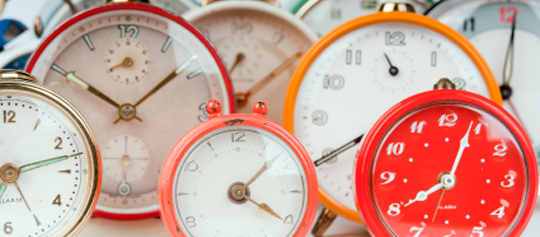 You might love it. You might hate it. You probably use incorrect grammar when talking about it. But the fact of the matter is, if you're a business owner you probably profit from it. Let's clear up a few myths about daylight saving time.
It's not a noun . . .  it's not a verb . . .
There's no 'S' after saving. Really. You've been saying it wrong all these years. It's saving time – not savings time. In this case, the word saving is used as an adjective. Fortunately for those who misspeak, most of the general population does the same. But if you want to feel smug and superior this weekend, educate people when they say it incorrectly. English teachers all over the country will thank you.