Vinyl Lettering
100% Customizable - Easy to Install - Free Design Services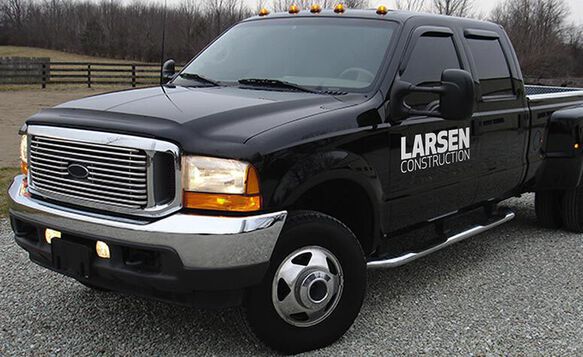 Custom-cut vinyl lettering made from 2 mil adhesive vinyl. Over 30 different colors to choose from, with the option to include multiple colors in your design. Design online or upload your own file to create 100% custom lettering.
Read More
Vinyl Lettering Just How You Need It
Choose from over 30 different colors of vinyl and have your lettering, numbering, or business logo cut to the exact shape you need for indoor or outdoor use.
(Text effects such as gradients, shadows, borders, slants, etc. are not possible with vinyl lettering. For these effects please use our custom wall decals.)
Vinyl lettering includes lettering, numbering, and shapes that are individually cut out from a sheet of solid colored, 2-mil vinyl and then pre-spaced and placed onto pre-masked transfer tape (the number of transfer tape sheets used will depend on the size of your vinyl lettering and amount of colors used). This allows the lettering to be easily installed as one piece, creating a clean and professional look. You have the option to choose the standard print surface or have it made to be displayed inside glass.
Our vinyl lettering will stick on almost any flat, nonporous surface. Some surfaces vinyl lettering will work on include glass, windows, walls, storefronts, cars/trucks, and boats. Scale is no problem! We can provide the perfect fit for every display surface, big or small. We can print vinyl lettering as large as 24" x 60" in size.
Our vinyl lettering has over 30 different colors to choose from, including specialty colors such as frosted, fluorescent, gold, and silver. You are also able to incorporate multiple colors into your lettering design.
156K
Store Ratings

Verified Purchase
My go-to online printing. A+

Verified Purchase
Easy to use website, good and helpful customer service, the signs I ordered in the past turned out beautiful.

Verified Purchase
Everything went smooth as silk, and I'm very happy with the results!

Verified Purchase
Easy to make a nice banner and I'm not a crafty guy!

Verified Purchase
This was so easy and the online CHAT help was amazing at answering my questions!

Verified Purchase
Your site is outstanding. So easy to navigate, personalize templates, and even download the finished graphic to use as a .pdf. Thank you!

Verified Purchase
The design staff was super helpful in getting exactly what I wanted. Superb job!

Verified Purchase
Great signs! Second time I have ordered and the support staff are exceptional!

Verified Purchase
I was struggling to create my design and used the free design service and was so pleased with the results. I received an email with a link that took me directly to the finished product which was perfect. I am looking forward to receiving my custom quote project.

Verified Purchase
I love Signs.com & ther products! I've bought gaiters and masks, sent them to friends & customers - everyone has been happy with the colors and quality. Looking forward to buying stickers, banners & other times!!!!

Verified Purchase
The website is so intuitive. The product quality is so high. Happy customer!

Verified Purchase
This is a great website and super easy to use. Signs helped get me what I needed in a reasonable amount of time and helped me grow my business.

Verified Purchase
Their customer service is top notch. They never let me down!

Verified Purchase
Signs.com makes it incredibly easy to produce great custom signs. The chat help I received while designing my sign was excellent. TRY IT YOU'LL LIKE IT!

Verified Purchase
The support team was very responsive and helpful. I needed to find the best match to a font on an existing sign, and they found it for me !

Verified Purchase
Very quick, easy and intuitive to use! Price was very competitive. Thank you.

Verified Purchase
Prompt, professional, and helpful!

Verified Purchase
Precisely what I customized and ordered made with high-quality materials!

Verified Purchase
Now use Signs.com for all our signage needs! Excellent quality, prompt delivery.

Verified Purchase
Quick, easy to navigate and design your own product; chat was helpful in answering my questions.

Verified Purchase
I love the ease of designing, altering, and producing a sign. There are components that allow you to create a sign perfect for you!

Verified Purchase
Free design service was a huge plus, so easy to work with. I'm looking forward to the next project.

Verified Purchase
Great service! The graphic team looked at my design and made improvements at no additional charge. They were very courteous and professional.

Verified Purchase
Top notch customer service. I will be back to order more banners.
E
Erik Carlson
09/05/2023

Verified Purchase
Nice interface, quick turnaround, quality product.
Common Uses For Vinyl Lettering
Vinyl lettering is one of the most versatile tools for marketing. Since it's made of durable, high-quality vinyl, it can be used both indoors and outdoors. It sticks to most surfaces and is weather-resistant. Below are some of the most popular uses for vinyl lettering: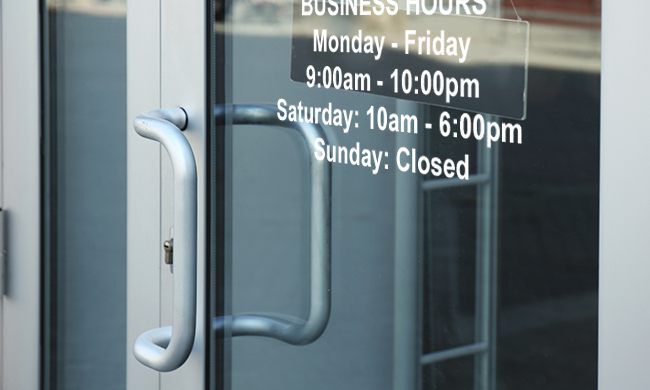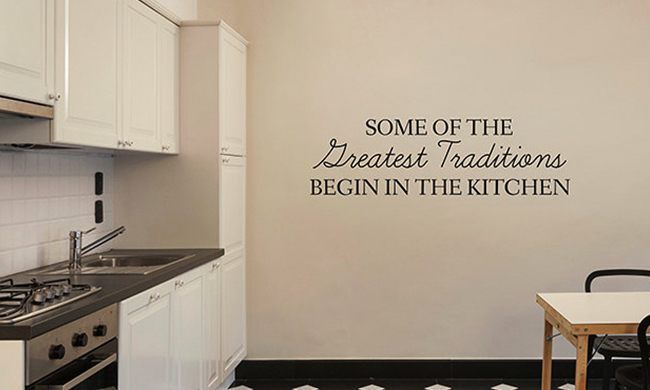 Popular Vinyl Lettering Templates
Start Your Vinyl Lettering Project With Free Templates
No need to be an artist to start designing your own vinyl lettering! We offer a large selection of free templates you can use and build upon. All you need to do is pick one you like and customize as you see fit. Seeking inspiration? Here are some of our most popular premade templates:

3-Step Guide on Customizing our Vinyl Lettering Templates

Choose a template that you would like to use.
Customize using our online design tool. You can change the text, colors, or shapes of the design.
Once you're happy with the artwork, complete the order process and checkout.
Easy to Apply and Made to Last
Pre-spaced and pre-masked for easy all at once install
Works on many different smooth, nonporous surfaces
Made from durable vinyl designed to last over 8 years and avoid cracking and embrittlement
UV-resistant
Water-resistant
Have Your Design Standard or Reverse Cut
You can choose either Standard or Reverse Cut for your vinyl lettering. Standard Cut makes it so each letter and object in your design will be cut directly out of the vinyl material, leaving no background. With Reverse Cut, each element in your design will be cut away from the background of the vinyl material. With Standard Cut the price of your vinyl lettering is based off of the size of your actual design, whereas with Reverse Cut the price will be based off of the size of the square/rectangle you are having your design cut out of.
Standard Cut
(Design Cut From Material)
Reverse Cut
(Design Cut Out of Material)
Additional Specs
Thickness

.002" (2-mil or 50 microns; about the thickness of half of a sheet of copy paper)

UV Resistance

UV protectants in the material for 5-10 years of outdoor vibrancy

Estimated Lifespan

Approximately 8 years depending on climate and use

Temperature Range

-40F to 225F

Installation Method

Pre-Masked Transfer Tape

Print Method

Cut, not printed, from vinyl sheet

Uses

Indoor and Outdoor. Business storefronts and windows, walls, home decor, cars, trucks, boats, etc
How to Install Vinyl Lettering
All of our vinyl lettering comes pre-spaced and pre-masked with transfer tape, making installation a simple, all-at-once process. Follow the step by step instructions below to help you get it installed exactly as you want it. The instructions below are for one-color and simple two-color letters and graphics. For orders with complex two-color designs or three or more colors, due to both production and installation quality purposes, you will install your vinyl lettering layer by layer for the same seamless and professional look.
Thoroughly clean and dry the surface where the lettering will be installed.
After measuring and marking your intended installation location if necessary, apply a horizontal strip of masking or painters tape to the top of the graphic with the top half of the tape on the intended surface, creating a hinge.
Note: Designs with three or more colors will require you to place individually colored layers on your wall. Two vinyl dots (one in the upper left corner and one in the bottom right corner of each layer) will be used to help align individual layers.
Hold the bottom edge of the hinged graphic away from the intended surface and remove the back liner (which is different from the transfer tape), revealing the sticky backing of your lettering or graphic. Be careful not to allow the exposed adhesive to touch the surface.
Using a squeegee*, apply pressure to the front or pre masked side of your lettering, placing the graphic onto the intended surface. Squeegee from left to right from the top down. If creases or bubbles develop, carefully lift the graphic and re-squeegee it.
*Available for purchase with vinyl lettering.
Once in place without creases or bubbles, squeegee the entire lettering or graphic to ensure the adhesive is firmly attached to the surface.
Gently remove the pre-mask transfer tape, starting at a top corner. If any vinyl begins to come off the wall, use your squeegee to firmly adhere it back to the wall and continue peeling away the premask.
Laying the liner over the graphic with the shiny side facing you, apply hard pressure with the squeegee, removing any stubborn air bubbles.
As noted above, for vinyl lettering with three or more colors your order will have one layer per color. Repeat steps 2-7 and use the registration marks in the upper left and bottom right corners to ensure proper alignment and installation.
Care
Your vinyl lettering can be washed on a regular basis with a damp non-abrasive rag. This will clear it of dust or grime without damaging the lettering. Do not use strong cleaners or scrub vigorously as both of these actions may damage and/or peel away the lettering from the surface where applied.
EASY TO USE DESIGN TOOL
Create your custom vinyl lettering with the easiest and simplest design tool in the signage industry. Upload images, create objects, add text, adjust sizing, change color, and so much more!
Check It Out
FREE PROFESSIONAL DESIGN SERVICES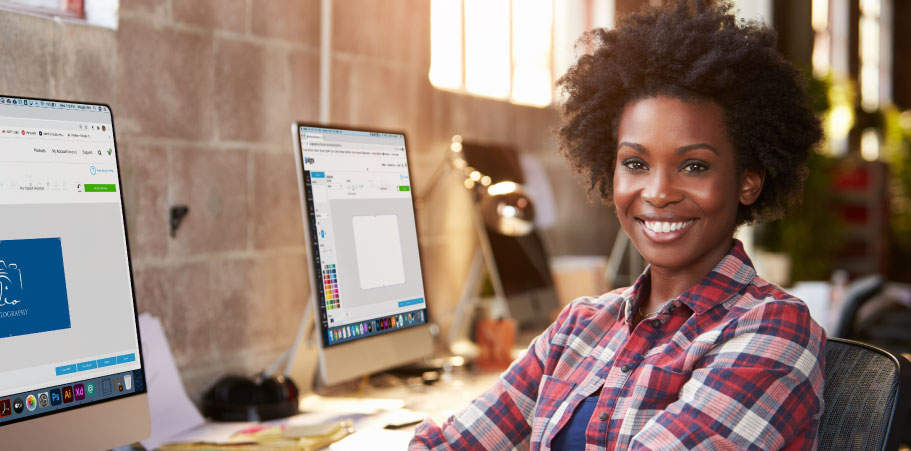 Whether you need help uploading your design or are interested in creating something entirely new, our team of professional graphic designers is here to help. Nothing beats free!
Learn More
Reviews
We always use Signs.com for our art gallery windows!
August 7, 2023
by EDWARD HETTIG
( VA )
July 16, 2023
by Satisfied
( TN )
June 19, 2023
by Kristen L.
( NE )
Best yet!
November 2, 2022
by Ed Lazar
( MI )
October 18, 2022
by Stephen Boyajian
( VA )
Questions and Answers
Viewing
1
-
10
of 55 questions
Q:
What is cut vinyl or vinyl lettering? Is it made up of individual letters or one continuous piece?
Asked 9 months ago by Signs
A:
Cut vinyl or as it is more commonly known, vinyl lettering, is individual vinyl letters with an adhesive backing. These individual vinyl letters can be used for a variety of home and business uses both in buildings and on cars. Your letters will typically be individual letters but come pre-masked with transfer tape for easy application. See below for explanations of pre-masking, transfer tape and full installation instructions. Alternatively, our repositionable wall decals or window decals are similar signage solutions that can be cut to shape but are not individual letters like vinyl lettering.
Q:
What is your vinyl lettering made from?
Asked 9 months ago by Signs
A:
Our vinyl lettering is made from high performance 2-mil (50 micron) cast film which is a high quality adhesive vinyl.
Q:
How thick is the vinyl lettering?
Asked 9 months ago by Signs
Q:
Do you offer alternative types of vinyl lettering like reflective or marine vinyl?
Asked 9 months ago by Signs
A:
The vinyl lettering currently offered on our website is a standard vinyl. For reflective or marine vinyl please contact us for availability.
Q:
Is the lettering printed or cut?
Asked 9 months ago by Signs
A:
Unlike all of our other signs which are printed directly onto the material, our vinyl lettering is created from colored vinyl. Our machines and production staff then cut and weed (remove the excess) and apply the transfer tape to your lettering to prepare it for installation. Because we do not print on cut vinyl, the number of colors to choose from is limited. If you are interested in a design with gradients or many colors within the design, vinyl lettering is not a fit. But we can still help you, so please contact us.
Q:
What are the maximum and minimum dimensions of your vinyl lettering?
Asked 9 months ago by Signs
A:
Your cut vinyl design can be up to 24 inches in one dimension and 600 inches in the other dimension. If you need something larger than that, we can still accommodate you. Please contact us for a quote.
Q:
How does vinyl lettering differ from your repositionable wall decals?
Asked 9 months ago by Signs
A:
Vinyl lettering is typically non-printed vinyl cut outs of individual letters. Wall decals are one continuous piece of material whether they are cut to shape or not that can be printed on. Both lettering and wall decals can be applied to nonporous smooth surfaces.
Q:
How can I make my own custom vinyl lettering on your website?
Asked 9 months ago by Signs
A:
You can start by choosing a template or clicking 'Get Started' from the product page. From there, you'll be able to access the online design tool where you can customize the text for your vinyl lettering.
Q:
Do you offer colors beyond what is advertised on the site?
Asked 9 months ago by Signs
A:
We can sometimes accommodate other colors but this requires a custom quote (which comes with a longer turnaround time). Please contact us for the availability of the desired color.
Q:
Do you offer font options beyond those listed on the website? Can I send you a font to use?
Asked 9 months ago by Signs
A:
We can sometimes accommodate additional font requests beyond those that are listed on the website. Please contact us to verify we can use your font.