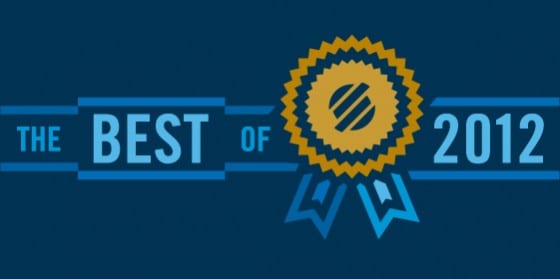 At Signs.com, 2012 was a huge year. We launched this blog, we created an incredible new website for designing and purchasing custom signage, and we managed to have a lot of fun doing it! In 2012, we posted 255 articles on the Signs.com blog, tweeted 1,340 times on Twitter, gave away 16 mini-billboards during our Facebook Sign Quest Contest, and created 1 sweet video on how to install perforated vehicle window decals. But today, we wanted to recap some of our most popular stories and articles from last year. So, we hope you enjoy our best of Signs.com 2012.
The Benefits of Signage
Signage is so ingrained in our collective minds that most of the time we go about our daily activities without even knowing they are there. They direct us, remind us and sometimes even inspire us to make decisions each day. For the local small business, they are a priceless way to establish an identity and gain new customers. Read more…
A Review of Salt Lake City's City Creek Center
I was on a mission. Not only to take in the massive 700,000 square foot complex, but to see how a brand new development like City Creek uses signage. While walking around the first thing I notice is the branding and more importantly the reinforcement of the brand.
Logo Series: McDonald's Golden Arches
The McDonald's Golden Arches logo is one of the most recognizable in the world and has been for decades. A study in 1985 asked three and four-year-olds to identify logos. The McDonald's logo was the most recognized with 17 out of 20 preschoolers able to identify the golden arches as McDonald's. Read more…
The History of Signage
According to the all-knowing Wikipedia, signage (which is what you have to search for unless you are super interested in the Zodiac) is defined as any kind of visual graphics created to display information to a particular audience.
The Beginning of the Zombie Apocolypse
Some day, the zombie apocalypse will happen. But do you ever wonder how it will go down? Here is a day by day account of the end of the world!
Sign Design: Choosing the Right Font
When you begin to design a brochure, report or sign, one of your first choices is the type of font to use. And though it might seem inconsequential, the choice of font matters. The right font will enable your customer to quickly discern your message; the wrong font may keep him from reading your sign at all. Read more…
Sign Design: 3 Tests for Company Signage
Knowing that many of the designs Business Logos does go on to be integral parts of signage all across the U.S., we asked them to give us some of their best design "tests" that companies should employ when creating their signs. Read more…
Interview with Antique Sign Collector, Jim Oswald
Jim got started with antiques when he worked for Z.C.M.I. (a Salt Lake City department store), restoring antique furniture to sell. During that time, he began collecting jukeboxes and Coke machines.
Lessons Learned from Past Presidents
Surprisingly few U.S. presidents owned small businesses prior to their political careers. However, we can learn some valuable lessons from three past presidents who started small businesses before becoming Commander-in-Chiefs.
Any Signs.com Top 10 Signs List!
The Signs.com weekly Top 10 lists are usually the most read article/posts on our blog. Not surprising  since they are creative, funny, and sometimes a little over the top. Need a good laugh? Check out all the Top 10 Signs posts from this past year! Read more…
We hope you has as great of a 2012 as we did and we look forward to 2013! Thanks for helping make Signs.com successful. We couldn't have done it without you.