In this installment of our Small Business Success Series, we chat with Chad Hays, the owner and CEO of Legacy Crown Exteriors in Dallas, Texas. The company recently purchased an array of signage from Signs.com, including a custom printed pop-up tent and dozens of corrugated plastic yard signs – custom cut and rectangular in shape.
Chad and Legacy Crown Exteriors are not only committed to excellence in their work, but also in going the proverbial extra mile when it comes to customer service. We wanted to hear more about how they've been able to successfully unite the two goals in the Lone Star State.
Passion for Creating a Positive Legacy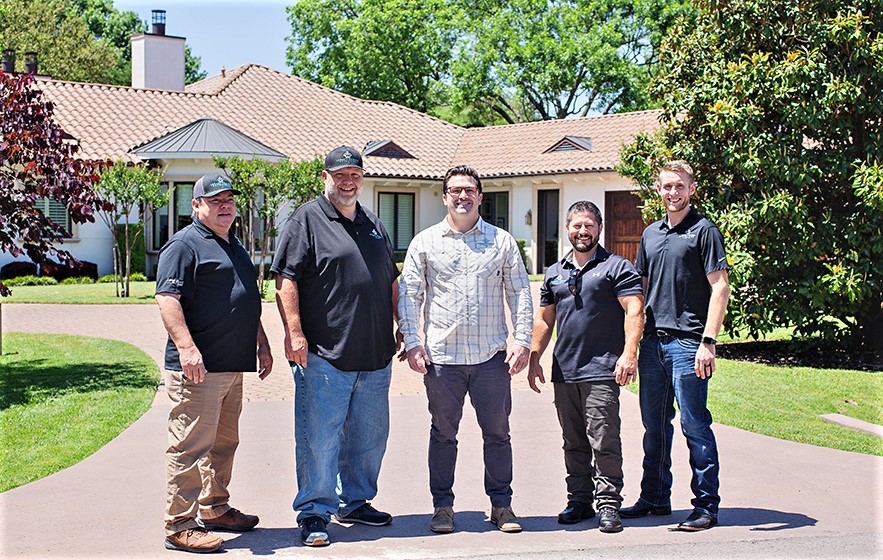 Tell us about yourself
My name is Chad Hays, 38, and I'm from Dallas, Texas. I've lived in Lindale, Texas and Dallas most of my life. I enjoy spending time with my family, and I enjoy the camaraderie of meaningful friendships as well. When I'm not working, I'm planning something adventurous – whether it be flying, writing music, camping, cooking, or jumping out of airplanes. I'm very passionate about life, and I strive to be the best leader that I can be. I also enjoy helping out the less fortunate at every opportunity I get. My brother is quadriplegic and one of my long-term goals is to have a charity devoted to modifying homes for disabled people.
What does your company do?
Legacy Crown Exteriors, LLC does residential and commercial roofing, remodeling, and pool and spa enclosures. We specialize in all types of roofing – from asphalt shingles to metal and clay tile roofing on the residential side, as well as TPO and silicone coatings on the commercial side. We do interior and exterior remodels, from designer-grade to "lipstick" remodels. Whether it's an outdoor kitchen or an indoor bathroom renovation, we can do it.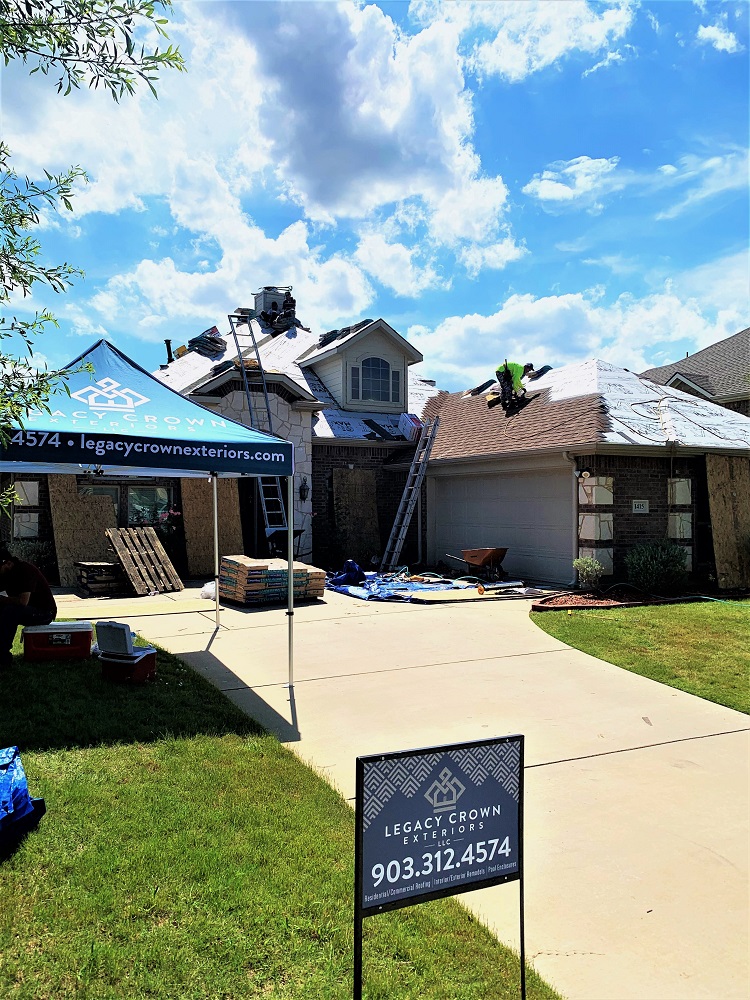 Which came first – the roofing jobs or the remodeling and pool enclosures, etc.?
Roofing jobs definitely came first – remodeling and the other types of jobs were needs that we wanted to meet, and these were outgrowths of our roofing. The roofing initially gives us an opportunity to showcase our work and build trust. Once do a good job, our customers typically want us to do more work.
Where did the idea of your company come from?
I wanted to leave a positive legacy behind, and building quality roofing systems would be the catalyst for that. "Crown," of course, is another name for a roof, so it just made sense to pair the two words in our company name.
Going the Extra Mile
What sets you apart from your competition?
We truly consider the desires of our customers and empathetically cater to each project. We strive for perfection with each project we take on, and we truly want to create a positive experience for each one of our customers.
How do you market your business?
We use a lot of brochures, signs, door hangers, and social media platforms right now. Our marketing strategies are ever-changing as our revenue increases and we then have the means to try new marketing vehicles.
How do you "wow" your customers?
We'll try to throw in "extras" at no cost to the customer. For example, if the customer has a molded sidewalk or driveway, we will power-wash it clean after we install a roof. Small things like that show we want to go the extra mile for them.
What are one or two strategies for gaining customers that you have been successful with?
Brochures, signs, and door hangers have yielded the best results for us so far. Direct selling is very effective for us, too.
How do you compete with competitors that are bigger than you?
Our team's work ethic is what sets us apart. Our industry is very competitive, so we try to set ourselves apart by building quality roofing systems and superior remodels.
What has been your most exciting (or unusual) job?
Our most exciting job to date was an urgent-care facility that we did a waterproof roof coating for. I had installed a roof for the medical director of that facility, and the job came as a referral from him because he was so pleased with our work.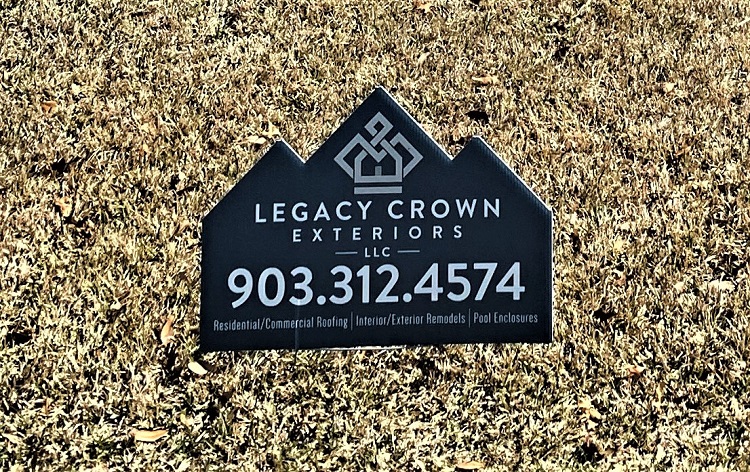 One Foot in Front of the Other
What is one of the biggest challenges you have had with your business, and how did you overcome it?
Our biggest challenge was getting our name out there, and becoming a company that people actually knew existed. The only way to overcome that is to never give up – we put one foot in front of the other every day and continued to market the business.
If you were to start again, what would you do differently?
I would have started with more seed capital.
What is the one thing you would do over and over, and recommend that others do as well?
Set personal and professional goals. Goals keep the vision alive, and effort is the only thing that can help you attain the goals or vision that you have for yourself and your company.
What is the one book that you recommend to our Signs.com community should read, and why?
The Greatest Miracle in the World, by Og Mandino. It's very inspirational and its pages will encourage you to be both fearless and compassionate – which I believe are two virtues that everyone should strive to possess.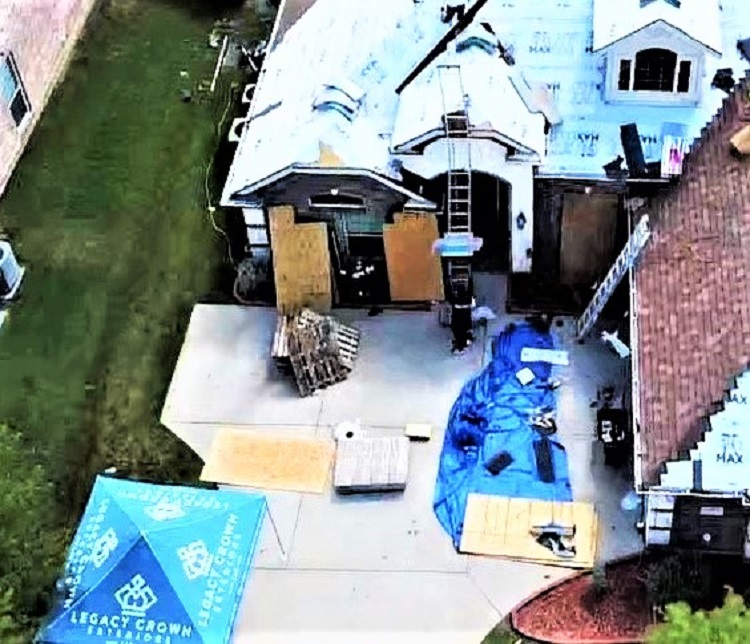 Something Greater
Can you speak to your growth to this point – and why you think it will continue?
Hard work and doing the next right thing always leads to something greater, whether it's at a slow or fast pace. Resilience and treating people the right way always pays off, and that's what I attribute to the growth we've had and will continue to experience.
How has the recent Covid-19 pandemic affected your business?
Covid-19 has definitely had an impact on our business! Because we want to respect the concerns of property owners, this has limited our ability to generate new business as effectively as in the past. Even though we're an essential business, it's still been a challenge to get momentum with the contact boundaries most people are adhering to.
What is one thing most people don't know about you?
At one point in my life, I would take a grill to the homeless areas of Dallas every weekend and cook hotdogs for hundreds of homeless people.
Where can you be found on the internet (website, social media, etc.)?
On our website, at legacycrownexteriors.com, on Facebook @legacycrownexteriorsllc, and on Instagram @legacycrownexteriors.