Signs.com is pleased to announce the winner of our fourth annual "Design Your Success" scholarship and the $2,000 prize to Peyton Carr of Dauphin, Pennsylvania.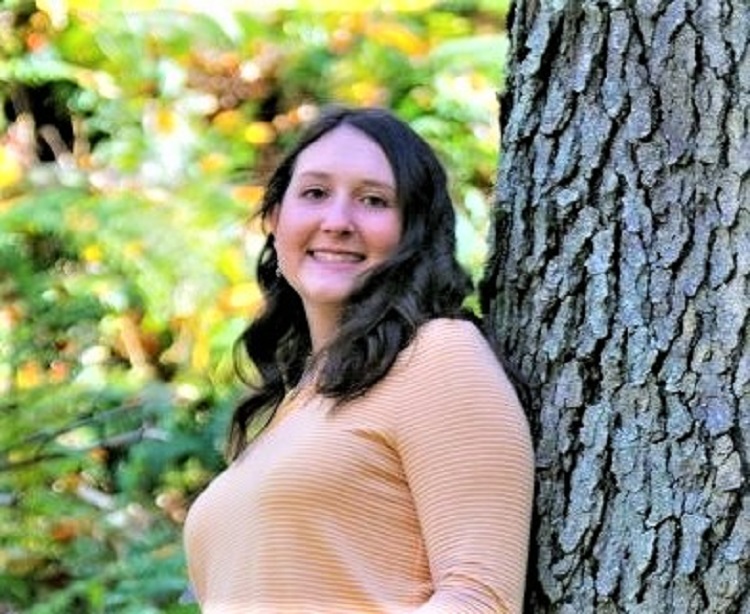 A 2020 graduating senior at Red Land High School in York County, Pennsylvania, Peyton intends to attend Mansfield University of Pennsylvania this fall and pursue her bachelor of science in nursing (BSN) degree. In the future, she says, she will seek to put her education and talents to work "serving those communities that have limited or no access to healthcare services."
Our "Design Your Success" scholarship gives applicants the opportunity to submit a creative essay of 1,200 to 1,500 words, describing how they intend to design their own success throughout their lives. The intentionally broad prompt challenges them to create personalized goals and plans that will enable them to achieve their own definition of success.
Peyton's winning essay pays homage to the film version of The Wizard of Oz, structuring it around the movie's various characters – the Tin Man, Scarecrow, the Cowardly Lion, and, of course, Dorothy. She concludes her essay by writing: "I do not need to find a wizard at the end of my yellow brick road. Dorothy's story ends with her realizing everything she needed she already had. Each of my chapters have led me to the same conclusion – that everything I need is within me. I won't be wearing ruby red slippers for my journey, but I am confident I will rock it out in my scrubs."
"We're delighted to be able to share some of our success here at Signs.com by supporting and contributing to the growth of students across the country through our annual scholarship," says Nelson James, co-founder of Signs.com. "We were extremely impressed with Peyton's winning essay, which describes in a very creative way the challenges she's faced and has overcome, as well as her future ambitions and objectives. As Peyton works toward the goals she has set for herself and shared with us, we trust this scholarship will come in handy in covering some of the costs of her college education."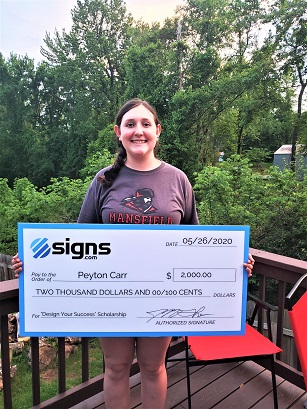 During her time at Red Land, Peyton has been a member of the National Honor Society and will graduate with honors. She played for two years on the school's field hockey team (and two years in middle school), and on the lacrosse team as well (she's played the latter sport since she was 7 years old).
Outside of Red Land's walls, Peyton volunteered with the local historical society, helped with numerous Christmas workshops for children, and was chosen from more than 100 candidates to serve as a volunteer in the local hospital's summer program last year.
Applications for the 2021 "Design Your Success" scholarship from Signs.com will be available this fall to students preparing to graduate in the class of 2021 as well as those who will be college/university freshman beginning in the fall of 2021. For more information on the "Design Your Success" scholarship, visit our scholarship page.