It's all too easy to be confused by some of the names and terms that are tossed about in the signage industry when it comes to rigid substrates.
Two of the more common rigid substrates utilized in signage are foam boards and PVC board. And because they are indeed so common – with so many different companies offering their own brands of these products – there are also some misconceptions and misunderstandings about them.
Here, we'll try to clarify some of the information that you might have puzzled over, and offer up what we feel are some of the primary advantages (and disadvantages) to each.
An Interior Solution: Foam Board
You're likely already familiar with foam boards – they're utilized for a vast roster of applications, including interior signage, point-of-purchase displays, posters, presentations, and in myriad settings.
Typically consisting of an extruded polystyrene foam core with a paper face on both sides, foam board is very lightweight – the core itself is about 95% air – but relatively strong. It can, for instance, be propped against an easel without any support, unlike posterboard; in fact, you can consider this a sturdy alternative to standard posterboard. Its foam core, by the way, is why the substrate is often referred to as "foamcore."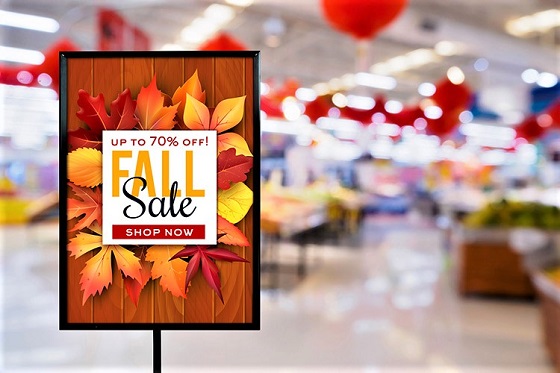 This economical substrate is very receptive to direct digital printing, whether using UV inks, eco-solvent inks, solvent inks, aqueous inks, or other. And it's easily cut with a knife or a digital cutting system.
However, because of foam board's paper exterior face, it should primarily be used only for indoor signage – it won't take well to rain or other inclement weather. Plus, because it's lightweight, it requires significant anchoring if utilized outdoors. Something else to keep in mind: Foam board won't withstand a lot of physical abuse – it's relatively easy to bend or even puncture, so you should be careful in how and where you display it.
Some other things to keep in mind about foam board:
Because foam board is lightweight, it's easily displayed. If you don't wish to prop it on a freestanding easel, you can add an easel back in the production process. Other alternatives include hook-and-loop patches like Velcro, or adhesives such as 3M Command Strips.
Another benefit of foam board being lightweight: It's cheap to ship – which can come in handy if you're shipping signage to events, conferences, trade shows, and the like.
And it's economical – so if you need a large quantity, you won't break the bank.
Here at Signs.com, our foam boards comprise an expanded polystyrene core with paper faces. We offer it in 5mm (3/16-inch) thicknesses, and in sizes ranging from 4 x 4 inches to 94 x 46 inches. We also can add a dry-erase laminate to your foam board sign, which enables you to write on the sign with dry-erase markers; the laminate also helps protect your finished sign against fading and scratches. We print directly onto our foam board with UV inks.
PVC Board: Best of Both Worlds
If you want a sturdier alternative to foam board – and one that will perform well in outdoor settings as well as indoor – you need look no further than expanded PVC board. Sometimes simply called PVC (or by the familiar brand name Sintra, and often generically referred to as "sintra"), this substrate provides that additional sturdiness without having to go as far as, say, aluminum.
To produce the final material, polyvinyl chloride (PVC, which is a synthetic plastic) starts out as a liquid. Air is injected into the liquid mix to make it light and fluffy; this fluffy mixture is squeezed between rollers to achieve the desired thickness – and turn the airy mass into a solid material. The result is thick and rigid, but also relatively lightweight. A finish (usually matte) is added in the final stages of the manufacturing process; thicker versions (6mm and up) are completely opaque.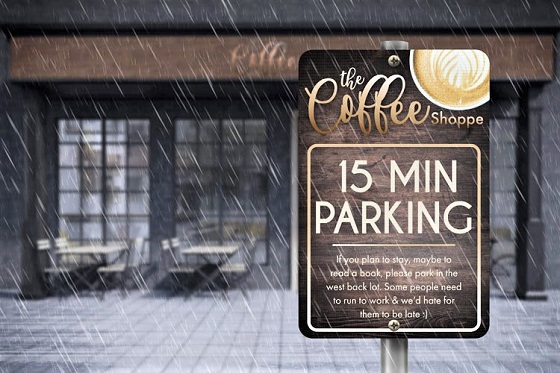 As noted above, PVC is durable – it's very resistant to dents, scratches, pokes, and prods. It also holds up quite well when it comes to Mother Nature: Neither rain nor snow will faze PVC, and it's UV-resistant, too. In addition, PVC is resistant to chemicals, which comes in handy for ease of cleaning. For outdoor applications, thicker is better – and you can typically find this substrate in a variety of thicknesses, with 3mm and 6mm being two of the most common sizes.
Just as with foam board, PVC board can be printed onto directly with digital print technologies, including UV inks, eco-solvent inks, solvent inks, aqueous inks, and others. And it's very machinable: PVC board can be cut into custom shapes with a blade, saw, router, or a digital cutting system.
Some additional notes on PVC board:
You can use PVC outdoors and indoors, and it works well for temporary as well as permanent signage.
Bend, don't break: You can bend PVC board and, as mentioned above, it's easy to cut, but it doesn't break easily.
Avoid extreme temperatures: PVC's core can be affected by extremely hot or cold temps. It can warp if it gets too hot – placed in a window with no ventilation, for instance. And it can get brittle if exposed to very cold temperatures for an extended period.
Display options: Unlike foam board, you can drill holes in PVC, which allows for displaying with bungee, rope, chain, or other.
Eco-friendly: Most PVC board is fully recyclable, making it a "green" choice.
Signs.com offers a closed-cell, expanded PVC that's available in 3mm and 6mm versions. Dent- and scratch-resistant, it has no problems encountering the sun, wind, or rain; and as noted above, it can be easily cut to a custom shape. We print directly onto the PVC face with durable UV inks.
Our 3mm PVC is not quite as rigid as our aluminum composite, but it is more rigid than foam board (or our corrugated plastic). The 6mm variety of our expanded PVC, on the other hand, is just as rigid as aluminum composite and is the gauge typically utilized for more permanent signage.
Showcasing Your Message
So, foam board is an ideal solution for temporary signage or signage that will only be displayed indoors. It may not be the most durable of signage, but it typically doesn't have to be when displayed in the proper environments. PVC board, meanwhile, works great both outdoors and indoors, and it can accommodate more in the way of physical abuse – whether that might come from humans or nature. And because both substrates are very receptive to digital printing, each will nicely showcase your graphics and messaging.
If you have any questions about either foam board or PVC Board here at Signs.com, don't hesitate to contact our Service Department.