Baseball is "mathematics, geometry, art, philosophy, ballet, and carnival – all intertwined like the mystical ribbons of color in a rainbow," wrote W.P. Kinsella, author of Shoeless Joe (later adapted into the movie, Field of Dreams).
At the Top Gun Baseball Academy in Sykesville, Maryland, customers have the opportunity to discover those elements of the game and many others, thanks to owner Jonathan Hobdy. His training facility offers private instruction, team practices, training classes, summer camps, and more, all while reflecting Jonathan's personal fondness for America's pastime. In marketing the Academy, Jonathan has utilized a mix of yard signs, banners, table covers, and other signage. Enjoy this latest article from our Small Business Success Story series.
Tell us about yourself
I'm a retired U. S. Air Force Senior Master Sergeant. I've been married for 28 incredible years to my high-school sweetheart and am the proud father of four amazing children (Anne, Emma, Sarah, and Harrison). Thanks to our military time, our family lived overseas for 21 years, in Japan, England, and Spain. Upon leaving the military, I ran a cybersecurity company but never kept my eye off my goal of having a business built around my passion for my favorite sports: baseball and softball. I played baseball or softball for 30 years, until my children were old enough to play – when I entered the coaching phase of my life.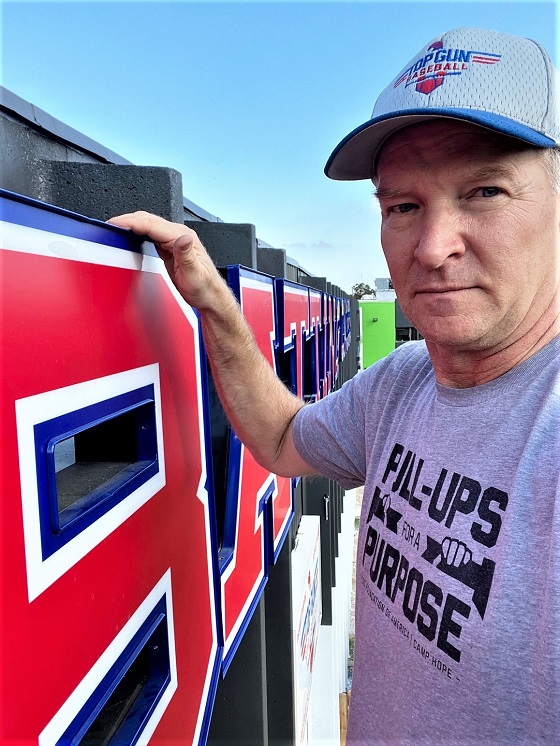 What is one thing most people don't know about you?
I was fortunate enough to have played baseball or softball in 11 different countries across three continents.
What does your company do?
Top Gun Baseball Academy is central Maryland's finest indoor baseball/softball training facility. Our 21,000-square-foot facility comprises nine training tunnels, a pitching/fielding room, brilliant LED lighting, and state-of-the-art equipment. Top Gun is "the place" for private instruction, team practices, training classes, day camps, summer camps, and more.
Where did the idea of your company come from?
As a lifelong baseball/softball player-turned-coach, I noticed a void in our area for an indoor baseball/softball training facility.
Keys to Connecting
What sets you apart from your competition?
We listen to our customers, and we design programs that meet their need. Customers have prompted us to start such programs as virtual training, learning pods, a kickball league, and several others. We are also fanatical about cleanliness, and parents notice – many drive 15-plus miles farther to visit Top Gun for that reason alone.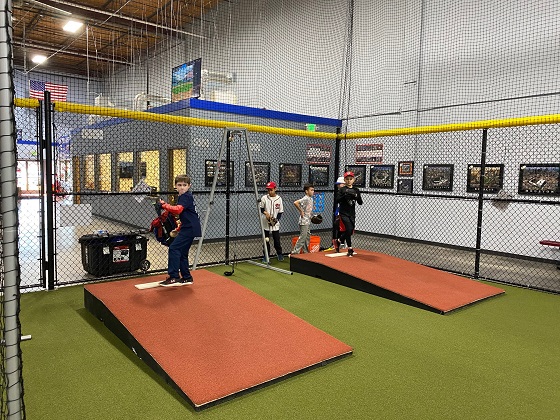 How do you market your business?
Aside from social media and search-engine marketing, we market our business using banners installed at baseball/softball fields, yard signs around town, and in-store signage to highlight our specific programs. We also continually network with the travel and rec leagues in our area, ensuring that they are aware of our programs.
How do you "wow" your customers?
Top Gun strives to wow its customers with great customer service. For example, even though we don't open our doors until 3 p.m. most weekdays, customers can reach someone that can assist them by phone as early as 8 a.m.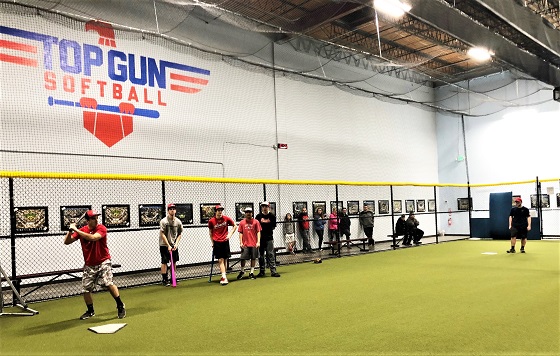 What are one or two strategies for gaining customers that you've been successful with?
Our "around town" yard sign strategy has proven very successful for gaining customers – to promote upcoming events and programs, we strategically place yard signs (which we've purchased from Signs.com) around town on weekends. We've also had a lot of success by teaming up with local baseball and softball organizations, sponsoring a banner on their fields, and inviting the players, coaches, and families out to our facility. And we offer special "Open House" days for several local baseball and softball programs to introduce our facility to our core community.
How do you compete with competitors that are bigger than you?
By connecting with our customers – getting to know their names, their kids' names, where they play ball, and so on.
Staying Engaged
What's one of the biggest challenges you have had with your business – how did you overcome it?
Being closed for 90 days due to Covid-19 was by far the biggest challenge we have faced. But we used that time to connect with our customers online through free virtual baseball and softball training. This kept our name out there and gave us the ability to stay engaged with our customers on programs like our Summer Camps when we emerged from the government-mandated shutdown.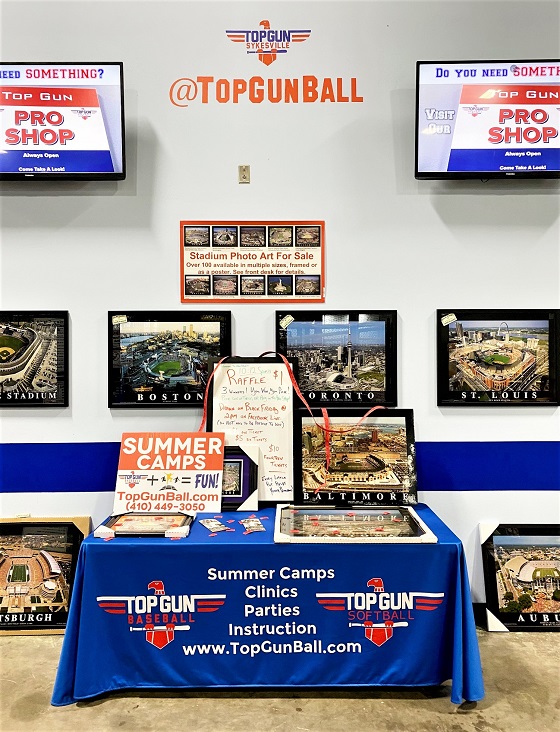 If you were to start again, what would you do differently?
We would launch some programs earlier in our business cycle. For instance, our School's Out Day Camps and our daily 1-hour $40 training classes are a huge hit with our customers. We would have started our School's Out programming from day one, and we would have begun marketing our Summer Camp programming much earlier the first year.
Is there something you would do over and over – and recommend everyone else do?
Utilize yard signs to advertise our programming. I would definitely recommend that businesses use around-town yard sign advertising strategy. Also, know your customer base and continually develop relationships with them. Just because you met with them six months ago doesn't mean you shouldn't meet with them again – you never know what might have changed.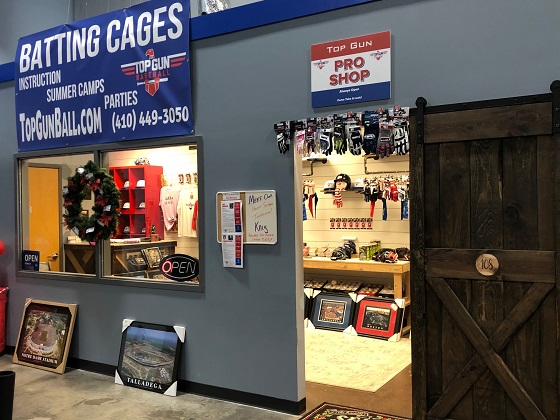 Is there a book that you recommend our community read?
The E-Myth Revisited, by Michael Gerber – it helps remind you that you should be working "on" your business and not to get caught up working "in" your business.
Listening to Customers
Can you speak to your growth to this point? Why you think it will continue?
As a business that's just over two years old and has already survived a 90-day government-mandated shutdown, we're confident that our growth trend will continue. It will continue because we will continue to listen to our customers, not be afraid to innovate, and continue to stay in touch with and market/advertise to our community.
Where can you be found on the internet?
Our website, www.TopGunBall.com, plus most social-media platforms, including Facebook, Twitter, Instagram, YouTube, and Yelp as @TopGunBall.