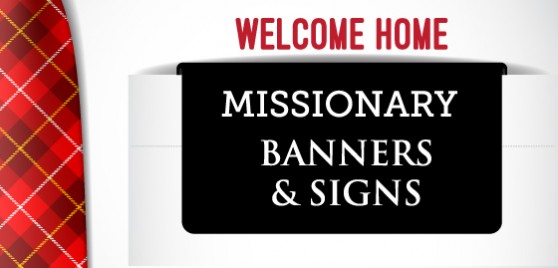 More Missionaries … More Banners
With the October 2012 announcement by Mormon leader Thomas S. Monson that Mormon missionary age requirements would change to 18 years old for males and 19 years old for females the LDS Church has seen a huge increase in the number of missionaries.  As recently as July 2014 the Deseret News, a Salt Lake City newspaper, reported that missionaries worldwide would peak at nearly 88,000. Far higher than the approximately 60,000 missionary figure that was the rough average over the last decade.
As a sign company located in Utah we've seen a corresponding increase in missionary welcome home banners. For what is viewed as a rite of passage by those unfamiliar with Utah and LDS culture and something just assumed to happen for those within Utah, homecomings are a special event. After putting college, careers, and other cares on pause for a period of 1.5 or 2 years, these missionaries come back to family members and friends who are anxious to reunite.
Homecoming events and welcome home parties vary in size and location but the constant factor beyond the human element is some kind of signage. Families and friends bring welcome home banners to the airport when they first see their missionary return. They oftentimes place a banner in the yard of the house so that the missionary feels a grand welcoming back to his or her home and so that neighbors can also celebrate in the event. Finally, banners are used on the inside of the home for welcome home parties.
With so many possibilities to use signs at this welcoming event, we thought it would be helpful to compile a few welcome home banners used by previous customers as well as show you some additional customizable templates you can use for your missionary's homecoming.
Our Welcome Home Banners for Mormon Missionaries
The templates below are customizable for your Elder or Sister that is returning from their mission.  Below are just a few of our most loved missionary sign templates – click them to customize them.  Remember that we can also create anything you'd like on your banner or sign. Simply fill out our design request form to get started.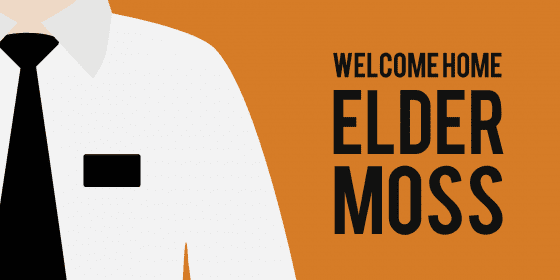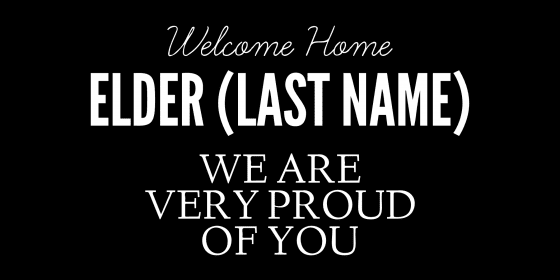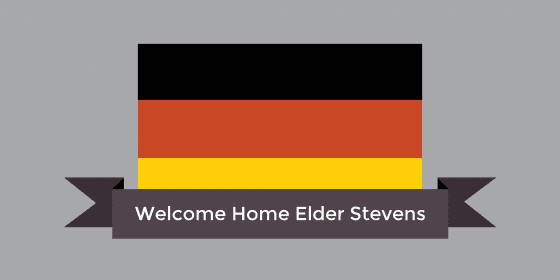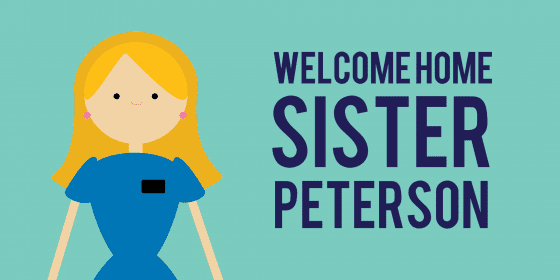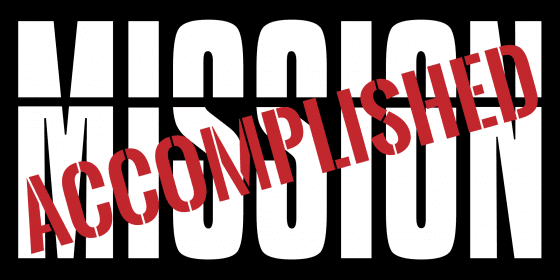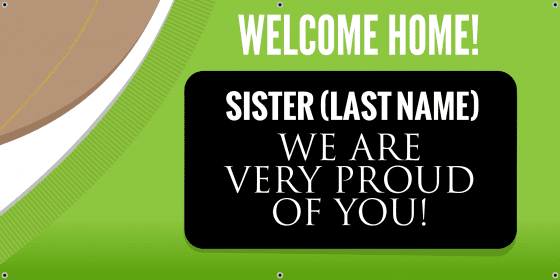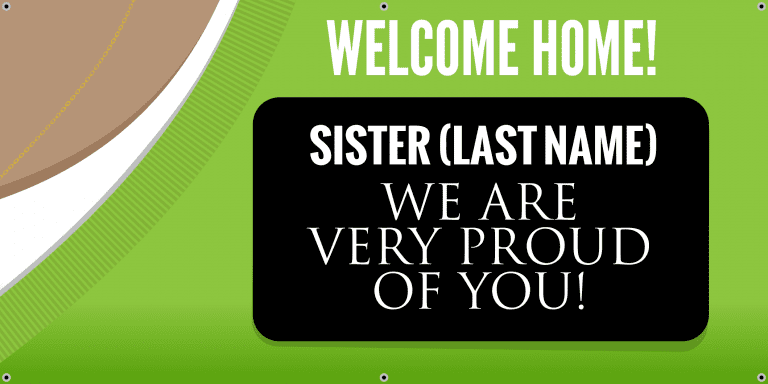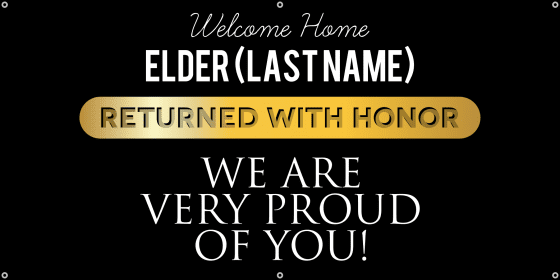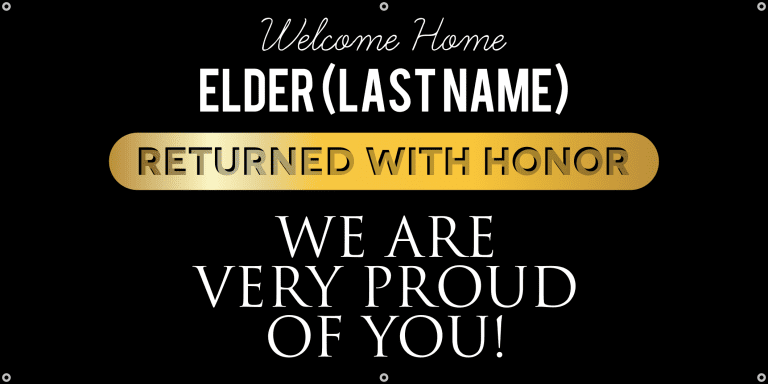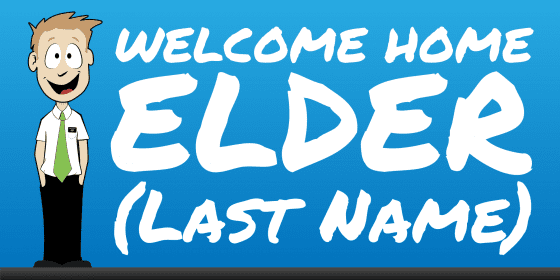 Additionally, we've included a number of pictures of customers who've already welcomed home their Elder or Sister so you can see the banners being used! Check them out below or on our Missionary Banners Pinterest board.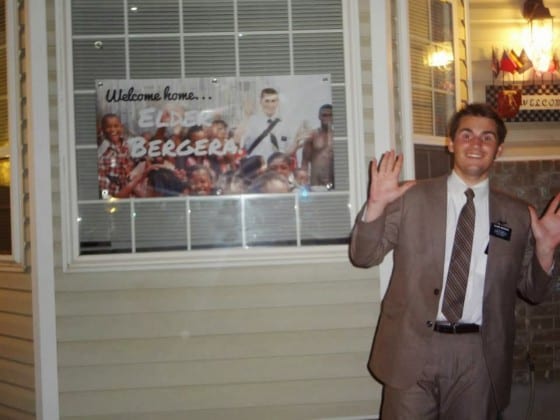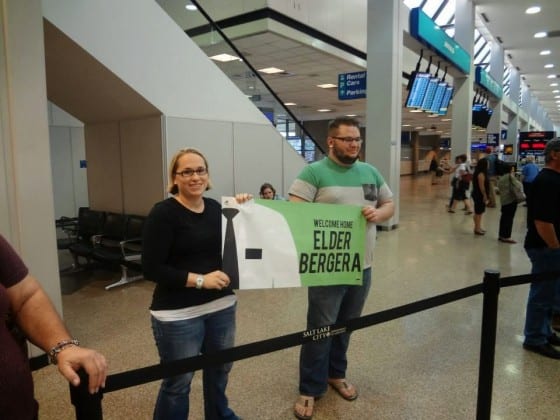 "We ordered two "Welcome Home" signs for my brother's homecoming and they exceeding all our expectations. They arrived in a timely manner, the images and fonts were crisp, and the whole process of ordering them was great. I would highly recommend them to anyone looking for a sign for any occasion." – Brittany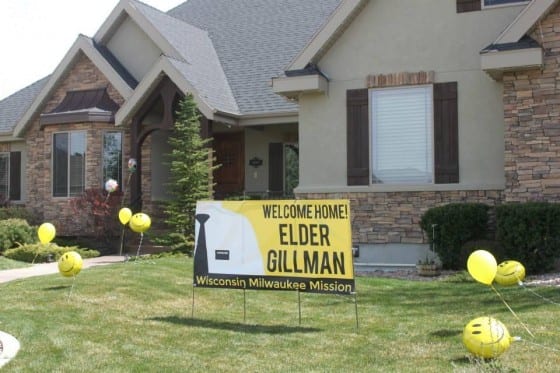 "This sign was a huge hit with everyone, especially our missionary! He loved it. They were so helpful at signs.com. And it turned out perfect. Thank You!!" – Taunya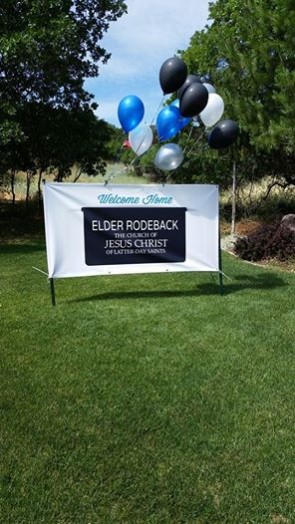 "I ordered the banner to welcome our LDS Missionary home.  It was PERFECT!  We posted the banner in our front yard the morning of his return and left it there until the following Sunday for his missionary report at church.  The quality and graphics were amazing!" – Becky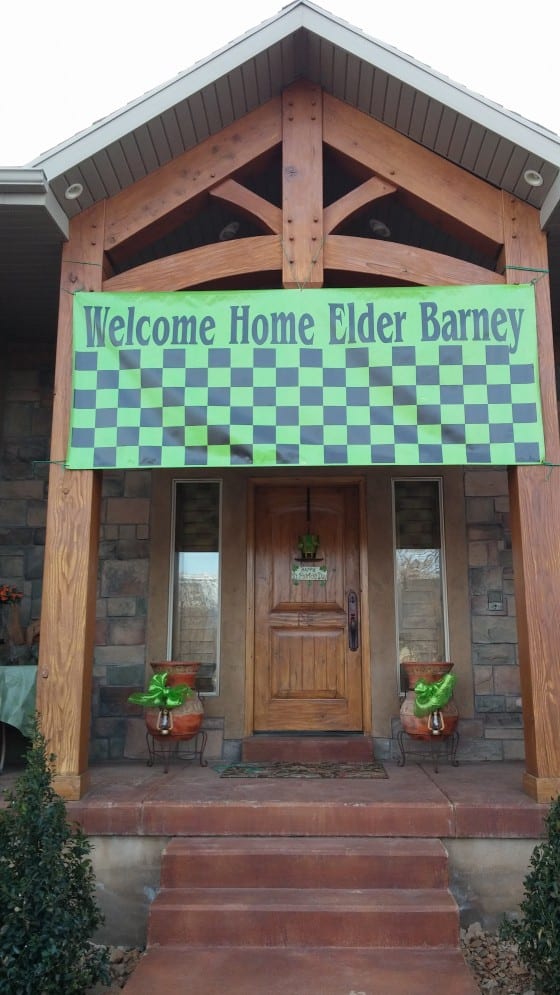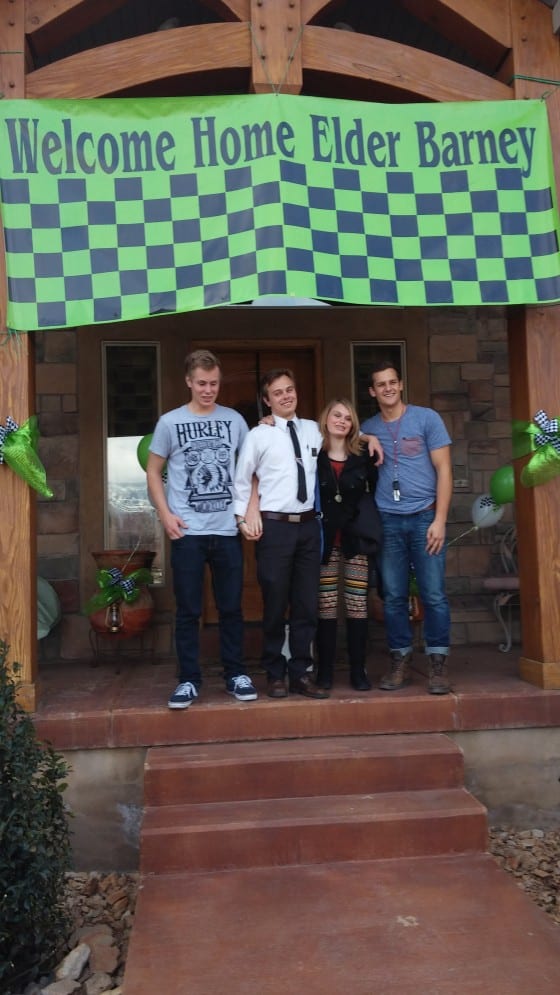 "This sign was perfect and custom to fit my son's personality. He races dirt bikes so we used a" finish line" theme. He loved it!" – Ellen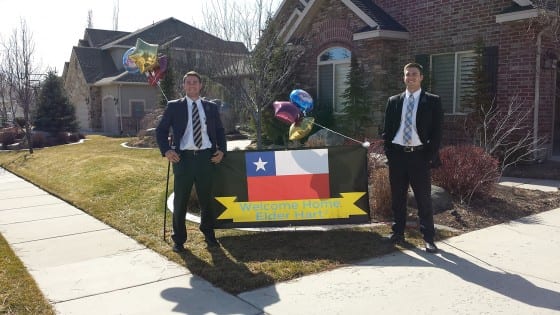 "The sign worked out great for my brothers.  They loved it and the cost was perfect for the budget I had." – Braiden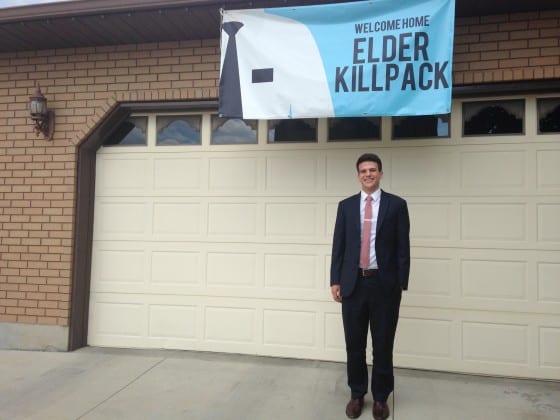 "Signs.com delivered our order in an extremely timely fashion and upon arrival, when opening the sign, we were amazed by the wonderful quality both in the sturdiness and the resolution." – Alexandra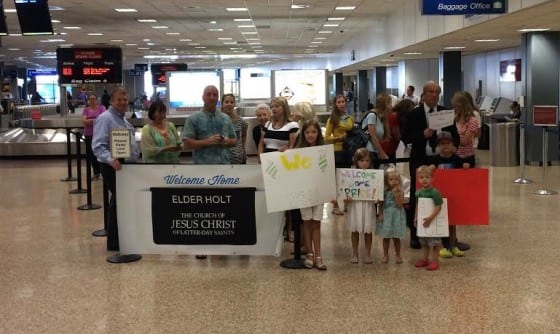 "Everyone loved the banner!" – Jenna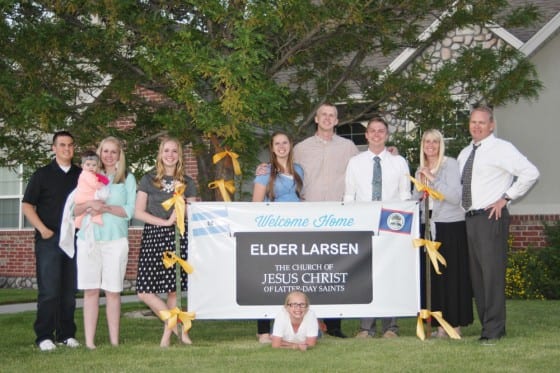 "We LOVED our sign.  It was perfect!  I loved having something more sturdy and substantial.  All of my friends loved it, as well." – Shannon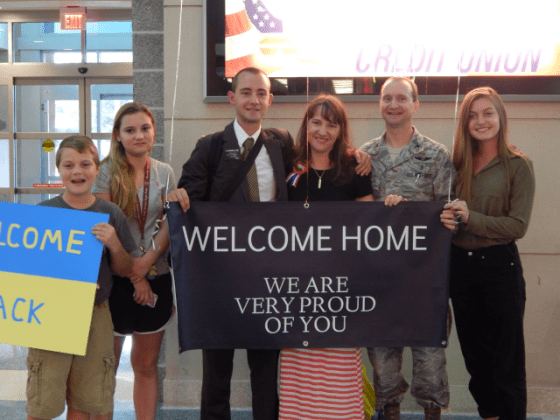 "We love the sign! We plan to reuse this sign with my other children and other ward members." – Alicia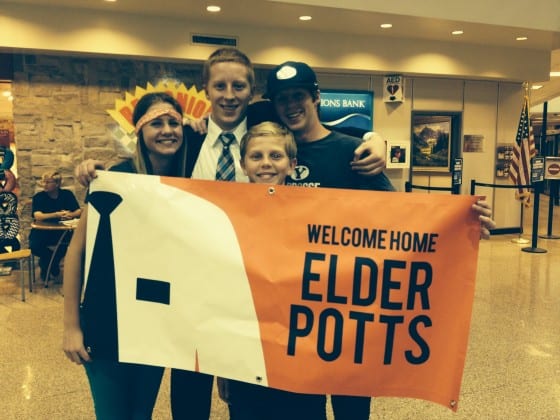 "We loved the banner!" – Lori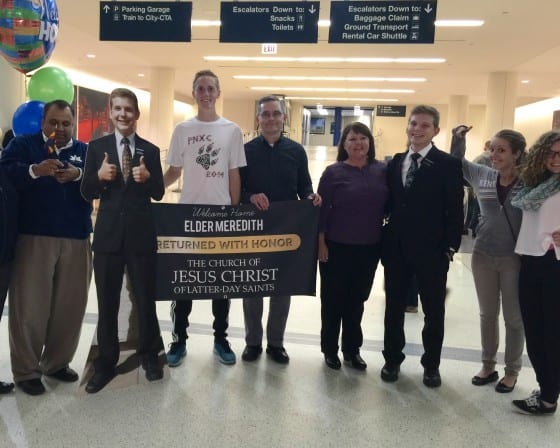 "We are so pleased with how nice looking the sign is and what great quality it is.  And very happy with how quickly it was mailed out to me.  I will definitely recommend signs.com to my friends." – JerriAnn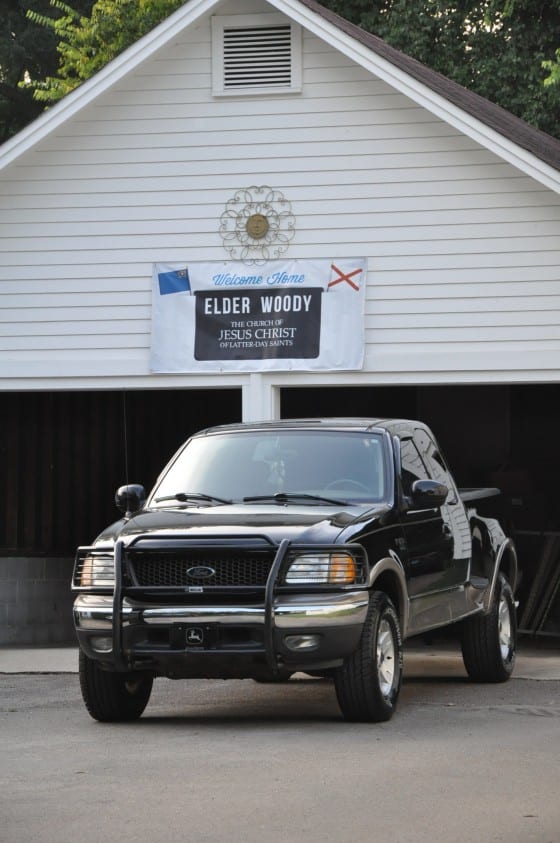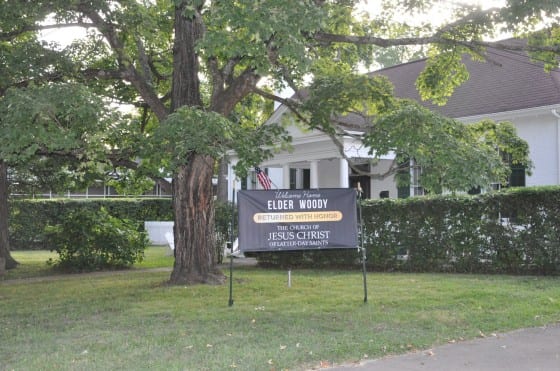 "We were blown away with the wonderful job, the quality and the fast turnaround time." – Sherry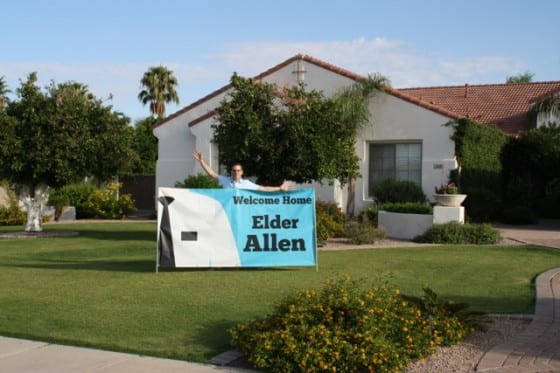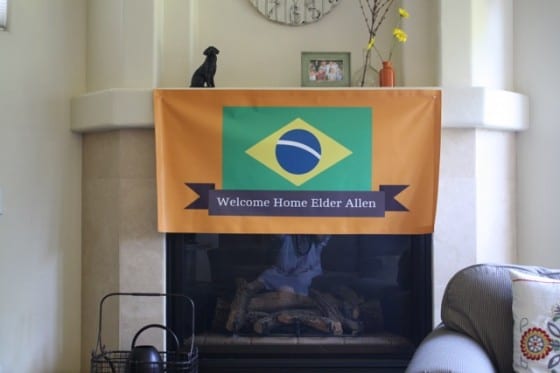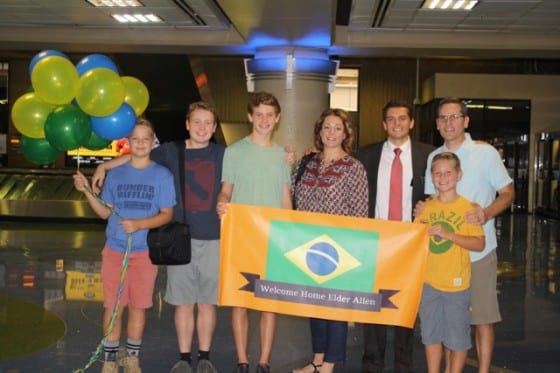 "We were very happy with the quality of the banners we received. We wanted a good quality banner so we would be able to use the large one for each of our five sons as they return home from their missions. I love how different the design is, and how easy it was to change the colors and the names. Thanks signs.com!" – Jeannine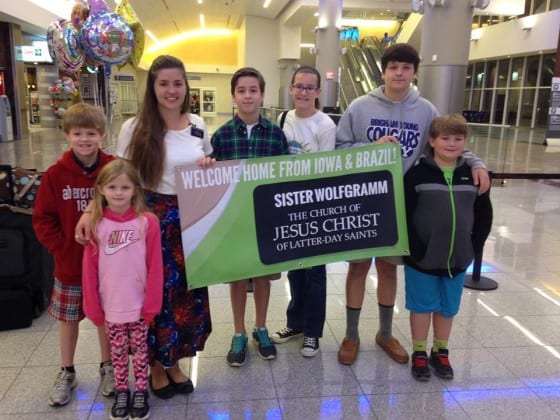 "We loved the banner and were impressed with how well it was made and that it was affordable. It is better than any homemade banner I could have made, and now she has a keepsake. It made our showing at the airport more impressive!" – Linda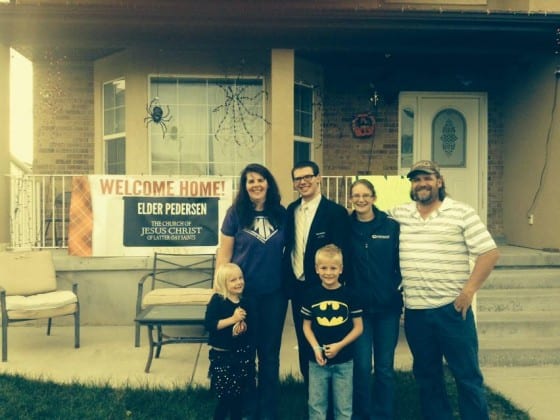 "We loved how easy and fun it was to design, we had to get 2, one for the airport and one for home. We were ready to welcome home our Elder in style!" – Laura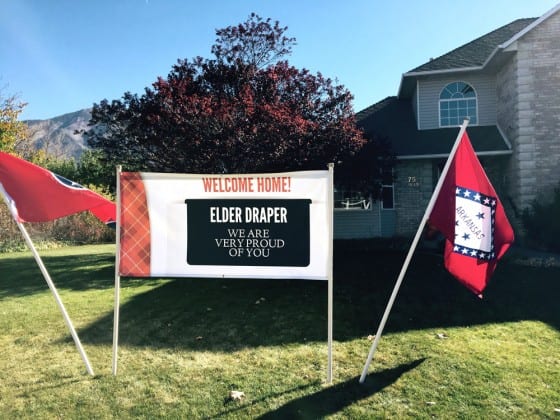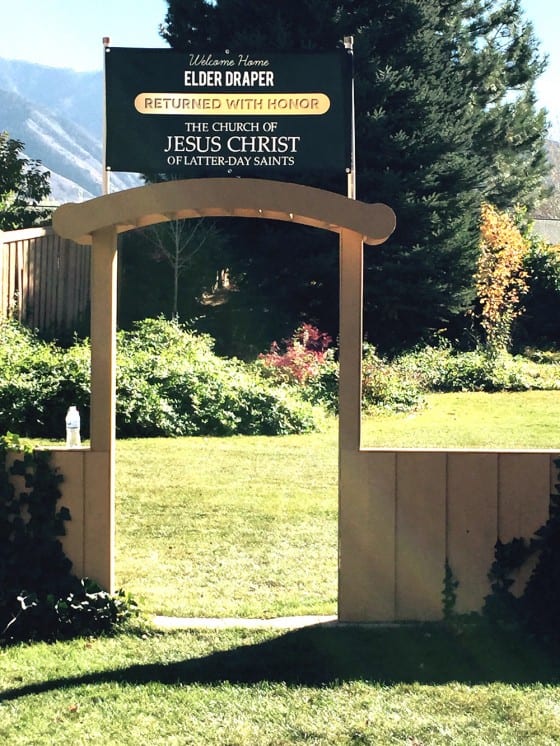 "I got so many compliment on our signs. It was just as cheap to buy as they were to rent and we love them! It was a great way to greet our Elder as he came home." – Lisa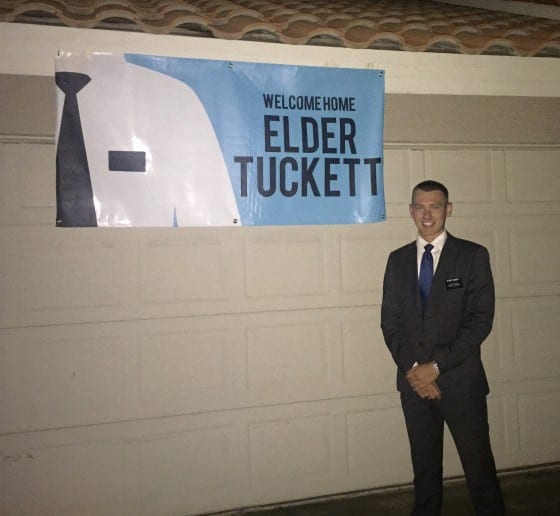 "We loved our missionary banner from Signs.com!" – Sarah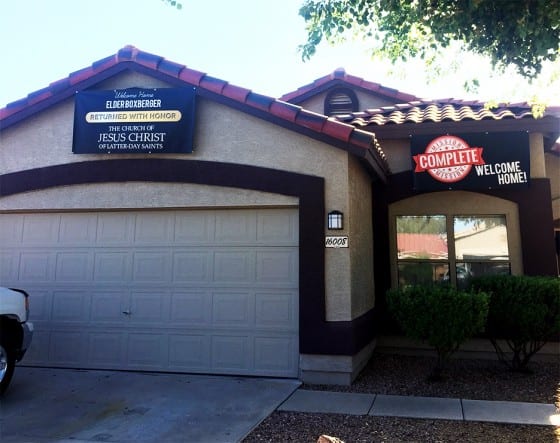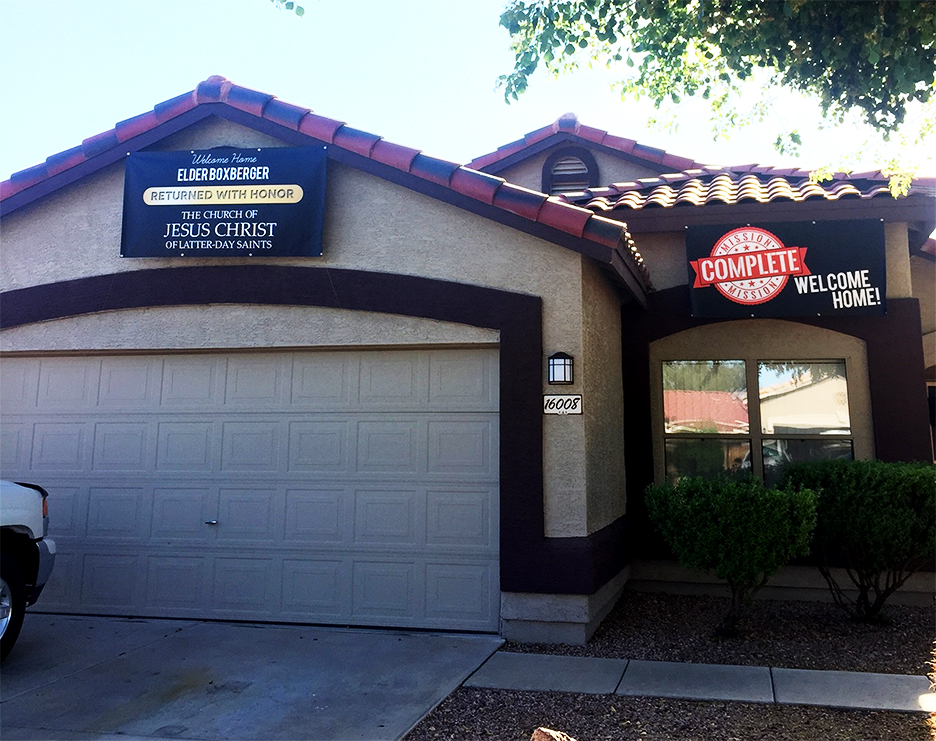 "I am so happy with the quality and craftsmanship of the signs we received! The fast response was amazing and the web sight user friendly!  I will definitely use this company again in the future and recommend it to my friends as well." – Danelle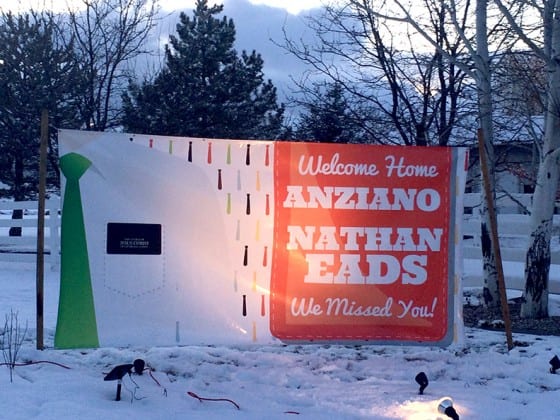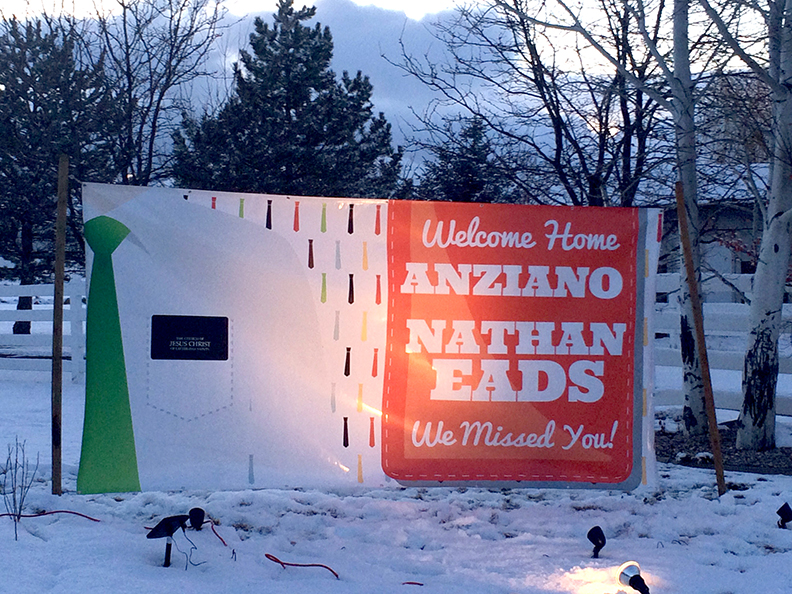 "We LOVED our sign and more importantly our returning missionary thought it was awesome. We kept the sign up until his homecoming that Sunday. Now he has it to remember that day. Also, our neighbor and his 15 year old son helped us put the sign up and his said to us all, "Man, I hope my parents love me that much when I come home!" – Lynda & Jay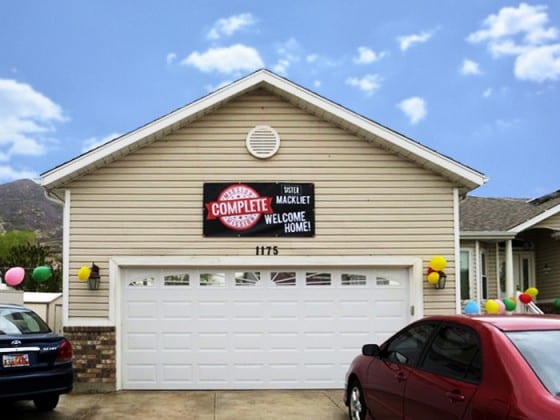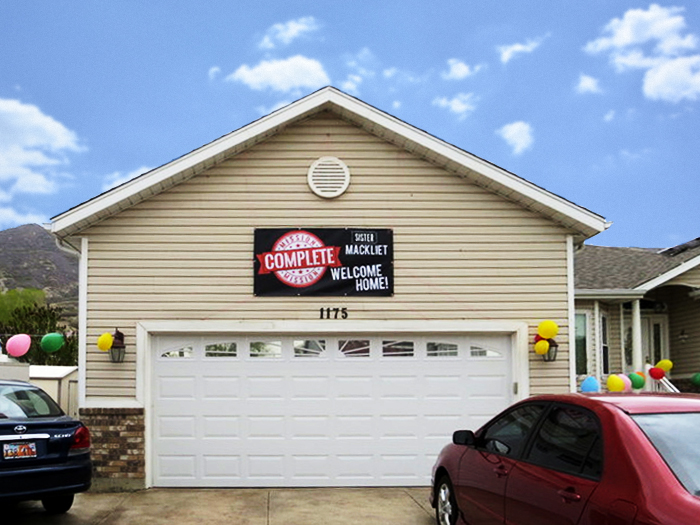 "Great quality sign and totally waterproof in case of rain.  We ordered our sign without the elder/sister designation so we could change it up for our daughter's homecoming this month and our son's homecoming next month.  It worked great!" – Julie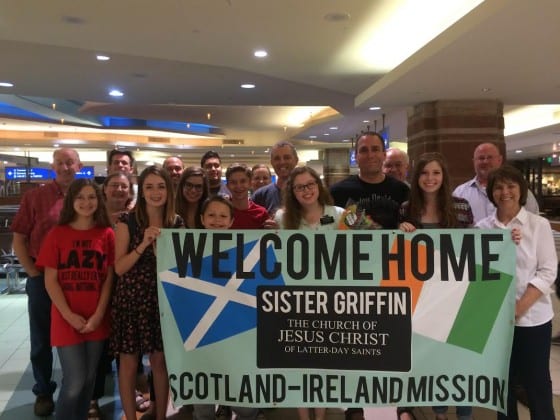 "Everyone really loved the banner and we received quite a few comments from random people in the airport as well! It was such an exciting time and the banner was just icing on the cake! My daughter loved it! Thank you for all of your help! I have had a great experience with your company. Everyone has been so kind and helpful."  – Lisa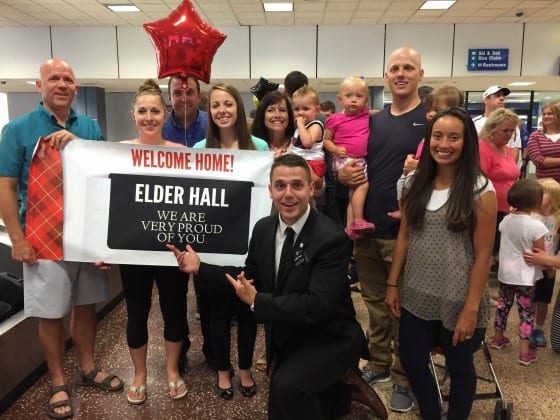 "We LOVED our custom missionary banner from Signs.com. It was super easy to create and perfect for the occasion!" – Kristen
Quality Signs & Easy Ordering
As alluded to above we're located in Salt Lake City, Utah.  We produce signage of every imaginable type at the highest level of quality. In addition to quality signs, we offer the easiest to use design tool and sign ordering process on the web. For those looking to design any type of signage – missionary homecoming, churches, birthday party, holidays, small business signage, etc  – we offer a wide variety of sign templates to customize and even free design services by professional graphic designers. For the latter, simply contact us with what you want on your sign and we'll design your sign free of charge.