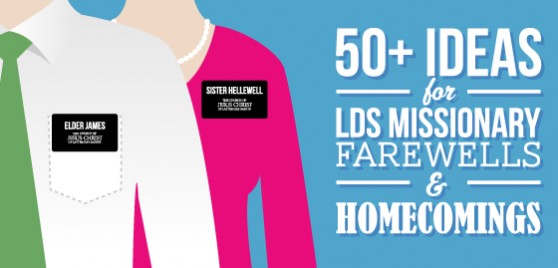 Today there are nearly 85,000 missionaries serving full time missions for the LDS Church. This huge increase in missionaries stemming from President Thomas S. Monson's age requirement change in October 2012 has also led to a huge increase in farewell and homecoming/welcome home parties.
As a sign company located in Salt Lake City with plenty of employees who are not just LDS but returned missionaries, we put our heads together to compile an overview of what you need to know about farewells and homecomings as well as 50+ ideas for hosting your event. Our hope is that you can use these ideas to prepare for the big day and stop stressing about the details so you can cherish the departure or return of your loved one!
LDS Church Policies For Farewells and Homecomings
Before we jump into the various farewell and welcome home party ideas for your missionary here is a quick summary of Church policy, to the best of our knowledge, for these events. Needless to say we are neither experts in this area nor is this the focus of this post but some anecdotal observations and a brief overview should be helpful when planning your missionary event.
Meetings – It was not that long ago that church meetings consisted of an Elder or Sister giving a talk along with several family members. The focus it seemed was on the family as a whole. Current church policy has shifted away from this set up and now only has the departing Sister or Elder give a talk in the sacrament meeting.
Building Usage – Previously, whether permitted or not, it was not uncommon to see big gatherings of family and friends in various rooms of church buildings. Current church policy now dictates that buildings and facilities are not to be used for missionary farewells nor homecomings.
Both of these policies have been either put in place or re-emphasized so that while the departing missionary still can give a talk that the focus remains on church services as a whole and buildings are used for the core meetings and not personal social events.
Despite these policy changes there is no doubt that farewell and welcome home parties are still a staple in Mormon culture. As such, what follows below is your guide to stressing less and enjoying your party more.
Farewells, Homecomings & Welcome Home Parties
With young Elders, Sisters and even Senior Couples leaving and returning at record pace we've set out to outline not only everything you'll need for your departing or returning missionary party but what hopefully turns out to be a comprehensive list of ideas for missionary farewells and homecoming parties. While we've written and compiled these ideas largely from a LDS missionary  perspective undoubtedly many of them can be used and applied in other settings in which family and friends are sending off or welcoming home missionaries from all religions. Areas covered below include invitations, signage, food, calendars, handouts and decor, and care packages.
Invitations
While social media and the digital age has taken away some of effort and delight in making and receiving printed hard copy invitations, believe it or not they do still exist beyond a Facebook Event page and mass emails. Here are a few fun ways to invite people to your missionary's farewell or homecoming.
Missionary Announcement – Call & Farewell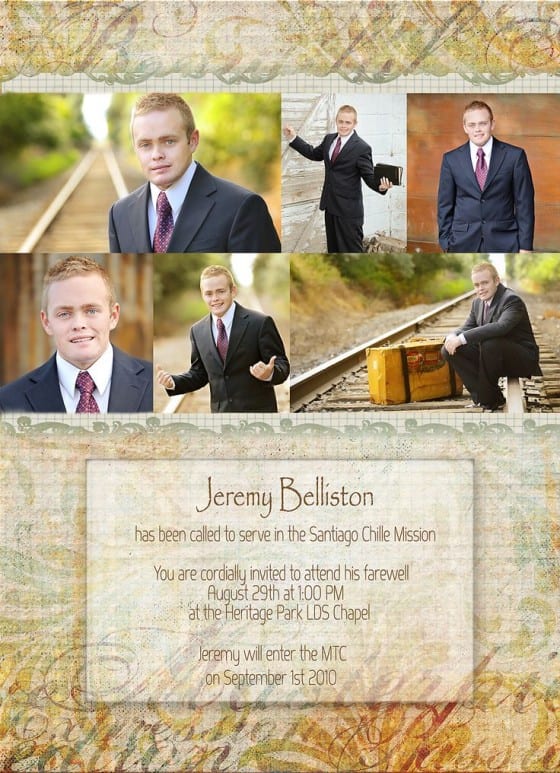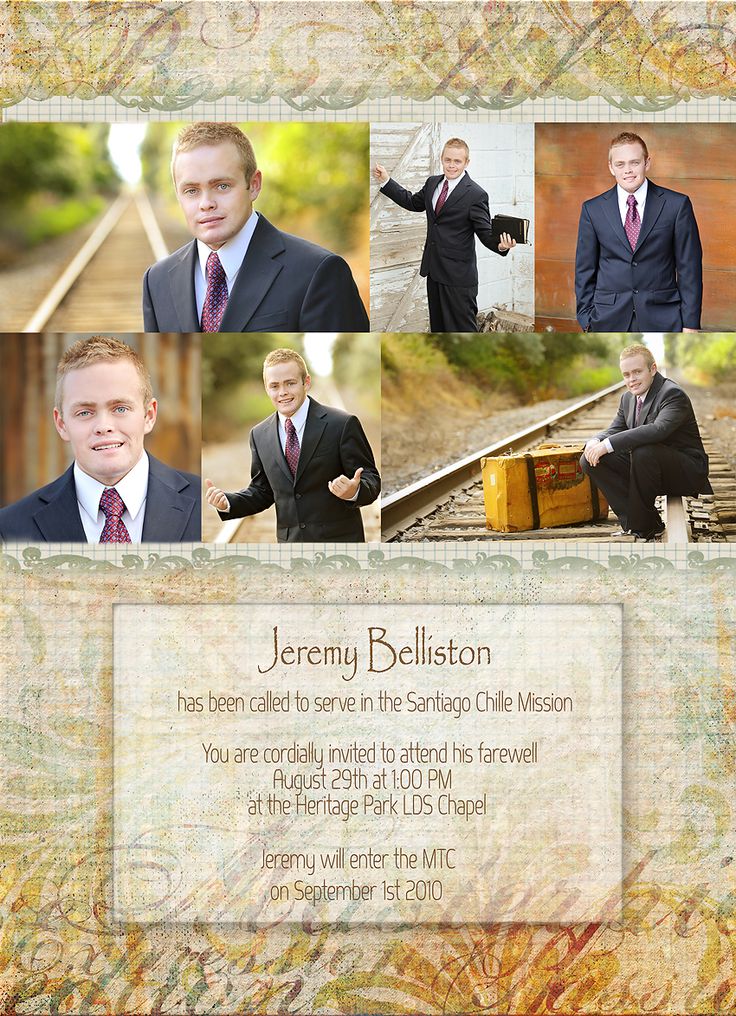 From: Laura Bunker
Sister Missionary Announcement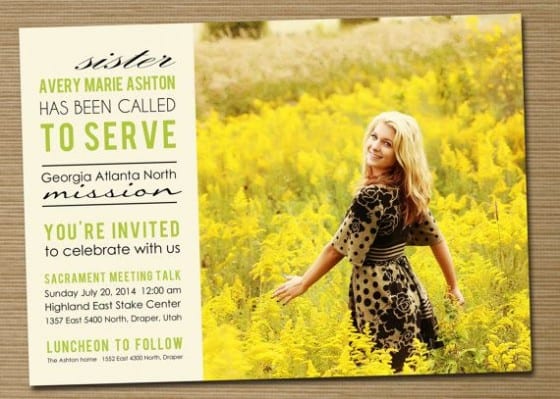 Source: CardsEtcetera Etsy Shop
Elder Announcement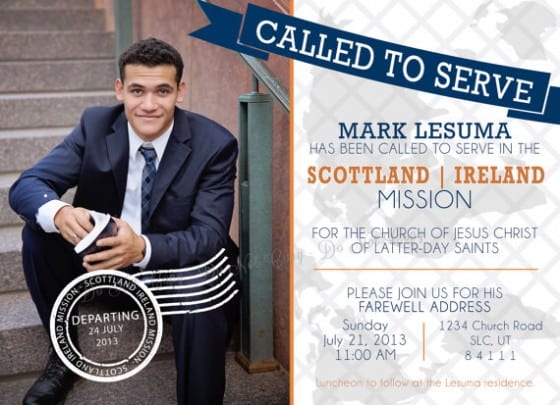 Source: NikiNoelPrintables Etsy Shop
Elder Word Art Invitation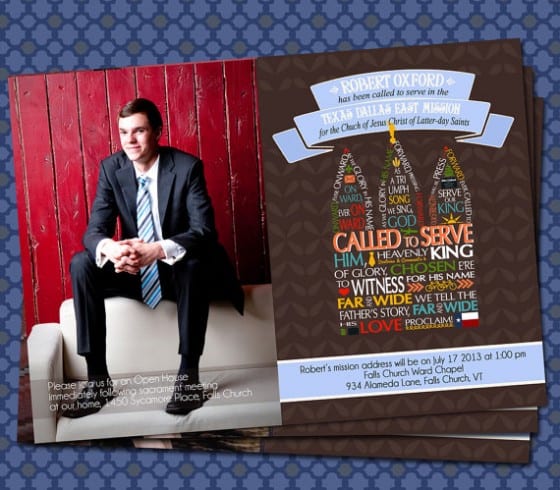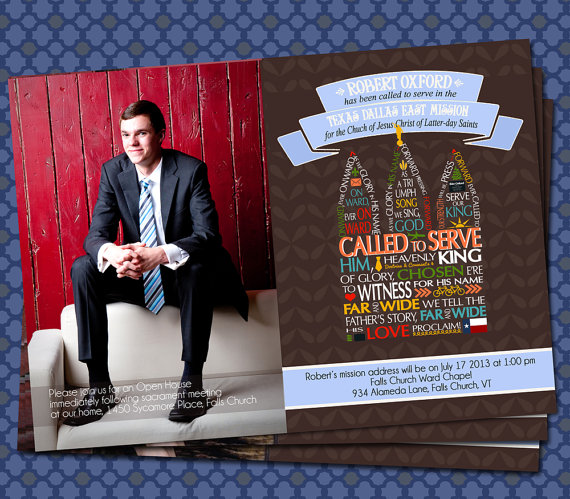 Source: CardVarkDesigns Etsy Shop
Anyone who has ever been through the Salt Lake City airport outside of the security gates knows that in addition to the normal travel scene there is almost always some kind of send off or welcome home group for missionaries. Similar to church meeting and building policies, the LDS Church has discouraged sending off missionaries from the airport after they've been in the MTC. Nonetheless, it still happens and often includes missionary signs. Even more common, and not discouraged to our knowledge, is the family and friends who await the arrival of their Elder or Sister with fun missionary signs and banners. Here are some examples – from the airport, house and more. There is also more on our Pinterest board for missionary signs.
Mission Accomplished Sign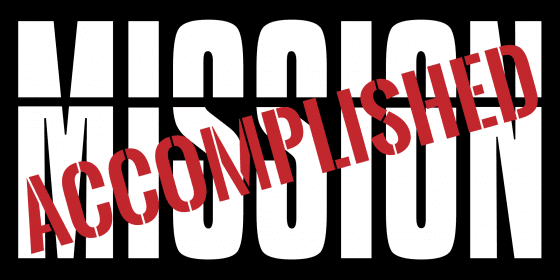 Source: Signs.com – Customize It
Welcome Elder Plaque Sign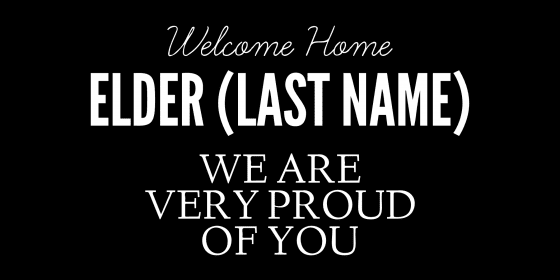 Source: Signs.com – Customize It
Welcome Home Banner – Shirt & Tie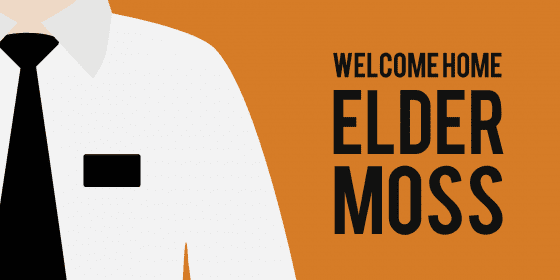 Source: Signs.com – Customize It
Welcome Home Banner For The Front Yard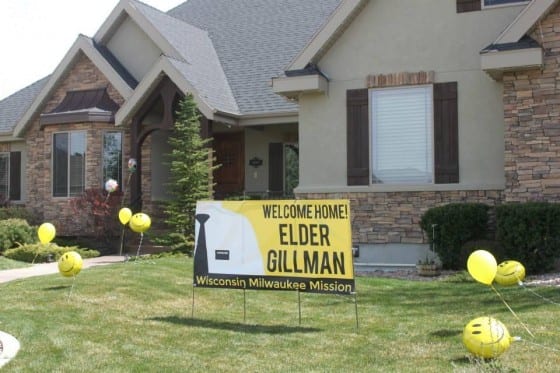 Source: Signs.com
Welcome Home Sign For Airport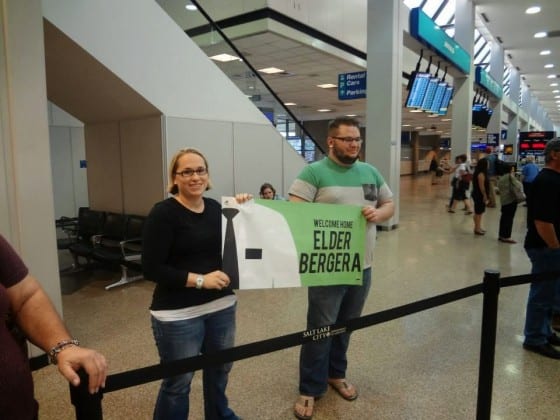 Source: Signs.com
Welcome Home Elder – Tie & Plaque

Source: Signs.com – Customize It
Father's Day DIY – Missionary Homecoming Tie Sign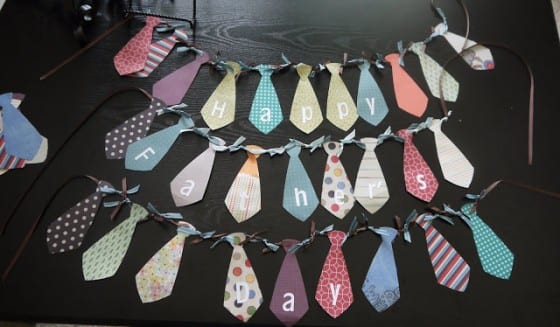 Source: The Foley Fam
Food
It wouldn't be a Mormon event without free food. As alluded to above, while Church buildings aren't to be used for missionary farewells or homecoming parties they still happen at the homes of the departing or returning missionary. While it's great to see the missionary depart or return and the joy and happiness of his/her family, the food at these events is more than just an added bonus. Check out some of these awesome food and recipe ideas for missionary farewells or homecomings and try not to salivate on your keyboard!
 Senior Missionary Cake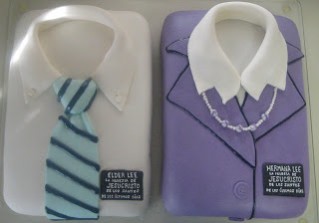 From: Let's Get Caking
Sister Missionary Cake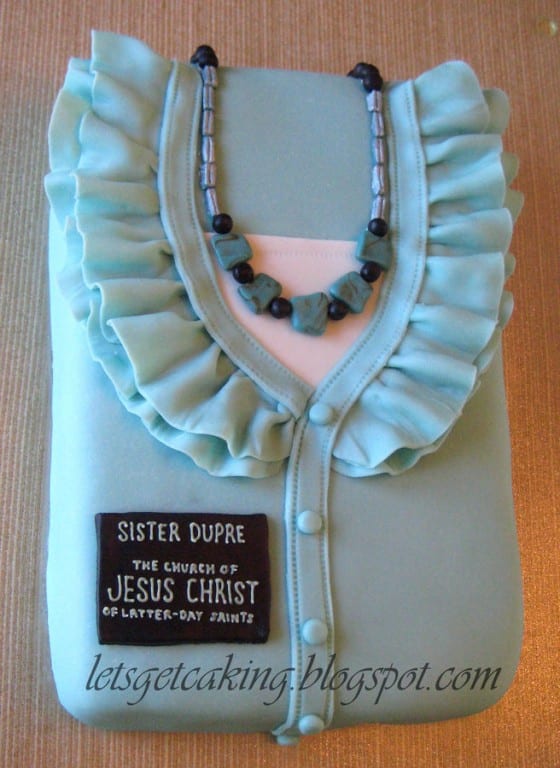 From: Let's Get Caking
Missionary Tie & Shirt Cookies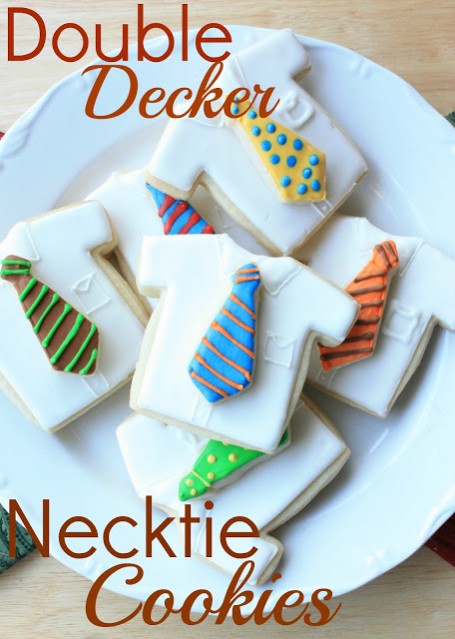 Source: Munchkin Munchies
Missionary Welcome Home Cake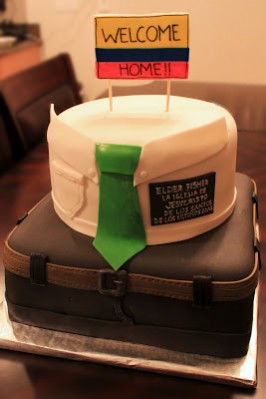 Source: Layers of Love
Missionary Cookies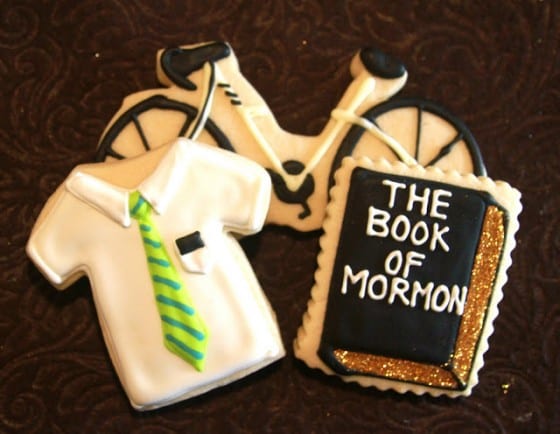 Missionary Tie & Plaque Cookies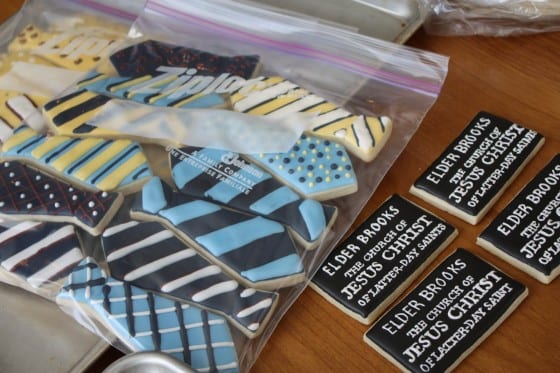 Source: The Good Apple
Costco Missionary Cake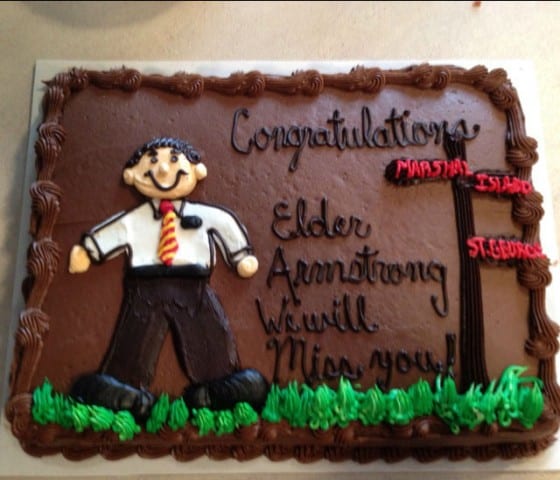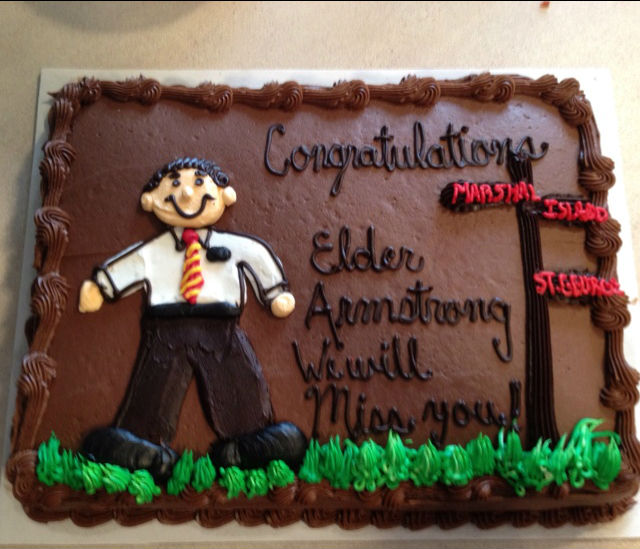 White Missionary Shirt Cake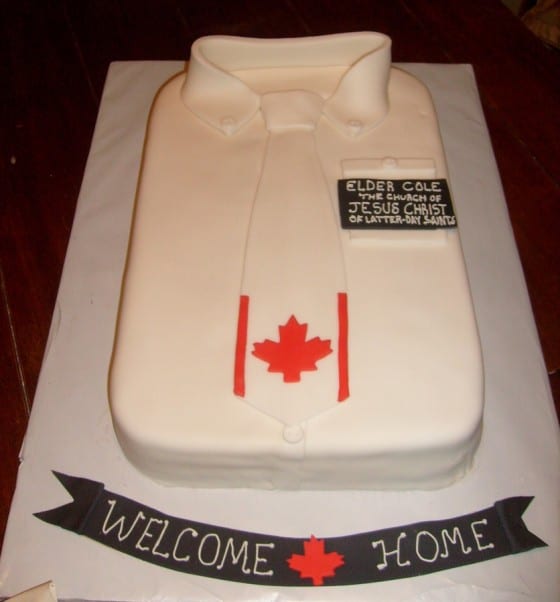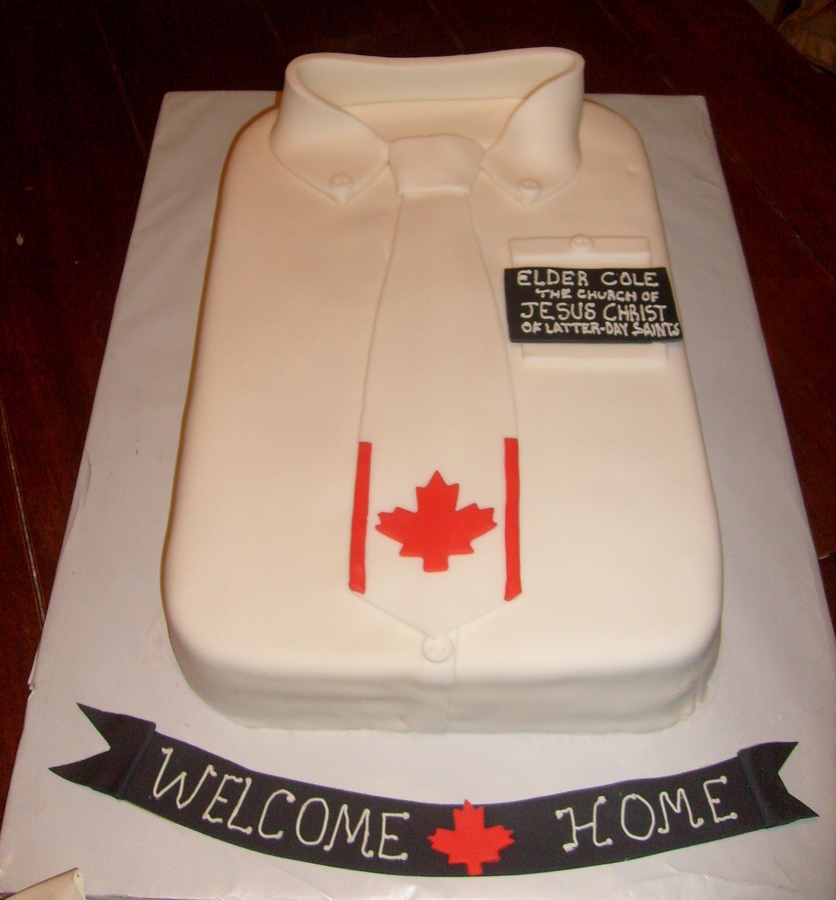 Source: Cake Central
Pies & Ties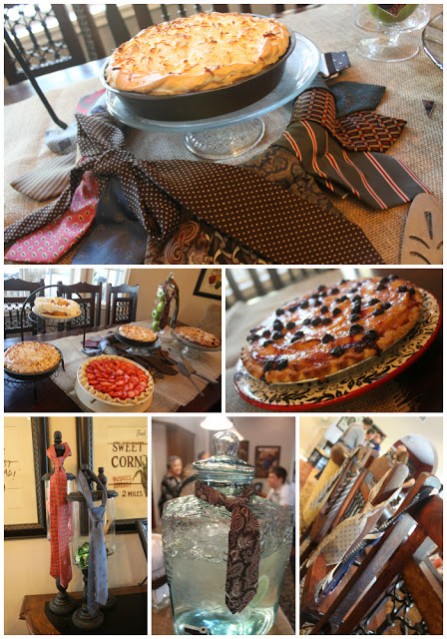 Source: Elder Blake Farrow Blog
Missionary Suit Coat Cake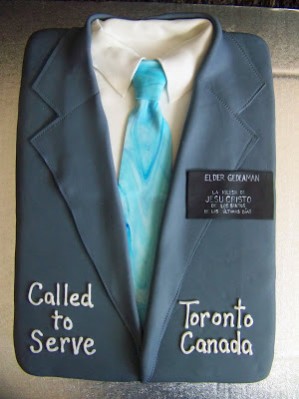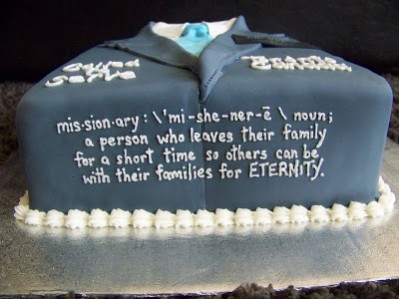 Source: Kiddles N' Bits
Missionary Suitcase & Shirt Cake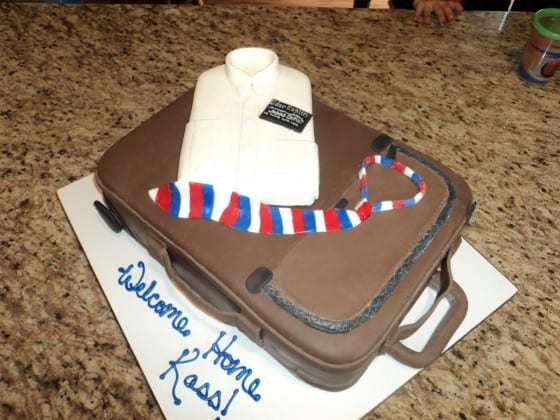 Source: Delectable Cakes
Two Layer Missionary Cake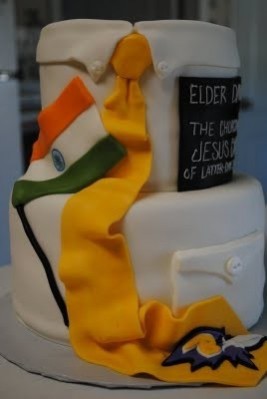 Source: Unknown – Pin
Missionary Cupcakes With Ties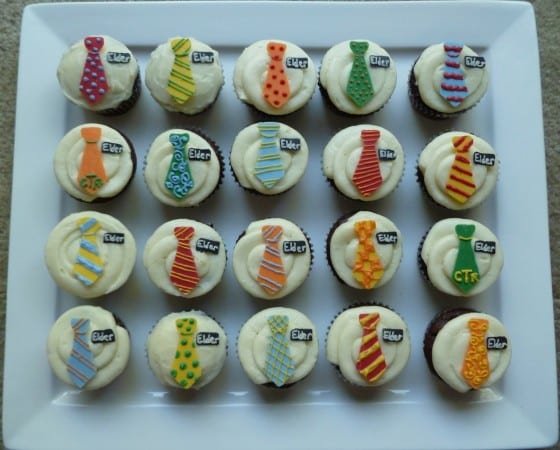 Source: Indulge With Me
Assorted Missionary Cupcakes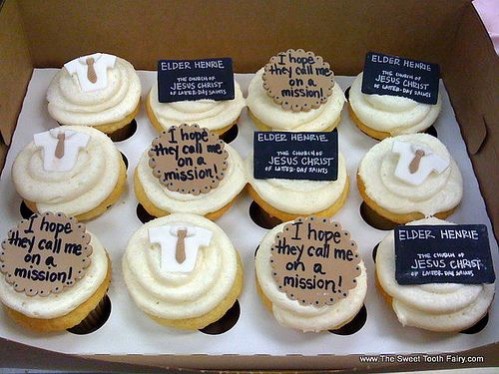 Source: The Sweet Tooth Fairy
Missionary Cake With Globe & Flag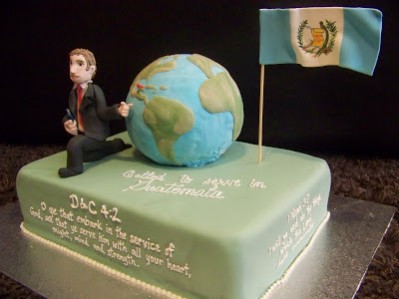 Source: Kiddles N' Bits
Missionary Cupcakes With Book of Mormon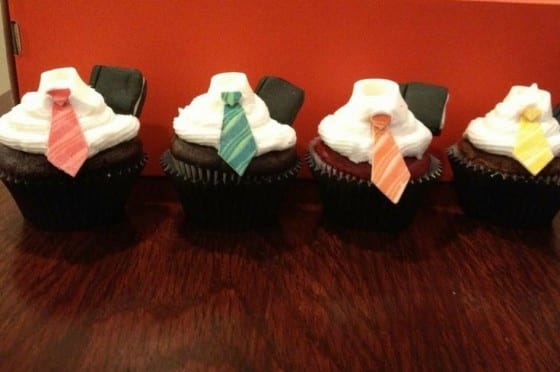 Source: Unknown – Pin
Assorted Missionary Cookies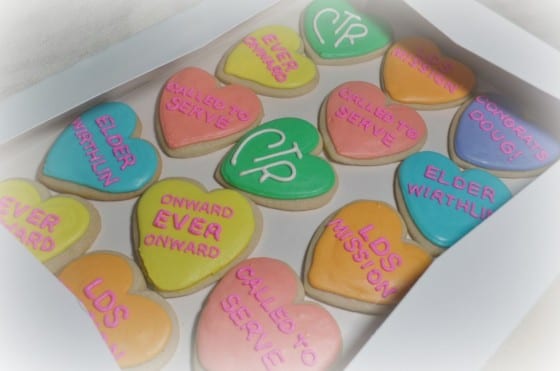 Source: Suz Daily
Calendars
While these aren't technically part of the homecoming or return home party for the missionary, any missionary mom will tell you they are an ubiquitous part of daily life during the 18 or 24 month period when their child is on their mission. So whether you need one yourself or are gifting one to a friend, below are some of the best and most creative missionary countdown calendars we've found.
Temple Countdown Calendar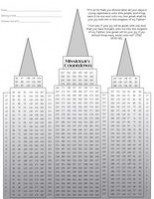 Source: The Idea Door Files
Wooden Blocks Countdown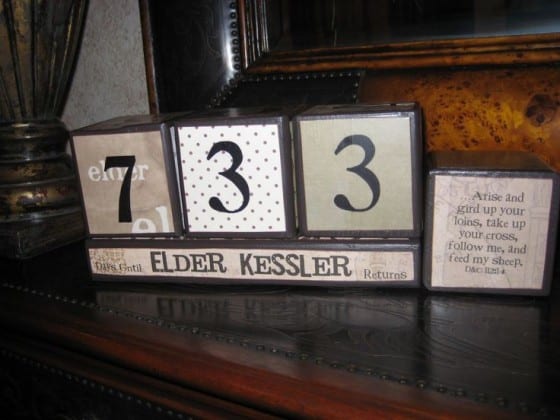 Source: Unknown – Pin
Missionary Countdown Calendar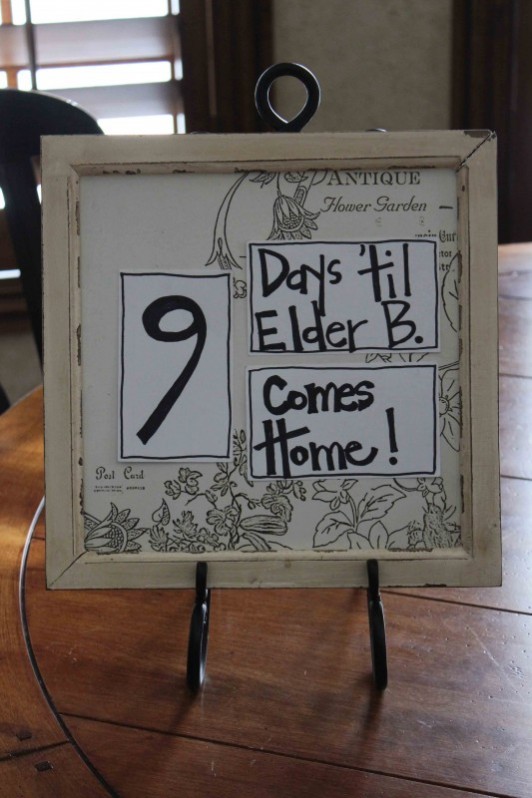 Source: Lisa Bearnson
Missionary Countdown Calendar Check Off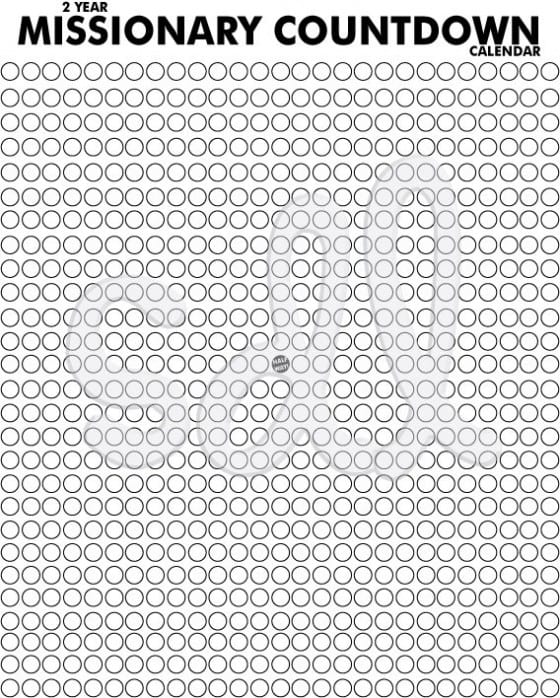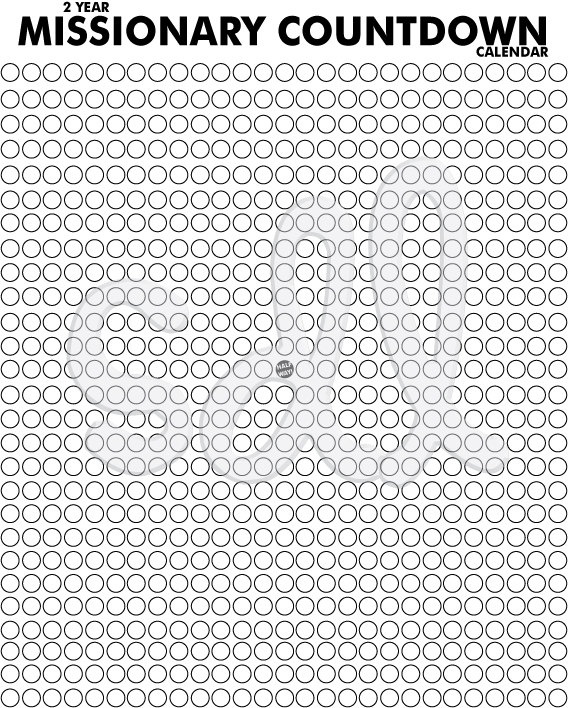 Source: Unknown – Pin
Missionary Star Countdown Calendar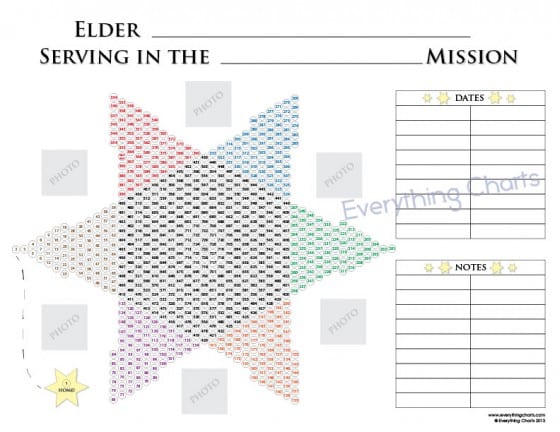 Source: Making Precious Things Plain
Personalized Missionary Countdown Calendar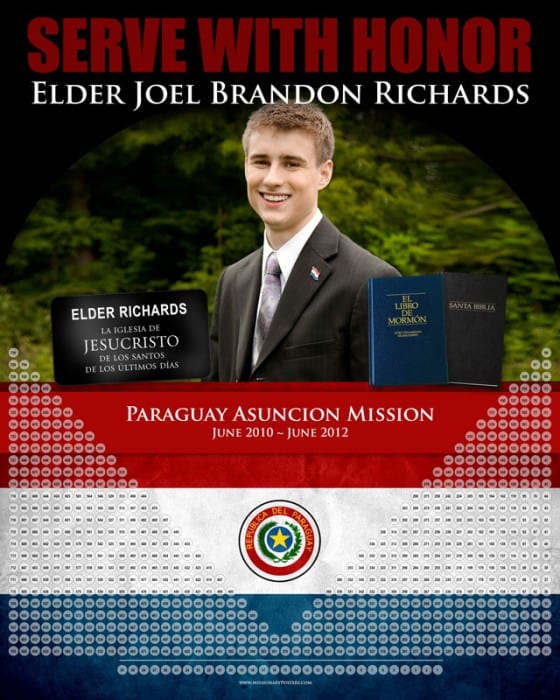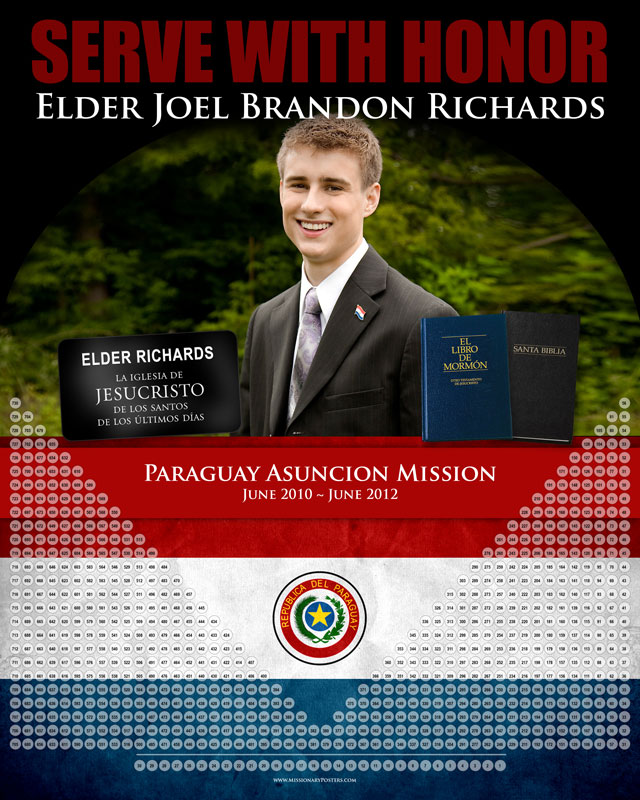 Source: Missionary Posters
Cups Countdown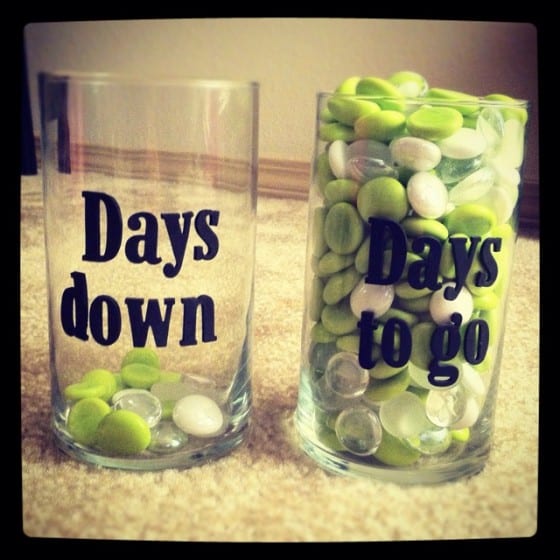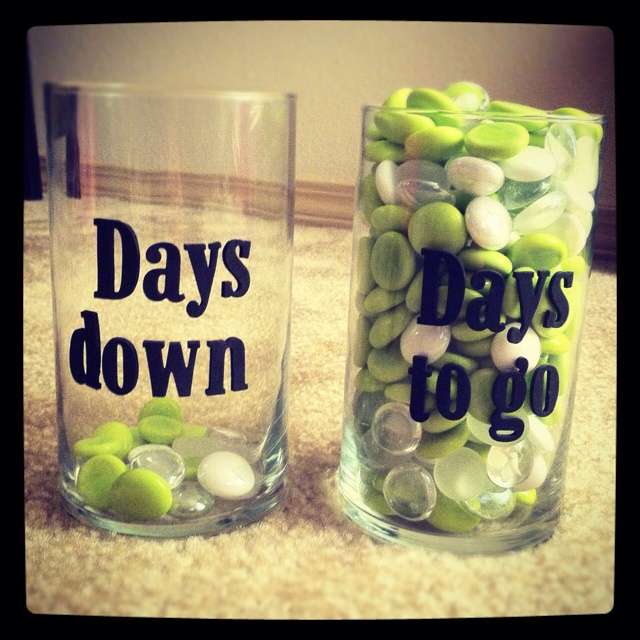 Source: Unknown – Pin
Missionary Monthly Countdown Calendar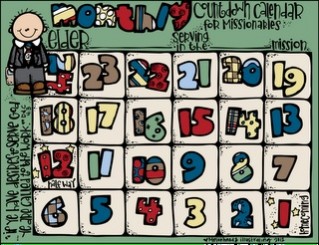 Source: Melon Heads LDS Illustrating
Handouts, Freebies, Reminders, Decor & More
Few things are better for a (homesick, discouraged) missionary then letters from home from family and friends. But any Elder or Sister can tell you that these seemingly never come. Help keep your missionary receiving letters throughout their mission by handing out these fun reminders of mission addresses, contact information and more at the missionary farewell. We've also included a few fun missionary themed home decor items to help you keep your missionary in mind or to decorate your home for your missionary party.
Missionary Write Me Card


Source: Design Your Way
Missionary Bookmark With Contact Information

Source: Unknown – Pin
Missionary Subway Art & Food Table Decor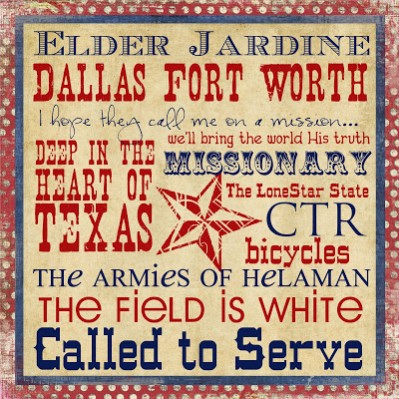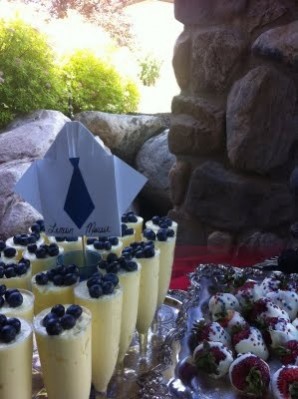 Source: This and That
Missionary Tile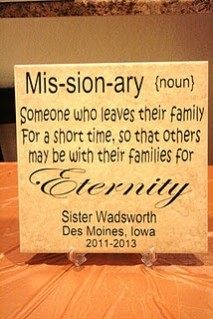 Source: Jensen Crafts
Missionary Customized Photo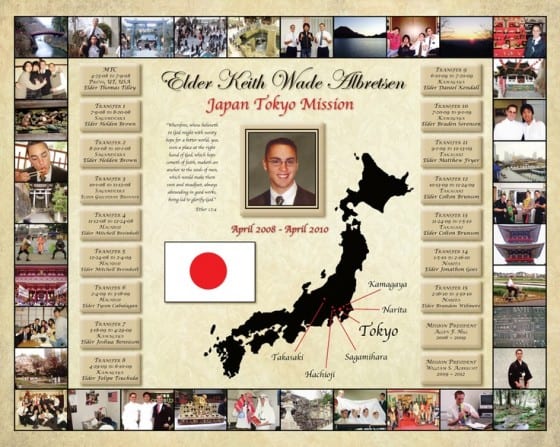 Source:  Family Tree and Me
Missionary Family Map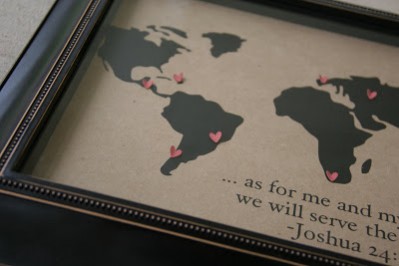 Source: Grey Luster Girl
Water Bottle Labels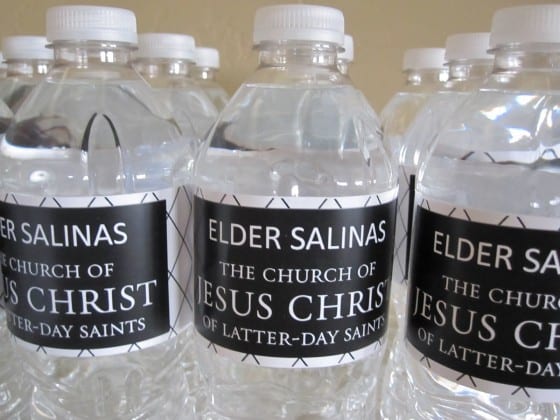 Source: Unknown – Pin
Missionary & Map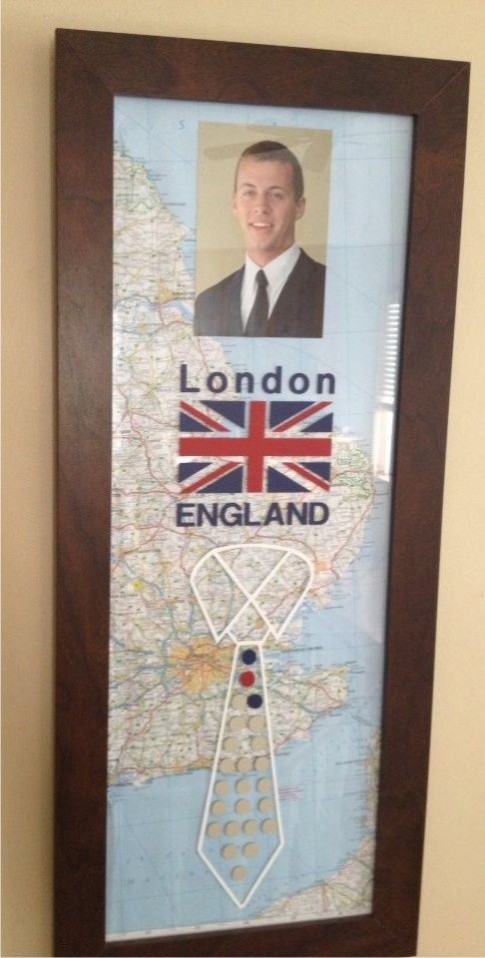 Source: Unknown – Pin
Missionary Tie Quilt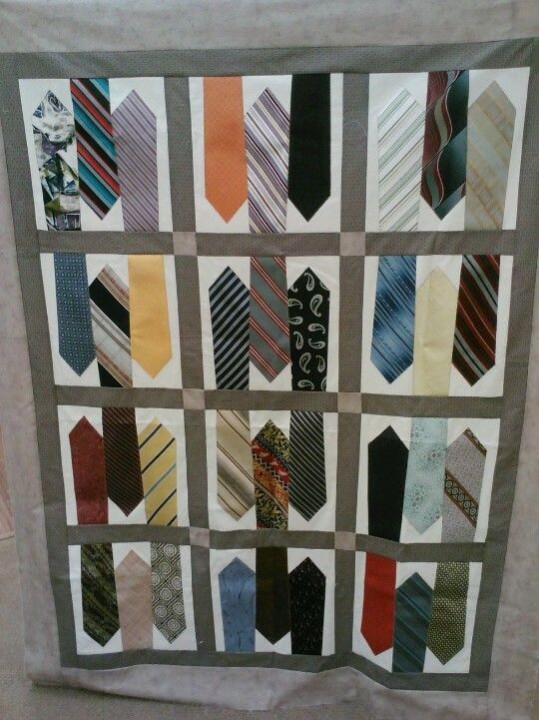 Source: Unknown – Pin
Missionary Shirt Handouts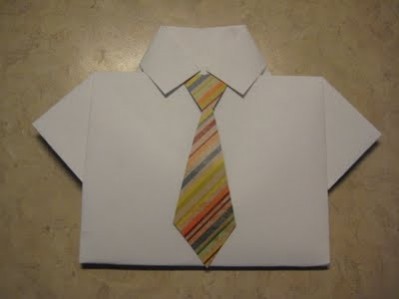 Source: Unknown – Pin
Homemade Welcome Home Tie Sign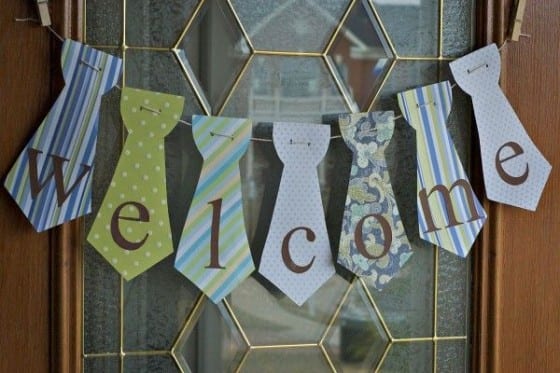 Source: Unknown
Missionary Goodie Wrappers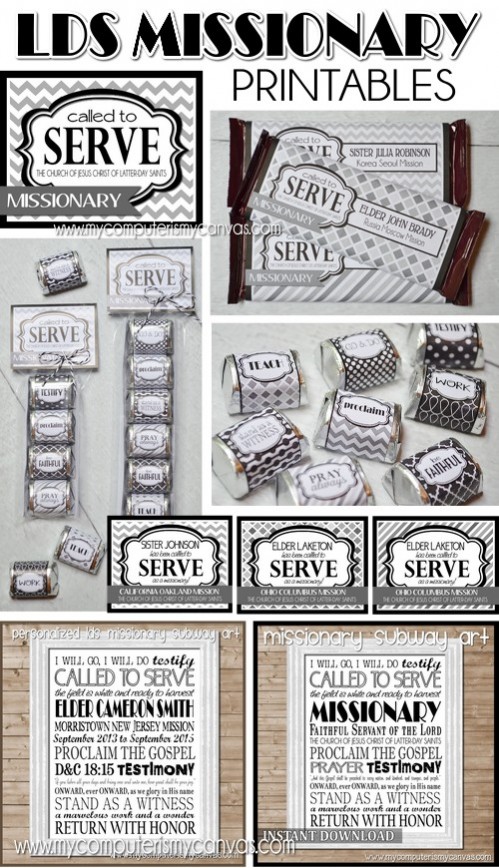 Source: My Computer Is My Canvas
Mission Area Print For The Home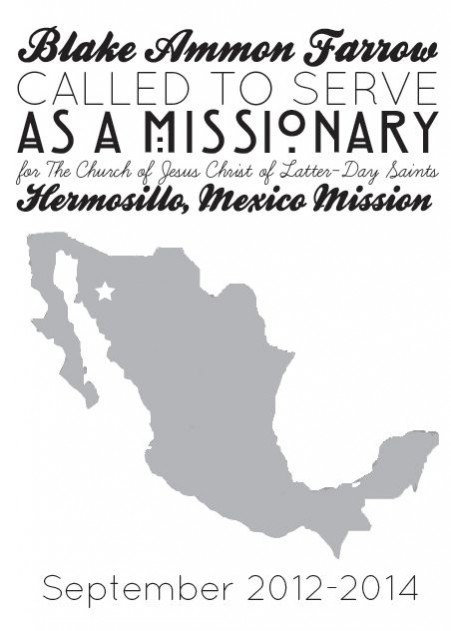 Source: Ever Love Design
Bonus Section – Care Packages
If it's a homecoming party that you're hosting then you're already an expert on missionary care packages. If it's a farewell party then we've included this bonus section on a ton of great ideas for care packages for your missionary.
I'm Nuts About You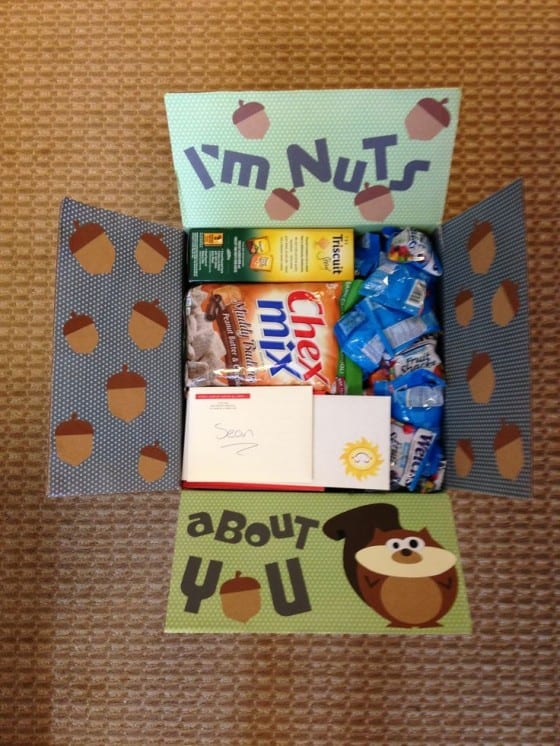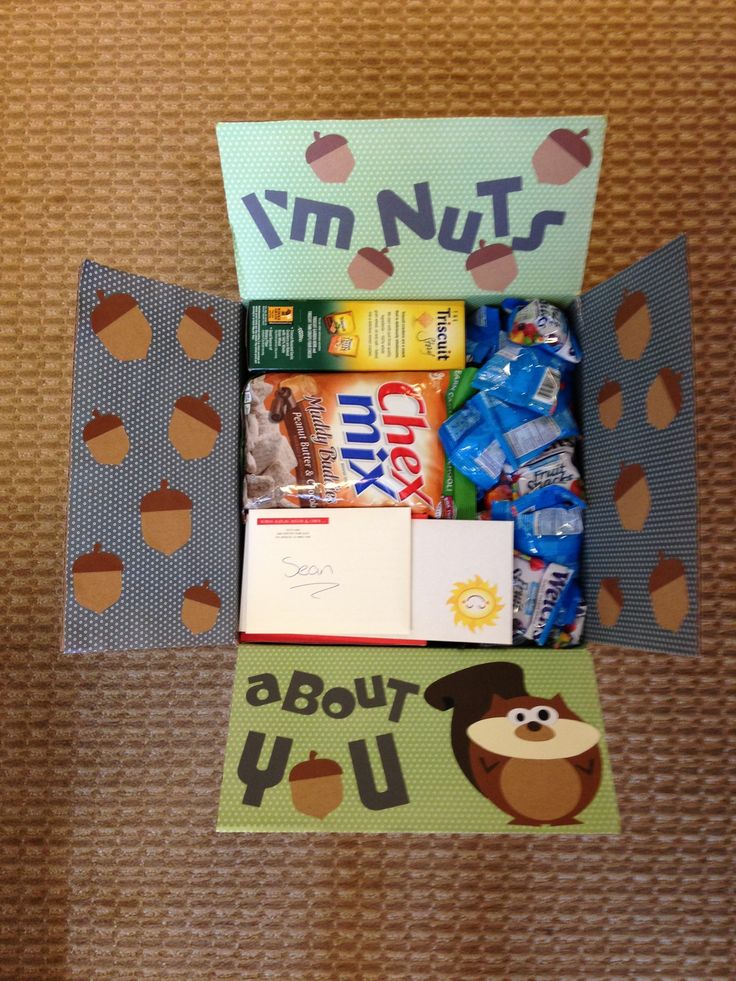 Source: Unknown
You Mean The World To Me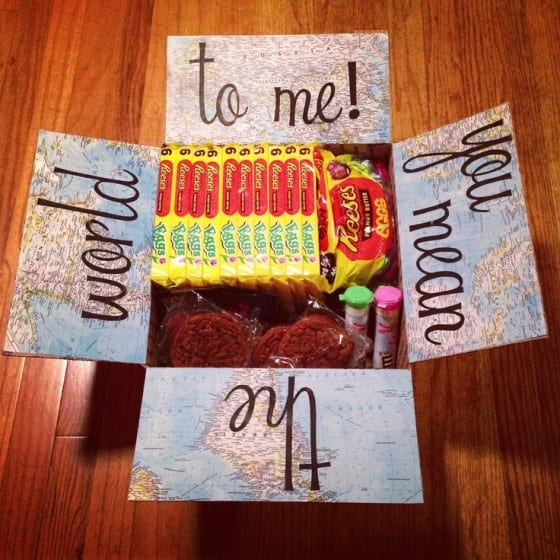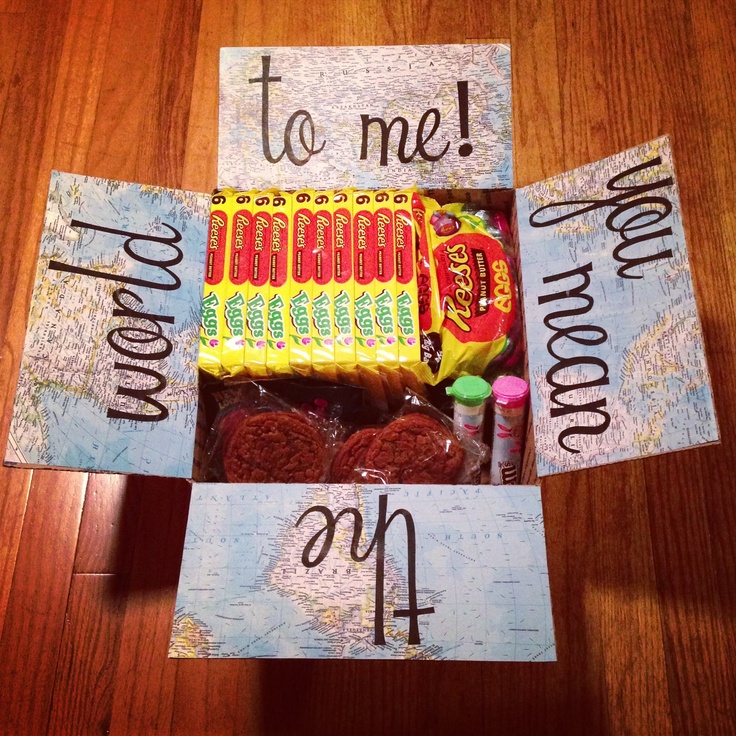 Source: Unknown
Creative Package Ideas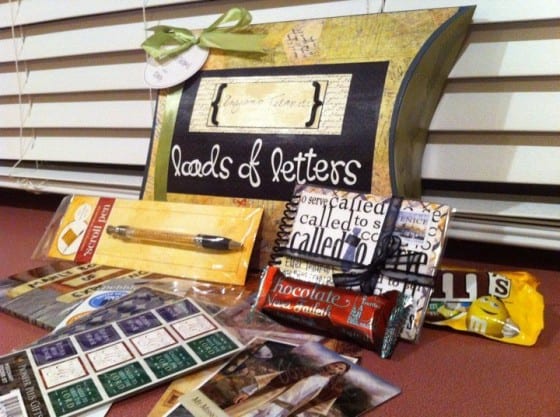 Source: Hermana Jacobsen
Reese's Pieces & Kit Kat Care Packages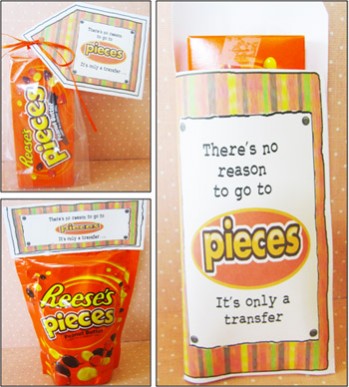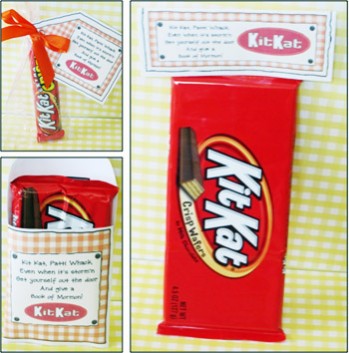 Love You To Pieces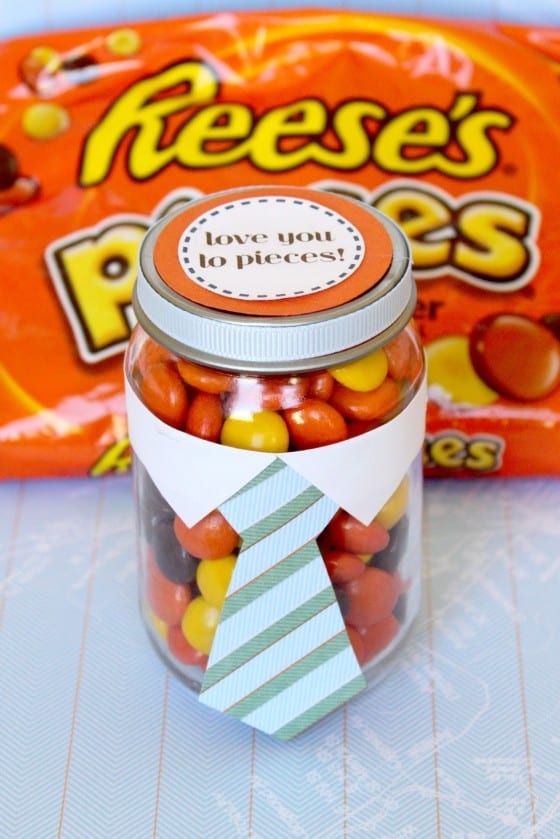 Source: Creatively Christy 
Halloween Care Package Ideas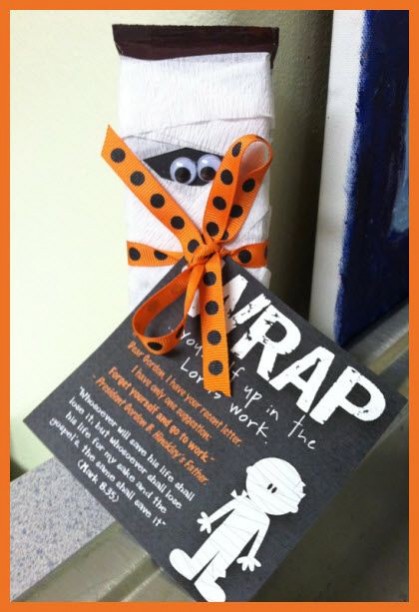 Source: Sugar Doodle
Missionary Medicine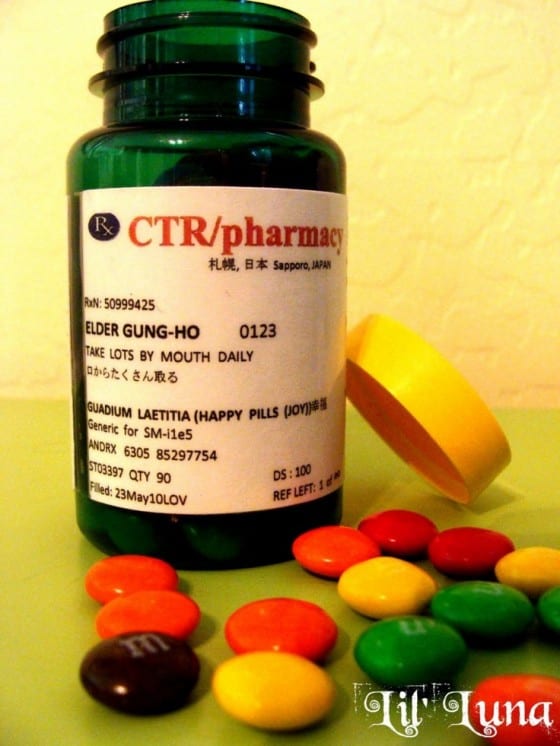 Source: Unknown
Easter & Christmas Advent Care Packages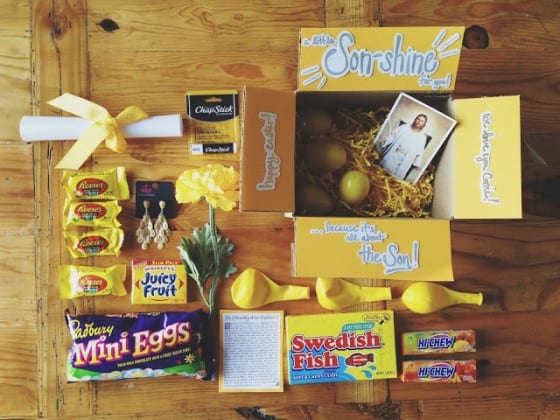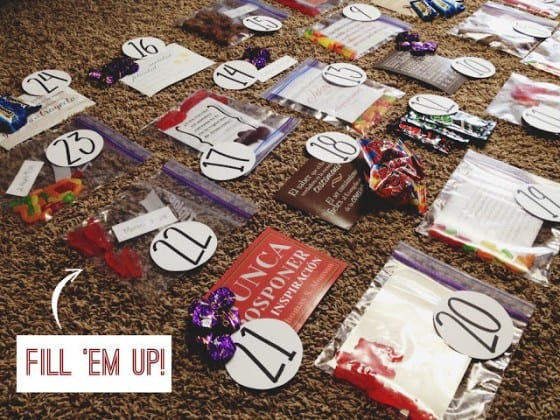 Source: Adam and Haley Kjar 
Missionary Christmas Stocking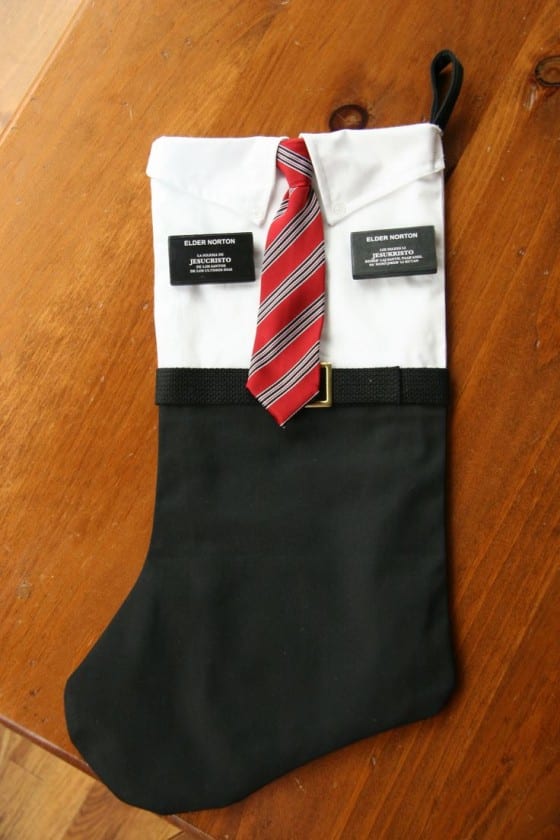 Source: Unknown
We hope this guide has been helpful and your missionary farewell and/or homecoming party is a huge hit. Let us know in the comments what ideas we've missed and we'll continue to add them to the post!