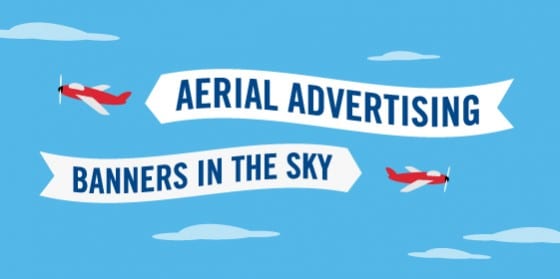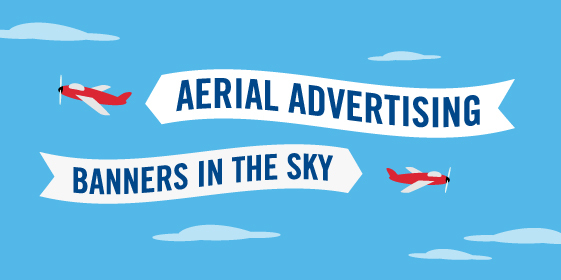 I think we can all agree that banners are pretty cool. Well, maybe not if you're comparing them to really cool things like the music of Miles Davis or a Warren Miller ski film. But from a marketing perspective banners are pretty cool: they're inexpensive, eye-catching and portable. A small business owner's dream come true. What's better than a banner out in front of your business? A banner in the sky, of course.
Small Planes, Big Banners
People have been advertising with banners towed by small planes since the 1930s, and the industry is still going strong. The concept is simple: a brightly colored, small propeller plane flies over a specific area, towing a banner with an advertising message. The little planes fly fairly low—at an altitude of between 500 and 1000 feet. The distinct droning noise causes people to look up to see the plane—and the banner.
Aerial Advertising is Effective
Though the number of people reached with an airplane banner is limited, the retention rate of viewers is much higher than that of television, radio or print ads. It makes sense—you're inundated with television commercials all day, so you tend to tune those out. But how often do you see a small prop plane, cruising right overhead? When you're sitting in a traffic jam and a cute little plane towing a banner flies by, you take notice.
Arnold Aerial Advertising notes the following statistics from a consumer survey on its site:
88% of people remembered seeing the airplane aerial banner go by after 30 minutes
79% could remember the product or service being advertised
67% retained at least half the message from the aerial ad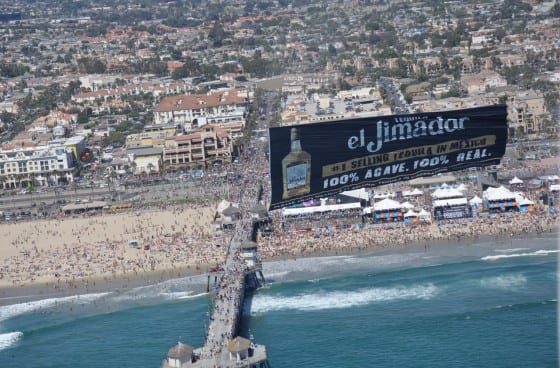 Advertising with an airplane banner is a unique way to reach customers; though the cost is reasonably inexpensive, it doesn't occur to many business owners, so companies that do use this method of advertising get noticed even more readily. In fact, some aerial advertising campaigns have a 20% response rate.
The best place for aerial advertising is outdoor events with a large number of people. Tailgate parties at major sports events, outdoor concerts and festivals are all popular places to advertise with a banner in the sky.
Beaches are another popular advertising venue—people are relaxing and having a good time and can hear the airplane coming before they even see it. By the time it flies by, everyone is looking skyward, reading the advertising message.
In some cities, traffic jams are a daily occurrence and another great place for aerial advertising. Drivers are bored and frustrated and often actually welcome the distraction of a small plane with an interesting message.
Little Planes, Big Impact
Aerial advertising is used for all kinds of purposes: advertising for large corporations, spreading political messages, asking the public for help and spreading a personal message. I spoke to Michael Arnold, of Arnold Aerial Advertising, who told me several great stories from his years of experience.
Alabama Governor Bob Riley was preparing to watch his home team play at the Rose Bowl when he was startled (and embarrassed) to see a small plane with this message. A casino owner had hired Arnold Aerial because Governor Riley was planning on closing all the casinos. Riley was so upset by the situation that he held a press conference right after the game.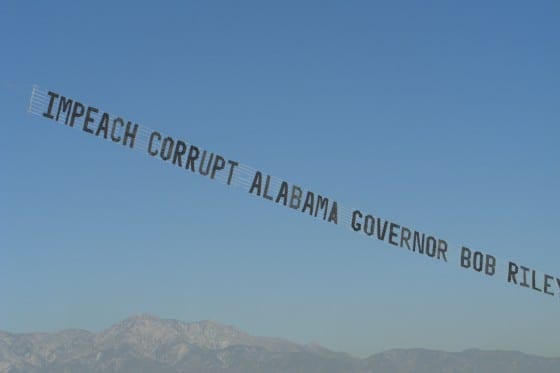 In 2006, four pilots with Brothers to the Rescue, a humanitarian organization, were shot down and killed in international airspace outside of Cuba. The sister of one of the men hired Arnold's company to fly this banner over the World Series game. ESPN broadcast the banner, giving the message a huge nationwide audience.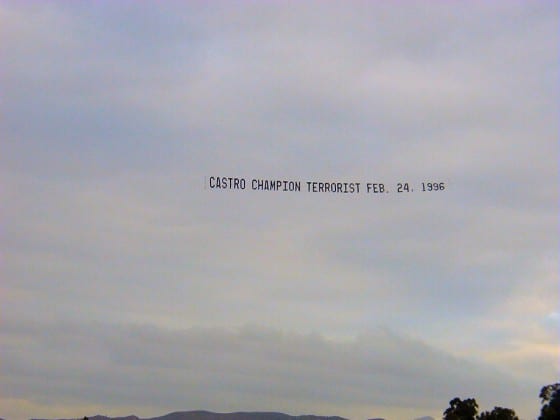 Arnold Aerial Advertising flew several banners for a man who was convinced that the end of the world would occur in October, 2011, with the day of judgement beginning on May 21st. The world didn't end, but the guy did get his message out there!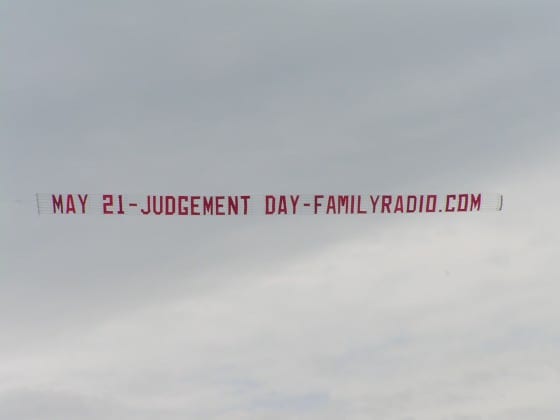 On November 29, 2008, 20-year-old Brandon Evans was shot and killed in Golden Gate Park in San Francisco. Though police had several leads, they didn't have enough for any arrests. Brandon's mother, Christine, refused to let her son's murder be forgotten. In addition to starting a website and blog, she hired Arnold Aerial Advertising to fly over San Francisco on the third anniversary of his death. The murder has yet to be solved. More information can be found here.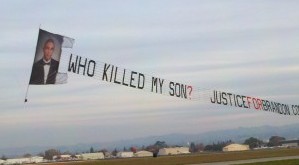 Corporations make up 75% of Arnold's business: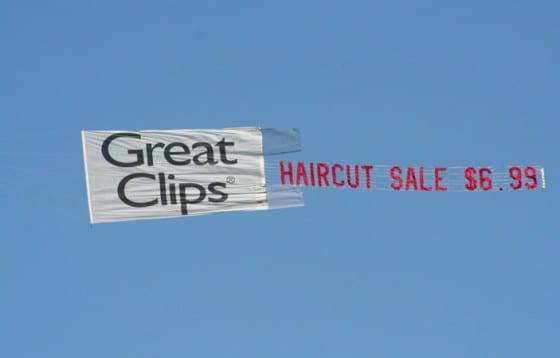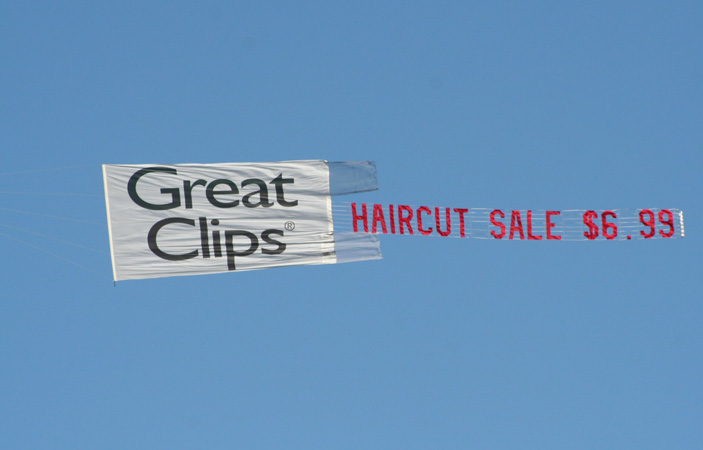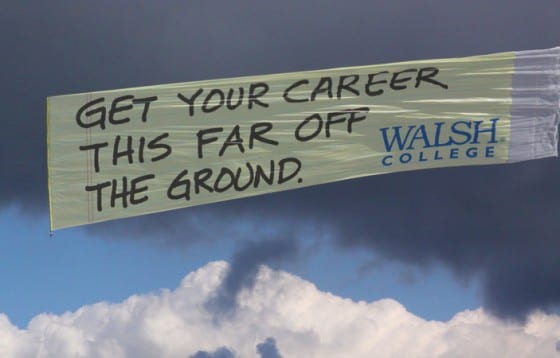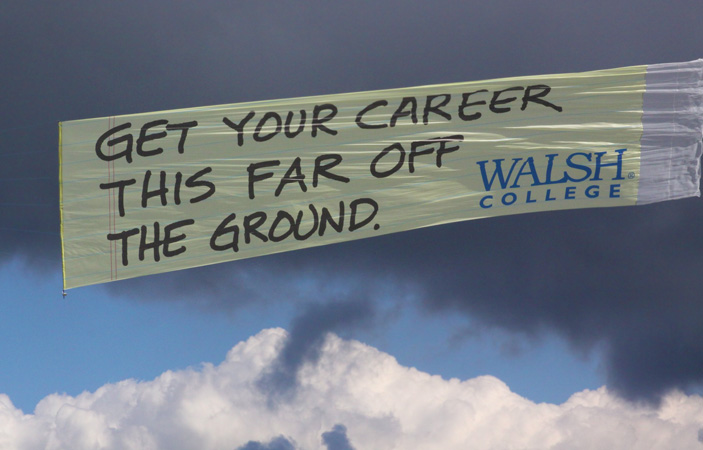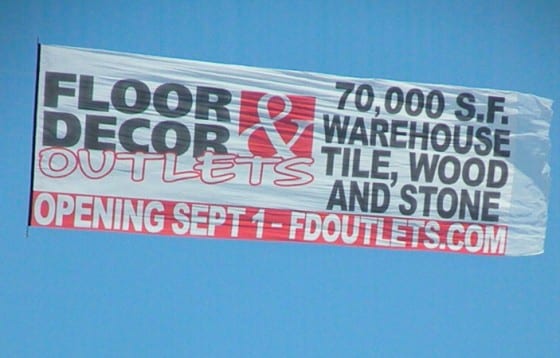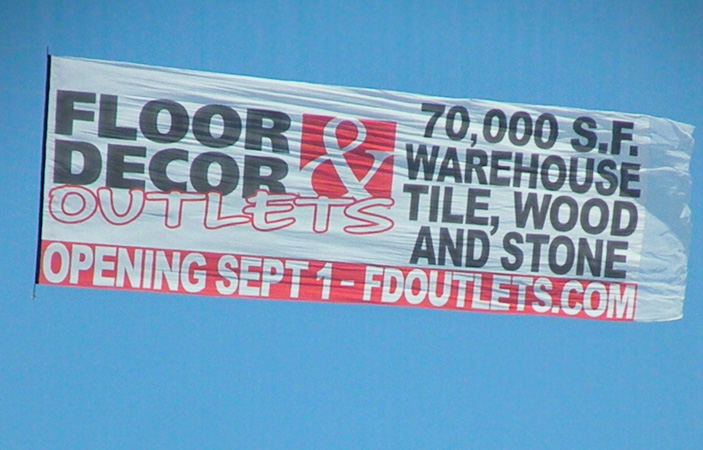 While corporations may pay the bills, marriage proposals are still fun, says Arnold: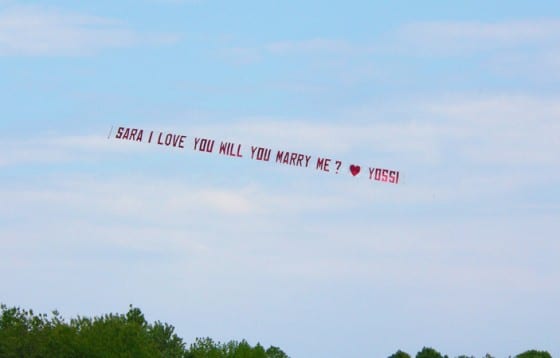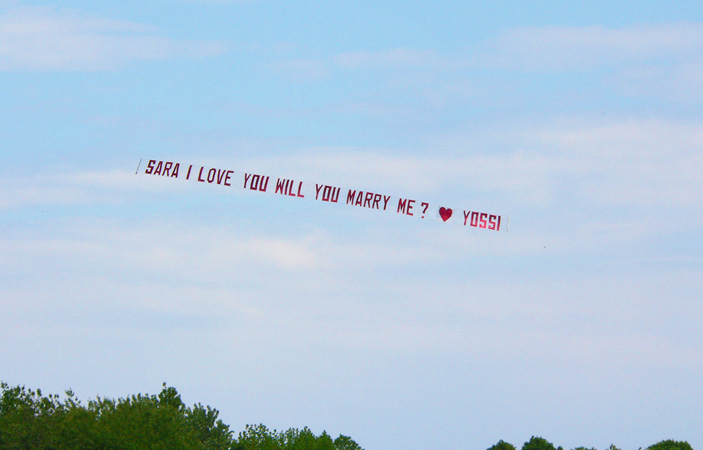 Restrictions
After 9/11, the FAA placed several new restrictions on flights, which impacted the aerial advertising industry. Planes are no longer allowed to fly over stadiums during an event with more than 30,000 people (though they can fly overhead an hour before and an hour after the event).
Both New York City and Washington D.C. have flight restrictions in place. Planes cannot fly within 15 miles of Washington D.C., and can't fly over New York City. However, the planes are allowed to fly down both the Hudson and East rivers.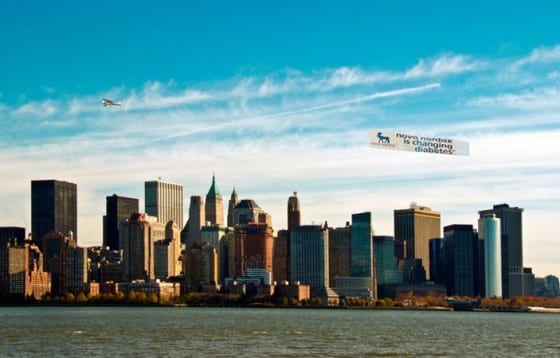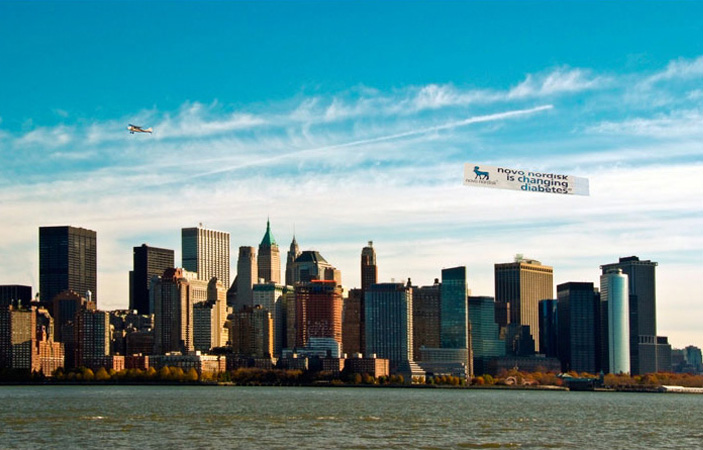 A "No Fly" zone is in effect whenever the President of the United States, or the Vice President is visiting any city in the country. The FAA posts "No Fly" zones to alert pilots of the special situation, though sometimes mistakes happen.
Michael Arnold told me about a harrowing situation when his company was flying an advertisement over Colorado Springs. The pilot was alerted that he was in a "No Fly" zone and forced to quickly land. It turned out the Vice President Biden was in the city, but the FAA had forgotten to post the "No Fly" alert. The FAA knew exactly where the plane was from and that it was safe, so the pilot wasn't in any trouble, but the Secret Service didn't have much of a sense of humor about the incident.
Banners on the Ground, Banners in the Sky
For everyday exposure, your small business needs a high-quality vinyl banner in front of your shop. But for a special campaign to really get people talking, take your banner up in the air.