We recently found killer airfare to Disneyland (thanks Southwest) and decided we had to go. Because I can't keep my eyes off of signage, I decided to take pictures of what I was looking at and show you the signs of Disneyland.
Sign 1: Happy Kids
The first sign of Disneyland, of course, is extremely cute kids that are ready for an adventure. And since practically everyone has to travel to get to Disneyland, our first stop is the airport.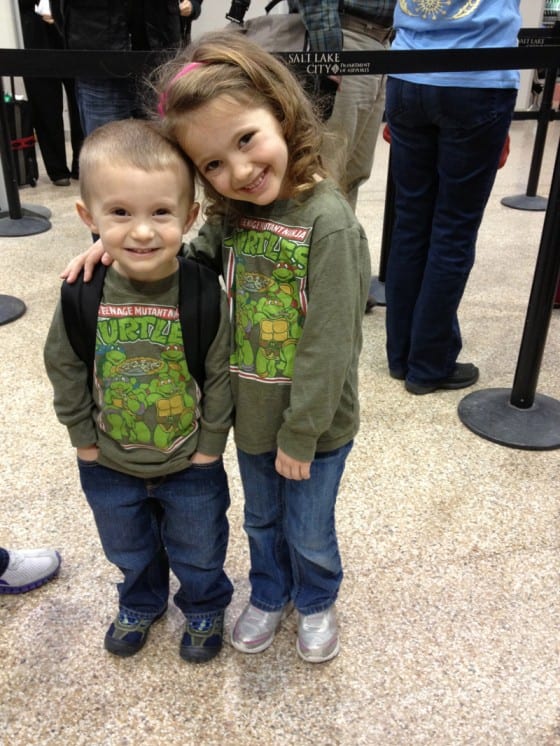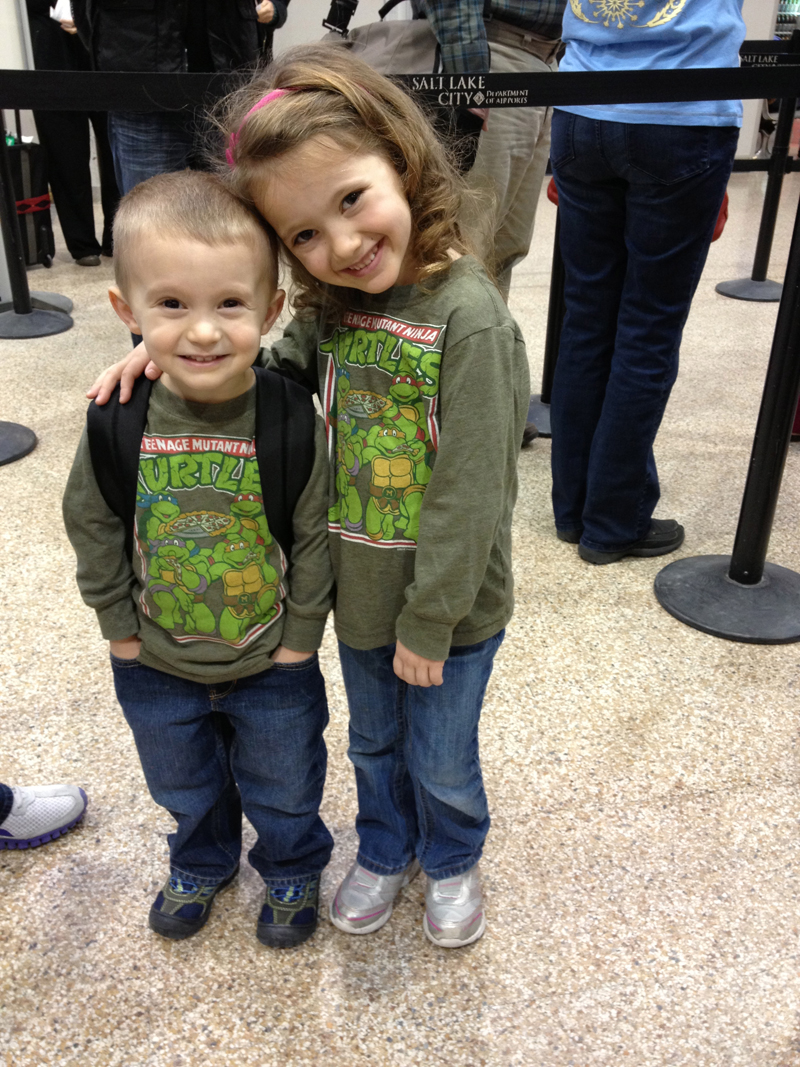 Sign 2: TSA
Next, you have to suffer through TSA signage and wish you were born before 1937. By the way, I don't know if I get this policy. Don't you just get meaner, scarier, and more volatile the older you get?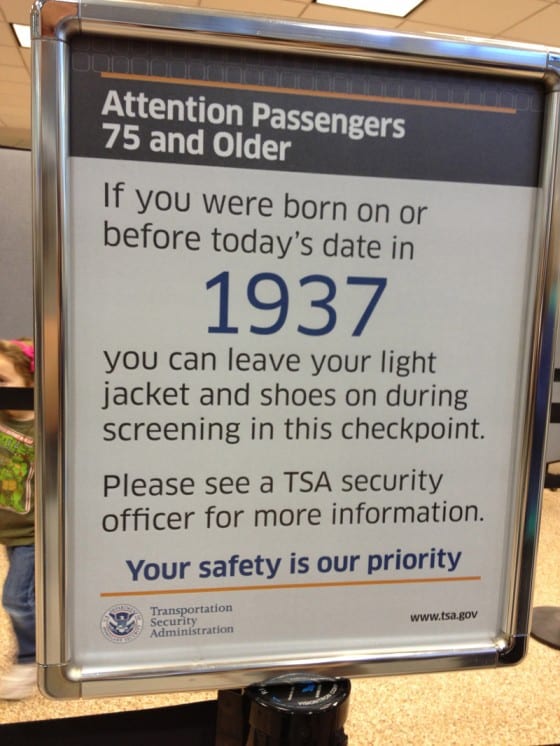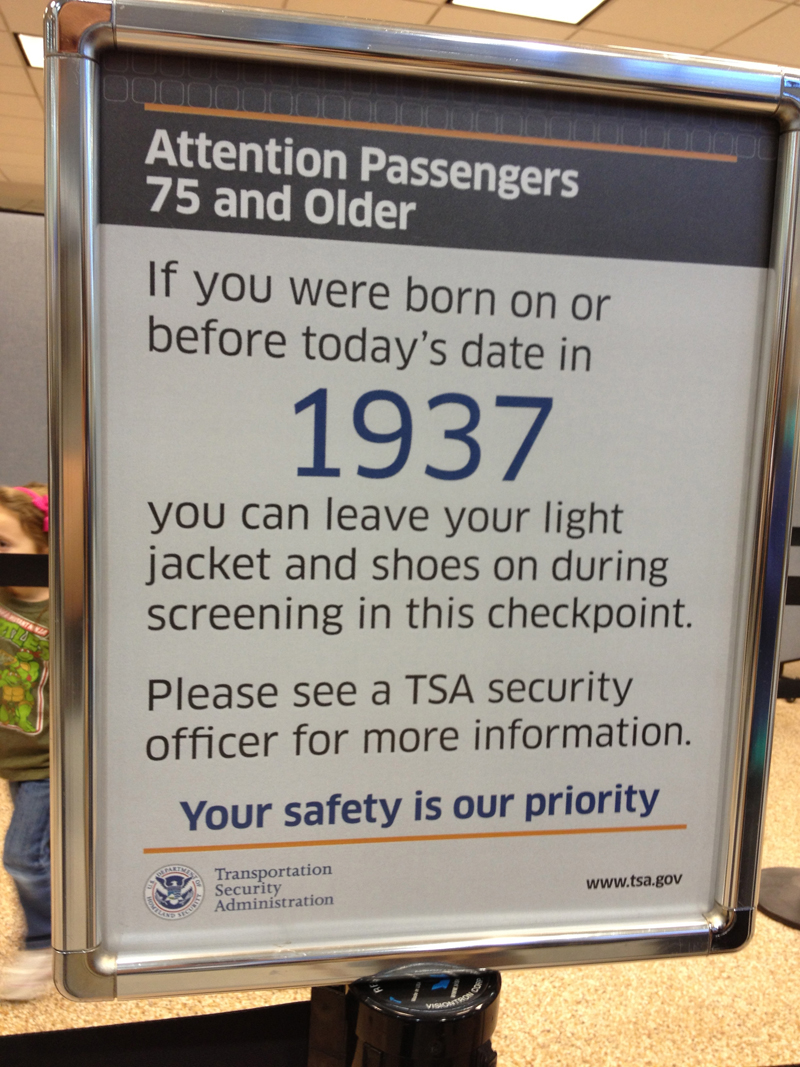 Sign 3: Airport Gates
On to the gates. This is a welcome sign after making it through security.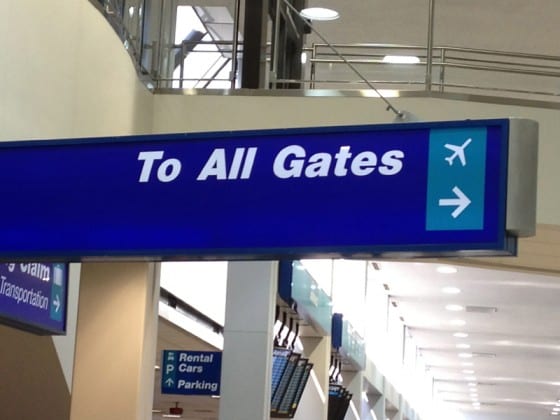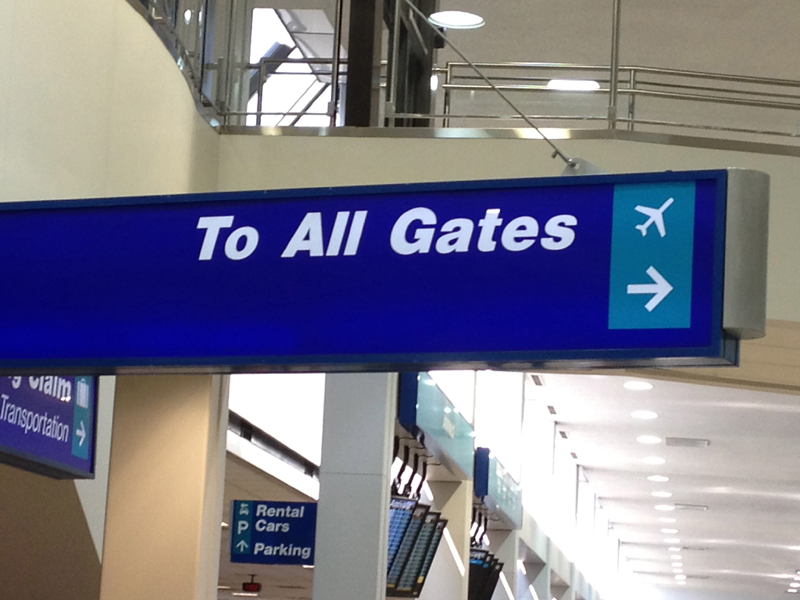 Sign 4: The Jetway
And now the jetway, with custom wall decals that attempt to make you feel not so claustrophobic. Hey, it's better than nothing.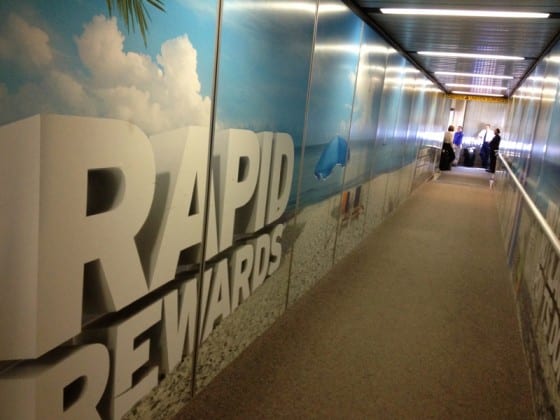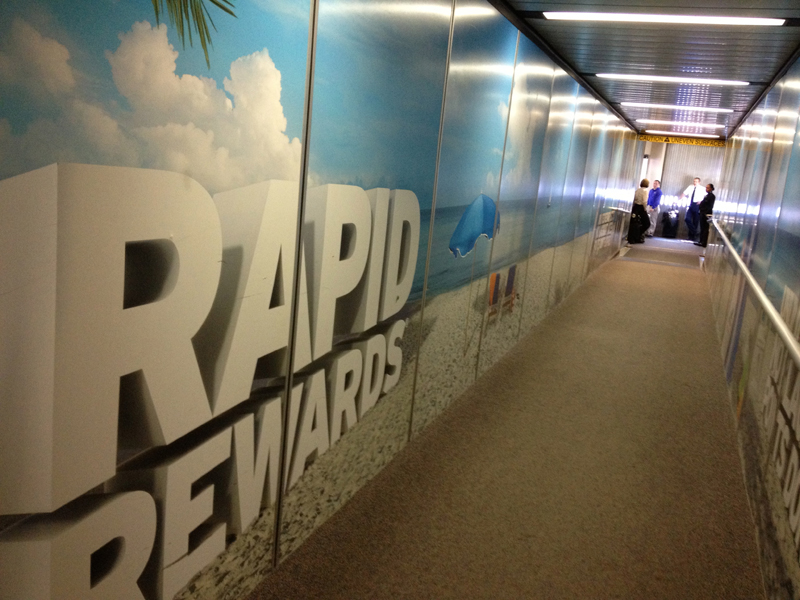 Sign 5: California Birth Defects Warning
Sunny California! We made it! Funny that this is one of the very first signs you see. Sunny … ridiculous … California! I'll spare you my diatribe about how silly it was seeing these signs everywhere I turned.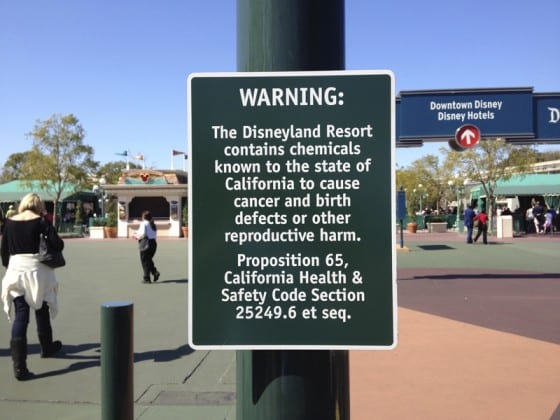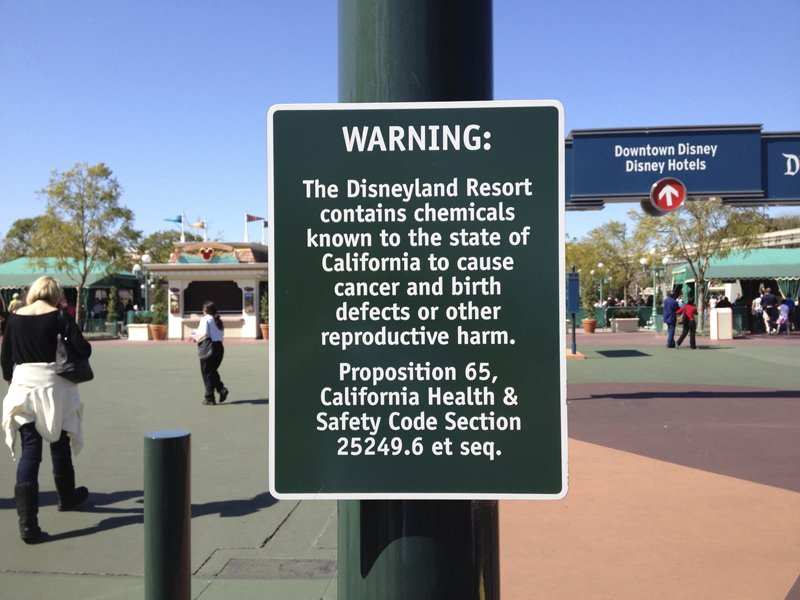 Sign 6: Disneyland Main Entrance
The main sign at the main entrance. We're in!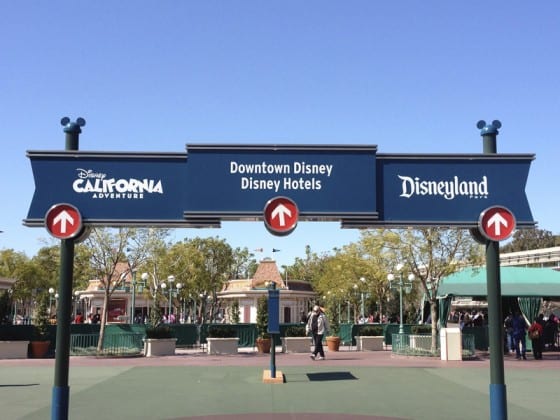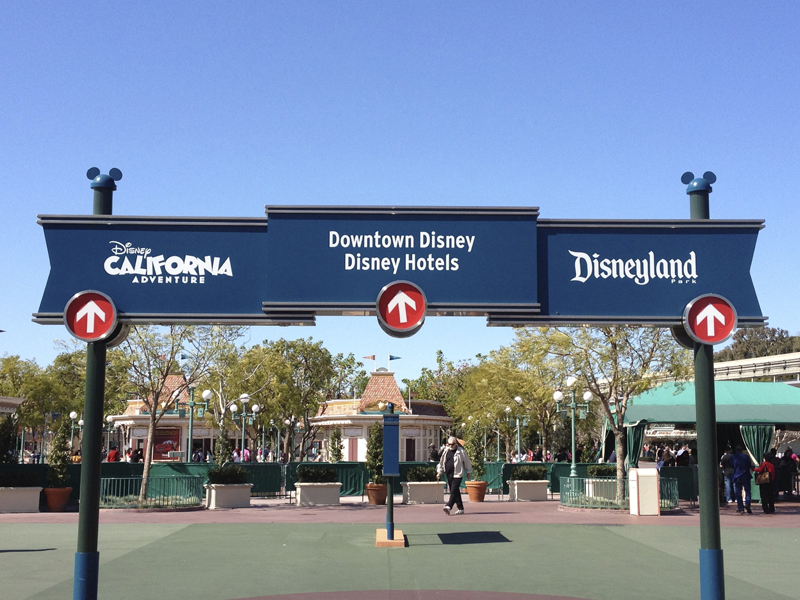 Sign 7: Walt Disney Placard
And onto Walt Disney's famous quote and plaque over the tunnel as you enter Disneyland.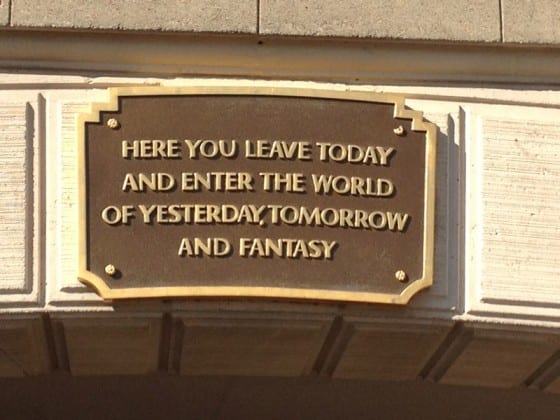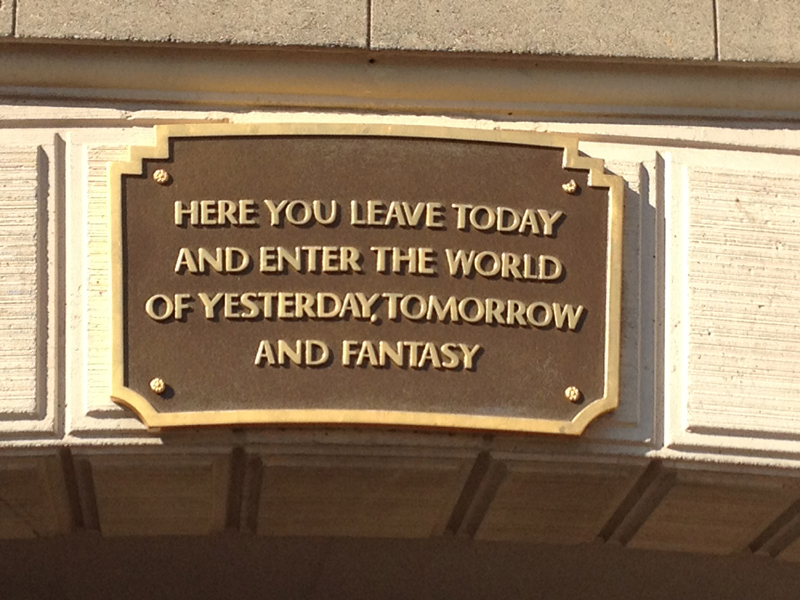 Sign 8: Toontown
One of our very first stops: Toontown. With a large Hollywood-type sign set up on the hillside.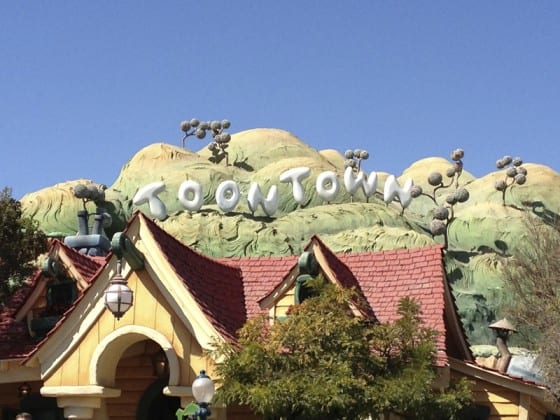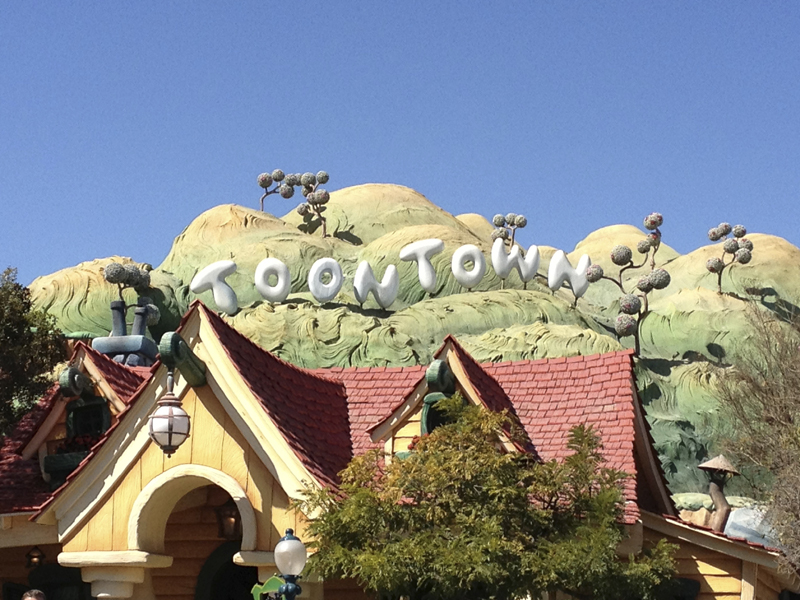 Sign 9: Toontown Traffic Sign
I thought this was a great traffic sign.  Toontown: where chaos is not only rampant, but welcomed and lawful.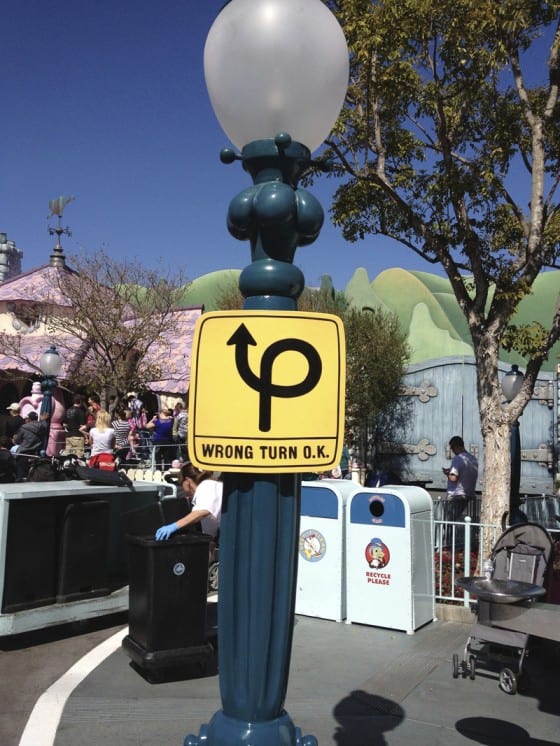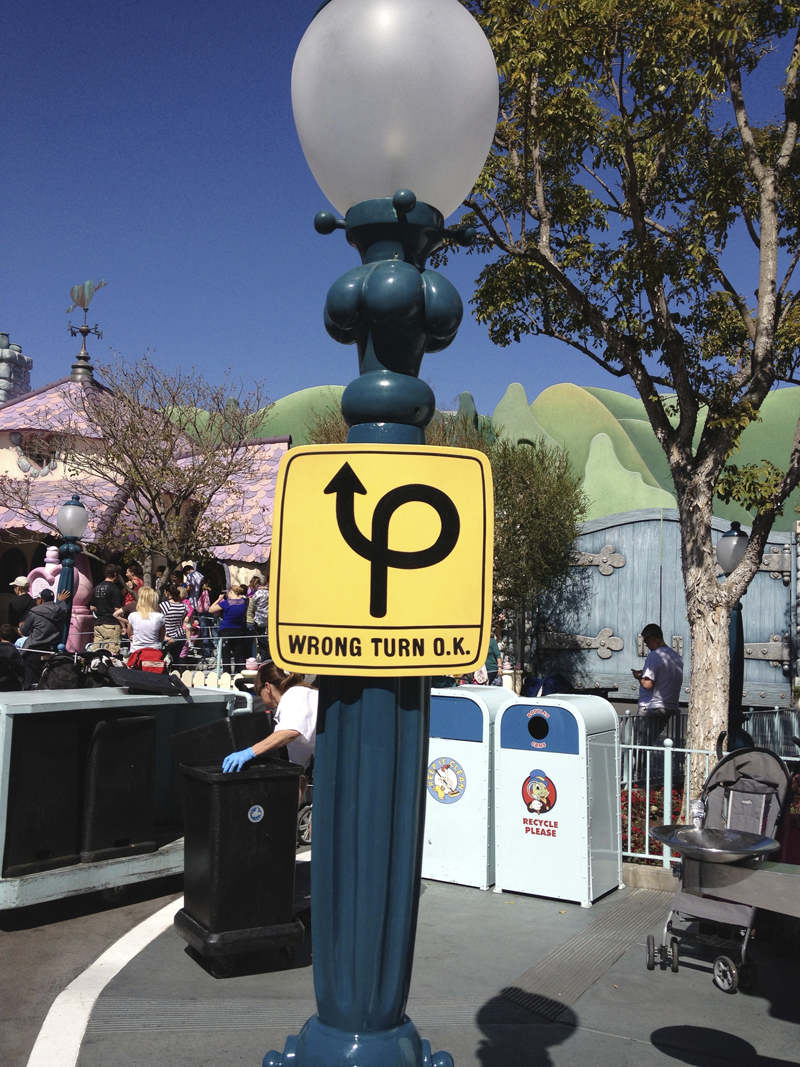 Sign 10: Tow Mater
One of the best places for signage in Disneyland was the new Cars Land. They did a fantastic job here. Here's the entrance to Tow Mater's Junkyard Jamboree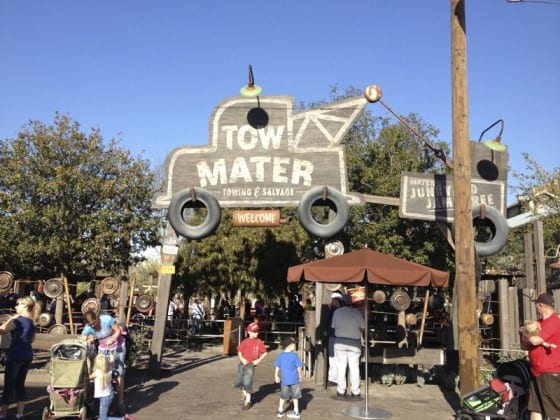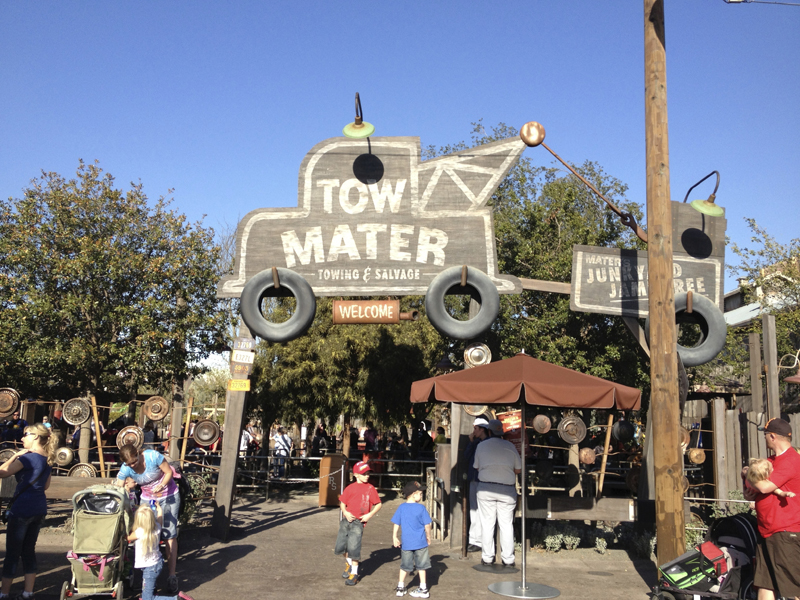 Sign 11: Nasca
One you're in line, you're entertained with a barrage of clever antiqued custom vinyl banners and traffic signs.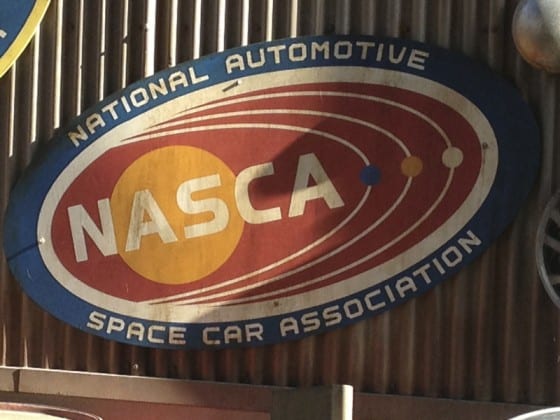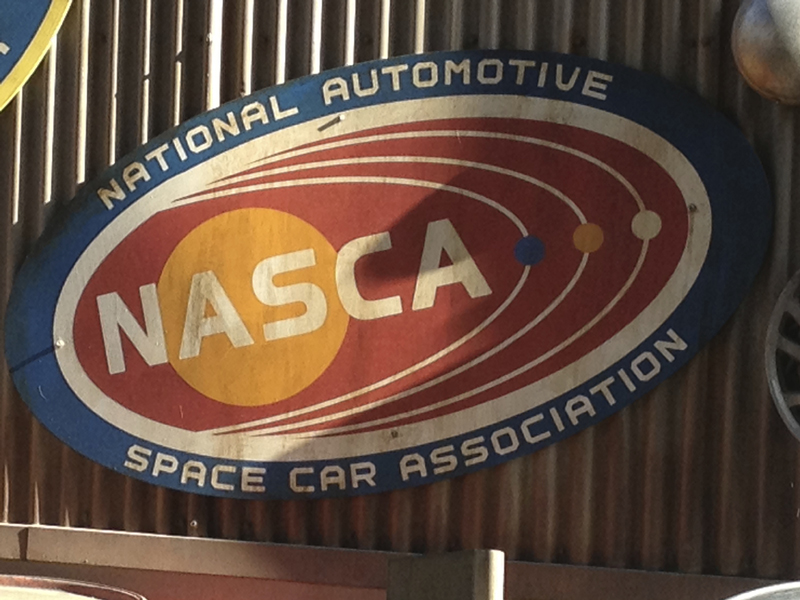 Sign 12: Mater the Greater Banner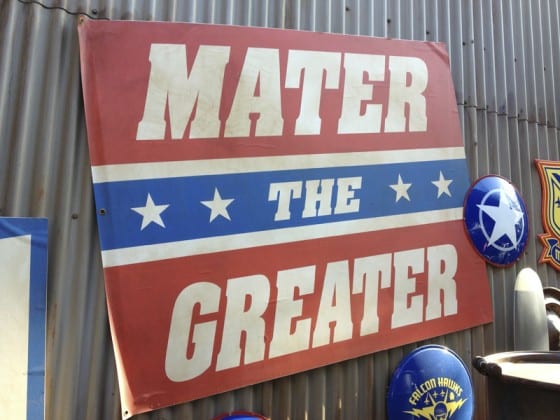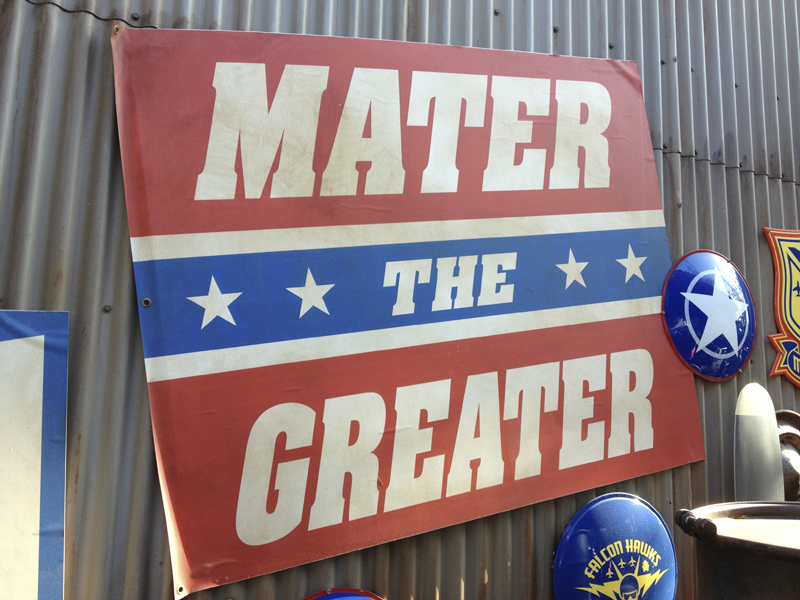 Sign 13: Antiqued Traffic Signs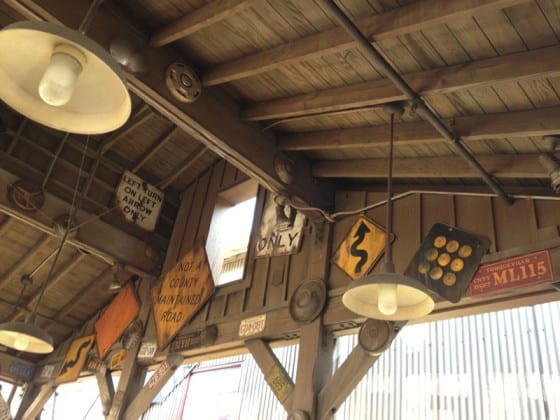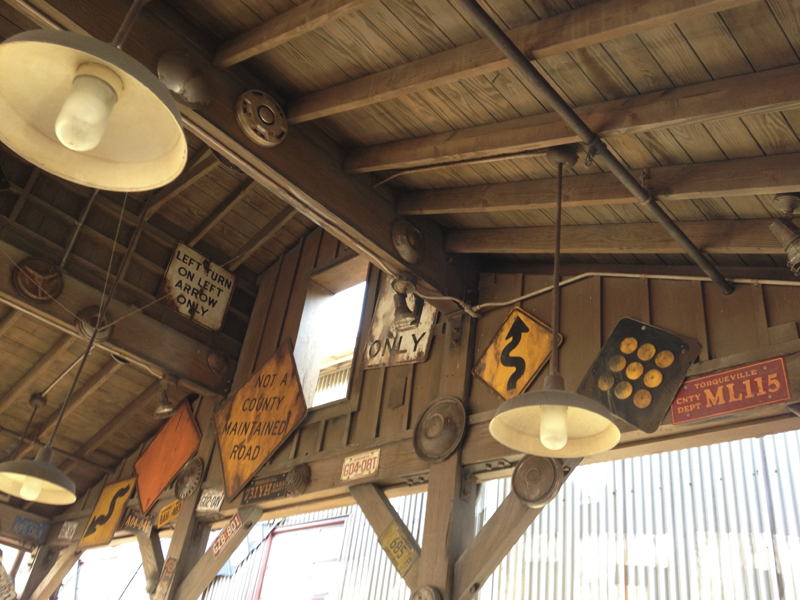 Sign 14: License Plates
I thought these antiqued custom license plates shaped up the post were a pretty good touch as well. Leave it to Disneyland to spare no expense.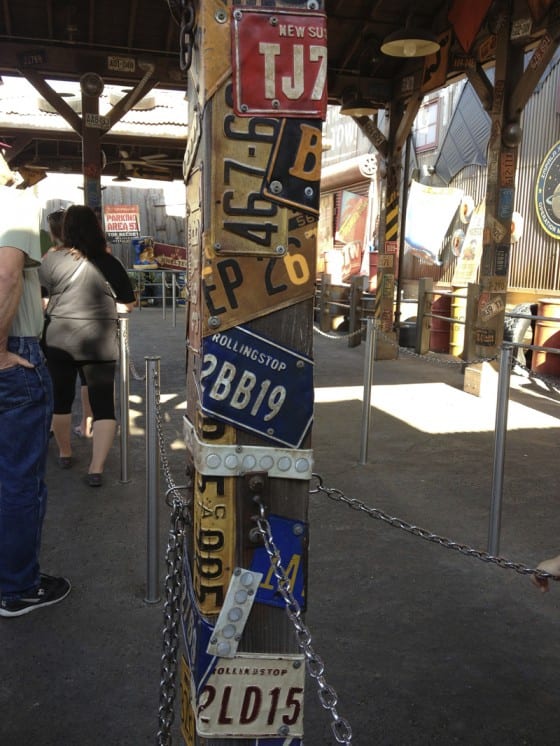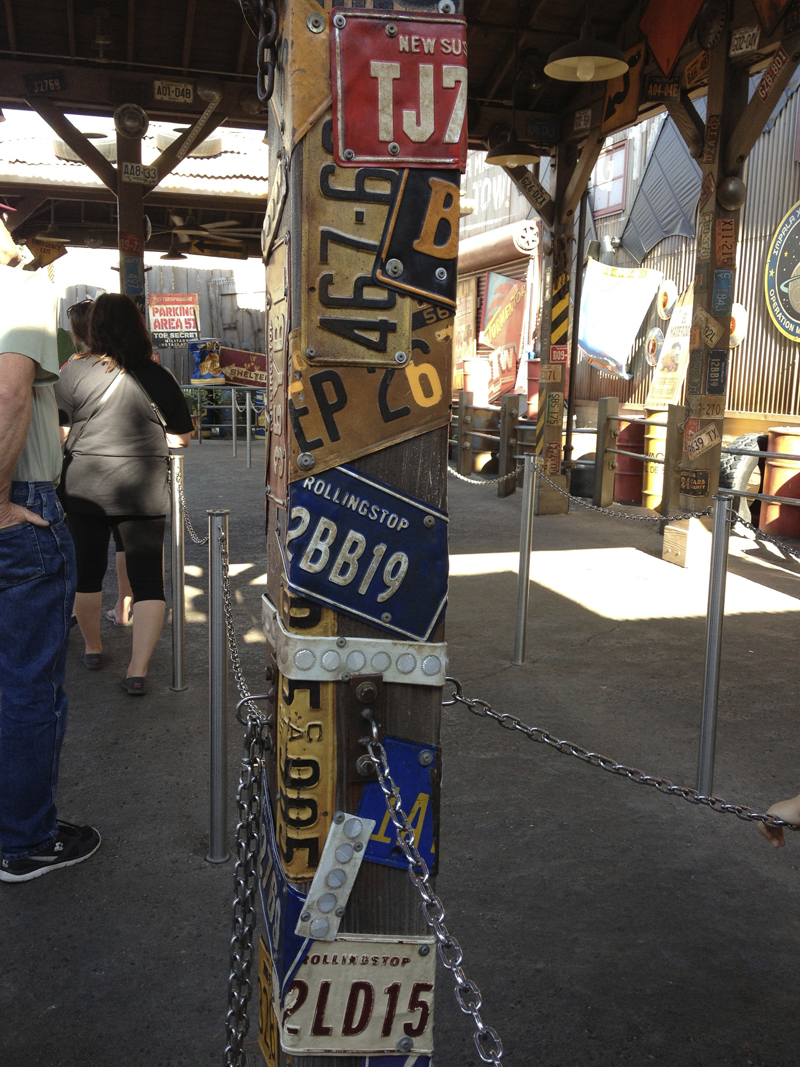 Sign 15: Route 66 
Lizzie's roadside souvenir and accessory shop, Radiator Springs Curios, sports some awesome route 66 signs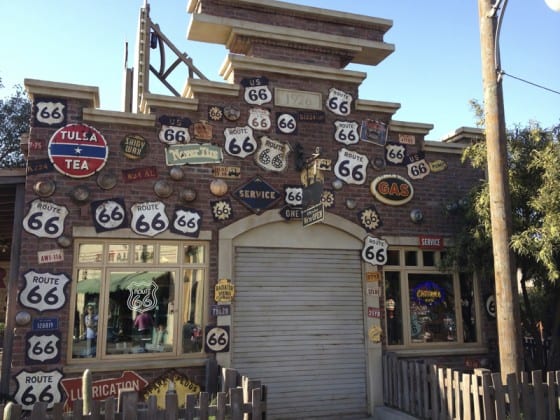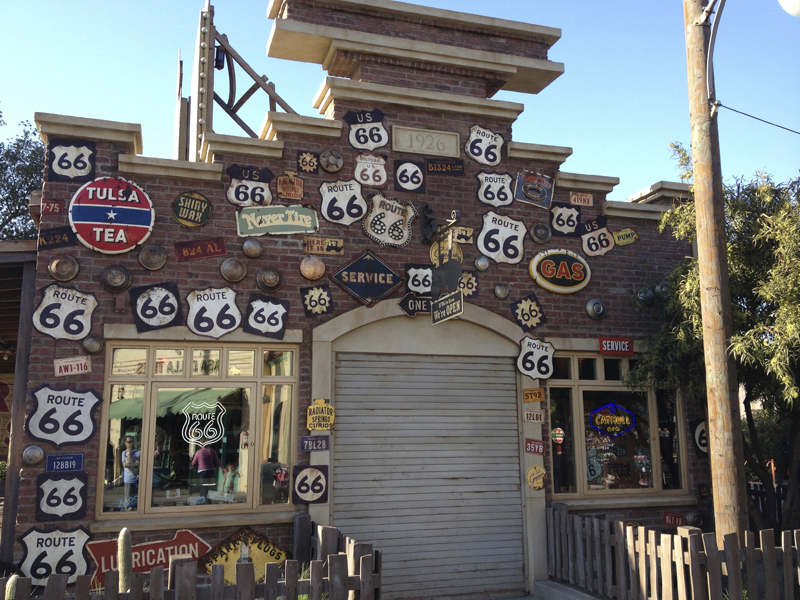 Sign 16: Hand Painted Signs
I thought this was a pretty cool retro sign on top of this building. I'm curious to know how they painted that and then antiqued it.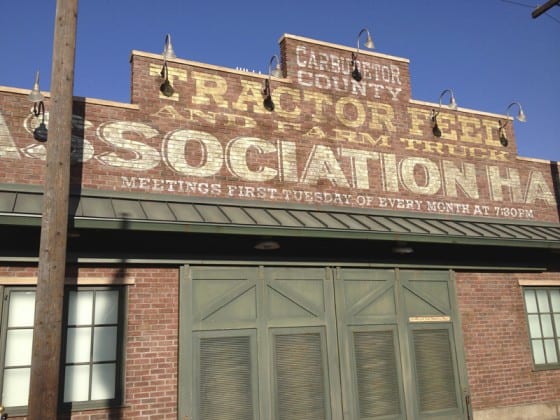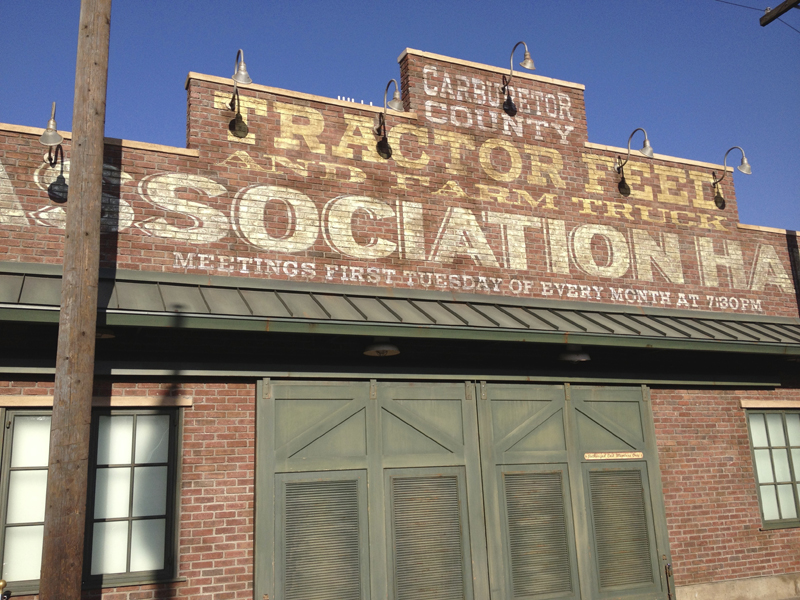 Sign 17: Carsland Traffic Signs
"Mind Your Speed … As You Go … Sheriff's Old … But He's … Not Slow"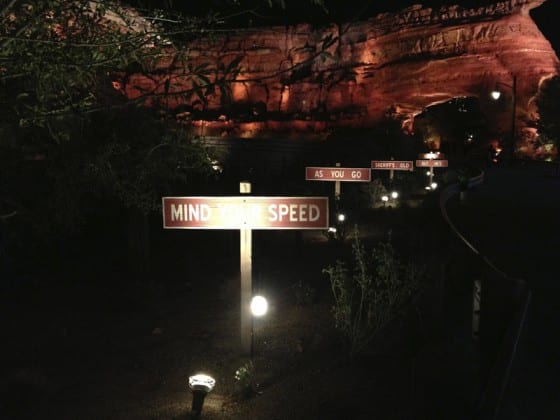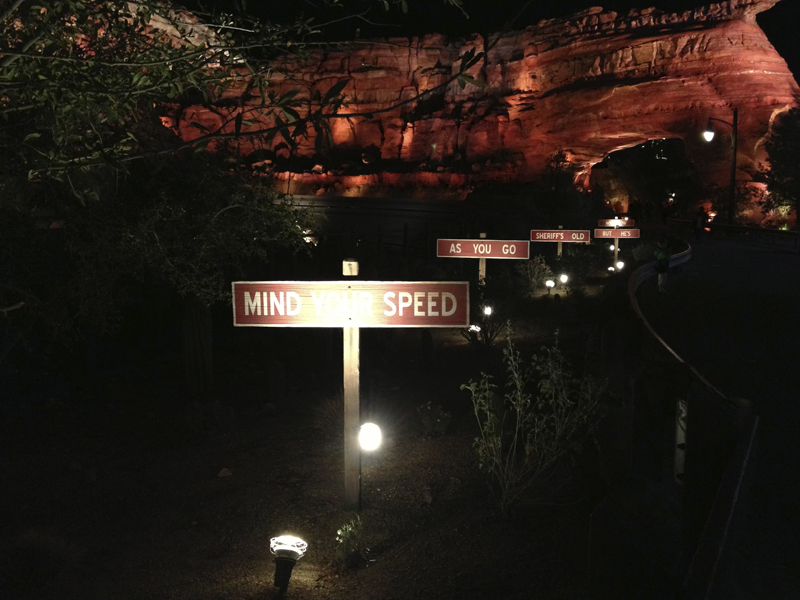 Sign 18: Luigi's Tires
Here's a nice customized vinyl banner on the back of Luigi's tires. The brand is Fettuccini Alfredo.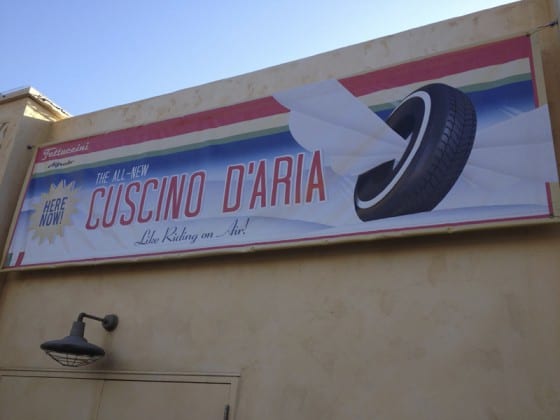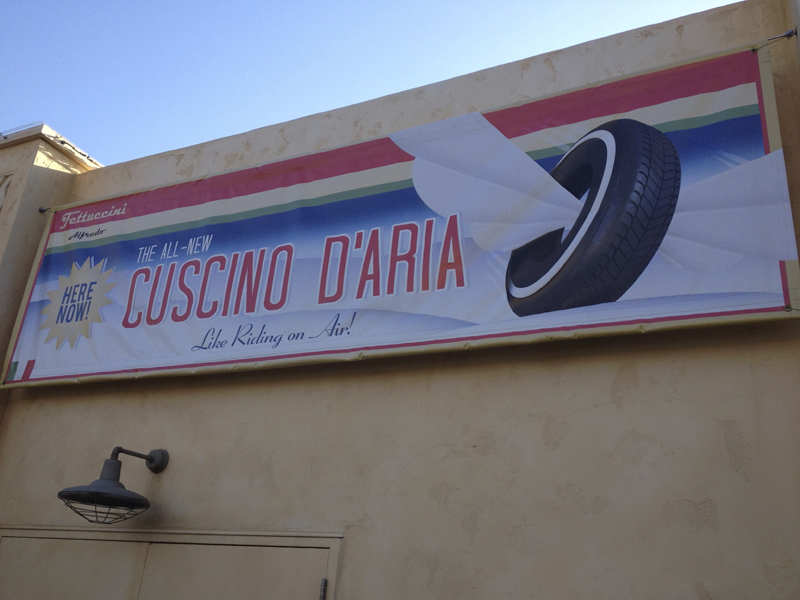 Sign 19: Neon
Flos V8 Cafe. Not a great picture, but I couldn't get anything better with my phone. Still, it was really neat to stand at the entrance to carsland at night and see how well they had reproduced the show. Do you think they plan this stuff out when they are first producing the movie?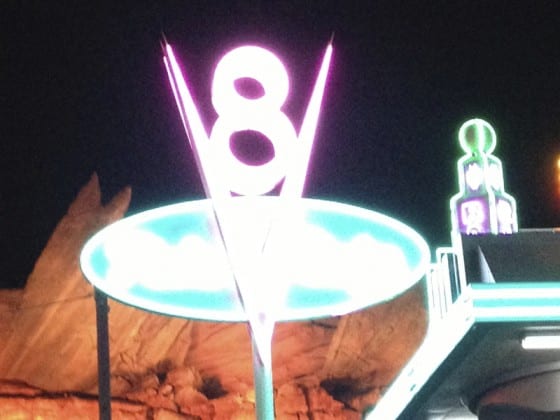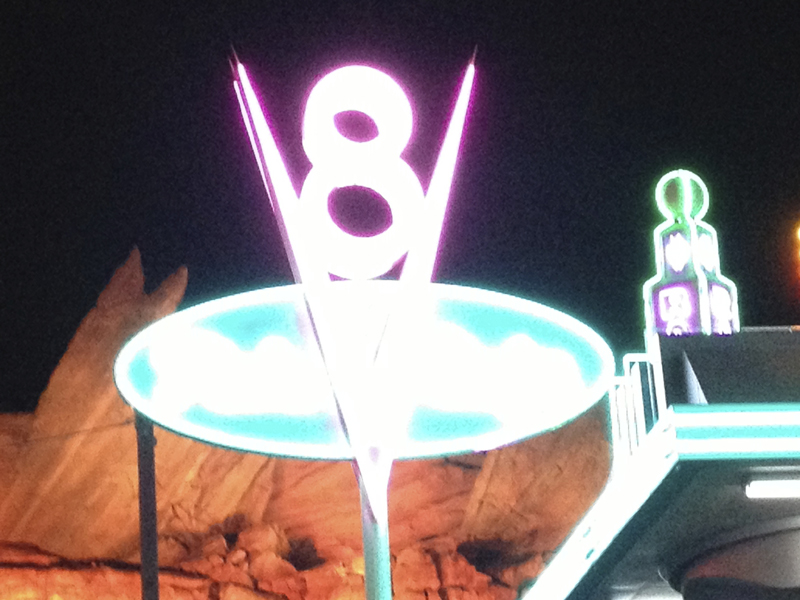 Sign 20: Glass Guilding
Time for lunch! If you haven't had a hand-dipped corn dog at Disneyland, it's time to go back. Glass guilding is very custom and costly. I'm very impressed that they would do this on a food cart. Again, Disneyland sparing no expense.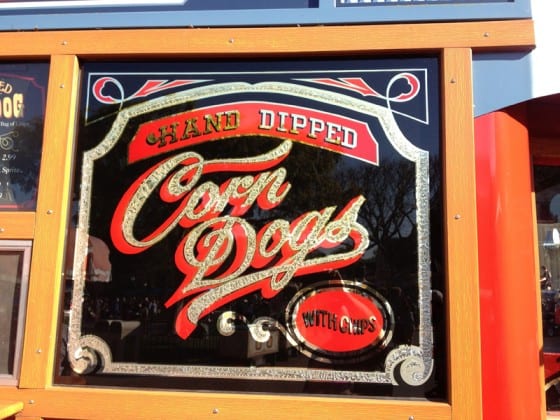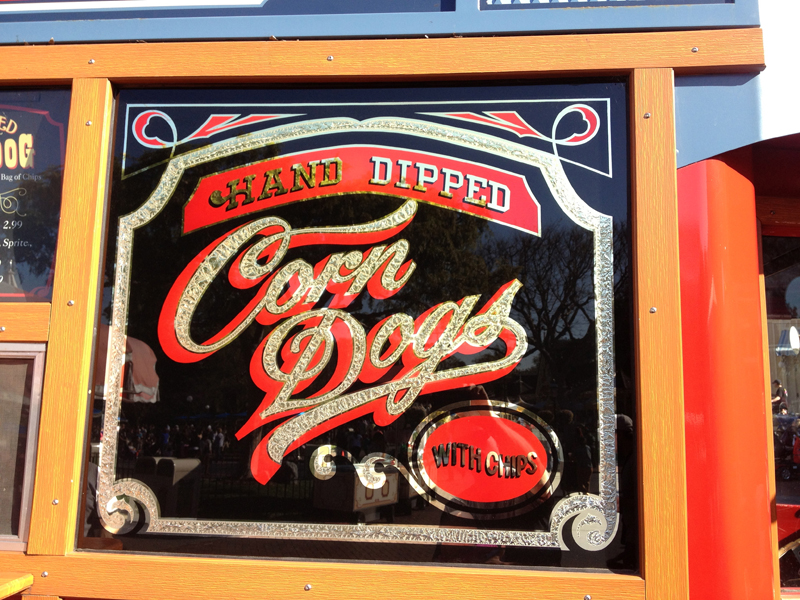 Sign 21: Tower of Terror
Okay, I only put this one in because it's arguably my favorite ride in Disneyland. And, you could recreate the sign using our aluminum or dibond.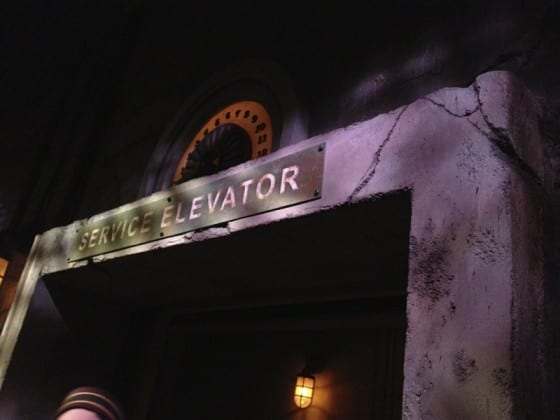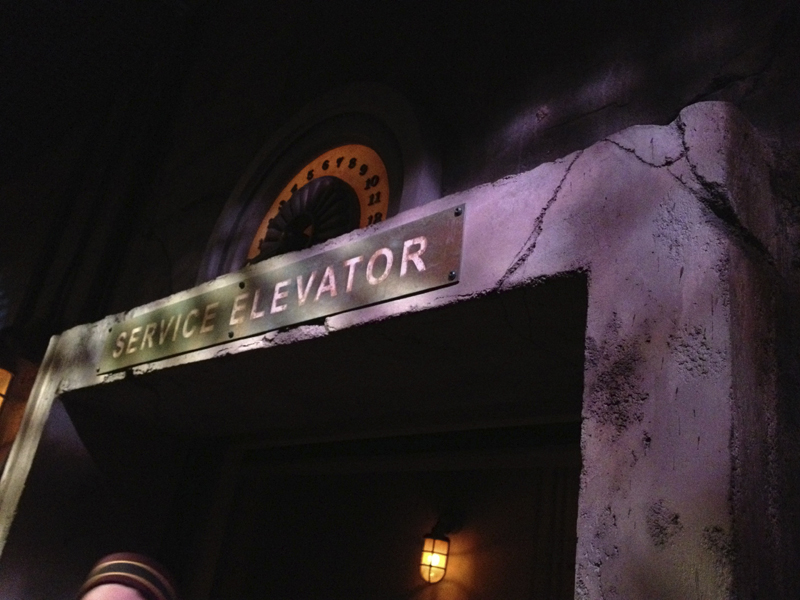 Sign 22: Coca Cola
Coca Cola is everywhere. They might as well have a nice billboard-sized sign out on the pier at Disneyland.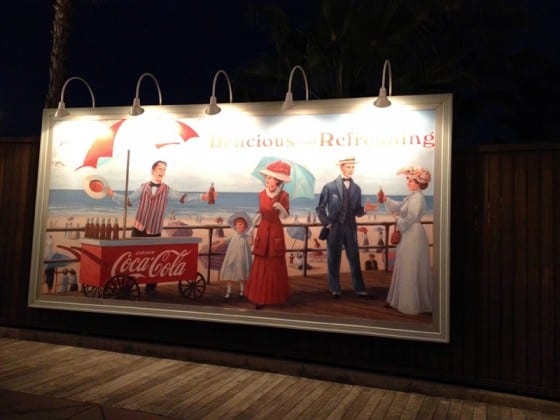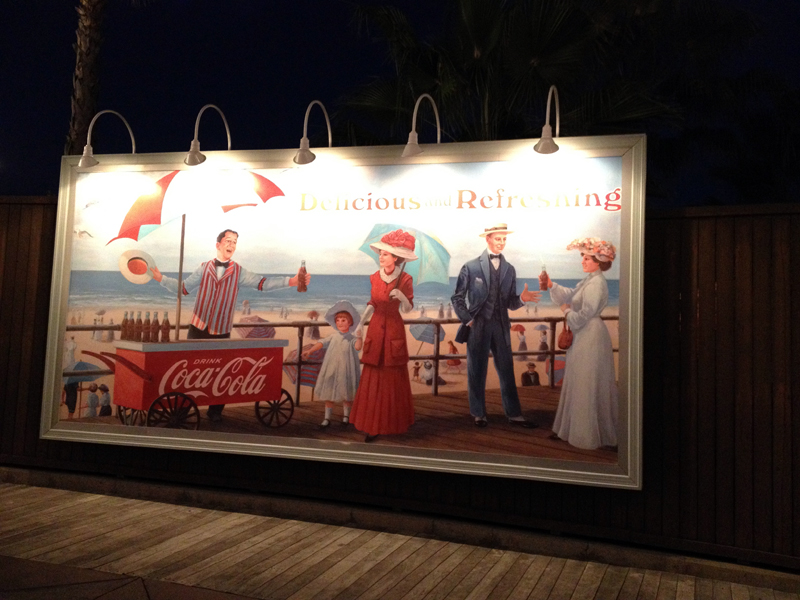 Sign 23: A Happy, Exhausted Family
After all the rides, princesses, lines, expensive food, and parades, it's finally time to come home. The last sign of Disneyland: a happy, exhausted family (the one in the stroller is already cashed out).