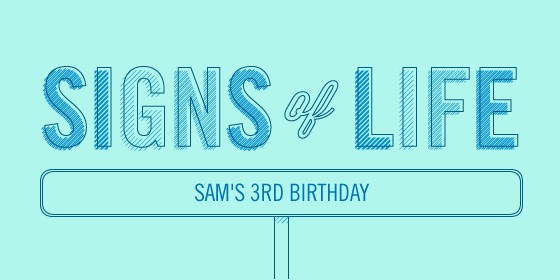 We know that signs serve many purposes: they provide direction, identify locations and announce events. It's easy to think that signage serves these purposes just for businesses or municipalities, but that's not always the case. Sometimes signage celebrates the milestones in our lives. Today's story is about Sam, who just turned three.
As part of our Signs.com family, Sam's dad Nelson is surrounded by signage every day at work. Nelson wanted to see if we could do something interesting and creative with signage to make Sam's birthday special.
The party theme was cars and trucks—Sam's favorite toys. We have some pretty cool materials in our production facility, so our designers got busy creating some fun, colorful signs and party decorations, using vinyl banner fabric, corrugated yard sign plastic, wall decals and magnets. Here's what we came up with:
We started with some fun party invitations. These are made from the same magnetic sheeting we use to create car magnets. Guests could put them on the fridge to remind them of Sam's upcoming party.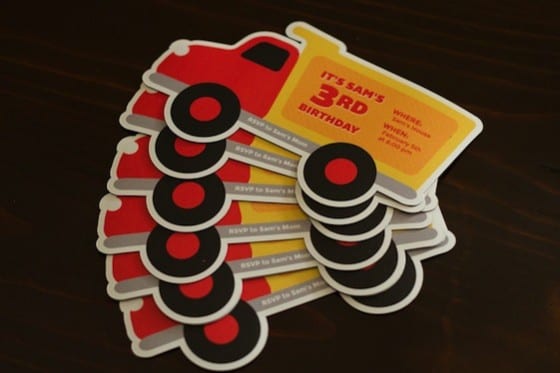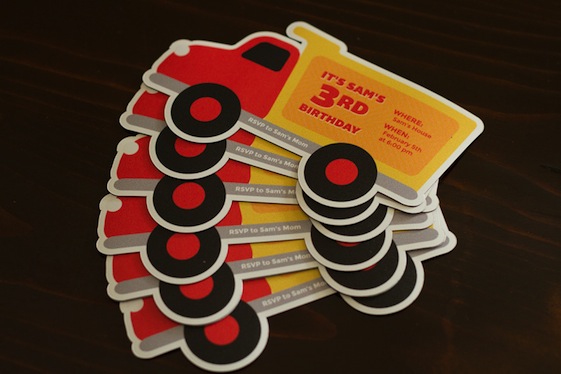 We wanted some directional signage to help guests find Sam's house on the day of the party. This is a basic yard sign, installed with an H-stake: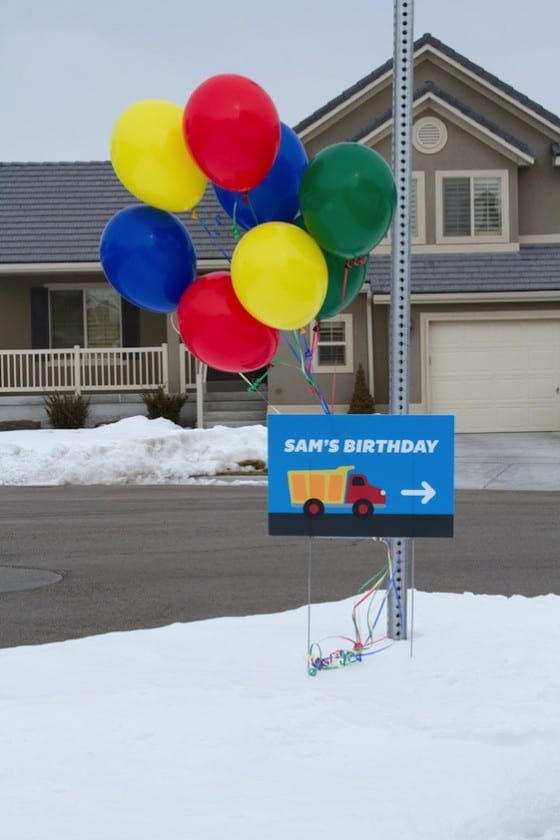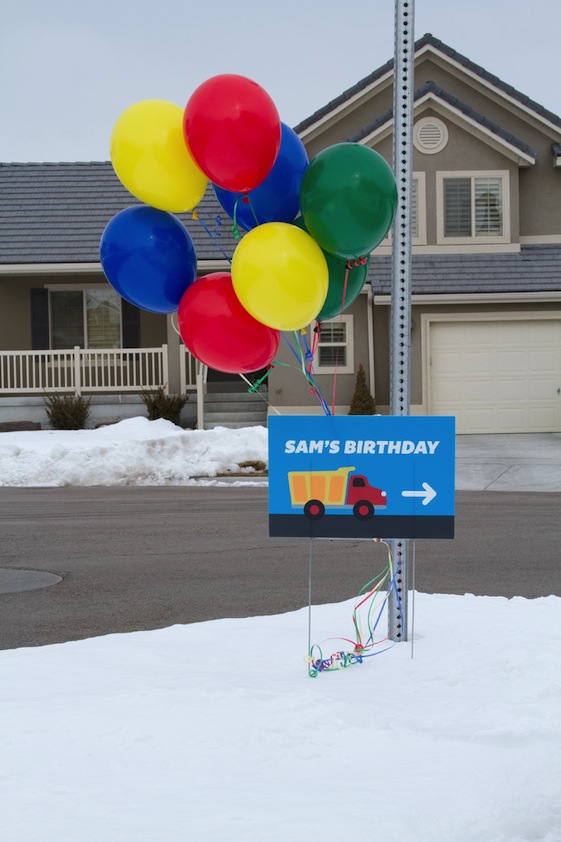 Then, a vinyl banner for the front of the house that identified the party location and announced Sam's special day: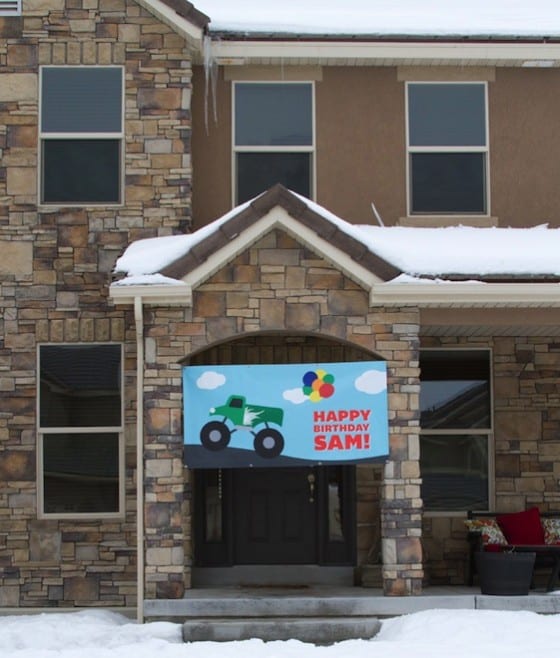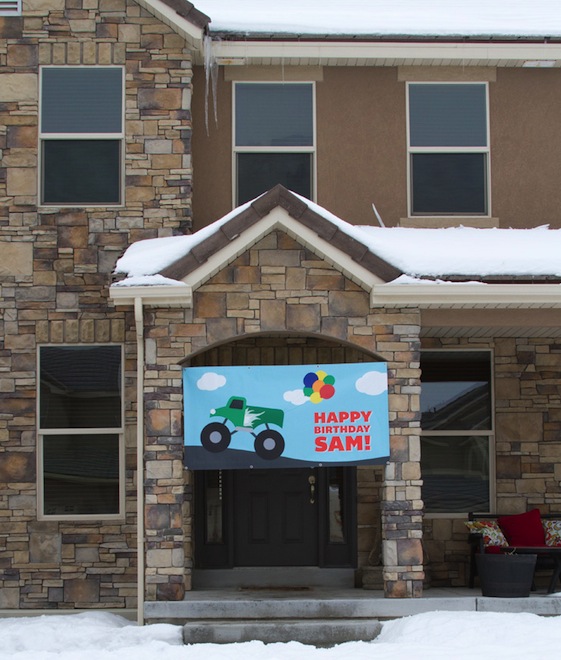 A fun "Welcome" sign for the front door matched the party theme. It's made from corrugated plastic (the same material we use in our yard signs), so it's durable and weather-proof.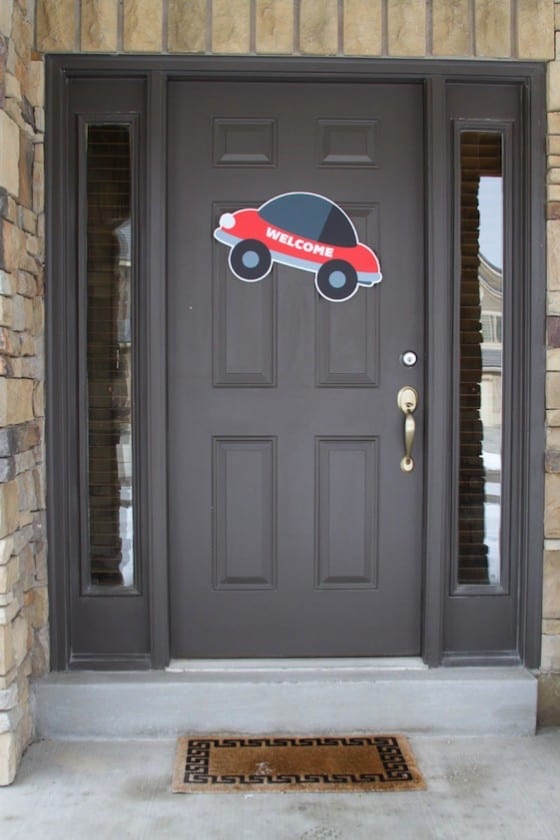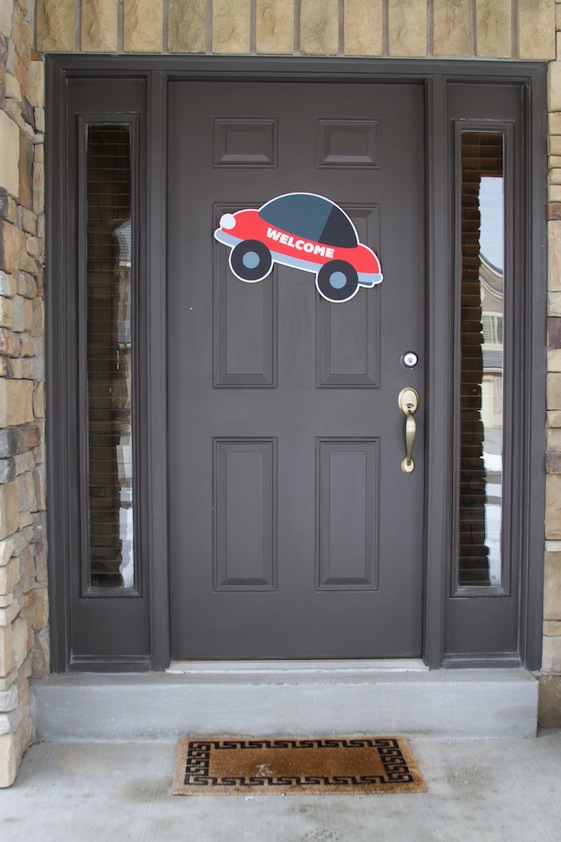 Once inside, guests were greeted with lots of cute, car-and-truck-themed decorations. Sam's mom shared her thoughts about the party decorations with us, "Within ten minutes of opening the packages from Signs.com, our house was completely decorated for the party.  I couldn't believe how many different products they were able to create to make our party perfect for our car-obsessed three year old."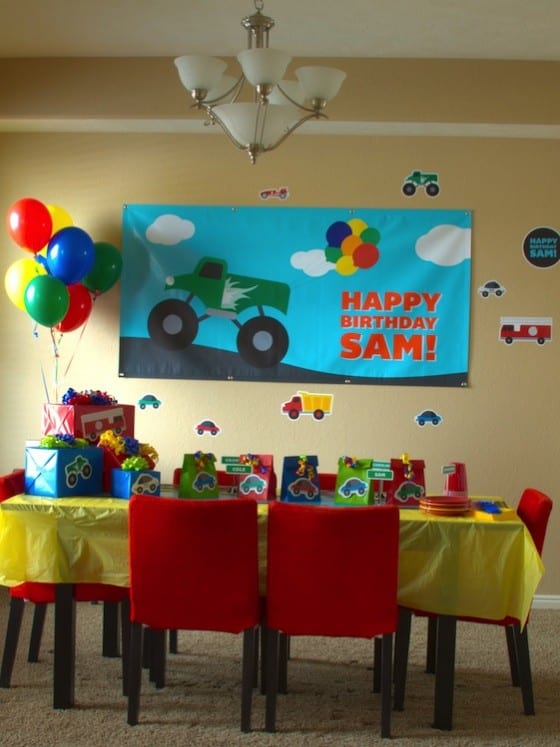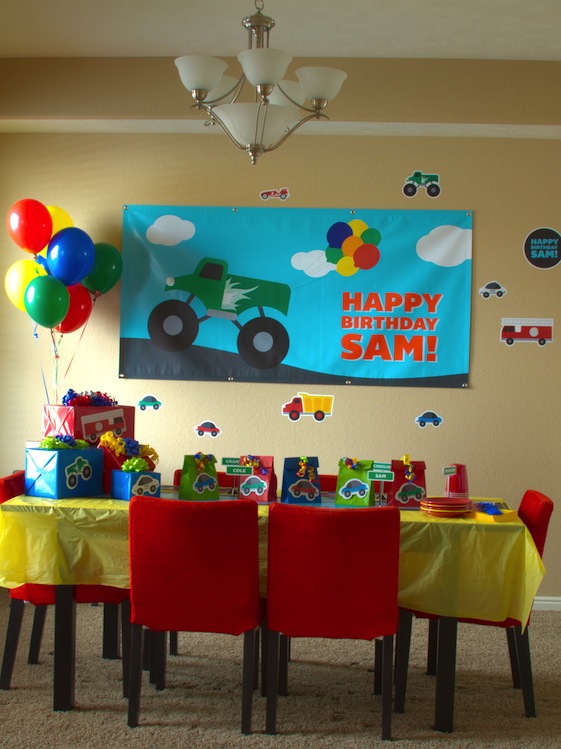 In addition to the wall decals that surround the banner, we made a table runner using vinyl banner fabric. "The table runner and placemats turned our boring wooden table into the perfect place to display Sam's car cake.  The vinyl was high quality, the colors were bright, and I was especially happy to know that no matter what the kids spilled on it, it would wipe right off!"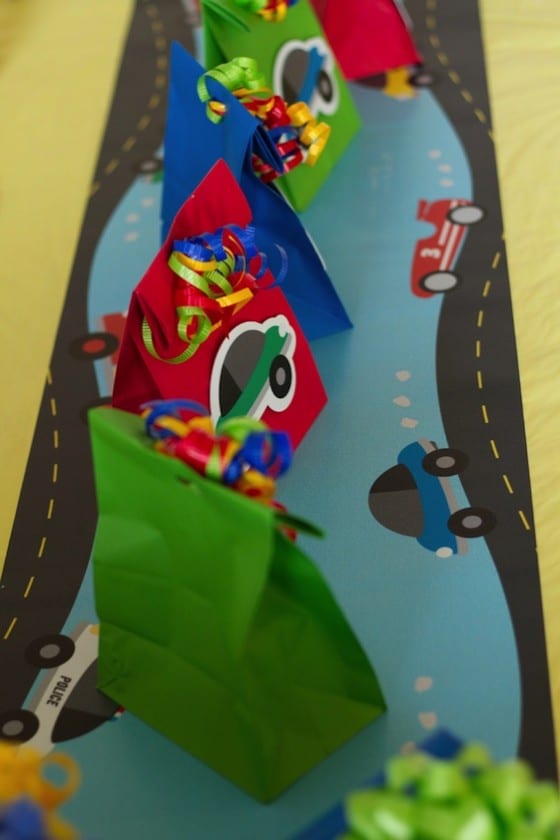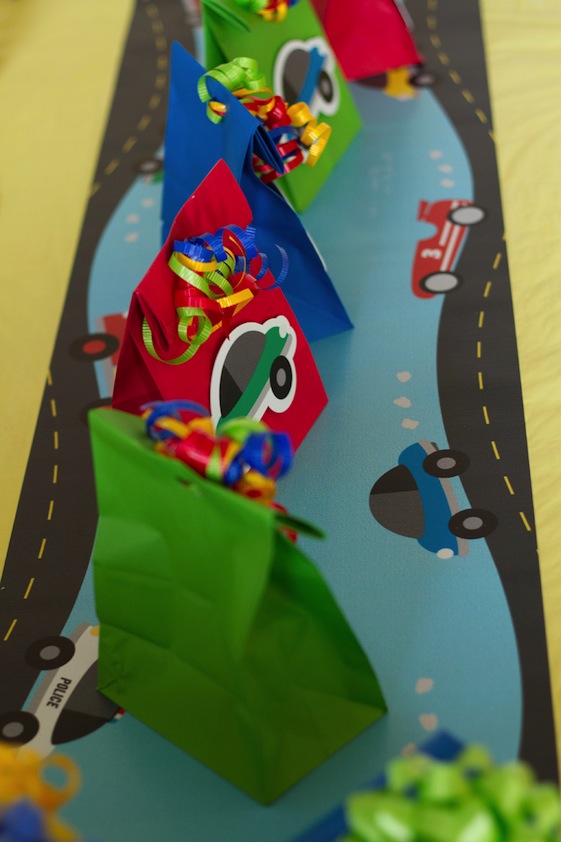 Matching "car" placemats were also contour-cut out of vinyl banner fabric. Place cards that look like street signs were created using foam-core. "Each of the cousins that came to the party was so excited to find his or her own road sign name tags.  They were such a cute detail.  I think it really made them feel special."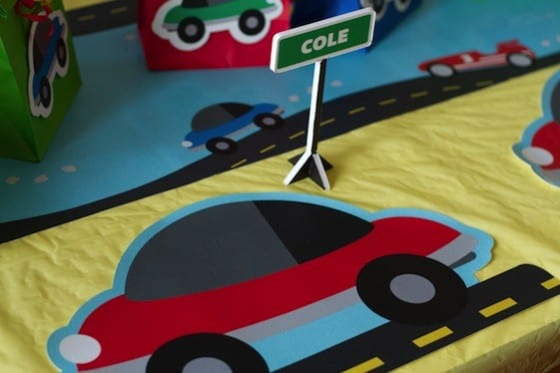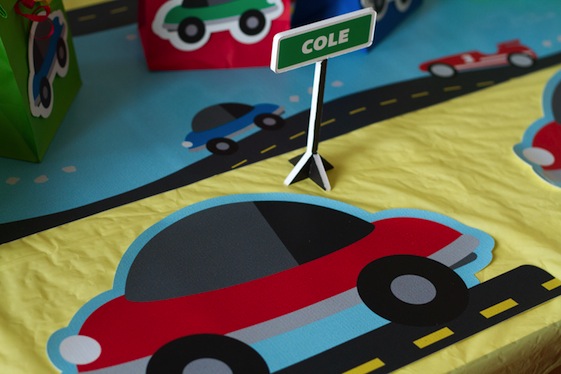 We jazzed up goodie bags for Sam's guests with contour-cut cars and trucks: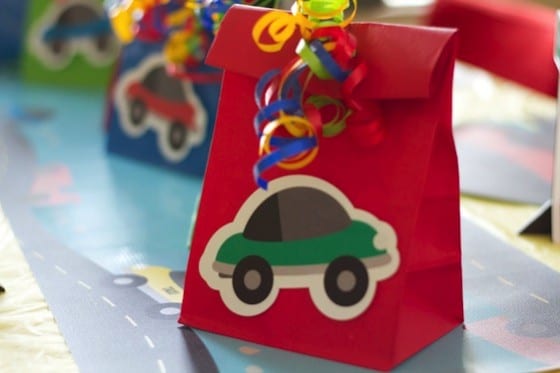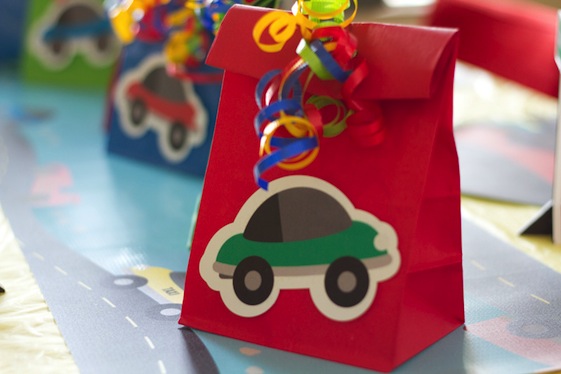 And we put some more cars and trucks on some of Sam's presents: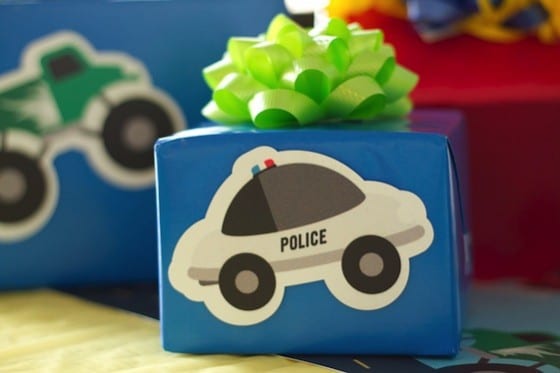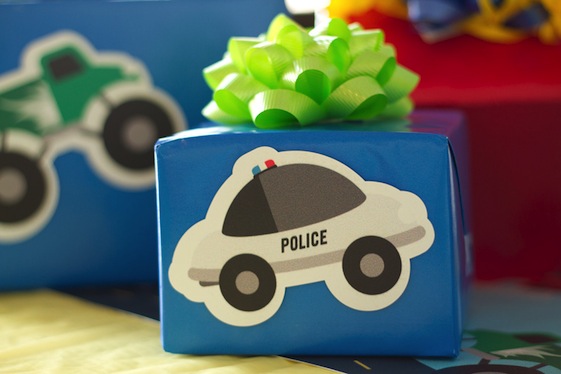 Finally, we wanted to make a birthday sign that would celebrate Sam's third birthday and also serve as a unique keepsake. We came up with this vinyl banner that features Sam's photo and a list of his favorite things. "One of my favorite parts of the party was the banner full of Sam's favorite things.  He has such a funny little personality it was fun to have a way to share that with our guests.  We've decided that birthday banners will be a new tradition for our family.  I hope his answers next year will be equally entertaining."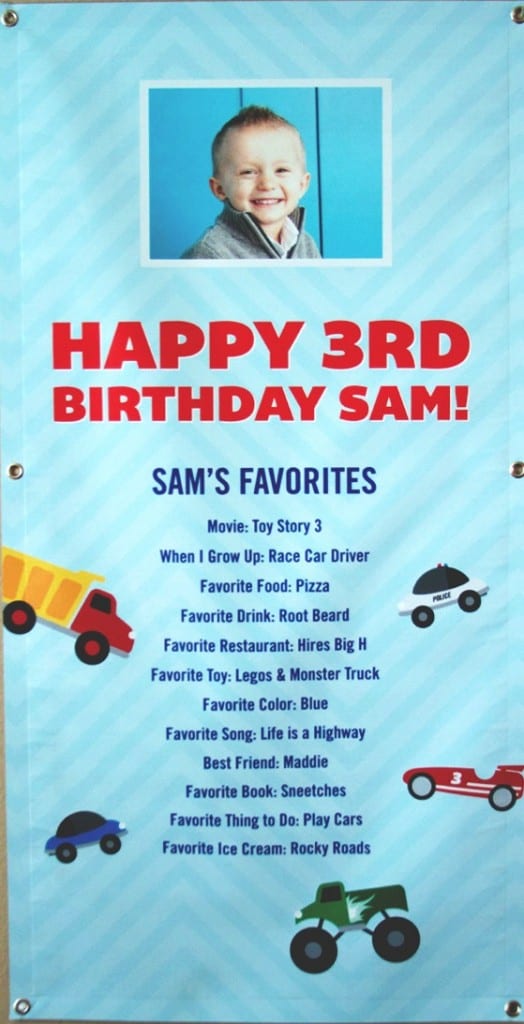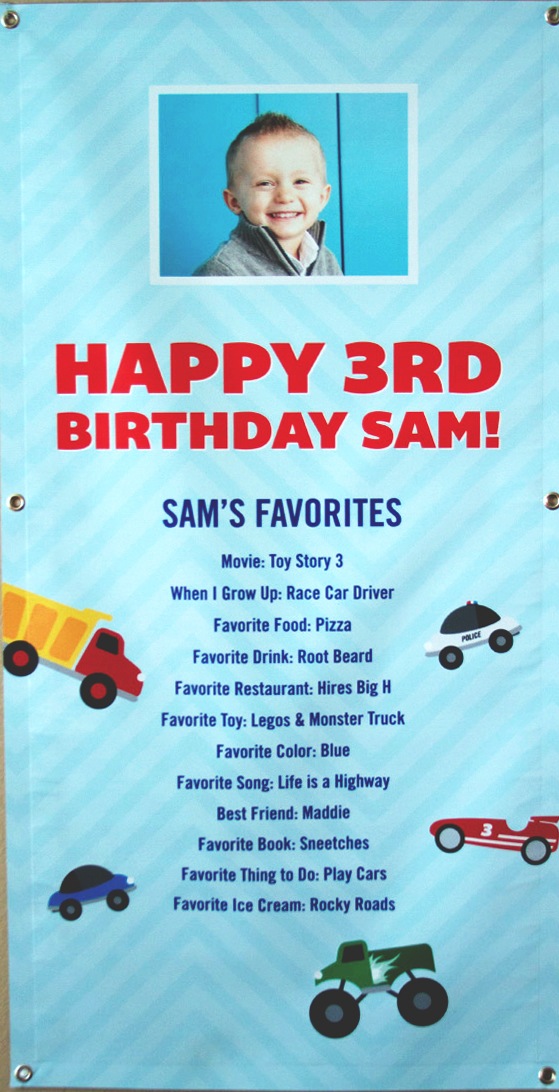 Party time! Sam was surrounded by family and friends and was a pretty excited kid: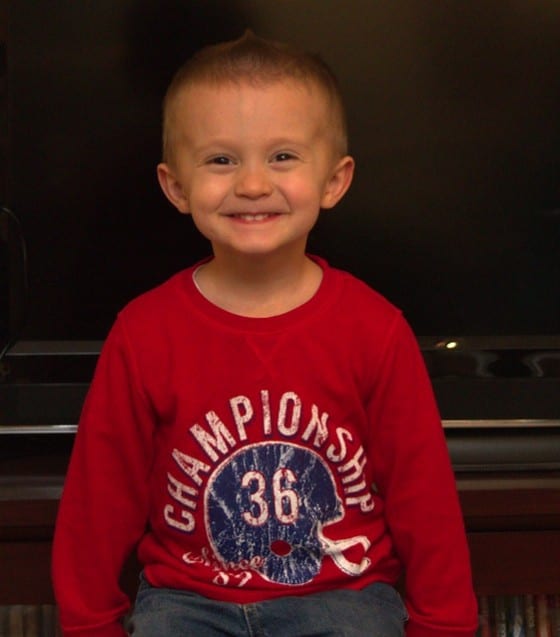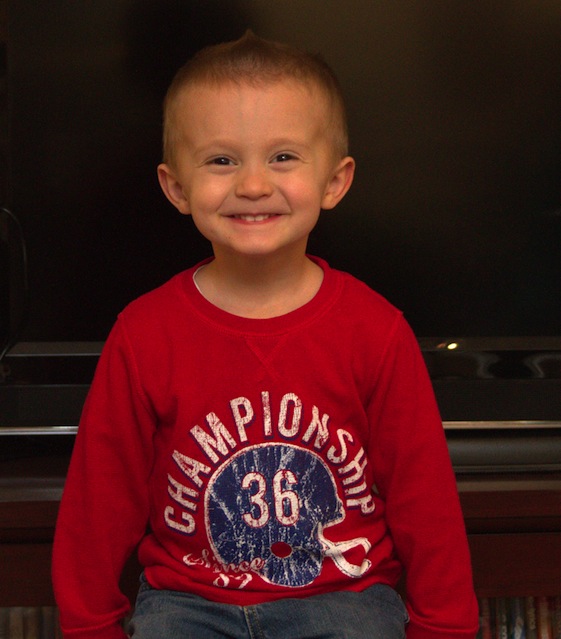 Sam's mom made an adorable cake to match his birthday decorations: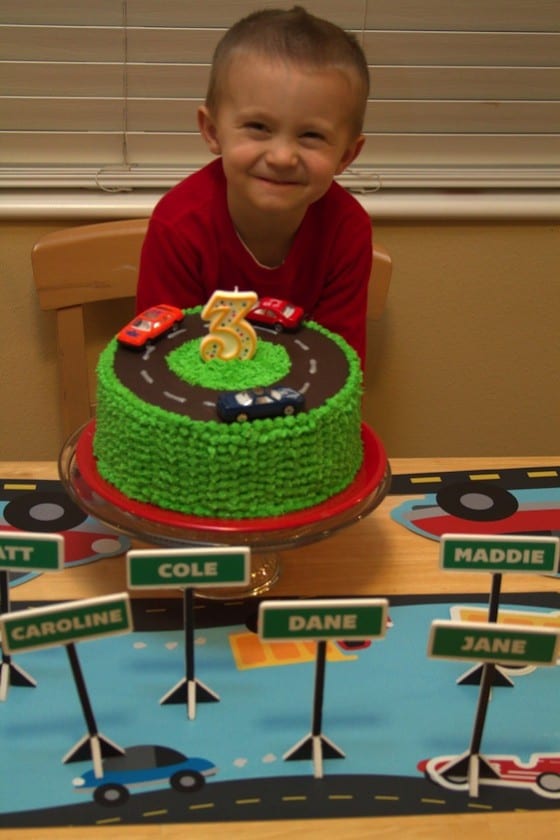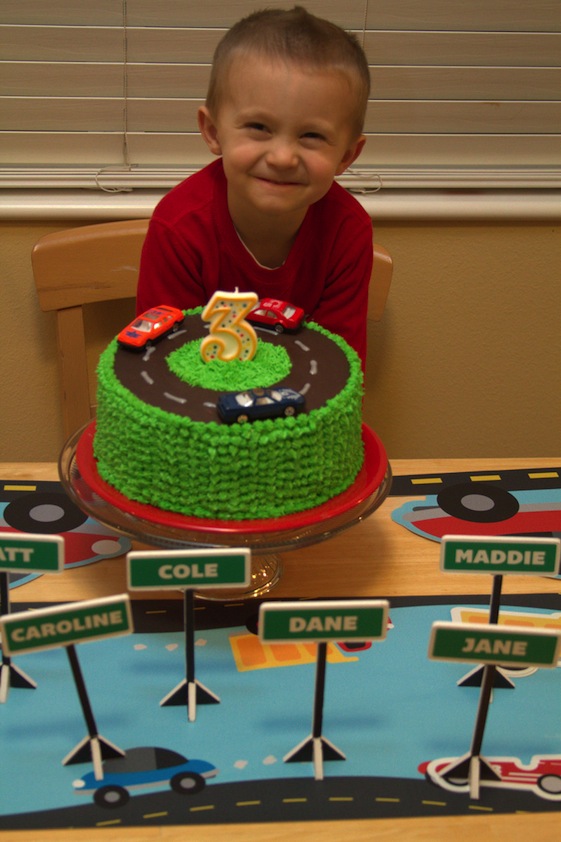 And of course, he had a blast opening all his birthday gifts!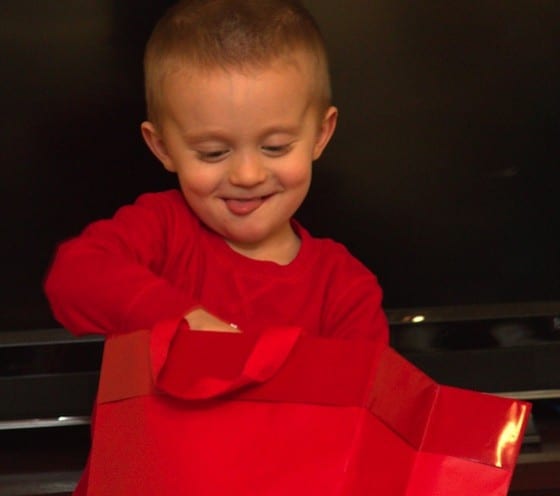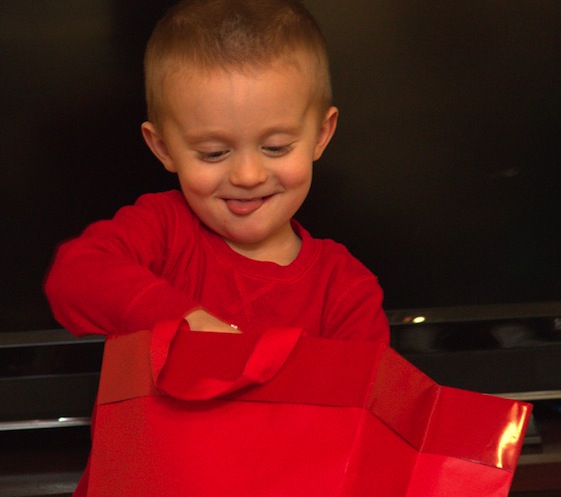 "Honestly, I was very impressed with everything that we ordered for the party.  Each product was so well made and the designs were absolutely darling.  And best of all, it made preparing for Sam's party so easy I could spend my time where it mattered most — playing with my birthday boy."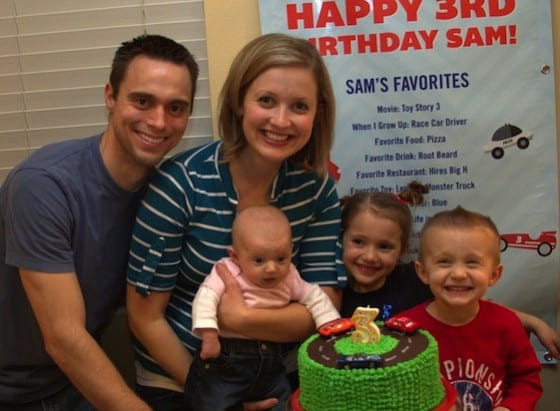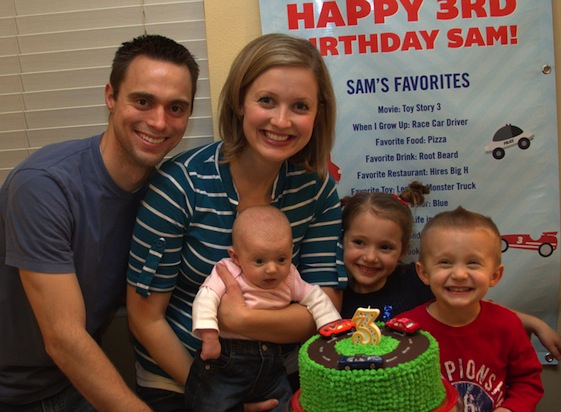 Happy birthday, Sam!