Custom posters are a fun and inexpensive way to decorate or personalize a room, promote a sale, inform about products or services, and much more. You might be a little nervous about hanging things on your walls though—and for good reason.
Whether you're in a rental, a dorm room, your own home, an office, or a business, you most likely want minimal damage to the wall or surface with maximum longevity and an easy, quick hanging process. You're in luck because we're about to outline some of the best ways to hang posters, as well as some helpful tips to ensure they stay put.
Poster Hanging Preparation
Before you hang a poster using any method, there are a few things to do to prepare.

Consider Your Surface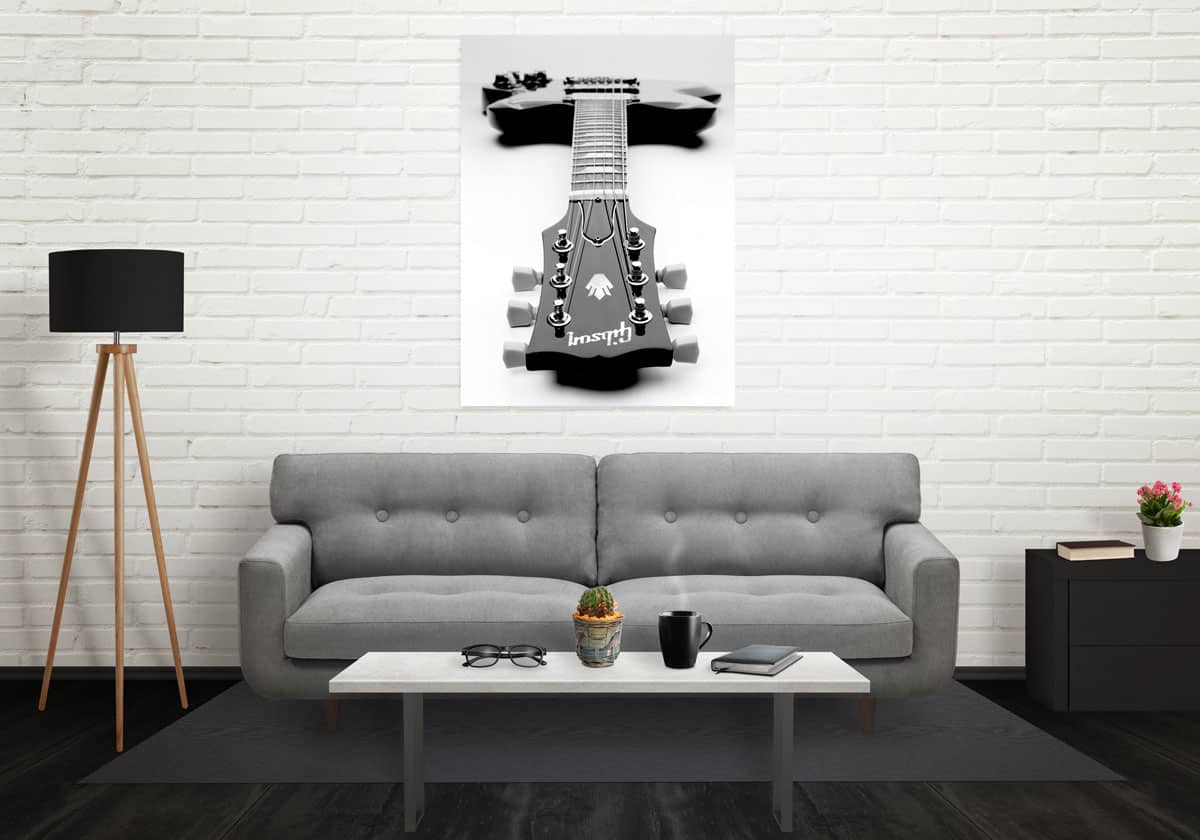 The wall or surface where you'd like to hang your poster could be lots of different textures, which could affect your hanging method of choice. Highly textured walls, such as brick, cinder block, stucco, plaster, or walls with a rough paint or texture can make the hanging process slightly more difficult, but still doable with a few tricks. Smooth walls are, of course, more ideal for adhesion when using tape, command strips, or anything of that nature.

The smooth versus textured walls consideration also will impact how to hang your poster in a way that doesn't damage the surface. This is particularly important if you're hanging the poster for a temporary period due to the content of the poster or because you're living in the location (think: dorm room) for only a short period. We've got some clever hacks for smooth or textured surfaces, so read on to find out what's best for your situation.

Wash Your Hands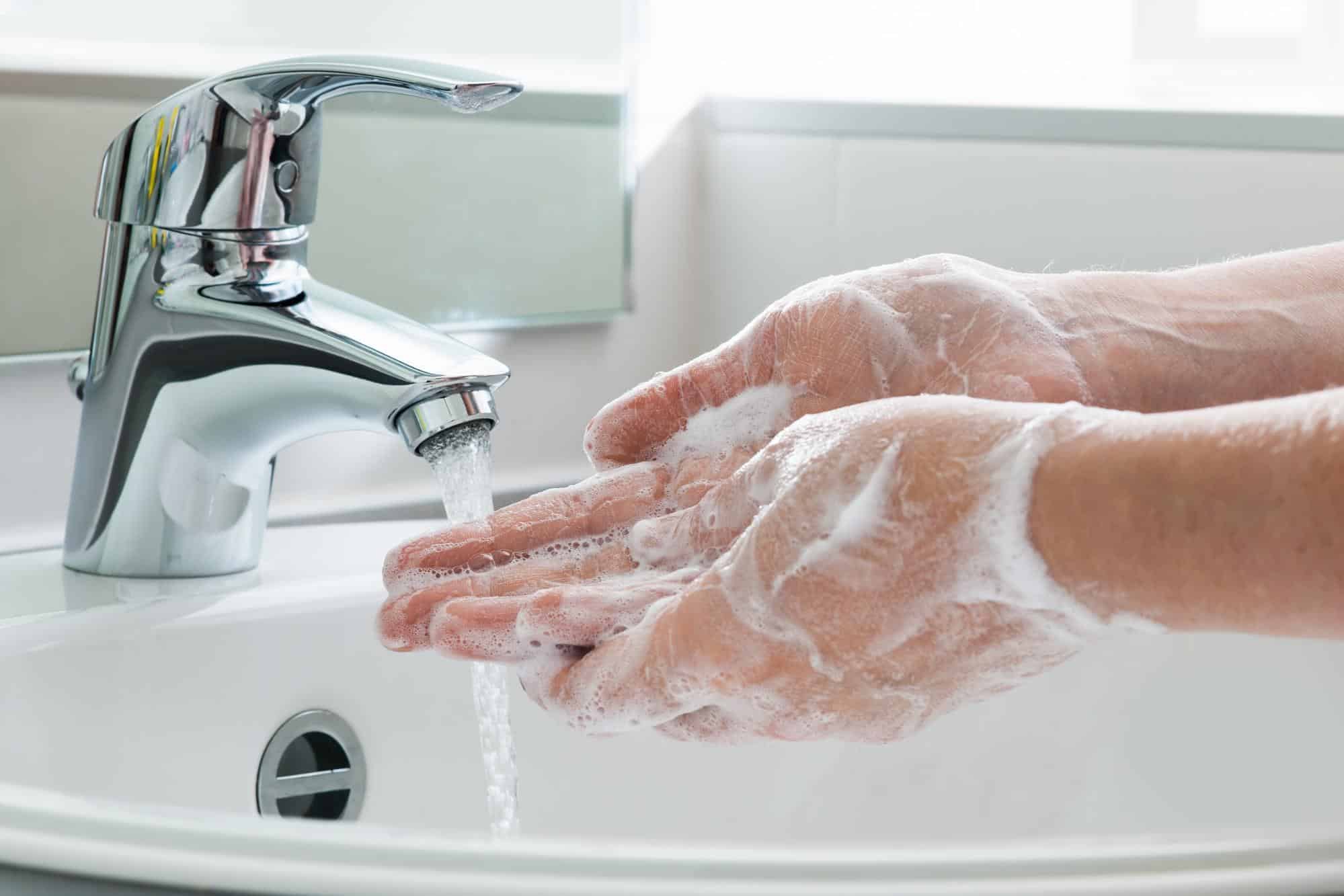 Your fingers and hands have normal oils found on the skin. Washing your hands helps to make sure you don't get smudges or fingerprints on your poster. Cardstock is a little more common for ad and event posters and fingerprints aren't as noticeable, but clean hands are especially important for glossy or photo quality posters.
Wash Your Hanging Surface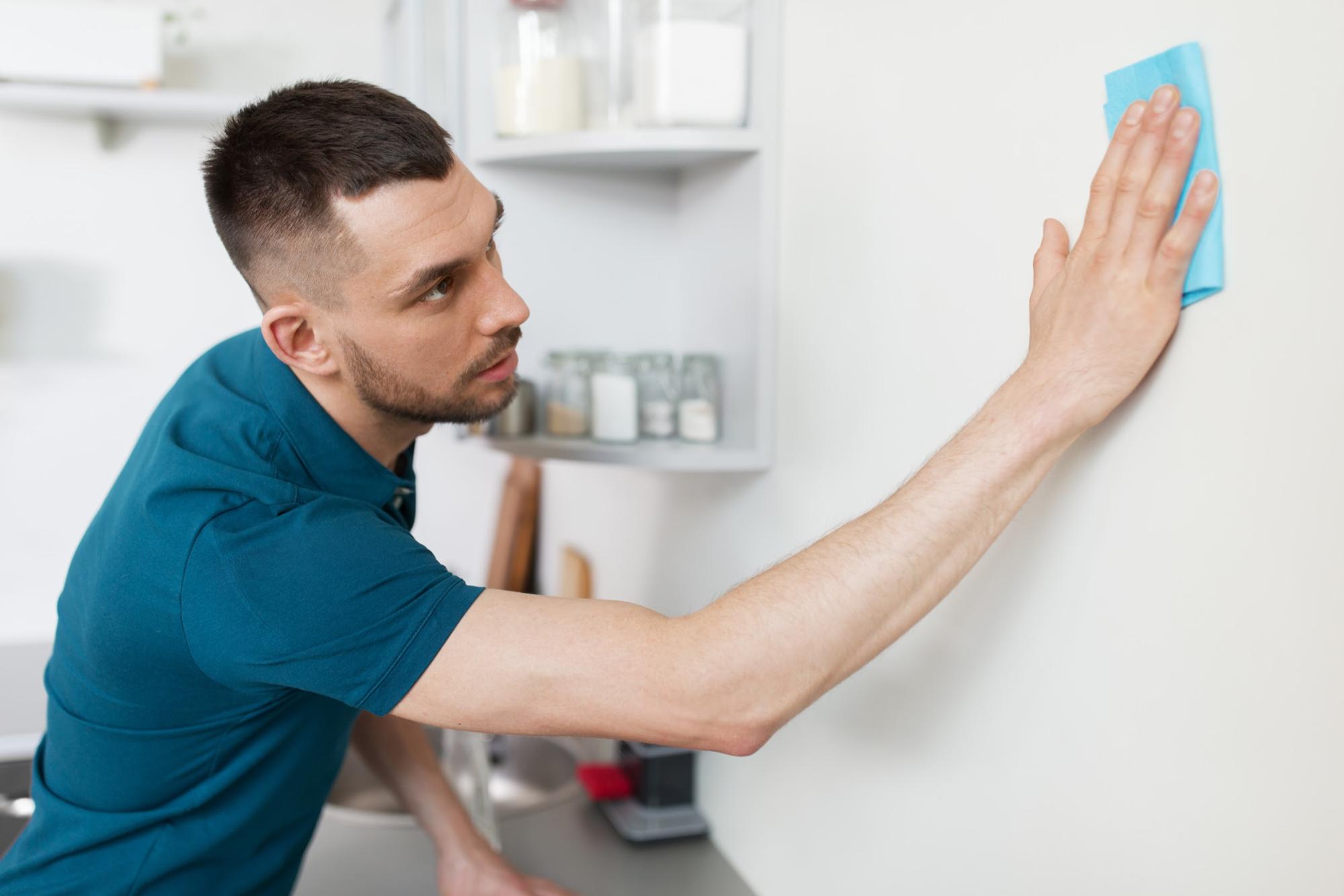 Regardless of how you choose to hang your poster, all that effort will be in vain unless you have good adhesion and a clean surface for your poster. Usually, warm water, a rag, and some vigorous wiping should do the job. Sometimes if your paint is older or has a little more grease or grime, using a mild detergent will do the trick to get things squeaky clean. Be sure to rinse and dry. Textured surfaces can hold dust and dirt a little more, so be sure to get in all the nooks and crannies and let it completely air dry before applying your poster. For cinder block and brick you can even use compressed air to blast out the dirt, then vacuum, wipe with a damp cloth, and air dry.

Flatten Your Poster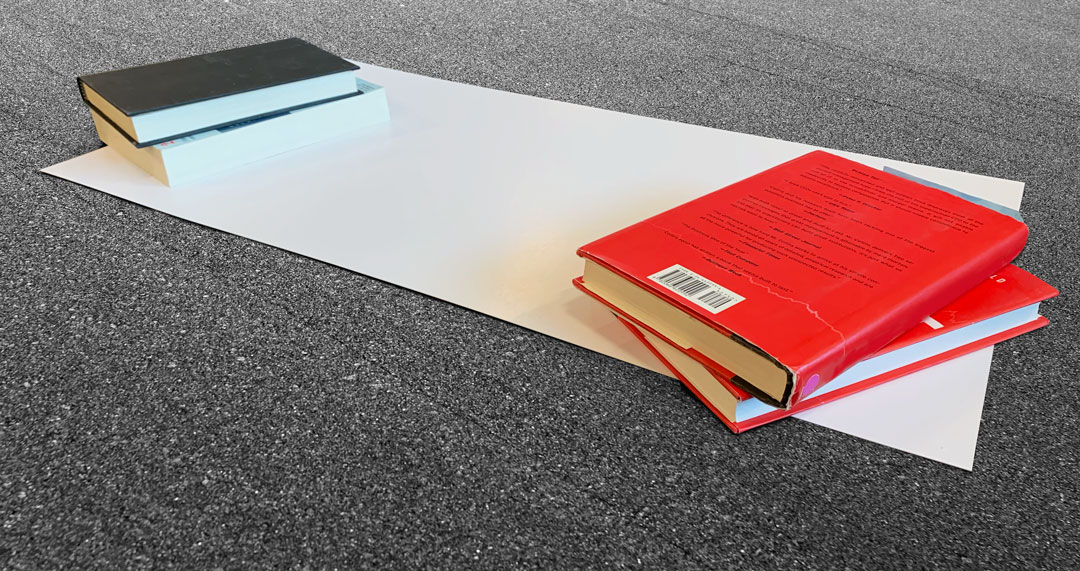 If you're not planning to frame your poster or if it has been rolled for shipping purposes (which is extremely common and how we ship them as well), you're going to have to flatten it out. You can do this by unrolling the poster and placing a weight, such as books, at each end or each corner. Let your poster "cure" or sit for a while to straighten out and keep from rolling. A thicker poster may need to cure longer (12 to 24 hours) than light or thin paper posters.

Quick, Easy Ways to Hang a Poster
While some incorrectly assume there are only a couple of ways to hang posters without damaging the poster itself or the wall or surface, there are actually a number of ways. We've outlined some of the most popular ways to hang a poster so you can hang with or without a frame, with or without nails, the best ways to hang large posters, and much more in the methods below. Read through these and pick the best one for your poster material, size and wall or surface.

Command Strips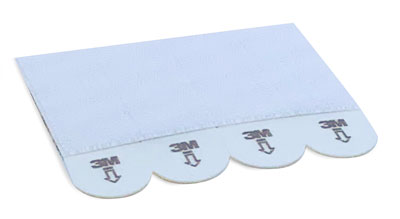 Command strips come in lots of shapes and sizes and are probably the most common way to hang a poster. Command strips can be ordered as an accessory with our custom posters or at any other hardware or big-box retailer type store. They are also easy to find on Amazon. The primary advantage of this method is that it usually doesn't damage your wall. When clean and prepared, command strips often work well for brick and textured walls, but be aware that sometimes, depending on your wall/paint situation, command strips can remove paint. If you're looking to reuse your poster, be sure to use a command strip that has a more removable feature. Strips with the "pull down to remove" tab work best. Sometimes removing command strips can leave the wall clean but damage the poster, but when used properly, command strips are a super quick and effective way to hang posters without damaging the hanging surface.

Sticky Tack / Removable Putty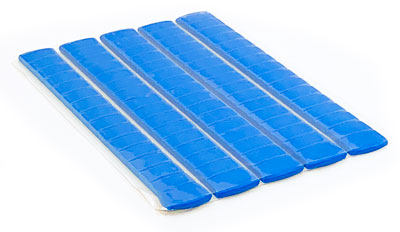 This is another alternative to hanging posters in a way that does very little to no damage to the surface where it is hung. Putty is inexpensive and can be found at most big-box stores and Amazon. Simply take a small bead of putty and warm it in your fingers until it is soft and pliable, stick it to your poster, then onto your clean wall. For an average size poster, one dot in each corner plus a few more in the middle should be fine. For larger posters, put extra dots of putty along the edges. Putty works well with walls where there is a lot of texture since it won't matter where the edges and grooves of the texture are. Putty works well if you're not sure about placement or if you only need the poster hung for a few hours. When using this method, make sure you don't have too much putty, as this can cause a visible bump in the poster. If your wall is a very matte finish putty can sometimes leave a spot similar to a grease mark. It might be a good idea to test the putty in an inconspicuous corner if you're unsure.

Poster Tape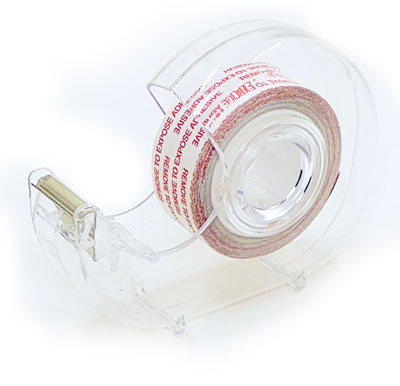 Yes, there is actually a tape specifically designed to hang your posters. Poster tape is less expensive than command strips and again it can be found at most stores or online. The tape is double-sided and has a medium adhesive to minimize wall damage and usually comes cleanly off the back of your poster. Simply attach strips (on the backside of the poster so the tape is not visible!) to the corners and/or middle of your poster and stick to your previously cleaned and dried wall. Poster tape doesn't work quite as well on highly textured surfaces.

Velcro Tabs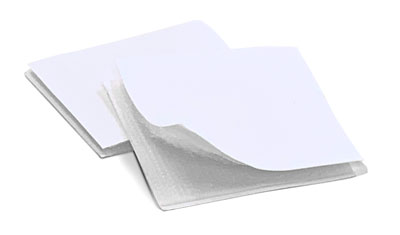 Velcro, sometimes called hook and loop, is a good option for larger or heavier posters (such as ones made from cardstock). Another peel and stick option that, depending on the brand and features, doesn't damage your walls. Because velcro tabs are meant for a little bit heavier duty items, they're not quite as flat as something like double-sided poster tape. You can find velcro tabs at most stores by the command strips, as well as online. We provide a set of 6 2" x 2" velcro tabs as an optional accessory with our custom posters.

Frames and Hangers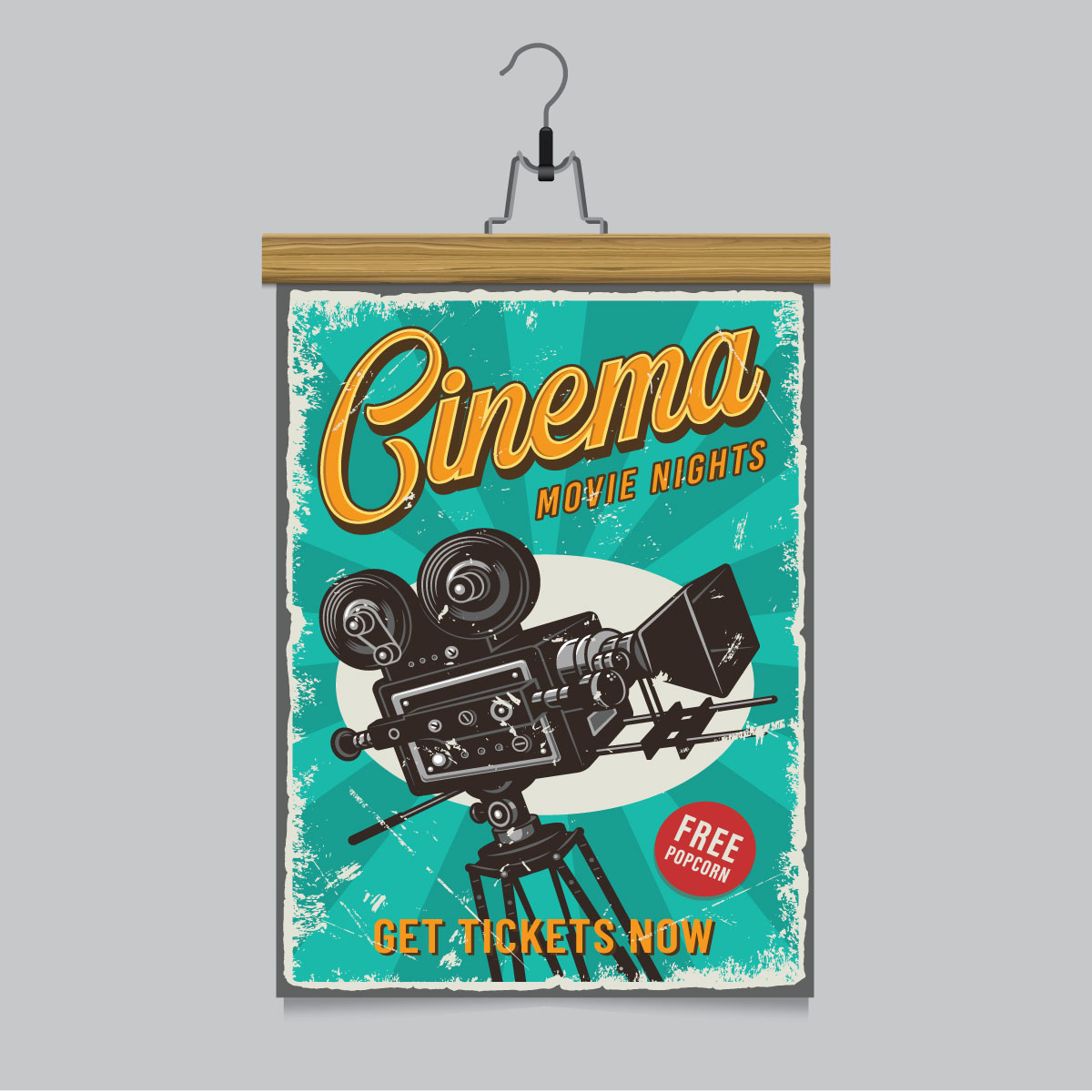 If you have a framed poster or plan on framing it or you're using a poster hanger, here are a few handy things to have on hand that will make the hanging process lots easier:
Tape Measure- Eyeballing is great, but sometimes you need to measure to make sure things are centered or in the correct placement.
Pencil- Making a tiny mark on your wall with a pencil will make it so much easier to know where to place your nail. Pencil washes off easily.
Level- A small level will ensure your poster isn't hung wonky.
Hammer/nails- If you're hanging a framed poster, using poster hangers or any other hammer and nail method—because using the bottom of your shoe to hammer in a nail is much harder.
Stud Finder- This handy tool eliminates guesswork so you're putting your nail in the stud the first time.
For a little more polished look and/or permanent hanging method, you can use inexpensive and lightweight poster frames and hangers found online, at big box and boutique stores, or wherever you purchased your poster. Most poster frames for standard size posters come with a glass or plexiglass component to protect your artwork and preserve your poster. Using command strips or velcro tabs, you can easily hang a framed poster, just be sure you have the right amount of adhesion for the weight of your frame. Of course, you can also hang a framed poster the old fashioned way—using a nail and hammer—more on this in just a moment.
Poster hangers are wood or plastic clips that go on the top and sometimes the bottom of your poster. Poster hangers are magnetized or glued to sandwich the poster in between. Typically a nail is used to hang these as shown in the example above. Poster hangers give you a cost-effective, attractive solution if you don't want a bare poster.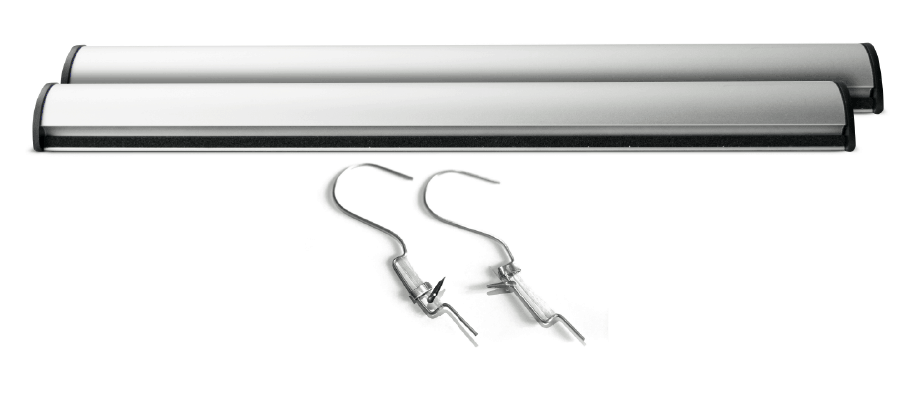 One additional option is to use poster snaps which are similar to poster hangers but come pre-assembled with end caps and hooks. This method allows you to hang your poster from the ceiling or any overhead fixture with fishing line or other monofilament string. Poster snaps can be ordered with our posters as an accessory.

Nails and Hooks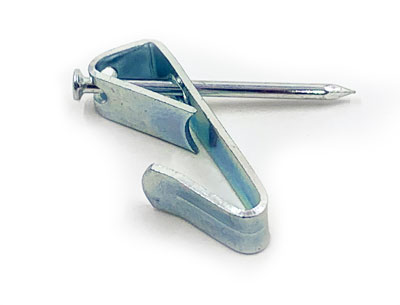 Sometimes, especially when using a heavy frame, you'll need to use a nail. Screws will work as well, but nails typically have a smaller diameter and thus leave less damage to the walls and are more compatible with most hanging options on the backside of frames. Drywall can tear with a plain nail unless the nail is hammered into the stud. A simple magnetic stud finder or the knock test can help you locate studs, which are typically 16 or 24 inches apart in most homes or rooms. If you need to hang something in a spot with no stud, try a nail/hook combo or a monkey hook to make sure your frame doesn't fall.

Hacks for Hanging Posters
In addition to the standard, or most common, ways of hanging posters there are a lot of tips and tricks floating around the internet. Since posters are often used in dorm rooms, rentals, and other temporary locations, there are a few worth mentioning.
In this hack, paper clips are taped to the wall using masking tape, then small magnets are used, with the poster sandwiched in between and held in place. If you're using thumbtacks or pins and you're ready to move your poster, try this hack, using toothpaste to fill those tiny holes. Get creative, and DIY your own poster hangers.

Final Poster Hanging Tips
Here are a few final tips to make hanging your poster that much easier.
We have to say it again: make sure your poster is flat, using the method we mentioned above or roll it the opposite way.
Group your poster with other artwork for a sophisticated gallery wall look and as a bonus – less measuring.
Change out your posters regularly to transform your space. You can store them in a cardboard tube to protect them while they are not hung or you are in between temporary locations.
Use a heat gun or blow dryer when removal becomes difficult. Often a little bit of heat can loosen adhesive just enough to help you remove your poster without damaging it or the wall.
The best part about posters is that, for the most part, they're a budget-friendly way to dress up your room, home, office or business. Make a statement in your space and then change it out in a few months for something fresh. Need a custom poster? We can help with that. Our posters are printed on a thicker cardstock than traditional posters. This ensures your poster lasts longer, but still maintains excellent print quality. Signs.com has free design services to help you create exactly what you want. Click here to get started.