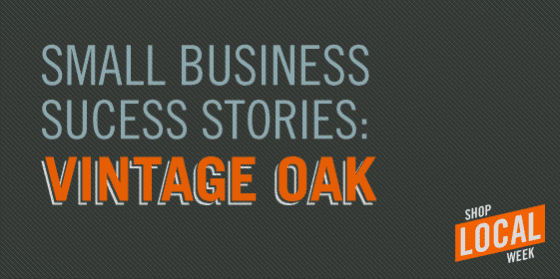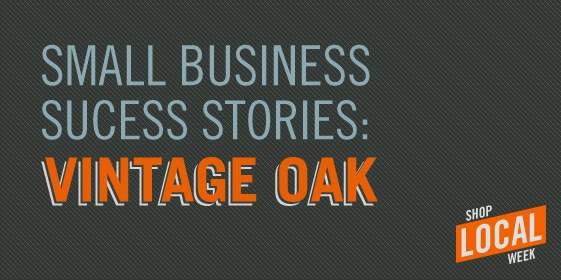 Founded in 1977, Vintage Oak is a great place for Salt Lake City residents to find quality traditional, mission-style and rustic wood furniture, along with a great selection of leather sofas, love seats, sectionals and chairs. And the best part? Much of the inventory at Vintage Oak is crafted locally in Utah. President and CEO, Jim Blanda, met with me to share his success story and to talk about buying and selling locally.
Loyal Employees… and Customers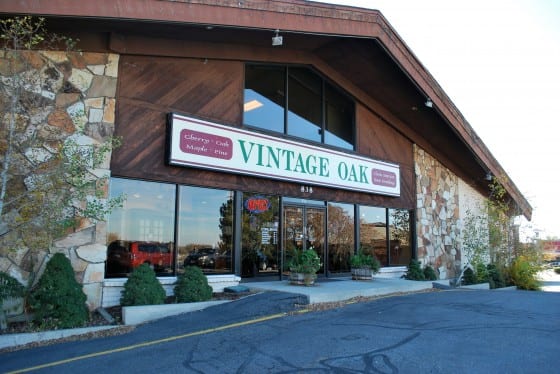 Vintage Oak is truly a small business; the company has only 10 employees. But the  staff is fiercely loyal— most have been at the store for more than 10 years, and the sales staff have all worked for Vintage Oak for more than 20 years. How does Mr. Blanda keep high-quality employees? He said, "We treat our employees like family, and we're different in that our pay is more stable. Instead of paying commission only, we offer a regular wage and an additional small commission." With such a stable workforce, customers are able to form relationships with sales staff.
Vintage Oak's customers are loyal, too; repeat business and word-of-mouth are the mainstays of the business.
Low-Pressure Sales Technique

Another feature that customers enjoy at Vintage Oak is the low-pressure customer service. Jim says, "Customers will find that while our staff is always ready and willing to help, we don't hound them or shadow them around the store. The fact that our sales people aren't paid by commission only means that they don't have to be aggressive in order to make a living. As a result, the overall atmosphere and shopping experience is that much better for the customer."
Locally Crafted Furniture

About 60% of the furniture sold at Vintage Oak is made in Utah by local craftsmen. From the beginning, the store has focused on buying inventory locally. Mr. Blanda formed relationships with local furniture makers early on and has maintained those relationships carefully and feels that it's important to buy locally as much as possible.
"The notion of Buy Local is compounded when you're buying local products from a local merchant. There are very few locally-owned furniture businesses in Utah; most of them have been either sold or come in from out of state. So most of the dollars that people spend on furniture leaves the state immediately. I like the fact that, when my customers buy furniture that we've purchased from local craftsmen, more of that money stays here in the community."
Buy Local Marketing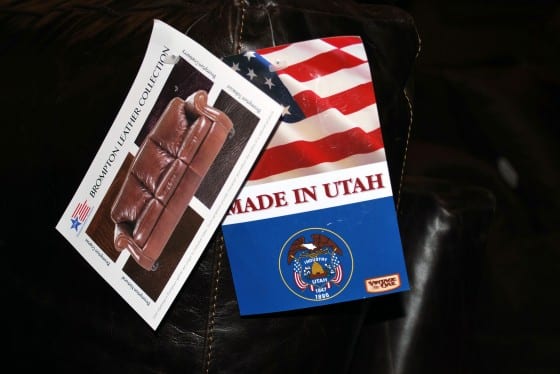 Vintage Oak is registered with Buy Local First Utah, a non-profit organization that supports local businesses and helps companies promote awareness for the importance of buying locally. In addition to the sign on the front door, the store features tags on all locally-crafted furniture.
Mr. Blanda told me, "I think there's a lot of people in the state that want to support local  products so we just try to point out which items are actually made here. Salespeople mention it to customers. That's one of the main things that differentiate us from other stores here.  We want to make people aware of that."
Secrets to Success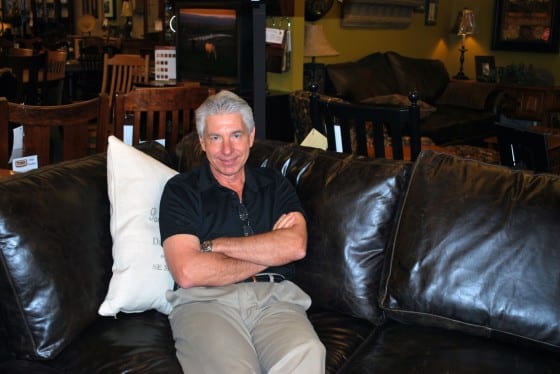 When asked about the secret to his success, Mr. Blanda said, "The best way to stay in business is to keep your expenses low." While the recession has been tough on the furniture business over the last five years, Vintage Oak is still going strong.
I asked him what advice he would give to new business owners. He said, "It's easy to over-extend yourself. Before we moved into this building, we had three locations and a remote warehouse. But we found it difficult to staff the locations properly and offer enough inventory at each. We decided that people would drive farther in order to find quality, local furniture, so we consolidated into this 35,000 square foot store."
The move was a good one. People travel from all over the Salt Lake Valley (and even from out of state) in order to shop for the quality furniture found at Vintage Oak.