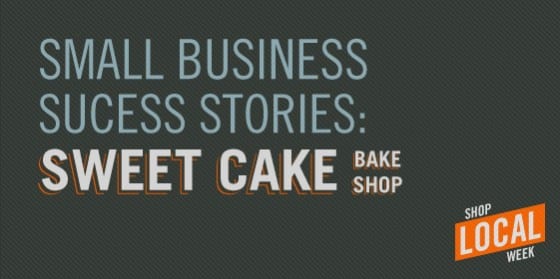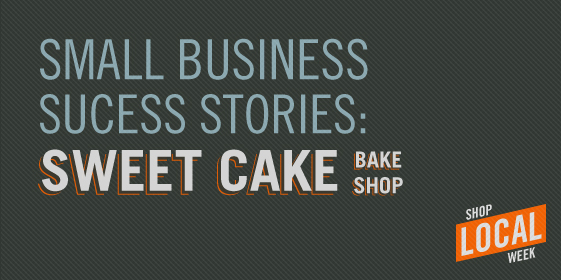 Best. Cupcake. Ever. I just returned from a wonderful meeting with Allison Regan, owner of Sweet Cake Bake Shop and I've polished off the gluten-free German chocolate cake cupcake I brought home. To be honest, I don't really know much about baking. I do know that cupcakes normally contain wheat flour, and that the heavenly cupcake I just enjoyed didn't have a lick of wheat in it. But do I care? Let me just say it again: Best. Cupcake. Ever.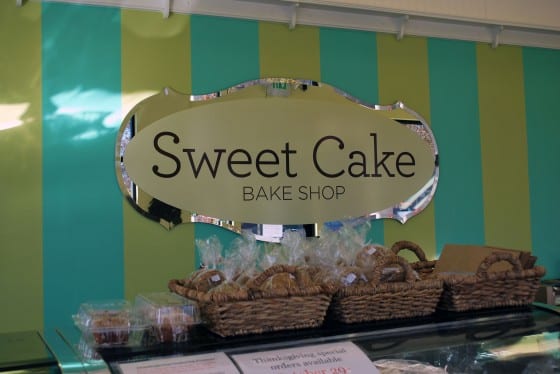 I met with Allison because I wanted to highlight her adorable shop in our Small Business Success Stories series. From her energetic, bubbly, passionate personality, I never would have guessed that Allison had faced some serious, debilitating health issues before becoming the successful business owner she is today.  Most small businesses start with a "lightbulb moment"—a sudden inspiration that usually comes when someone wants something that she can't find or that doesn't exist. Allison's lightbulb moment would come from after seven years of searching for answer to health problems.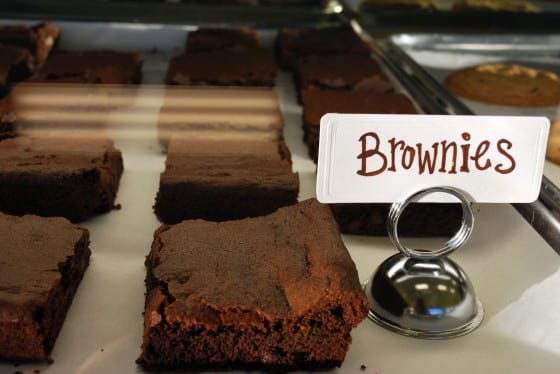 Diagnosed with Celiac Disease in 2002, she was told to "never eat wheat again." Ever. Imagine not being able to eat anything with wheat in it… the ingredient is found in a huge percentage of the food we enjoy. And wheat? Is the main ingredient in cake. Cookies. Bread. Cupcakes. Brownies. All the yummy stuff.
According to Wikipedia, "gluten gives elasticity to dough, helping it rise and keep its shape and often gives the final product a chewy texture." So it sounds pretty important if you like to bake delicious goodies. And it's easy to see why Allison would be so upset after finding out that she can never eat wheat again (I'd be obsessing about chocolate cake, too!) Allison had always enjoyed cooking and baking. And she wasn't going to give up all the stuff she loved just because it made her sick. But it did make her sick (really, really sick). So she had to find another way— a way to have all the stuff she craved without having the wheat.
There are many gluten-free baking mixes on the market (and gluten-free baked goods at some grocery stores). So Allison tried them. And over several years she was able to find a few that weren't too horrible. But she was left feeling… unsatisfied. And dreaming of the chocolate cake she used to bake—moist, chocolatey, light and flavorful.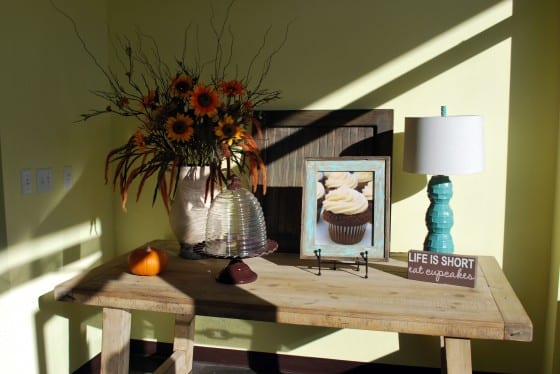 Allison's lightbulb moment came while she was dreaming of that cake. She decided that the baking mixes on the market were never going to satisfy her. So, she would develop her own! Literally hundreds of tries later, she had two mixes: Master Mix and Master Lite Mix. With these two mixes, dozens of delicious recipes would be created and Sweet Cake Bake Shop would be born.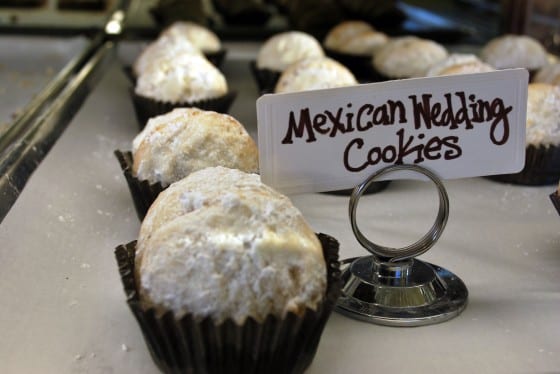 In the beginning, Allison was simply milling and selling her baking mixes to other people who had to avoid wheat but wanted to convert their favorite recipes. Then she started taking requests for baked goods and baking them in her home kitchen. But eventually, the endeavor out-grew her home and Allison decided to open the first Sweet Cake Bake Shop in Kaysville, Utah in 2009.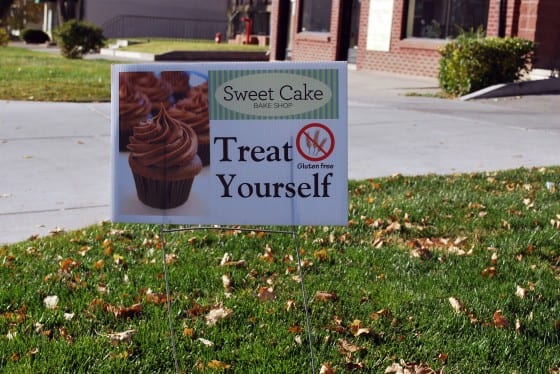 "We were Utah's first retail gluten-free bakery," Allison told me, "It was scary at first because I didn't know if we had a market. And I don't do a lot of advertising about gluten free. I don't want to limit my market." But word got out that there were yummy new cupcakes in town. "The more people found out about it, it just kind of snowballed." But Allison hasn't forgotten about the many people who suffer from Celiac Disease, who inspired her to start the business. "The bakery isn't marketed as solely gluten-free, and part of that is because I don't want to make my customers with Celiac Disease to feel like they're singled out. Children especially have a hard time with this diagnosis. I want them to feel like they can come in and get a treat and have it seem normal. I love having kids in the shop."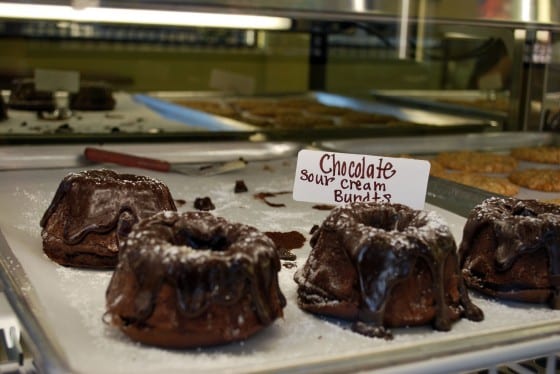 Allison's passion is creating delicious recipes. She listens to her customers and tries to cater to their wants and needs. She said, "I want to make people happy. Especially when it's something that they've been told 'No' and they want to have the things they remember. I want them to leave satisfied and happy and content." This sometimes leads to challenges—customers were asking for cinnamon rolls, so Allison finally decided to tackle the recipe. Three years later, she'd perfected the perfect cinnamon roll. That's dedication to customer service!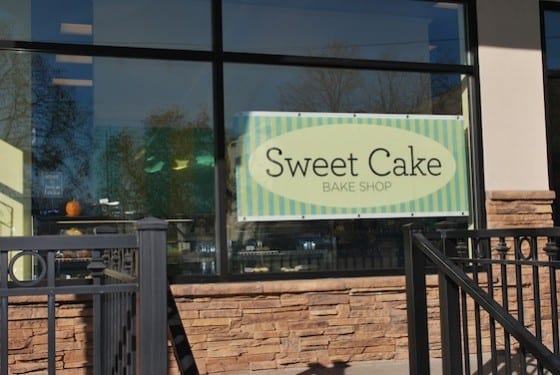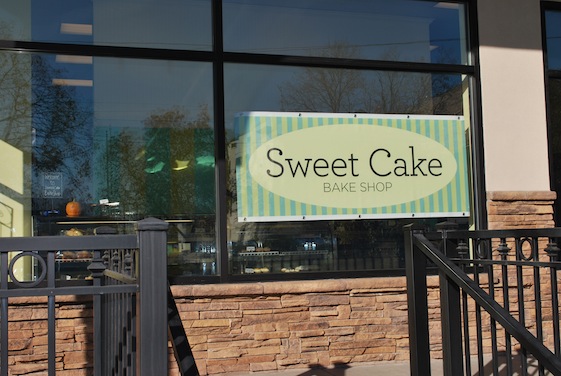 One key to Allison's success is that she let her business grow slowly. She wanted to avoid taking out loans to finance a business during a time of recession. The fiscally-conservative approach worked; three years after opening the Kaysville store, Sweet Cake Bake Shop opened a second shop in Salt Lake City earlier this year. The business is a family affair; her husband does most of the accounting and her children get in and help with baking.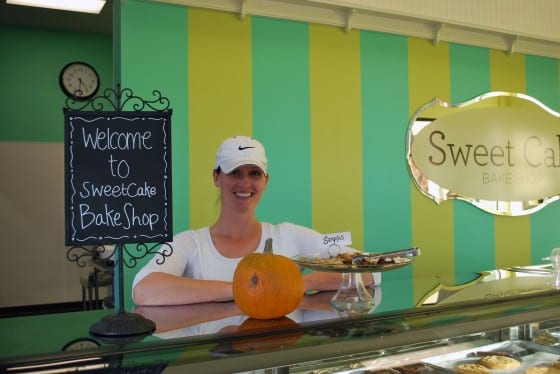 Allison said, "My favorite thing is talking to customers. They come in and tell me their stories. I'm so grateful and thankful for this business. It's fulfilled me in so many ways."
The store takes special orders. Customers can call 24 hours in advance and the shop will have their treats ready the next day.
Sweet Cake Bake Shop also ships out of state from its website: www.sweetcakebakeshop.com .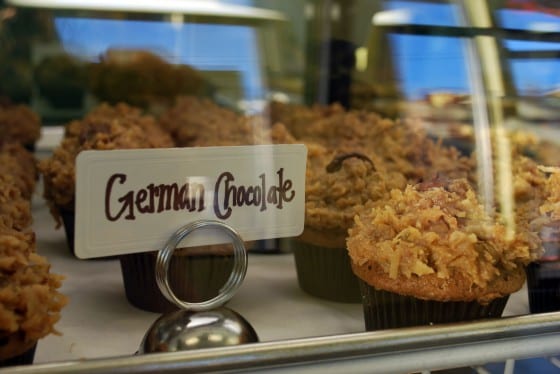 So here's all you need to know: if you have celiac disease and miss decadent treats like cupcakes, cookies, brownies and bread that doesn't taste like sawdust, Sweet Cake Bake Shop is your place. But if you aren't concerned about gluten and you can pretty much eat any cupcake you'd like… Sweet Cake Bake Shop is still your place. Because the cupcakes? Are amazing.