We sat down virtually with Scott Brandley, co-founder of Shopper Approved, for this edition of our Small Business Success series. Scott's consumer rating and review service collects merchant, product, and local reviews and then syndicates the reviews to online locations such as Google, Yahoo, and Bing to bolster his customers' online reputations. "Once a business owner can see for themselves just how effective our services can be, it becomes a no-brainer," Scott says.
At the company's open house for its new headquarters, Scott worked with Signs.com to print the marketing materials, including several large pop-up banners.
Tell us about yourself
I'm the co-founder of Shopper Approved – one of the largest, most trusted online review platforms in the world. I have a wife and four kids. I live in Ogden, Utah, and absolutely love being an entrepreneur. I also love golfing and the outdoors.
What's one thing most people don't know about you?
I was born and raised in a little town in the middle of nowhere in Alberta, Canada, called Vauxhall. Even though I've lived in the U.S. more than half of my life, I became a U.S. citizen just a few years ago.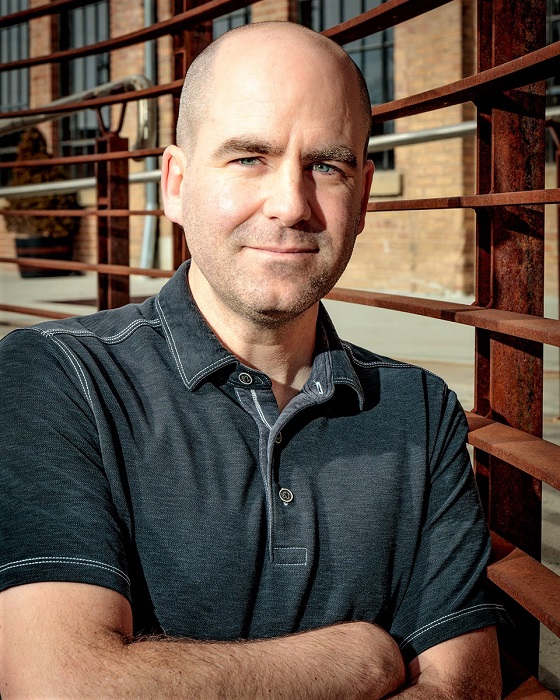 What does your company do?
Shopper Approved collects up to 10 times more ratings and reviews than any other online review platform, which gives our clients a huge competitive advantage. We then take those reviews and syndicate them to multiple strategic locations online – including Google – and our client's own website, in order to increase our client's online brand reputation and visibility, and help to educate and convert more potential customers to buy from them.
Where did the idea of your company come from?
In 2008 I saw what Amazon was doing with ratings and reviews, and I realized how powerful and influential ratings and reviews were. But I also saw that no other websites had the tools needed to collect, manage, and display their reviews online. So in 2009 we built Shopper Approved to fill that need, launched it in 2010, and the rest is history!
Going to Great Lengths
What sets you apart from your competition?
Our main claim to fame is that we consistently help our clients to collect more ratings and reviews than any other review platform online. We've been doing this for more than 10 years, and have helped tens of thousands of online merchants to compete and often dominate their marketplace. We are also a two-time Inc. 500 award-winning company.
How do you market your business?
We do a lot of online marketing and direct sales. This includes ongoing SEO efforts, as well and pay-per-click ads in Google and Facebook, along with re-targeting ads – all in an effort to generate traffic and leads for our in-house sales team. We also frequently exhibit at various trade shows around the country, where we display printed banners and signs to promote our brand. We recently had an open house for our new headquarters in Ogden, Utah, and we had Signs.com print all of the marketing materials, including several large retractable banners for us. It was a huge success!
How do you "wow" your customers?
We hyper-focus on what we're best at – which is collecting as many verified ratings and reviews as possible, and then displaying them in as many locations online as possible. We also go to great lengths to help our clients have an amazing sales, support, and onboarding experience.
What are one or two strategies for gaining customers that you have been successful with?
We've found that calling up business owners directly and talking to them about their online rating and review strategy has been very effective. Once a business owner can see for themselves just how effective our services can be, it becomes a no-brainer.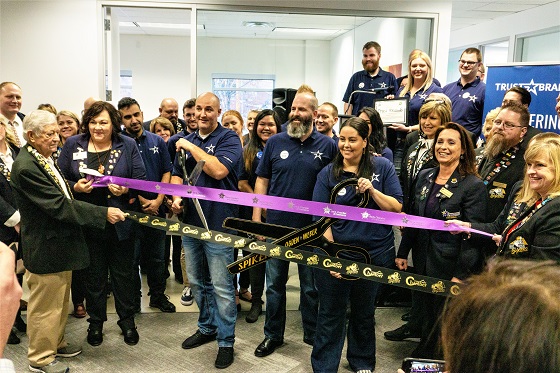 How do you compete with competitors that are bigger than you?
We have found that the best way to compete is to hyper-focus on what makes you different. While our competitors try to be all things to all people, we hyper-focus on two things: getting our clients more reviews, and syndicating those reviews to as many places as possible, because we know that these are two things that really matter.
The Challenge of Growth
What is one of the biggest challenges you have had with your business – how did you overcome it?
Surprisingly, growth has been one of our biggest challenges. There were several years where we focused primarily on client acquisition instead of software improvements, and as a result we ended up with some "technical debt" that forced us to dedicate significant resources to in order to overcome this. Fortunately, we've been able to still take care of our existing clients' needs while overcoming our technical challenges behind the scenes, but it's a lot different trying to upgrade a system that has thousands of active clients, collects almost 2 million ratings and reviews a month, and serves hundreds of millions of page views versus building our original system back in the day. Fortunately, our amazing tech team has done an incredible job improving our systems and processes. We've definitely learned a lot, and overall things have gone pretty smoothly. The best part of going through all this: By making these infrastructure changes and improvements, we can grow and scale in a way that we never would have been able to before.
If you were to start again, what would you do differently?
Spend a little more time on building out the infrastructure so it could handle growth. However, the reality is that when we built it originally, we never imagined it would grow to the size we are at now, so even though I say I would do that if I could go back, I don't know if I would have. It's one of those "hindsight is 20/20" type situations.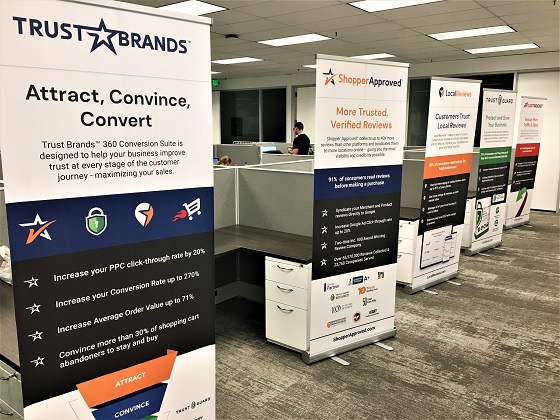 What is one thing you would do over and over, and recommend everyone else do?
Charge recurring billing! If you have a service that you can charge a subscription for, it's one of the best ways to build a rock-solid foundation. With recurring billing coming in, you don't have to spend all of your time hustling. Well, you do at first, but at a certain point, your recurring revenue exceeds your expenses, and when that happens, a whole world of opportunity opens up, because you can now focus 100% on growth and expansion – instead of worrying where your next meal is coming from.
Is there a book that you recommend our community should read?
Essentialism: The Disciplined Pursuit of Less, by Greg McKeown. That book is a complete gamechanger for focusing on what's most important – and getting the things done that matter the most.
Hitting Their Stride
Can you speak to your growth to this point? Why do you think it will continue?
Even though we've been in the online rating and review business for over a decade, in many ways it feels like we're just hitting our stride. We have become experts at knowing exactly what it takes to help our clients maximize and expand their online brand visibility and reputation. We're the best in the world at it, and we will continue to get better at and deliver even better results for our clients, and that's why we will continue to grow and be successful for many years to come.
Where can you be found on the internet?
Our website, www.shopperapproved.com.