As her company's name indicates, Wanderlust Delicato in Spokane, Washington, is deeply steeped in Amber Park's desire to explore the world.
Wanderlust, she says, runs through her and her husband's veins: "We have found that when we can't travel, we can satisfy our lust with the experience of products unique to a region. Cheese, charcuterie, and wine all tell the story of where they come from, how they are made, and the culture and history that helps form tradition."
In this segment in our Small Business Success Story series, Amber discusses how she has developed a strong and loyal base of customers for Wanderlust Delicato. She has installed a 36 x 54-inch decal on the inside of the Wanderlust Delicato storefront window, as well as various other window decals and vinyl lettering throughout her operation.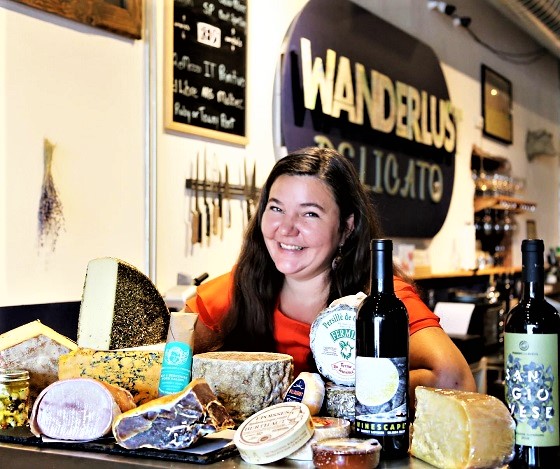 Tell us about yourself
As a 38-year-old woman, I am beyond proud of myself for being a brave, dedicated, and hardworking business owner. I'm happily married to my husband of 10 years, John, who also owns his own business. I have two beautiful young adult children, a yellow lab, and two cats. Working in fine dining for 20 years, I have developed my love, passion, and knowledge of wine, cheese, delicacies, and service.
What is something most people don't know about you?
I love maps, atlases, and travel –I've traveled the world and still want more. I'm a political-science nerd.
What does your company do?
Wanderlust Delicato is a place to shop, eat, and learn. We have a full-service, cut-to-order cheese and charcuterie case. We offer an extensive selection of wines from around the world, and a gourmet teaching kitchen where we host cooking classes.
Where did the idea of your company come from?
My love of travel, wine, and cheese!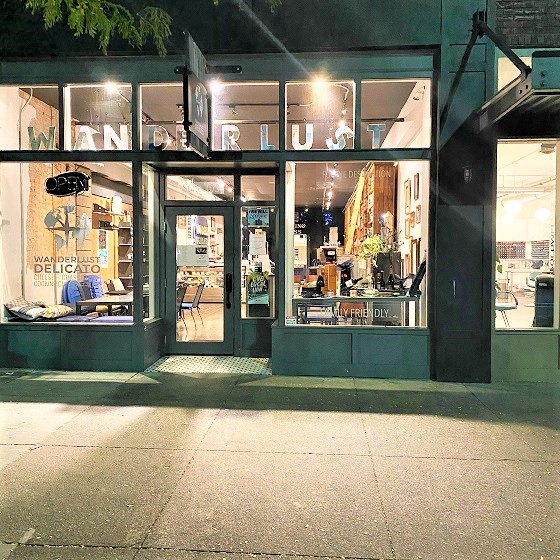 Leaning on Each Other
What sets you apart from your competition?
Our customer service, experience, and selection. Our selection is focused on small-production, hard-to-find, unique, and traditional wines (we live in an area that produces a lot of wine!). Our competition, meanwhile, focuses solely on Northwest wines and high scores or value. In addition, our customer service is friendly and approachable, and our staff is incredibly knowledgeable and passionate about wine.
How do you market your business?
Social media, word of mouth, wholesale, and print. Social media is especially big for us – we can target specific demographics, and cheese and wine make for great content. We sell cheese and charcuterie wholesale to other small businesses that promote sourcing from us on their menus, which serves to direct more customers to us. With print, we like to pass out informational flyers and cards and we also include these in our platters and boards so everyone enjoying them knows where to find us.
How do you "wow" your customers?
With our old-school customer service: I greet customers by name, I track customer orders, I personalize orders, and we offer the best experience.
What are one or two strategies for gaining customers that you have been successful with?
We collaborate with other small business. Part of this is with our wholesale program, another is buying wholesale from them for bread and specialty jams, pâtés, and such. We also promote each other. Our business is located on Main Street in the heart of the downtown area, and our particular block is all small independent food and beverage businesses. So we lean on each other and promote each other.
How do you compete with competitors that are bigger than you?
If I had to narrow it down, it's really all about customer service and knowledge – knowing people by name and being able to describe every item in the shop with detail. Large companies just can't do this, but we can, and our customers are loyal and love it!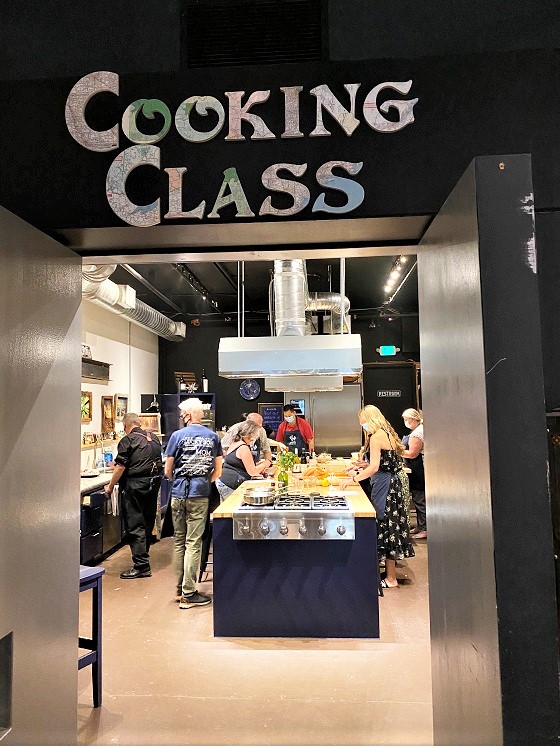 Listen to Your Gut
What is one of the biggest challenges you have had with your business? How did you overcome it?
Covid. We took a deep breath, masked up, and pivoted where we could. I participated in a local farmer's market this summer to get closer to customers. Plus, we offered more online preorder and curbside pickup; rearranged our dining area for retail sales; and we utilized a rooftop patio for outdoor cooking classes.
If you were to start again, what would you do differently?
Take a bit more time before opening, and hire a bookkeeper on day one. Taking my time to ensure I had detailed processes for every aspect of the business would have been helpful and way less stressful. Trying to do the books, train, work, sell, manage, etc. is too much – I would hire key positions for certain tasks rather than take it all on myself.
What is the one thing you would do over and over and recommend everyone else do?
Listen to your gut. Everyone has an opinion on what you should do and how you should do it – listen to their advice, but let your gut and your business plan guide you to make decisions.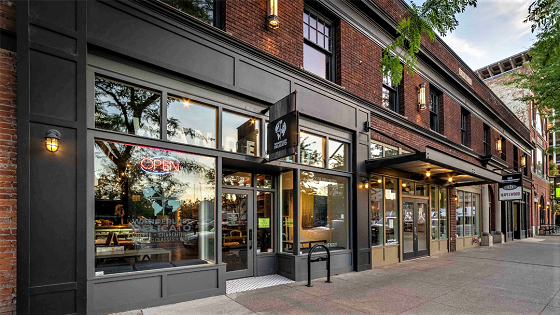 Is there a book that you recommend our community should read?
The Wine Bible, by Karen MacNeil – it's full of great information for the beginner or wine connoisseur.
Can you speak to your growth to this point? Why do you think it will continue?
I have developed a very strong and loyal base of customers that want to love and share the experience.
Where can you be found on the internet?
Our website: www.wanderlustdelicato.com. Also, on our Facebook page.