In this installment of our Small Business Success Story series, we catch up with Alex Teller. Alex is working with his client, the Village of Waterloo, New York, to help revitalize it and "bring some vibrancy" to the downtown area.
In his role as project manager, Alex has purchased various window clings from Signs.com, for window installations, multimedia presentations, and more. The result, he says, has been the ability to further interest in Waterloo and its wineries, breweries, restaurants, and other establishments.
Tell us about yourself:
Born and raised in New York City, I'm passionate about design, technology, and business. I work with the Village of Waterloo, New York, as a project manager on its downtown revitalization initiatives.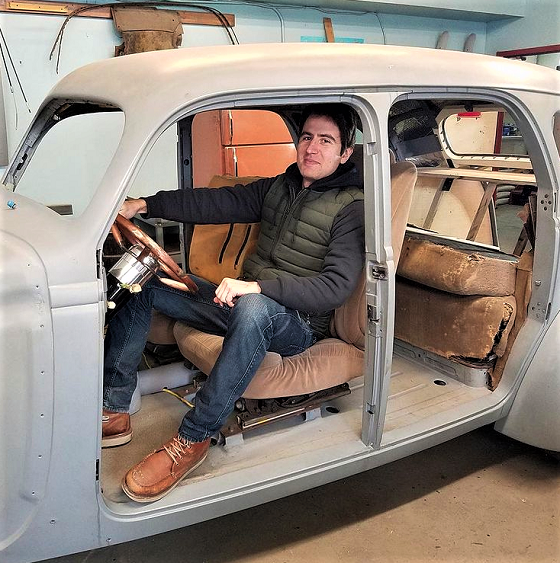 What does your company do?
As noted above, we're currently working on a revitalization project in Waterloo, which is in the Finger Lakes Region of New York. The town – the birthplace of Memorial Day – has beautiful historic buildings that are in need of a makeover. We've been hanging art and graphics in windows as we work on the buildings, to bring some vibrancy to the downtown area during the construction/rehabilitation phase. For instance, we recently printed some great art to honor Veteran's Day – we filled about eight storefronts with these (combined with some hand-painted borders), creating a buzz on social media and in-person.
Where did the idea of your company come from?
A research analysis undertaken for downtown Waterloo revealed the importance of art, and we got the idea from the consulting companies who have assisted us: Camoin Associates, in.site:architecture, and MRB Group.
What is one thing most people don't know about you?
I love to buy and sell old comic books on eBay. Also, I have a cat named Richie and he's 15 years old!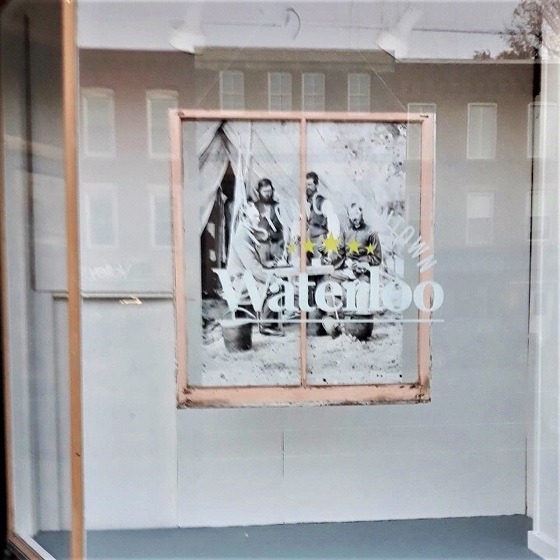 A Return to Glory Days
What sets you apart from your competition?
We're embracing technology and engaging with the town through Instagram as well as Facebook.
How do you market your business?
We are really big on Instagram – @waterloo_eats is where we highlight various regional foods and drinks. The Finger Lakes is home to many wineries as well as craft breweries, so there's always something new to try.
How do you "wow" your customers?
Waterloo's historic downtown is centered on State Route 5/20 (Main St.) and Route 96. Every day, 10,000 cars drive by one way and 15,000 the other way. We strive to wow our customers with visually appealing style and our businesses, getting the cars to stop and support the downtown district.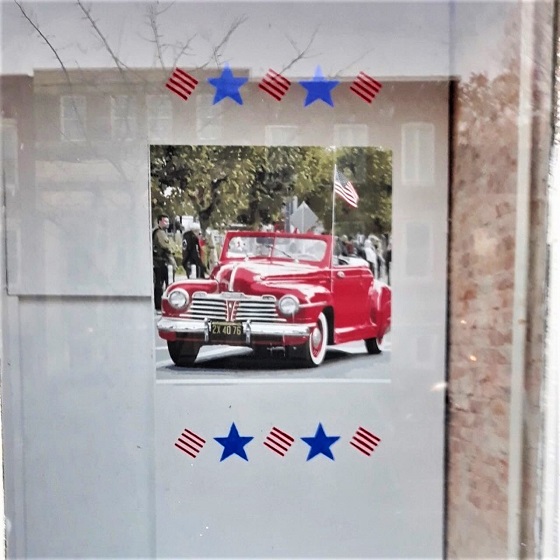 What are one or two strategies for gaining customers that you have been successful with?
Every time we hang new art, we get more people talking and complimenting us. To honor Veteran's Day, we worked with local painter Brent White on a recent art opening, and printed some signage on Signs.com.
How do you compete with competitors that are bigger than you?
The buildings in town still need a lot of love, but we're working on making it happen. Plus, once a year we have a big Memorial Day parade, which attracts a ton of people!
Creating Positive Energy
What's one of the biggest challenges you have had with your business – how did you overcome it?
One of our biggest challenges is keeping everyone happy. You ask 10 people what they want to see in town, and you can get 10 different responses.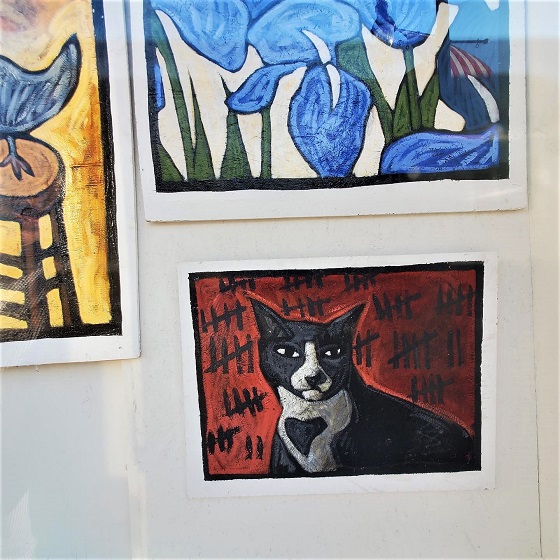 If you were to start again, what would you do differently?
We would have printed and installed a sign with a "follow us on Instagram" message on the front of the buildings right away.
What is the one thing you would do over and over, and recommend everyone else do as well?
It's crucial to actively engage the community on social media. Something as simple as snapping a picture of the lunch you had at a great local business will create positive energy!
Is there a book that you recommend our community should read?
I strongly recommend Vanishing New York: How a Great City Lost Its Soul, by Jeremiah Moss. As a native New Yorker, I've witnessed Manhattan lose many of the businesses that once made it unique. It's important to value identity and individuality in a seemingly never-ending stream of chain stores.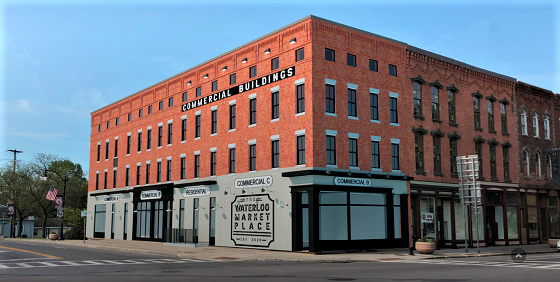 Projects in the Pipeline
Can you speak to your growth to this point? Why do you think it will continue?
We recently were awarded a NY Main St Anchor Grant for one of our historic buildings – it was a great help toward the goal. The building will become a new general store.
Where can you be found on the internet?
Visit us at www.waterloonewyork.com to see all the many projects we have in the pipeline. We can also be found on Instagram at instagram.com/waterloo_eats/ and on Facebook at facebook.com/waterlooeats.