"Pies with Purpose" is the tagline for Darden's Delights, which makes and sells some rather uniquely named and flavorful baked goods. Our latest Small Business Success Story gets you up close and personal with a company that has built a thriving business while enhancing opportunities for people with developmental disabilities.
To add to its customer experience, Darden's Delights has invested in an array of signage products, including: a vinyl banner; window clings; window decals; an aluminum sign; and 1,000 stickers.
Tell us about yourself:
I'm David Glass, the COO of Darden's Delights, an Atlanta-based pie company. Born north of the Mason-Dixon line, I grew up in Atlanta, and attended the University of Georgia where I studied finance. I handle a majority of the "behind the scenes" duties here: logistics, operations, PR, etc. I've been married for almost 20 years to my wife Betsy, who is CEO of our company – as well as CPO, chief pie officer. And we have two daughters, Darden (15 years old) and Anna (13).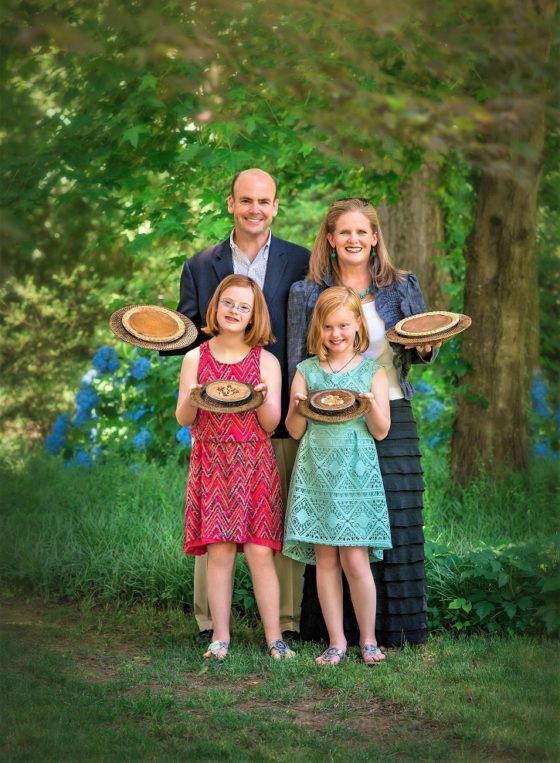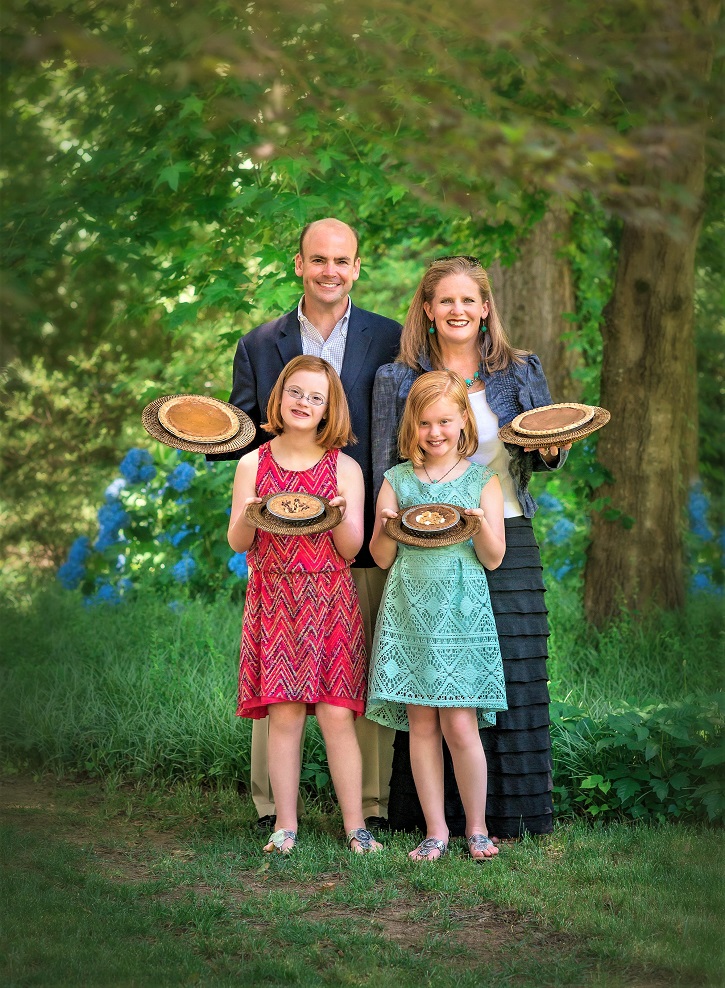 What is one thing most people don't know about you?
After college, I spent seven years in professional baseball as an umpire in the minor leagues, traveling all over the country.
What does your company do?
Darden's Delights manufactures and distributes various sized pies in the Southeast, and we ship all over the country. We have sweet as well as savory pies, with most of them made from family recipes. Our company tagline is "Pies with Purpose" because we believe that entrepreneurship is the best way to create opportunity, prosperity, and community membership for the disability community.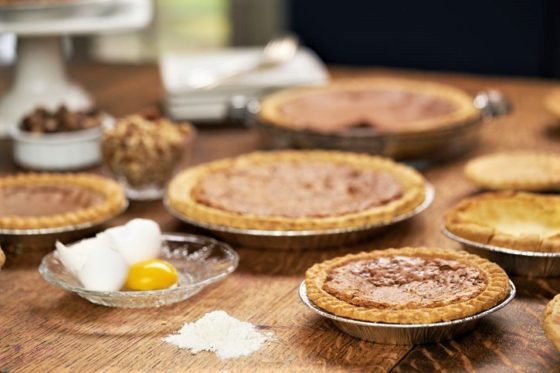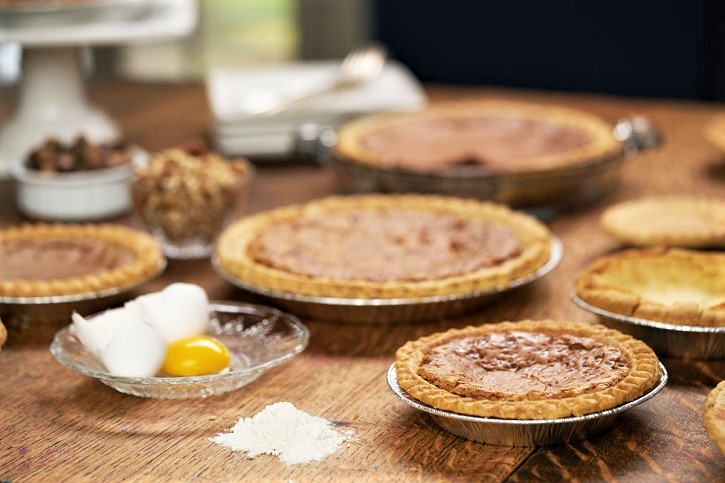 Where did the idea of your company come from?
It all started during the 2009 Spring Fling at the Peachtree Presbyterian Preschool. We volunteered to bake some pies for the event. Although we were prepared with plenty of delicious fudge pies to go around, we weren't prepared for the fantastic feedback we got on the pies themselves! We sold out of pies that day, and still had people asking for more. So, we decided to give them exactly what they wanted. Two years later – after getting the recipe just right – we launched Darden's Delights!
Darden's Delights is named for our daughter, Darden, who was born with Down syndrome, and the Darden family (Betsy's mother's family name). In everything we do, we believe in challenging conventional thought by building a thriving business to enhance opportunities for people with developmental disabilities. We give back a "slice" of our revenue to other organizations and ideas that support our purpose.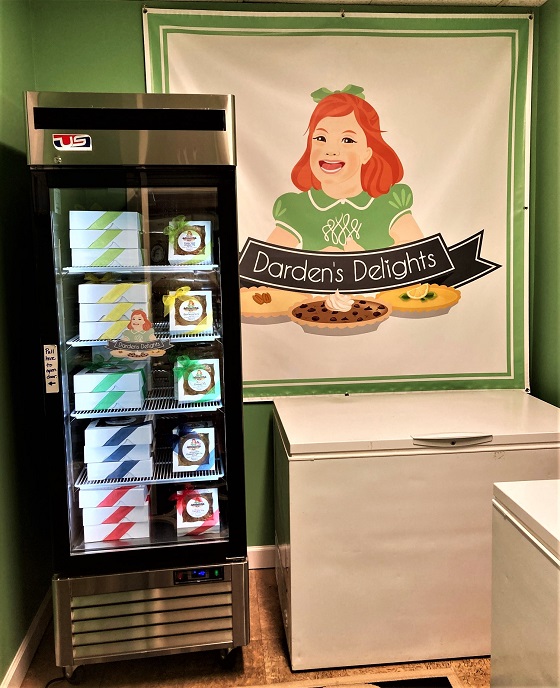 Providing a Unique Pie Experience
What sets you apart from your competition?
Belief in the community and their desire to support a for-profit business model for those with developmental disabilities. Another thing that sets us apart is that a majority of our pies are made from family recipes. We try to be unique with pricing, flavors, variety, and our pie names – Dangerously Delicious Fudge Pie, Get in my Belly Gooey Pie, Perfectly Pumpkinlicious Pie, and others. We started with one flavor and now have approximately 25 pies in different sizes. We focus on making quality products, all handmade.
How do you market your business?
Word of mouth, social media, pop-up markets, and more.
How do you "wow" your customers?
Our product is high quality, and our cost is reasonable, relative to other direct and indirect competitors. Packaging is key – each of our pies is wrapped as an attractive gift with ribbon and an enclosure of what Darden's Delights is all about in every box. So customers have a very unique experience when buying, gifting, and eating their pies. We do a lot of gift and seasonal shipping and for corporate orders – for clients, sales reps, and others.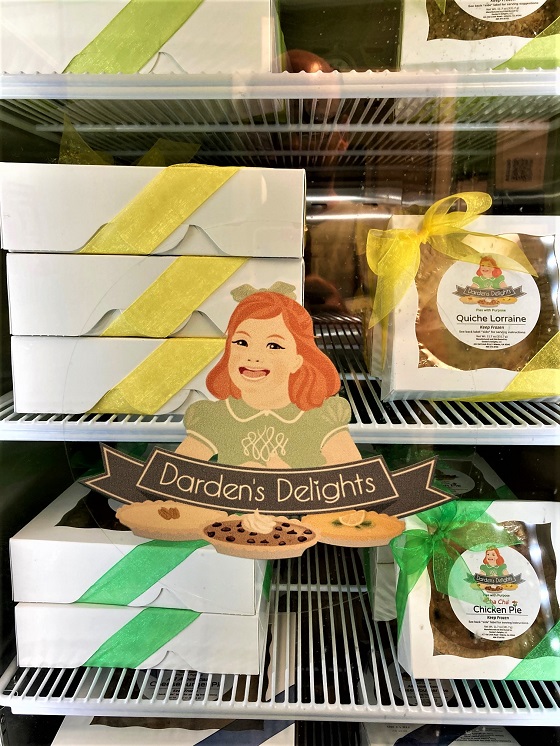 What are one or two strategies for gaining customers that you have been successful with?
Email marketing has been successful for us, but we've also garnered customers by speaking to groups. A few years ago, I was asked to speak to a Sunday school class on Darden's Delights. I shared some helpful perspectives from challenging events and the lessons learned, spanning many years – from umpiring to disabilities and how these experiences eventually led to Darden's Delights. My main focus was on community, opportunity, and approaching adversity as an advantage. This part of the business has grown, and there have been more requests to speak to other groups and audiences. Sharing our message typically leads to entertaining and hopefully helping people, plus more business.
How do you compete with competitors that are bigger than you?
We try to be as unique as possible, and provide a value-added experience. The experience focuses on a shared belief in the community and a desire to support a for-profit business model for those with developmental disabilities. The Darden's Delights brand is distinctive – from our logo and purpose, to our packaging and our pies. I think the customer experience provides more of a connection to people. We're a family-run local business and we enjoy interacting with our customers.
Being Patient with Solutions
What is one of the biggest challenges you have had with your business? How did you overcome it?
Crawling up the learning curve in an industry we knew nothing about was challenging – but we figured it all out by being consistent day after day. Another factor in our success was by being fiscally conservative without taking on debt.
If you were to start again, what would you do differently?
Be more defined with the end in mind. We started with an idea and $50, and didn't really think about what Darden's Delights would look like in 10 or 20 years. We currently have a growing business that we would like to scale – but it's difficult to balance increased manufacturing with more sales/branding. Early on, we should have made an effort to focus on one more than the other. This feels like a decision that's on the horizon for us.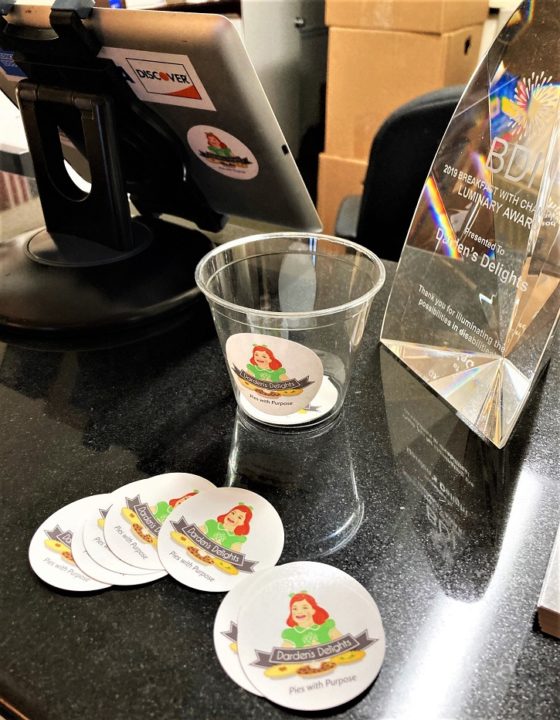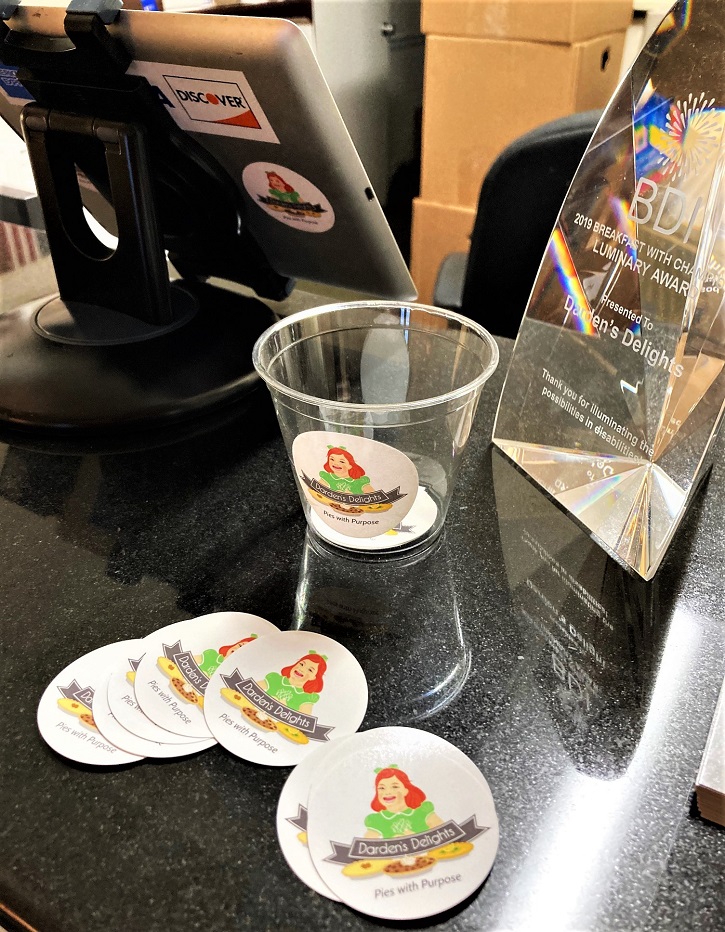 What is the one thing you would do over and over and recommend everyone else do?
Stick with it – don't try to get around a problem or obstacle. Be patient with solutions.
Is there one book that you might recommend our community should read?
Start with Why, by Simon Sinek. When you find the real reason or belief in your efforts behind a business, it feels a lot less like work. You tend to attract people and customers that believe in what you are doing.
Year-Round Growth
Can you speak to your growth to this point – and why you think it will continue?
It has been almost 10 years since we started. We used to really focus on the last quarter of the year. Now, though, growth is year-round and has good momentum. Every year we grow, and we've gained many loyal and repeat customers.
Where can you be found on the internet?
Via our website, at www.dardensdelights.com.
Also, on Facebook, on Instagram, and on Twitter.