"A rose is a rose is a rose," wrote poet Gertrude Stein, which is often interpreted to mean that, well, everything is what it is. That might indeed be true most of the time, but things can sometimes surprise you. Including roses.
In this new installment of our Small Business Success Stories series, we sat down virtually with Matt Barklage of Chatty Treasures, a company that is printing custom messages onto the petals of roses. He has found success not only through his unique product, but also by not being hesitant to try some rather novel marketing approaches. Matt's delivery vehicle sports a perforated vehicle decal and custom car lettering from Signs.com. 
Tell us about yourself
My name is Matt Barklage, and I live in Allentown, Pennsylvania. My wife (Maria) and I have owned and operated Chatty Treasures for two years.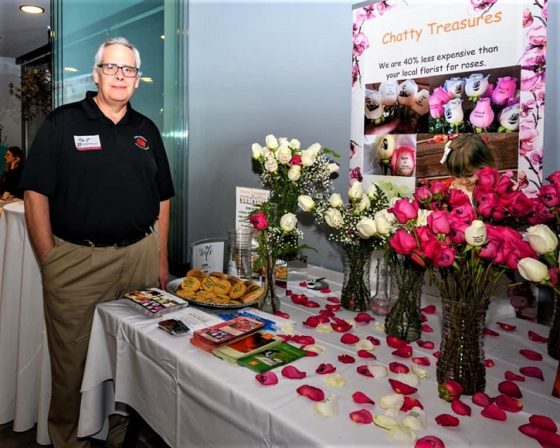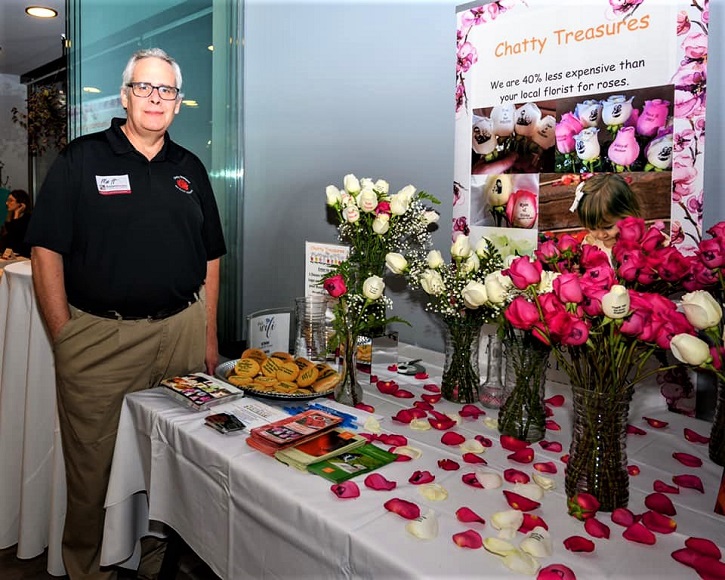 What does your company do?
Chatty Treasures combines a beautiful live rose and a greeting card into a new, unique way of expression: We are able to print logos, pictures, and custom messages onto the petals of live roses and sell these online. Plus, we also print logos and custom messages onto fruit and sugar cookies. We deliver to the six-county Lehigh Valley here in Pennsylvania, and we ship all over the USA.
Where did the idea of your company come from?
We bought the rights to the floral-printing technology for the northeastern U.S. from Speaking Roses in Utah. We later added cookie printing into our business, as well as printing onto buns – I felt that it would be cool to offer cookies and buns as an added income opportunity.
What's one thing most people don't know about you?
I am very much into restoring classic cars.
'Just to See You Smile'
What sets you apart from your competition?
We purchase our roses at an amazing price, and we then pass the savings along to our customers. I can work with other florists and we also are able to work on-site – if it's a wedding venue, for instance, I will be on site at the wedding to print the roses from the florists.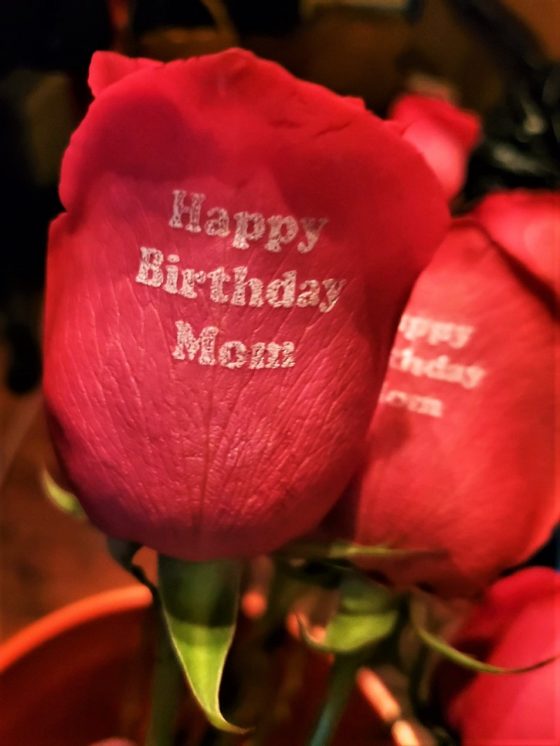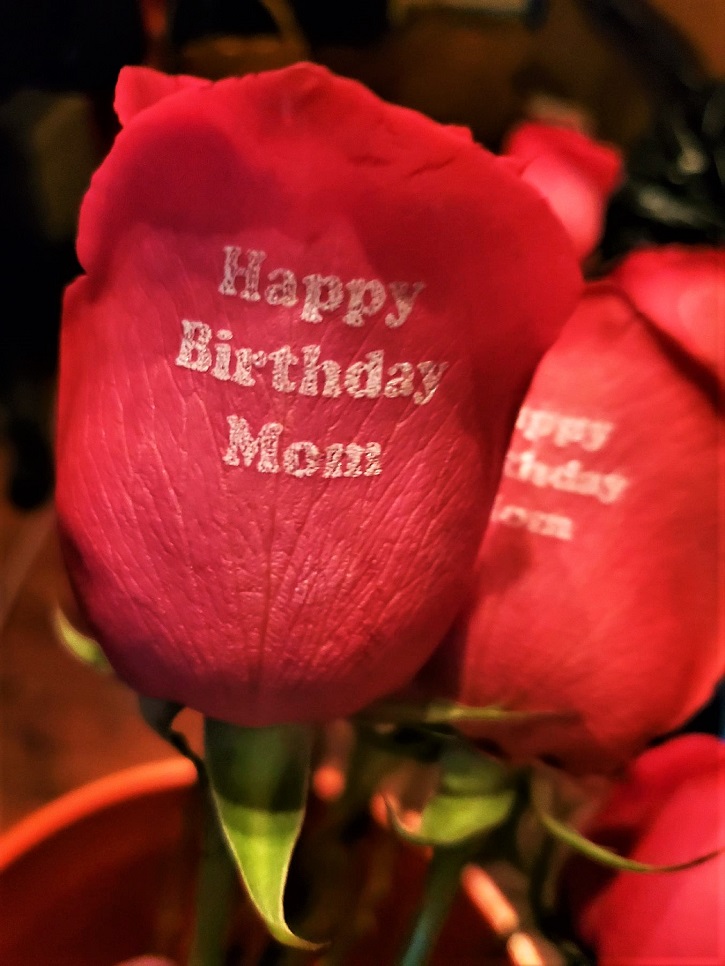 How do you market your business?
We utilize social media (Facebook and LinkedIn). Plus, we're involved with Business Owners Trade Alliance (BOTA), a large barter exchange that serves our region – I've been able to share my business with 350 other business owners I was not previously familiar with, and I've received multiple orders from them. I also advertise and do wedding shows and trade shows to get the word out about our business. And, our delivery vehicle carries our marketing message (with lettering from Signs.com).
How do you 'wow' your customers?
I think that treating every customer like family is tremendously important, as is our attention to detail. We also make sure each step in the process is conveyed to the buyer – so that they feel like a part of it.
What are one or two strategies for gaining customers that you have been successful with?
We have been very successful using Facebook as a means to offer special promotions. I will order a few dozen roses, print "Just to see you Smile" on them, then go on Facebook and give them away. But, to receive a free rose, they must share a picture of the rose on their Facebook page prior to receiving it, therefore doubling or tripling our presence on Facebook.
How do you compete with competitors that are bigger than you?
I try to show local florists what we can do on a rose petal and offer them discounted pricing so that they can offer our printed roses to their customers. So I'm not necessarily competing with them – instead, I'm using their know-how and customer base to grow the Chatty Treasures brand.
The Importance of Listening
What's one of the biggest challenges you have had with your business? How were you able to overcome this?
When we started out, getting our product to the marketplace was very difficult. So I bought a large quantity of roses, printed "Just To See You Smile" on them, and then drove around town and gave them away to a ton of women and men. In the beginning it was very random, but I then switched to the Facebook strategy I outlined earlier. I'm going to try something a bit different in the near future: I am going to go to the state police, as well as our local police, and hand out some printed roses with "Thank You for All You Do" messages on them.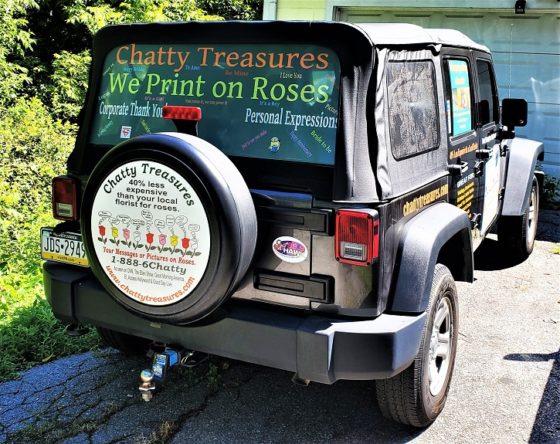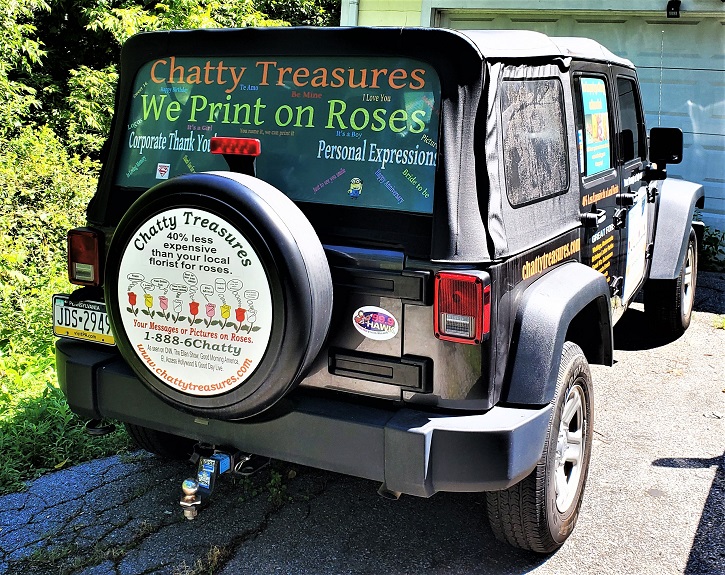 If you were to start again, what would you do differently?
I would have opened a retail space. When we bought the license, we also bought a package that allowed us to open a brick-and-mortar store. But we must grow much larger before that will happen.
What is one thing you would do over and over – and recommend that everyone else do as well?
I think that businesses need to listen more to their customers (as well as suppliers like myself). If businesses listened more to what their customers want, they would be much better off – see my next note.
Is there a book that you would recommend our community should read?
The Little Red Book of Selling: 12.5 Principles of Sales Greatness, by Jeffrey Gitomer. Many sales people don't know when to stop talking and start listening. You can sell anything to a customer if you just listen – they will tell you what they want to buy.
A New Way to Express
Can you speak to your growth to this point – and why you think it will continue?
Chatty Treasures is so unique, offering customers a new way to express their feelings. Our growth has occurred because we make the person receiving the roses feel special. And I think this growth will continue because we're totally different – and affordable.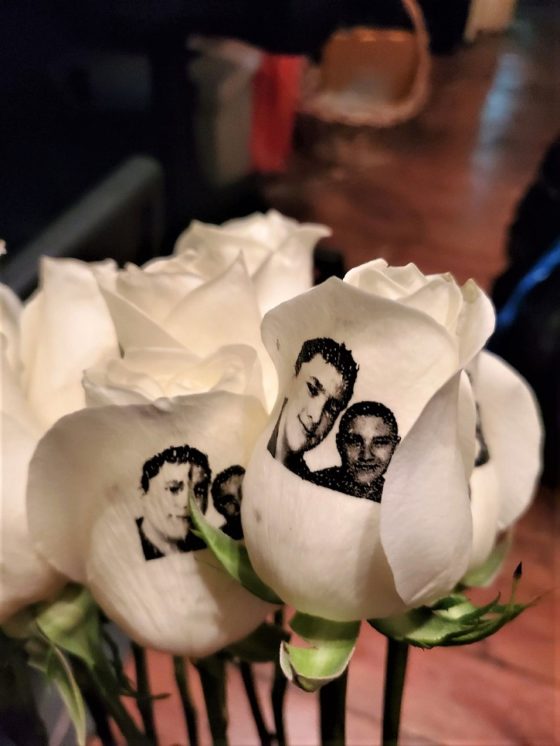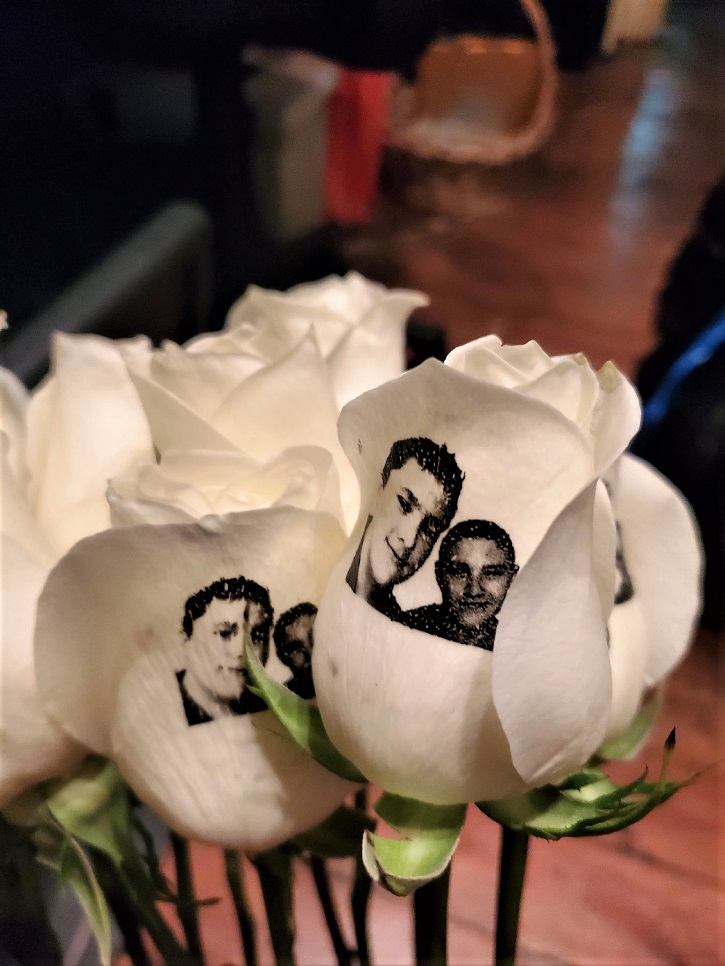 Where can you be found on the internet?
Our website: www.chattytreasures.com, and on Facebook and Linkedin.