In today's Signage 101 post we explain how to easily install your window decals without being left with a messy store front and frustrating experience. Window graphics are a great way to advertise in-store events, inform customers of your store hours, or display sales information.
Signs.com offers clear window decals, opaque window decals, and frosted window decals. Each is designed to stick directly on the window. However, decals can easily be damaged or look unprofessional if installation is done incorrectly. Creases, bubbles, or scratches are common with incorrect installation. Whichever decal you've chosen, installing window decals is a breeze when you follow these steps!
What You'll Need: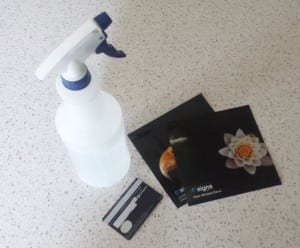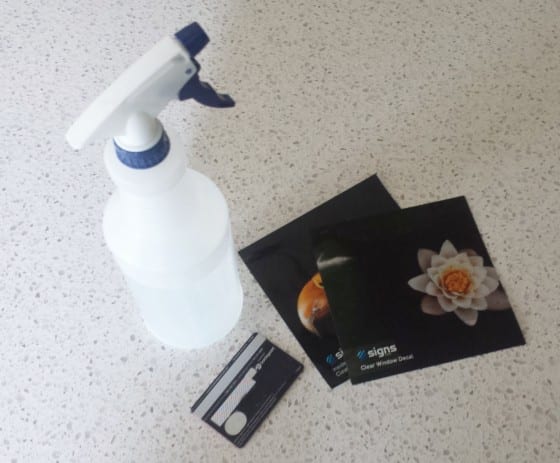 Your Signs.com Decals

Spray bottle with water and a few drops of dish soap (3-4 per pint of water)

Something with a hard straight edge. We've found credit cards or other pieces of hard plastic work well.
Steps for Installation:
Identify which side is the protective sheet, which protects the adhesive. The sheet will reflect light, as seen in the photos. The protective sheet also feels smooth, while the side with the graphics (and ink) will feel rough. 
If you've ordered a regular window decal, the protective sheet will be on the back of the image. The decal will stick to the front of the window.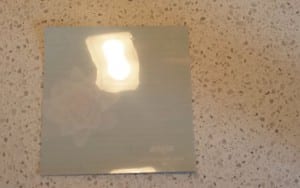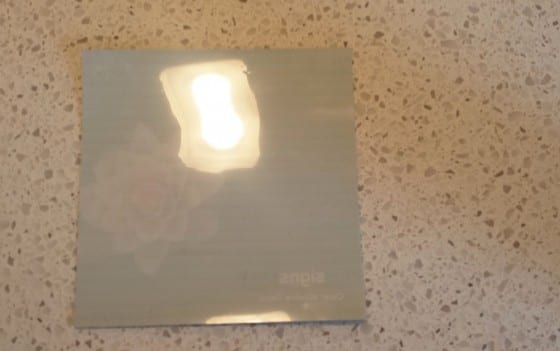 If you've ordered a decal with the option of "Inside Glass", the protective sheet will be on the front of the image. Inside glass decals stick on the inside of the window, so they are readable                    from the outside.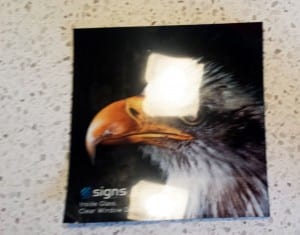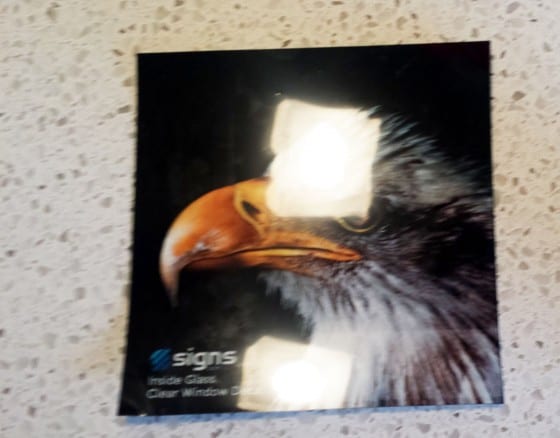 Installation for both types of decals is the same.
Remove the protective sheet by peeling the plastic away from the graphic. The plastic is t

hin and can be hard to see.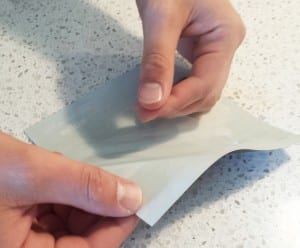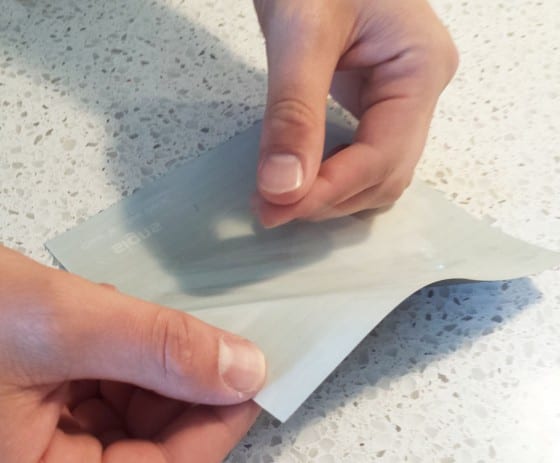 Spray the adhesive side of the decal with water. Spray liberally — you'll want the decal to 

be able to slide around on the window.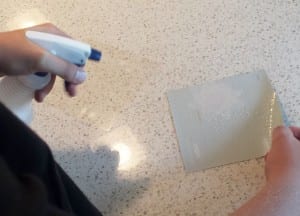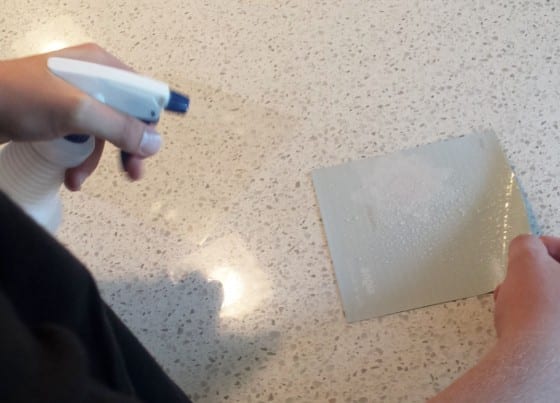 Make sure the window where you're placing the decal is clean. Use cleaning products on

 the window if necessary and allow to dry completely. Spray the window liberally with water/soap mixture.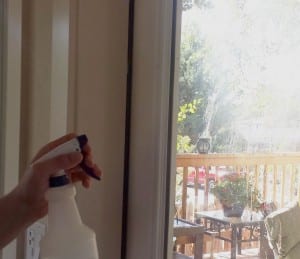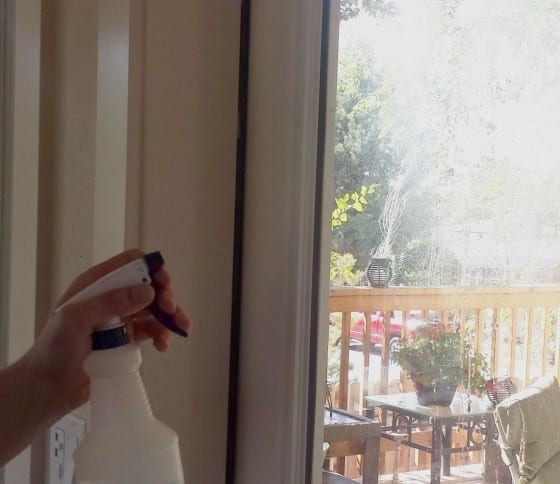 Place the wet decal on the window. Because both are wet, you should be able to slide the decal around on the window. Make sure the decal is placed where you'd like it.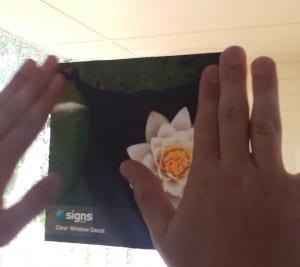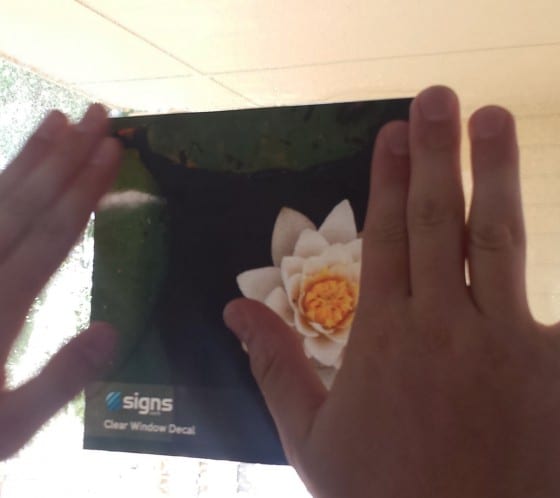 Using a hard edge like you would a squeegee, push the air bubbles and excess water out from under the decal.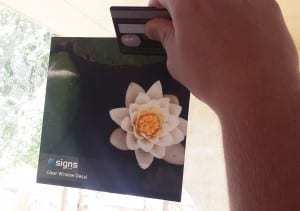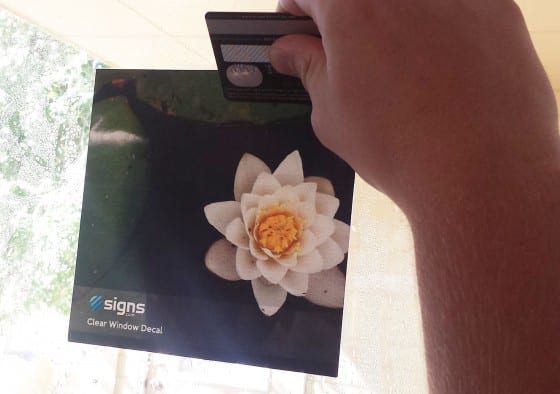 Once the excess water is removed, let the decal adhesive dry for 1-2 hours. Voila! Your decal is installed! It's important to note that installing decals larger than two feet usually requires two people to prevent the decal from rolling and sticking to itself.
For questions or concerns about your decal or with help with installation, please drop us a line. We'd be happy to help.