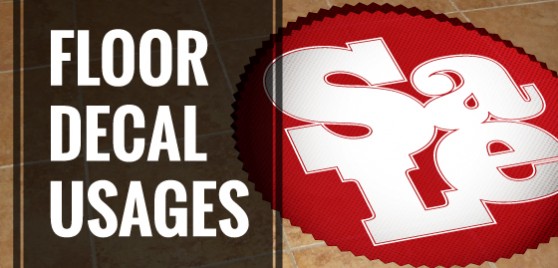 We recently launched our new product, floor decals, and wanted to quickly highlight some of the many ways these versatile signs can be used. Before doing so, here's a quick primer on what these products offer.
About Our Custom Floor Decals
Our floor decals are made from a 3.5mm vinyl and are applied with an adhesive backing that is designed for indoor uses. They are thick enough to last 3-5 years with proper care and are easily removed for up to one year after application. One of the best features of our floor graphics is that they are skid or slip proof so that no matter where you use them you don't have to worry about falls and accidents as a result of large floor decals. Perhaps most importantly our decals are produced with a laminate covering to keep them looking vibrant and clear for the duration of the usage. Additional specifications of our custom floor decals can be found by clicking on the "floor decals" link above.
Without further ado let's run through the most common settings in which floor graphics are used and for what purpose.
Retail Floor Graphics – Sales & Promotions
Undoubtedly the most common setting to see floor graphics in is retail settings. Whether the retail setting is part of a large shopping mall or a small Mom and Pop business, floor graphics offer a versatile signage solution for retail stores. More often than not retail stores use floor decals for seasonal and promotional reasons. Seasonal uses can include holiday sales through the summer including Memorial Day, 4th of July and back to school sales. The Christmas shopping season kicked off by Black Friday and extending up to Christmas is also a very common time to see floor decals promoting in-store discounts, sales and promotions.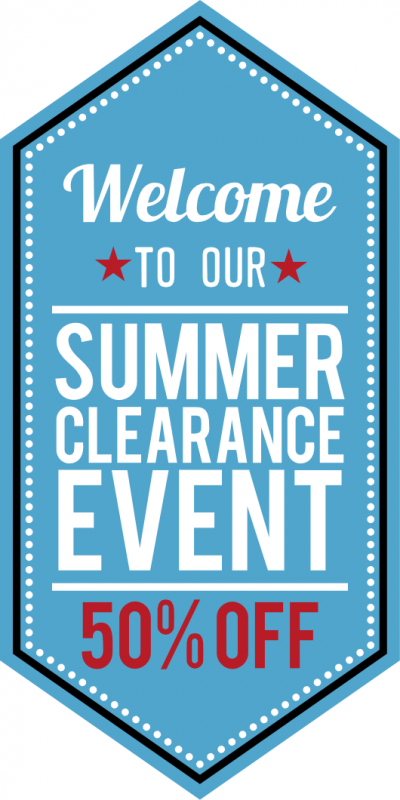 By using floor decals to promote such sales retail stores accomplish several things. First and foremost is the ability to purchase signage that is affordable so that additional marketing channels can be used to promote seasonal sales. Floor decals are also an effective signage solution due to the fact that consumers often become "ad blind" to the traditional promotional tactics. Floor decals catch consumers attention and can have a tremendous impact on the success of a sale or promotion. Lastly, floor graphics are a great temporary signage solution that are both easy to apply and remove. The combination of these factors make them an excellent choice for retailers big and small to advertise upcoming and current sales.
Restaurants can also use floor decals in a similar fashion to effectively promote their business and current menu promotions. For example, restaurants located in a busy shopping mall food court can direct visitors to their location and use floor decals to catch attention of those standing in line with small kids or those passing by while staring down at smart phones.
Warehouses and Manufacturing Settings – Safety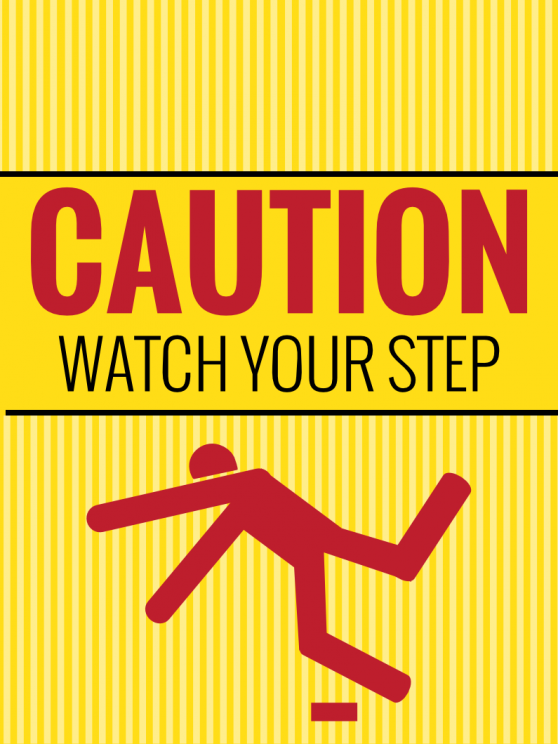 Another common usage of floor decals is in warehouse and manufacturing settings. These settings are often extremely busy places with many moving parts and due to the machinery and operations can be dangerous environments. Further, many of these settings contain not just machinery, forklifts and more but also chemicals and other hazardous materials. Employees usually have to not only wear protective clothing and eye wear but are also regularly trained to ensure a safe work environment. Signage in such settings has proved to be beneficial in a number of ways.
In addition to these precautions most manufacturing settings will have painted floors, floor graphics, or both, for safety and directional purposes. Floor decals in a manufacturing setting can indicate walking paths, hazardous areas, restricted access, fork lift speed limits, etc. Floor signs work particularly well for settings which are temporary or often reconfigured depending on seasonal demand. For example, production settings that are expanded to accommodate additional staff often use floor decals instead of permanent paint so that there is no confusion within the area. Not only does this help with safety but also improves productivity.
Convention/Trade Centers, Arenas, Schools – Directional
Behind sales and promotions advertising, the most common use of floor decals is for directional purposes. Rather than list only one location in which they are used we've included a number of different locations. Everything from convention centers, sports arenas and stadiums to schools at all levels often use floor decals for directional purposes.
More permanent type directional uses of floor decals in these settings can help with the flow of foot traffic, direct visitors to bathrooms, food services and information booths. They can even be used for advertising purposes depending on the existing contract with sponsors or companies advertising within the facility.
Temporary usage of decals can be used for instances in which buildings or facilities are reconfigured for one time events or anticipate larger than usual crowds for anything from a school play to a weekend concert and more. Even student orientation and campus visits by prospective students who are touring buildings and facilities can be successfully run by using removable floor decals that direct and inform parents and future students unfamiliar with the campus. While the floor decals offered on our site are for interior use only we also offer exterior floor decals and have provided them for this exact use for student orientation events at Georgetown University in Washington D.C.
Weddings – Dance Floors & Decorative
Perhaps an unknown, and definitely less common, use for floor decals are weddings. The more common use in this situation is to use them for directional purposes much like convention centers and schools might use them. Wherever the wedding, the reception or any of the other number of events associated with a wedding might be, using temporary and removable floor decals can make the day a lot less stressful knowing that those invited will able to easily find where they are going.
Less common but increasing in popularity is the use of floor decals for pictures and dance floors. Decals for pictures can include the names of the bride and groom, the wedding date and other inspirational or romantic quotes. This is particularly true for cold weather weddings when pictures are taken inside or even in instances where engagement or wedding pictures are taken at picturesque buildings or locations.
Dance floor decals are also being used more frequently in weddings as both directional or informative signs but more commonly as a way to add personality to the wedding. Pictures of the happy couple during the dating period or even from their childhood are fun ways for dancers and wedding guests to not only enjoy the event but celebrate the couple as well.
The other common use of floor decals are for decorative purposes. Temporary floor decals can be used to add color to a drab location or even have detailed cut to shape (called "contour cut") flowers and patterns for aesthetic purposes. Similar to this is the regular usage of floor decals to display some kind of monogram and or the couple's names and wedding date. These monograms are sometimes seen at the entrance, near the head table or even throughout the facility. Some families even use floor decals in a similar fashion to display a family shield or monogram in the front entrance of their home. Combine these types of decorative usages of floor decals with our removable wall decals and any couple can decorate any rented facility to their preference for the big day.
Floor decals are an extremely versatile and affordable signage solution for a variety of situations and settings. Whether you need a plain directional decal or a more detailed and cut to shape decal we're happy to help. Check out our floor decal templates or contact us for free design services today!