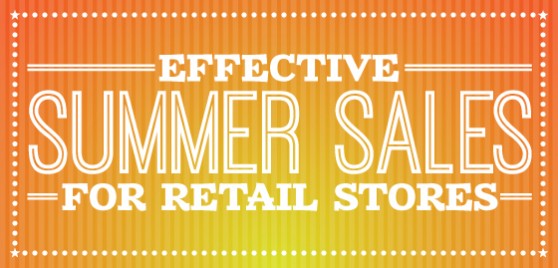 Many retail businesses have come to accept that during the summer they're going to have a slowdown in sales, revenue and foot traffic. They expect this seasonal slowdown because summer is the time people travel, go on family vacations, lounge by the pool and just take it easy.
Don't be a business owner who lets your retail store's sales decrease! You want to be the owner who's constantly trying to bring people to your store — and get them to visit your website if you have one — so that your sales increase.
Yes, summers typically mean a drop in certain areas for retail stores, but that doesn't have to be the case for you! Follow some of these tips and tricks of summer sales to help keep your retail store away from the summertime blues.
Give Customers Hot Hot Pricing
It's hot outside so make your pricing just as hot inside your store. A great way to do this is having a summer clearance section and taking advantage of the summer holidays. Make sure your summer clearance section stands out from your other sections through big, colorful sale signage or some other method that separates this section from the rest of the store.
As for summer holidays, there are quite a few of them — Mother's Day, Father's Day, Memorial Day, Fourth of July and Labor Day — and each holiday you could do some type of sale tailored around that specific holiday. Offer great pricing on items and services people will more likely use during or around the respective holidays. For example, barbecue supplies and related food products, flip flops, and patriotic apparel would all be good things to put on sale or use to entice customers into your store.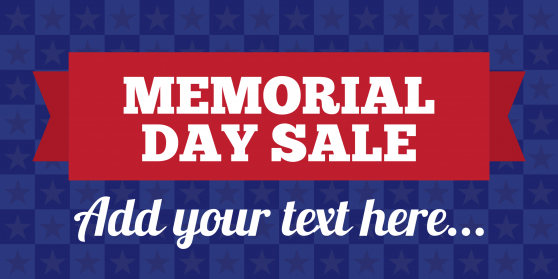 One period that isn't an actual holiday but an important time for retails stores during the end of summer is the back-to-school period. Most places do some type of back-to-school sale, but they always work. Get creative with your sale of these special school items and along with your hot pricing, no child or parent will be able to say no to your sales.
Reward Customers For Their Spending
More often than not if your store has a deal where customers who spend a certain amount of money get a free gift bag or gift card, they're going to spend at least that much to get the deal. We all know of at least one woman who's gone to a cosmetics store to buy one thing but then sees the store will give her a cute bag with various makeup essentials if she spends at least $30, so she buys more than what she went in for to get the deal. No matter what your retail store sells, you can do the same type of thing, and it's guaranteed to bring in more money to your store. The thing you offer doesn't even have to be something you spend a lot of money on, like giving them a 10% coupon on their next visit, so just think about what you could put together for your customers that's cost-effective, relates to your store and will encourage them to spend more.
Have Special Discounts During Off-Peak Times
Every store has lulls, a time of day or maybe day of the week where it seems that no one is coming into your store. To help entice people to get in your store during those off-peak times you can offer special discounts on either your whole store (probably not the best choice) or just certain items or a certain section or department of your store. Retailers would be wise to target those that are actually able to come in during these slow periods. If Wednesday mornings are slowest then target Moms and/or their kids as they are most likely not at work and able to visit the store. Offering special sales or other incentives to the right people during only these off-peak times will help draw in potential customers during the slowest times of your summer weeks.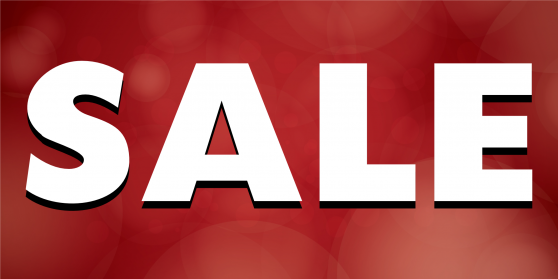 Arrange Your Retail Store For Sales
If you arrange your store so it's aesthetically pleasing while being conveniently designed for different types of sales, you're set for the summer. There are always little tricks with store layouts, cross merchandising practices, lighting techniques and creative item displays that influence a shopper to buy whatever it is you're selling. You could also try playing videos throughout your store to entertain customers, as well as give a promotional tie in and educate them on items you have on sale. Videos are not only a great way of informing customers about certain items, they're also great for grabbing and keeping a customer's attention and helping your sale items stand out from other items surrounding them.
Use Social Media To Its Fullest
In case you don't already know, social media is a great tool for connecting people together and getting news. It's also great for helping businesses build their brands. It's a tool you can use to help advertise your business and any summer sales or summer contests you might be holding. You can even offer exclusive deals to those in your social media community as a reward for being a loyal customer. We now live in a time where people have to be connected 24/7, and through social media your retail business can stay just as connected as your customers. Having a social media marketing strategy is a great tactic to help with summer sales, as well as help with sales and building your brand throughout the year. Here are some stats to help prove how dominant and helpful social media can be to your retail store:
On average, Americans spend 37 minutes a day on social media.
20% of tablet users and 19% of smartphone users comment on a purchase via social media.
68% of Millennials get the news from social media.
66% of Millennials look up a store once their friends check in to it on social media.
Don't follow the norm and let your numbers drop during the summertime. Add these tips and tricks to your sales strategies to help your retail store be the one heating up during the summer months.