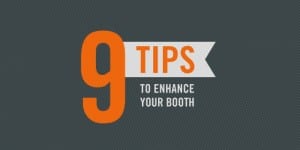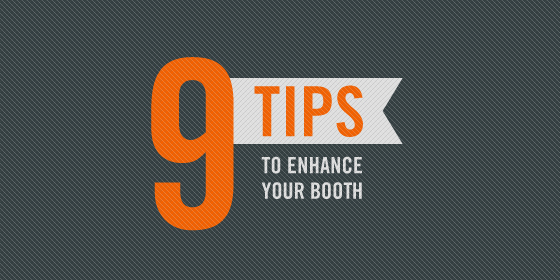 This month, trade shows are on the top of our priority list. First we traveled to Cincinnati for the Signage Foundation Conference. Then we headed off to Las Vegas last week for the SGIA (Specialty Graphic Imaging Association) Expo.  We saw plenty of great signage. And we also found some fabulous examples of how to create an effective display that generates excitement and produces sales.
Participating in a trade show can be a great way to build your business, or it can be a colossal waste of your time and money. A trade show provides lots of exposure to potential customers – it can be a fantastic opportunity to tell people face-to-face about your business, while increasing your brand recognition. But people won't stop by if your booth looks boring, or they can't tell what you're offering. You can spend thousands of dollars setting up a trade show booth, only to find that people give your display no more than a cursory glance as they walk past. Use these tips to design an effective, attractive display that generates interest and excitement, and you'll more than get your money's worth.
Do Your Homework First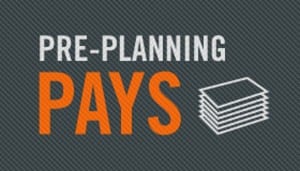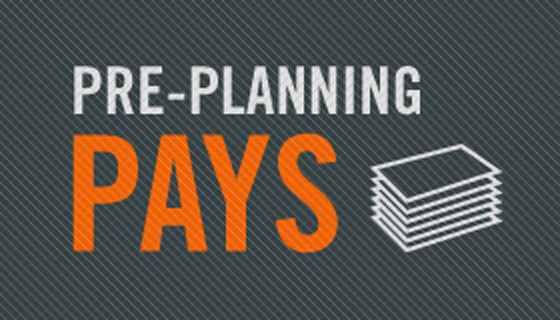 How large will your booth be? Most trade shows employ the 10'x10' system for determining booth space. Sometimes you can rent more space, say 10'x20', but let's assume that 10'x10' is the norm for most small and medium sized businesses. Make sure that the dimensions of your display take full advantage of the space you rent, but not so large that it appears cluttered or hard to navigate.
Is electricity included or available to rent? If you are running a computer or digital sign, make sure you bring enough extension cords to plug in all your electrical equipment.
What else  is included? Trade shows often supply vendors with a table and a few chairs for no extra cost. You might arrive to find the tables draped with an attractive cloth – or you might find a bare table with a scarred, stained top. Know up-front what you'll be getting so that you can be prepared with table clothes, extension cords and extra lighting if necessary.
Make your Brand Recognizable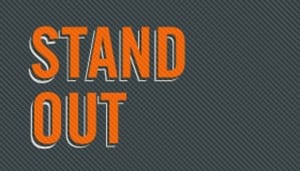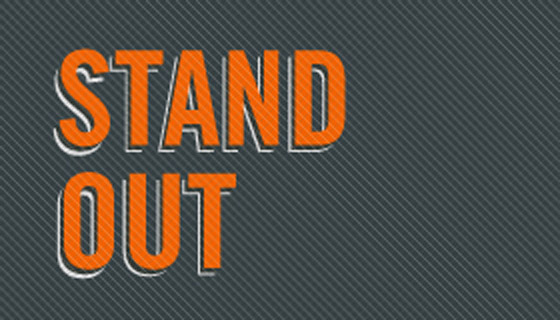 People approaching your booth should be able to easily decipher the name of your company and quickly have a good idea of what service or product you offer. If your company name doesn't identify what your company does, use graphics to help you convey the nature of your business.
Send a Clear, Concise Message
If you could convey one message to the person walking past your booth, what would it be? Your display components can't educate your potential customers about every aspect of your business – that's why you're standing there, ready to dazzle them with details and hand them a brochure, catalog and business card. Identify one aspect of your business that you'd like to promote with your display. Here are a few that you might choose to focus on:
Uniqueness – does your product or service offer something no one else has?
Price – are you the low price leader?
Customer Service – do you have a more liberal return policy than your
competition, or a better trained sales staff, or more prompt response?
Longevity – has your company been around for a long time? Do you have more experience than others?
Quality – is the quality of your product superior to that of your competitors? How so?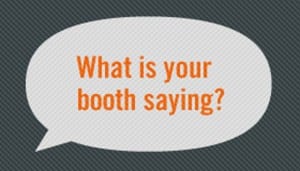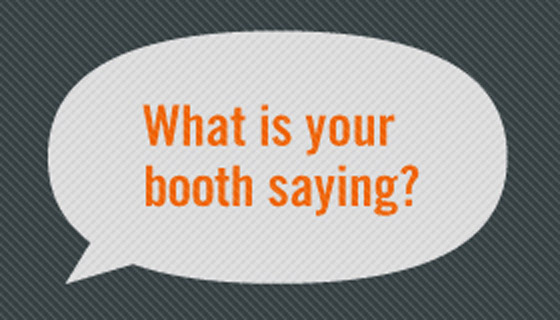 Perhaps your company has been in business for 25 years and you decide that you want to focus on your longevity. Design your display around that one key aspect of your business. For instance, your banner might say, "XYZ Company – Serving You for 25 Years!" Stop there. You've created a specific idea in the minds of people walking past your booth – your company has been around a long time, which may translate in their minds to ideas of great service and quality product. After all, you've been around for 25 years – your stuff must be great! Your banner doesn't need to say, "XYZ Company has been around for 25 years. And we have great customer service. And our widgets do a little dance, unlike that of the competition. And they're aluminum – not plastic. And we have the lowest price." Your sales staff can tell people all about your great customer service when they step into the booth. Customers can hold the widget in their hands to admire the aluminum construction. And maybe they can even see a demonstration of your widget doing its little dance.
Keep Your Design Consistent
In addition to a consistent message, the colors and design elements of your display should be consistent across all components of your display. Don't be tempted to use the old vinyl banners you bought three years ago alongside your shiny new trade show display – unless they look like they go together.
Tons of small signs all over the place distract from your larger displays. Let the large pieces show off your logo and promote your message – you and your staff are there to convey the other details.
To keep your display looking professional, never place hand-written signs anywhere in your booth.
Be Visible
Design your display pieces with bright, bold colors. There are a variety of banners that can help your display stand out. Use a font size that is large enough to be easily read, and keep text to a minimum so that your message is conveyed quickly.
A large, triangle, square, or round hanging vinyl banner above your booth will allow people to see your message the minute they walk in the door.
Use lighting to emphasize your display pieces and give your booth a brighter appearance. Install a few soft lights around your booth – they illuminate your message and product and temper the harsh fluorescent lighting typically found in convention halls.
Create an Open Space
One mistake typically made at trade shows is to place a table right across the front of the booth. The table might be a nice spot on which to place brochures, but it also effectively blocks people from entering your booth and creates a "them and you" dynamic. A table across the front of the booth also encourages sales staff to sit behind it. You're paying them to be standing up, projecting energy and exhilarating customers with the magnificent details of your product, not slouching behind a table drinking a soda. If you must have a table, place it along the side of your booth, and leave the front clear so that you can greet people and encourage them to step inside to learn more about your company.
Another common tactic at trade shows is to place posters on portable easels at the front corners of the booth. They're so lightweight that it's easy to bump into them and knock them over. People don't want to chance tripping over your display and causing a scene by knocking it into the aisle, so they might avoid stepping into your booth to avoid potential embarrassment. If you want to create visual interest in the front corners of your booth, try pop up banner stands as an inexpensive alternative. There are no pesky legs to trip over, and the banner provides more space for your message.
Make it Comfy
Have you ever walked a trade show as a visitor? It's exhausting. Those convention halls are huge, so your visitors are walking a long, long distance on concrete floors. Draw people into your booth by staging a lounge area with some comfortable overstuffed chairs and a small end table with information or interactive things they can play with. They'll appreciate the chance to sit down and you'll be able to start up a conversation.
Clear the Clutter
Your trade show booth is supposed to be earning its money by projecting a very specific image of your business. Hopefully a professional one. If your booth is sloppy and cluttered, people could think that your business must be the same. A few housekeeping tips:
Clear tables of large, messy piles of catalogs, brochures and business cards. Place one or two brochures on the table, or hand them directly to visitors.
Coats draped over chairs and water bottles sitting on display tables give your booth a disheveled appearance. Instead, place coats, handbags, computer bags and other personal items out of sight.
Have a small broom or portable carpet sweeper handy. If the guy three booths down is giving away free peanuts, you might soon have shells all over the floor in your booth. Conduct a quick sweep every now and then to keep your booth tidy.
The Final Word
Participating in a trade show isn't cheap. But it can be worth every penny if you take full advantage of your time spent there. Spend plenty of time pre-planning and designing your display so that potential customers will want to stop and have a look, and you'll end the show with a full appointment book or a stack of business cards from potential clients. Or perhaps you'll sell a few thousand dancing aluminum widgets.