Marketing the allure of your summer camp is fundamental in maintaining and increasing attendance. Whether you're operating an outdoor adventure camp, a bible camp, a coding camp, or an athletic camp, finding ways to grow the number of annual attendees is critical to turning a profit and staying in business for the long run! In a society that has gravitated away from outdoor activity towards social isolation due to social media, video games and technology in general, summer camps need to find ways to capture back the attention of the younger generation.
The Center for Disease Control and Prevention has found that only 29% of high school students participated in 60 minute, daily physical activity, proving that this trend of inactivity is plaguing the younger generation, or the age group known as Generation Z. Technology is one of the primary factors to a decrease in activity among children, which means the need to put down devices and go outside is at an all time high. Taking the time to create a marketing plan for your camp will not only benefit your camp, it also has the potential to change a child's life forever as they live the one of a kind experience that is a summer camp. Your camp could be the catalyst in helping children increase in physical activity and social interaction, so it's imperative that you can effectively persuade children to attend your camp.
Creating a plan that can entice children to attend a camp may seem like an impossible feat when kids today are glued to handheld screens and technology. In actuality, attracting campgoers only requires creativity and a willingness to go the extra mile. To make your planning easy, we've gathered the best marketing techniques that will specifically help you as a summer camp director or owner. We're here to take the stress of planning away, bringing you peace of mind knowing that you can build your camp's reputation and attendance without having to break the bank.
Knowing Your Target Audience
When creating a marketing plan, you must first pinpoint your target audience. For summer camps, you will have two main groups to advertise to: the children and the parents. Two different audiences means that you will have to create separate marketing strategies for each. Don't worry, we'll walk you through how you can target each group to help them see why a summer camp is something they should strongly consider. In essence, you will be creating a push/pull marketing plan, which will allow you to reach both audiences simultaneously. Your tactics to children will be more push marketing while drawing parents back to your camp or new parents through word of mouth referrals will be more of a pull marketing strategy. Knowing how to market to children and their parents will give you the most effective marketing campaign and greatest chance at success.
Captivating attention of the younger generation involves advertising to their likes and needs. To do so, focus your advertisements on the fun-filled activities your camp has to offer and the 'feel good' atmosphere of the camp. Incentives are the best way to persuade kids and teenagers. Potential campers need to know the 'why' behind attending your camp, so advertising the highlights of what you have to offer is the best route to take. It's important to note that the Federal Trade Commission has established guidelines for marketing to children, which includes the Children's Online Privacy Protection Act. Of particular note of these guidelines, it's important to consider the following when planning a marketing campaign geared towards children:
Websites and online advertising that collect information from children under 13 years of age must be under the Children's Online Privacy Protection Act (COPPA). Information collected must be provided to parents, among other

COPPA guidelines

. A privacy policy must be stated on your website, as well as receiving parents' consent before obtaining personal information from children. There are also 

guidelines for advertising on social media

, but nothing that is contrary to the COPPA guidelines.
Put yourself into their shoes, think of what they want to see and what would bring them to your camp. Marketing that is geared towards children and teens must motivate them to act, which in many cases is talking to their parents to support or fund their desire to attend your camp. Having a call to action, usually a link to a website, will help you to mesh advertising towards both the young and the old. We'll go into more detail on how you can use call to actions and a website later on in this post.
Planning advertisements that are geared towards the parents can follow the same strategy of those for children. Focus on incentives that parents will be inclined to follow, such as deals, skill development, and unique opportunities for children to grow as individuals. Marketing to parents should give them the answer to, "Why should I sign my child up for this camp?". Your marketing should help them realize that the summer camp will be more beneficial to their children then the presumed summer nothingness and endless screen time that dominates most kids' summer vacations.
Advertising Within A Community
Knowing the audiences is the first step in creating your plan. Now it's time to look at the various marketing channels you can use to create a versatile, well-rounded marketing plan. The community your camp operates in, or the communities that are in the area of your camp are the prime spots to begin your advertising campaign. The logic behind community advertising is that you're targeting local families who have direct access to your camp, giving you the exposure you need to build locally before you decide to expand to a broader geographic area. These local kids will have lower costs to attend your camp and therefore presumably a higher per capita attendance rate than those who come from afar. Parents of such kids may also be more at ease sending their children "away" to a summer camp that is really very accessible given an emergency. There are many ways in which you can put your name in the spotlight, so there is no shortage of opportunities to market your camp to these local kids and parents.
Signage Solutions
Implementing signage into your advertising campaign is the oldest trick in the book. This timeless approach to advertising will give you limitless possibilities for indoor and outdoor marketing. Custom signs and banners can be used to advertise camp locations, sign-up periods, and dates of the camp. If you're hosting your camp at a school or community center, you can hang vinyl banners or place yard signs on the property to advertise your camp. As mentioned, use opportunities to give crucial sign-up information, deadlines and links to websites. Signs can also be implemented to direct viewers to specific landing pages on your website to increase the chances of signups and increased attendance (which we will go into more detail later on). For booths and kiosks at local events, A-Frame signs, or teardrop and feather banners all work great to draw the attention of potential event attendees. Incorporate on-the-spot camp enrollment using tablets, smartphones, and computers. Square, a mobile business solution, will help you process transactions right away, making on the spot sign-ups a breeze for potential campers and parents.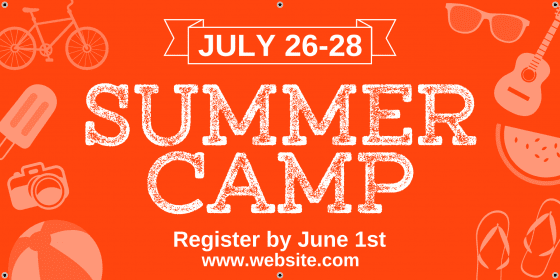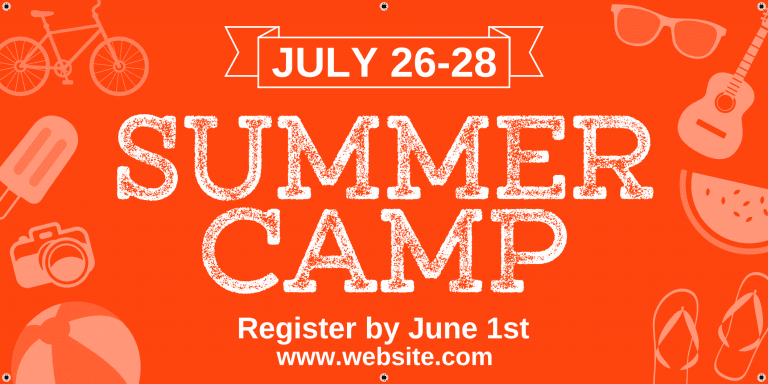 Attending local events will also boost your influence within a community. Treat events as prime marketing opportunities, creating displays at fairs or community sponsored events that will attract potential attendees to your booth and ultimately your summer camp. Retractable banners and foam board (or gatorboard!) signs are excellent for indoor fairs, while mesh banners make for great outdoor advertising.
If your camp has a fixed location that you wish to advertise at, you can implement aluminum or wooden signs for a more permanent display. No matter what your display needs are, there's a sign that will satisfy that need. Offline signage still can have a tremendous impact in an increasingly digital world!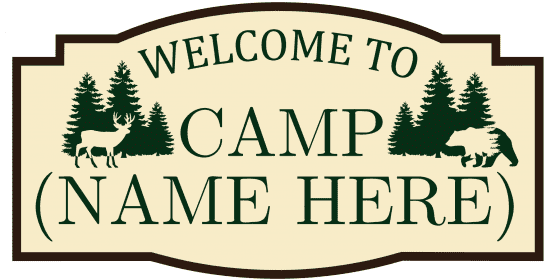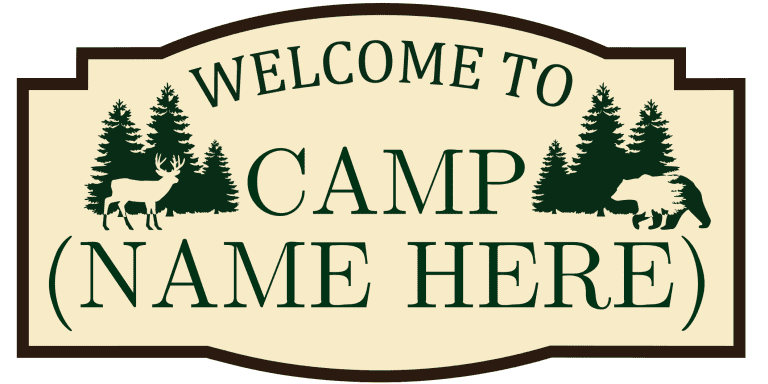 Partnering With Schools
With camp attendees being of school age, joining forces with elementary, middle, and high schools is a logical and advantageous marketing move. Building a bond and even a formal partnership with schools will allow you to reach a mass of students in one fell swoop. Schools can be places where posters, signs, and promotional material such as postcards are handed out to students or easily seen in hallways and classrooms. Teachers can be enlisted to promote summer camps, while giving you the outlet to offer student discounts. Partnering with schools is a win-win for both your camp and the school. Schools can initiate fundraising campaigns that can help students pay for attending the camp, while having a portion of funds help finance school operations. This method also takes advantage of the fact that students are essentially a captive audience as they must attend school and therefore see your promotional efforts. Needless to say, if you're summer camp isn't beneficial to children in some way schools aren't going to approve of such advertising for this very reason.
Work with school officials to have an assembly or go classroom to classroom showing promotional material of your camp to the students. Show videos and pictures of your camp, your website, and bring in testimonials of past attendees. You can also have past attendees and current students themselves be part of your efforts! There's no doubt that this will motivate students to talk to their parents about the camp. Provide handouts for students to bring home, which will double as a reminder as well as a way to invite parents to check out the camp as well. These handouts must contain information on your camp, including costs, important dates and deadlines, as well as a sign-up form to send in.
If you're running a church or Bible camp you may need to obtain approval from non-religious schools to advertise on their campus. It would be wise to contact the school's administration to verify the necessary procedures to advertise a religious oriented camp. Some states may also have laws that regulate advertising on campuses, so check with local government agencies or school officials to know what's allowed and what's not.
Collaborating With Businesses
Joining forces with local businesses will give your camp the ability to expand your name recognition within a community. Businesses that are well established locally and cater to either the kids who may attend or the parents of those kids are the ideal partners in marketing your summer camp because they have an existing relationship of trust and the attention of your target audience. So how do you best work with businesses to maximize a partnership? A joint-venture or cross-promoting with a business will benefit both parties, giving you the exposure you need, while helping businesses improve or solidify their reputation locally. Let's face it, a business wants to look good in the eyes of the community too, so helping a summer camp gives them that opportunity. It's best to partner with businesses that have like-minded ideals that your summer camp portrays. As noted above this is particularly true, and even required at times, for religious based camps.
Ideally choose a local business with a sterling reputation and a long history of successful operation. No matter the size of the business, there are benefits for partnering with a summer camp. If your camp does not have a non-profit identity, then it may be more difficult to convince businesses to work with you. If this is the case, negotiate with businesses to advertise within your camp in exchange for monetary or product compensation. For instance, if a business can provide food, clothing, or equipment used at your camp, you can help advertise their product when promoting your own camp. Brand exposure for those business would increase as they partner with your summer camp. At the very least businesses should have parents who are more aware of their product and/or service and potentially future customers in kids who attend camps and use their products.
Similar to partnering with schools, if you're hosting a religious camp, businesses may be hesitant in partnering if they do not hold the same beliefs of your camp. To overcome this obstacle, search for businesses that either have the same values as your camp professes, or look for the businesses which have partnered with similar organizations in the past. In any case, finding the right business to sponsor or partner with your camp will require planning and evaluating your goals of your summer camp.
Use businesses you partner with as heralds for your summer camp. Recruit them to post signage in stores and areas where there is heavy foot traffic, have them include your promotional flyers or coupons in orders or product purchases.  Doing so can not only increase attendance of your camp but also benefit them in a number of ways.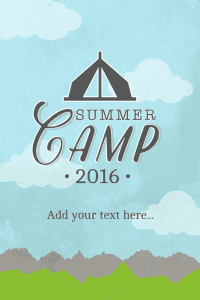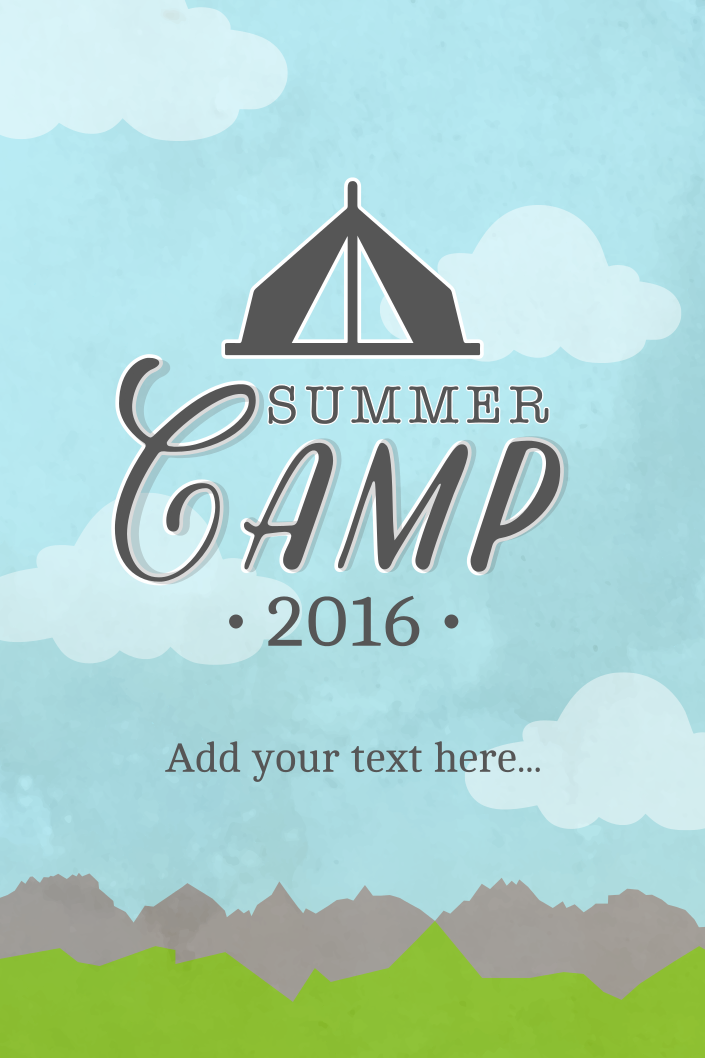 Online Marketing
The influence of online marketing and media is impossible to avoid, especially with its ability to reach your target audience instantly and effectively. Harnessing the power of the internet can be done in a variety of ways, including blogging, social media, and online targeting. Increasing your social media presence will help you convert online traffic into actual sign-ups for your summer camp. With so many tactics to use in the digital marketing field, we'll help you narrow down the online tools that will help you increase camp attendance most effectively.
Optimize Your Website
Making your website the hub of marketing activity is your highest priority. All of your in-person, offline and community marketing should drive traffic to your website to help provide more information and another opportunity to sign up their children. When visitors come to your website they should be able to easily navigate your content and find what they are looking for (which is most likely information on your summer camp and how to sign up). First and foremost, the landing page of your website should instantly grab attention. Captivating images, limited time discounts, and other call to action items will give visitors reason to stay on your site and navigate to other pages.
The goal of your website is to convert visitors, both children and adults, into committed campgoers. Use your website as a platform to post testimonials from past camp attendees, especially interviews of those who have experienced your camp first-hand. Dedicate a page for social media integration. This page can have pictures, comments, and other media contributed by campgoers. This user generated content can be submitted to the camp's social media page, screened by an administrator, and then posted for all of your followers to see. Photos, videos, and other experiences can help entice both parents and children to sign-up for your camp.
Implementing Social Media
It's been proven that Facebook, Twitter, and Instagram are the go-to social media outlets for your target parents. Studies have shown that these platforms are where parents spend the most time on social media, so focusing your efforts on these social hotspots will help you reach more parents. Knowing how to maximize the productivity of your social media efforts will widen your influence. With so many different platforms to use, it's important to know how some of the more popular ones fit into the grand marketing scheme.
Facebook – Whether you have a Facebook page already created or not, you must implement a plan for your page.

Marketing on Facebook

goes beyond sharing your page with other users and getting 'liked'. Facebook is an ideal platform for interacting with users and informing the general public about what you offer as a summer camp. Also, every camp should encourage sharing of your page and posts by your followers to further expand your reach on social media. Facebook can also work as a substitute for an independent website if you are unable to create one. You can also include sponsored Facebook posts that advertise throughout the platform.
Twitter –

Marketing with Twitter

should be concise, yet descriptive. Twitter is a platform that revolves around a constant stream of information being consumed by users, so regularly updating with links to videos, testimonials, and deals will be highly effective. Use hashtags that are relevant in your local geographic area to connect yourself with other local businesses and groups, which will help to build a network of partners to spread your message. Twitter also allows you to create sponsored advertisements that appear in users' feeds along with existing content. Because Twitter has a smaller audience for your target demographic (Twitter demographics lean way more towards millennials and less so to established families with kids and their parents), use the platform as a secondary medium behind Facebook.
Instagram – It's clear that

Instagram marketing

is centered on images and video clips. Visually communicating your summer camp is dependent on quality photographs and videos, meaning that you will need to staff a camp photographer or

learn how to use your phone's camera to its full potential

. In any case, photos and videos should capture the emotion of your camp. For example, if you're running a Bible camp, photos of campers participating in faith-building exercises and activities will resonate with viewers more so than a picture of the food you offer. Savvy Mom-instagram-users will be the perfect user to help spread pictures and moments from camp on this social media platform.
The goal for your posts should be to invite users to act, so include links to your website and other social media profiles in the posts you create. Instagram does not currently allow you to include clickable links in posts. In order to post a link, Instagram users can have links available in the bio portion of their profile. When doing so, have photo posts direct viewers to your profile page, where they can click the link found in your bio. Though we'd suggest that this is bound to change sooner rather than later so continue to adapt your Instagram strategy as the platform changes in their own attempts to monetize.
Email Marketing Lists
Creating a free, subscription-based email list campaign is one of the best ways to communicate with your followers. Users can simply sign up on your website, which will add them to the distribution list. You can use third party services, like Hello Bar and SumoMe on your site to enable static or pop-up invitations to sign up for your email list. Emails make distributing content on your website and social media pages easier. To send out your emails, services such as MailChimp and Benchmark will store your email subscribers, where you can then craft email content and send out news, updates and promotions to this list your website has aggregated.
What's great about email lists is that they have ability to tailor content to specific groups of people (known as segmenting in the marketing world). Segmenting will allow you to send distinct emails to adults, past campers, future campers, and businesses that have partnered with you. Emails can be sent to those who recently joined your list, or can be sent periodically throughout the year for touch points to help keep relationships active. By using emails to target specific people or target in certain instances (like during holidays or sale periods), you can tailor unique, applicable content. Distributing content via email will reduce costs of producing printed marketing material. Emails are also perfect for registering returning campers, making it easier to organize that process.
If you're afraid that your email will be discarded, there's a solution to that too. Titles used for emails will impact the probability they will be opened. If you're targeting adults with an email, a title along the lines of Cut Down On Summer Camp Costs would be effective, whereas the same title would not motivate kids and teenagers to open an email. Find ways to motivate email opening by including call to action phrases like, "Sign up now to save on camp fees," or, "Click for a once in a lifetime experience!" Call to action phrases target the emotions of a viewer, so the more engaging your phrases are, the more they will convert into camp sign ups.
AdWords and Online Targeting
Those ads that pop up on the as part of websites you visit and the search results on Google can also be used to help market your summer camp. AdWords gives you the freedom to market to specific demographics and geographic areas, which is perfect for a summer camp looking to increase exposure. Setting up an AdWords campaign is straightforward, making it a hassle-free experience advertising online. The only drawback to running an Adwords campaign is that each click on an ad will cost you money. This means that it could be very costly if this tactic is not used with prudence and some expert help is involved. While it is a very powerful method it is one that needs to be carefully managed for any kind of camp on a tight advertising budget.
Along with AdWords, a variety of social media websites have adopted a similar advertising technique that uses ads that are displayed or presented on their social platforms. Online targeting grants access to advertising to specific demographics and geographics like adwords, as well as implementing keywords that trigger ads to appear throughout the page.
As noted above, at the very least both Facebook and Twitter allow camps to target ads (see below) based off certain demographics to those using these social media platforms. With Gen Z using these platforms all the time this is a great way to reach potential campers.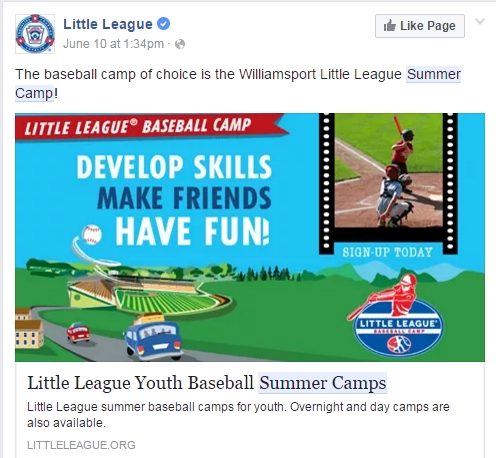 Online targeting and AdWords can go hand in hand with your social media pages and website. Use ads to direct patrons to your website, which you can set up specific landing pages that offer unique discounts depending on which ad they clicked. Design ads that use call to actions, just as you would use for landing pages.
Set Up Camp
Modern advertising allows for a diverse array of channels to reach target audiences. When considering your own camp's needs for advertising, take into consideration how each marketing method can be used to your advantage. Incorporating signage in joint ventures with local business will allow you to reach members of the community quickly and inexpensively. Online advertising gives you limitless reach in terms of amount of people see the ads, as well as giving you control over who sees the ads (demographics, geographics, specific parameters). Give your camp the best opportunity to increase awareness and ultimately camp attendance by expanding your influence online and in the community using the techniques we've outlined in this article.