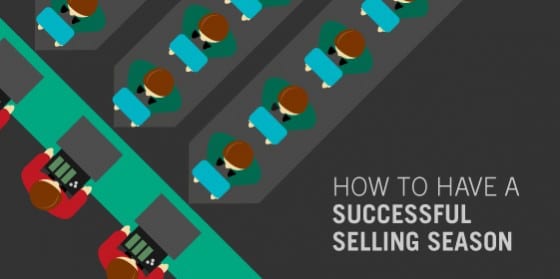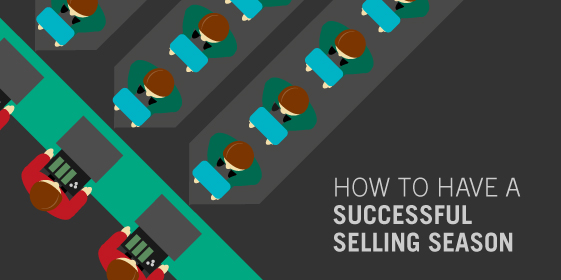 The Holidays are Here
Walk into any Walmart at 11:59 pm on October 31st and what do you see? Pallets of Christmas products, decorations and other assorted holiday items. Employees hover around like a pack of ravenous wolves waiting for the OK to pounce. The clock strikes midnight and the walkie-talkies light up like a trucker convention. The holiday season has arrived. Let the madness begin.
Ok, so that might have been a little dramatic, but seriously, you can't help but notice that the holidays are being forced upon us earlier and earlier each year. It's not surprising given the economic juggernaut that is Christmas. It can all seem a little hectic, especially if you are a small business owner or local retail shop. How can you compete with the big boxes and their crazy discounts? As a marketer, who has worked in both retail and Fortune 500 companies, I have seen both sides, and I have a few suggestion.
Here are my three tips to a successful "selling" season:
1. Customer Service Trumps Everything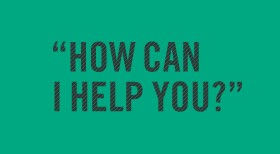 I know we harp on customer service a lot on the Signs.com blog and rightly so. In fact, we feel that is so important, it is part of our core values. Early on in my career I worked at two different retail stores primarily doing in-store merchandising and visual displays. One was a basic clothing store and one focused on outdoor/ski/snowboarding gear. Different products but very similar clientele.
What set the two stores apart was the level of service customers received. In the clothing store, associates were forced to attend training and to learn in-depth details about the materials used, the latest styles and how to track down merchandise that was out-of-stock. During the holidays, this level of knowledge and ability to help the customer find exactly what they were looking for was invaluable.
In the outdoor gear store, things were done differently . . . not different as in associates were rude or not helpful, there was just a different vibe. Associates had minimal training, couldn't really tell the difference between similar products and had no way to order out-of-stock products. In the end, the outdoor gear store closed down. Of course there were other factors involved, but I couldn't help but think more could be done to satisfy customers.
Your retail business or small business isn't any different. You can't usually win on price or volume, but you can win on service. Go to any big box store and you know what I am talking about. Good luck getting the help you need. So going into the Christmas season, focus on service and make sure your associates focus on it as well.  If you can, give your associates the leeway to go all out for customers. Besides, they are usually the ones interacting with customers anyway. Your customers will love you and you can bet they will come back to shop the other 10 months of the year!
2. Focus on What You Do Best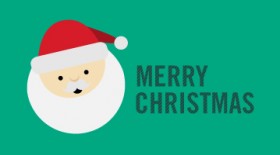 The stress of the holidays causes us all to go a bit crazy. Why else would we wait in long lines for toys that our kids look at once and then just play with the box it came in instead (yes, this has happened to me multiple times). As business owners and managers, the stress to drive revenue can cause us to get a bit crazy as well. We try to think of "creative" ways to increase sales but in doing so, many times we create campaigns or activities that actually draw our attention away from what we do best.
Case in point. Another company I worked for offered 2 products and 2 products only. And they did a heck of a job doing it. They were the leader (for sure in the top 2 or 3) in the industry at the time. Unfortunately, upper management was like a revolving door for the better part of a year. During that time, each new manager wanted to put his stamp on the company. Some had great ideas, some didn't. The problem was not the ideas per se, it was that they were constantly forcing employees to switch focus mid-project. What happened? Contention and a lot of wasted time and money.
This season, identify what your business does really well and focus on that. If you need to add products, find ones that are complementary to what you already offer. For example, here at Signs.com we developed a lot of new holiday templates. We didn't reinvent the wheel, we just offered a new version of what we already had. You will find that your customers will be happier, your employees will be more confident because they know what they need to work on, and come December 26th, you can call the Christmas season a success.
3. Give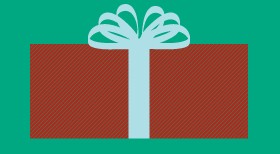 I know you are probably saying, "wait I thought this post was about how to make money during the holiday season." You're right; it is. But let's not forget what this season is really about. On the flip side, I will let you in on a little secret . . . use the holidays as a time to get your business and employees in on the giving back action and you just might earn some new customers in the process.
For one, volunteering or getting involved with local charities during the holidays gives you and your employees the chance to meet other businesses owners in the community. I mean, you are a local business right? Doesn't it make sense that the same people you meet might be a  customer or maybe a future customer? Back in May, we posted about inexpensive marketing ideas to do in and around your communities. These same ideas can be used during the holidays too.
Not only do you get a chance to give back, getting involved can open doors to lots of new opportunities. At Signs.com, we just joined a local chamber of commerce and I have attended a few meetings and events recently. I am amazed that every time I go, I meet new business owners and managers who are excited that a sign company like ours is involved in the local community and they even expressed interest in going online and ordering a new sign or two from us. Giving back definitely pays.
The wrap (pun intended)
No matter your industry, the holidays are a great time to grow your business. Just don't get too caught up in it all and forget that special gift for your special someone! Always take an angry customer over an angry wife.