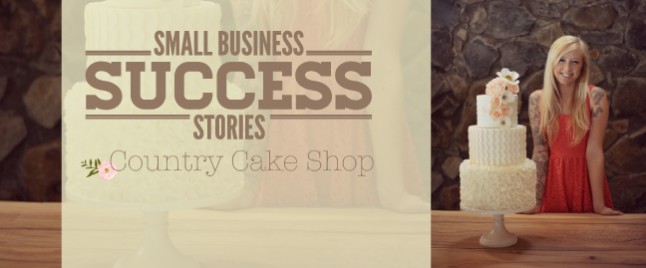 Today's small business interview is with Sara Stringer. Sara is the Owner and Founder of Country Cake Shop located in Salem, Oregon. Country Cake Shop focuses exclusively on custom wedding cakes.
Sara bought a custom foam board sign from us that acts as a great display sign to help brand her company at events and displays.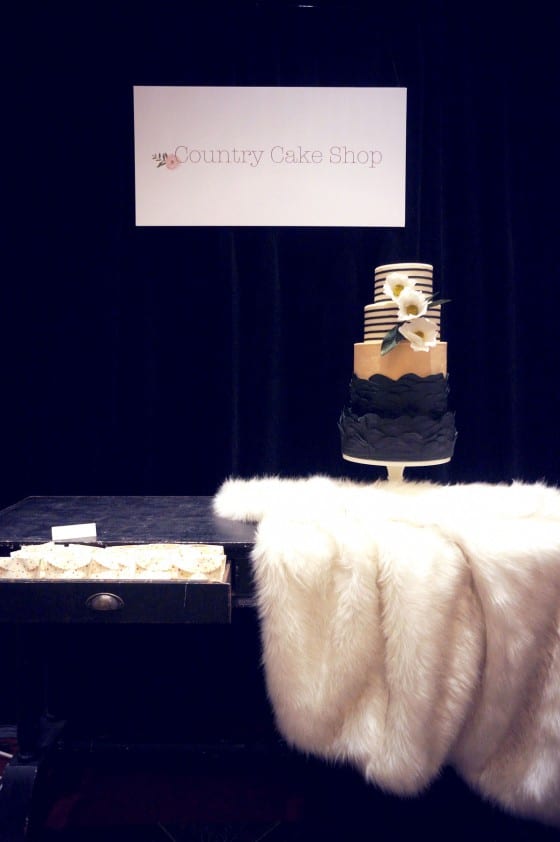 Tell us about yourself
I'm Sara Stringer, owner and cake designer for Country Cake Shop. I'm 28 years old, and I grew up in Salem, Oregon. I coach high school volleyball, I'm a hobby photographer and I opened Country Cake Shop about 3 years ago. I learned to bake from my mom who was a hobby baker while I was growing up so I guess it runs in the family!
What does your company do?
I create customized wedding cakes, that have a very romantic, feminine and sophisticated style. I'm extremely passionate about what I do and spend an extensive amount of time on every project. I specialize in realistic looking sugar flowers and delicate ruffles.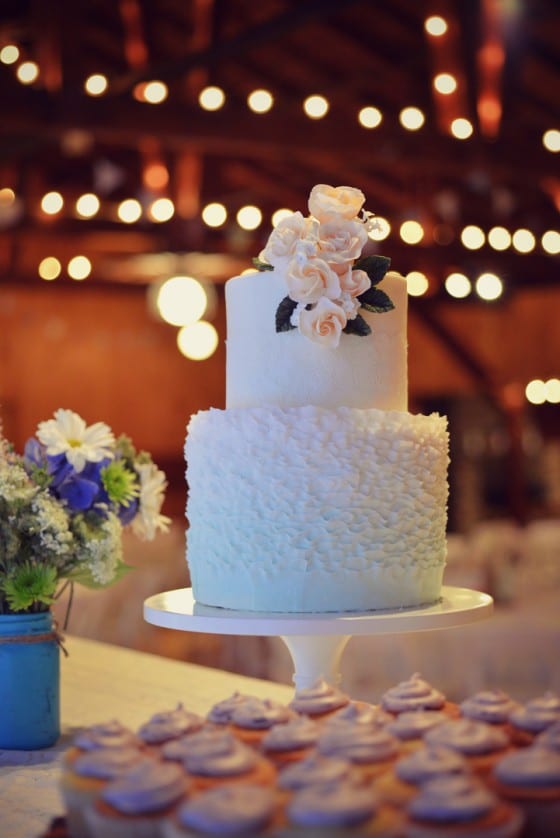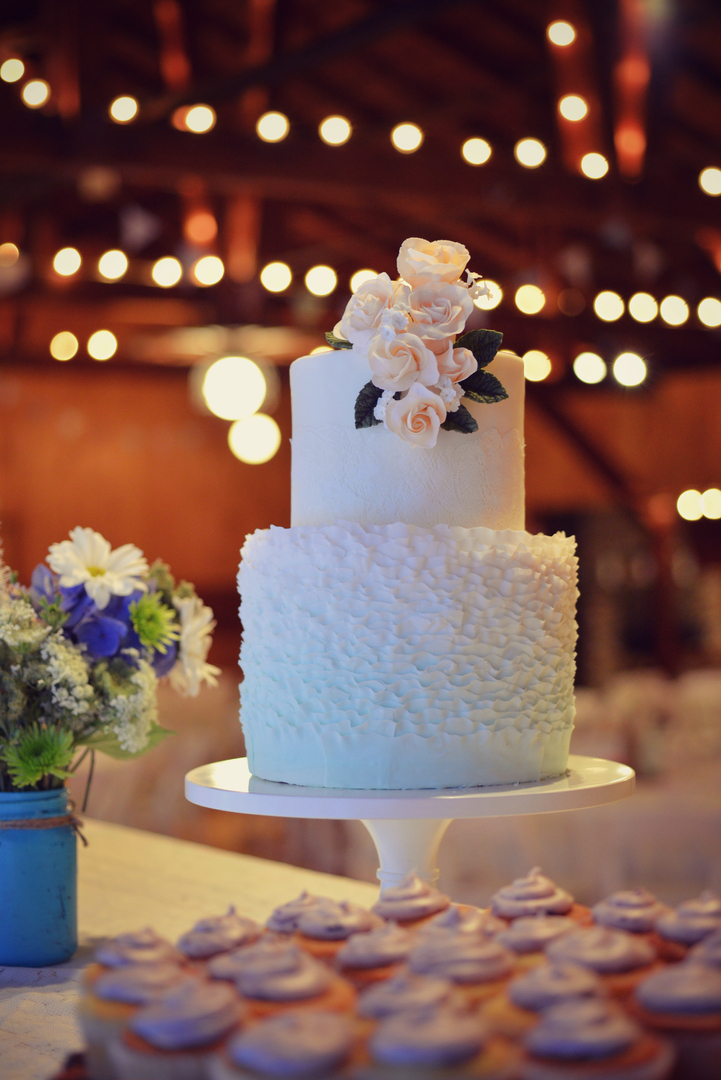 Where did the idea for your company come from?
It wasn't until I stumbled across photos of sugar flowers, that I found something that I was really passionate about. I took a two day workshop in Alexandria, VA- spent my small savings to get there and I was hooked. I spent the next couple months creating cakes. I'm self taught (aside from the workshop) so it took a while to figure out how to put cakes together and how different techniques worked, but after a while I had a decent profile and decided to open my business.
What sets you apart from your competition OR what is your unique selling proposition?
Branding. I cannot say enough how important branding is for my business. In the wedding industry, style is everything. Having that boutique experience to go along with a great product has been really important. So many brides are turned off by a poorly designed website or bad quality photos. I spent a long time trying to figure out how to take good photos of my cakes and it has made a huge difference.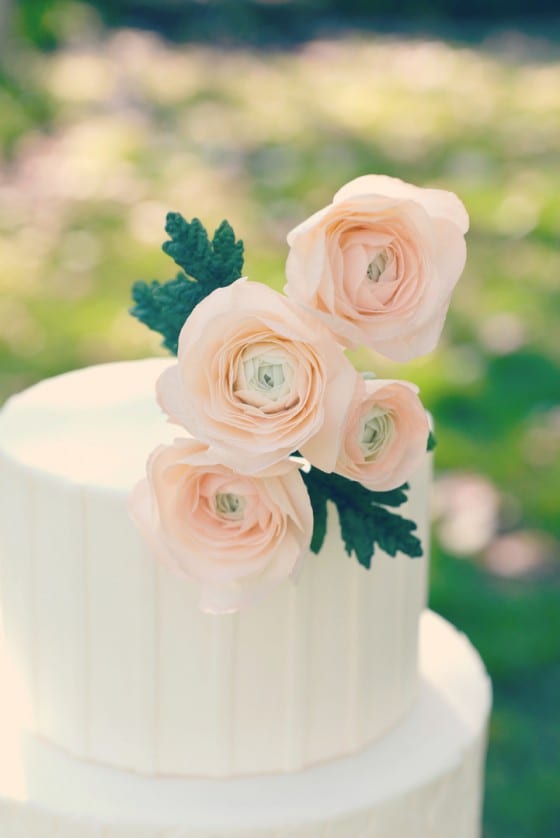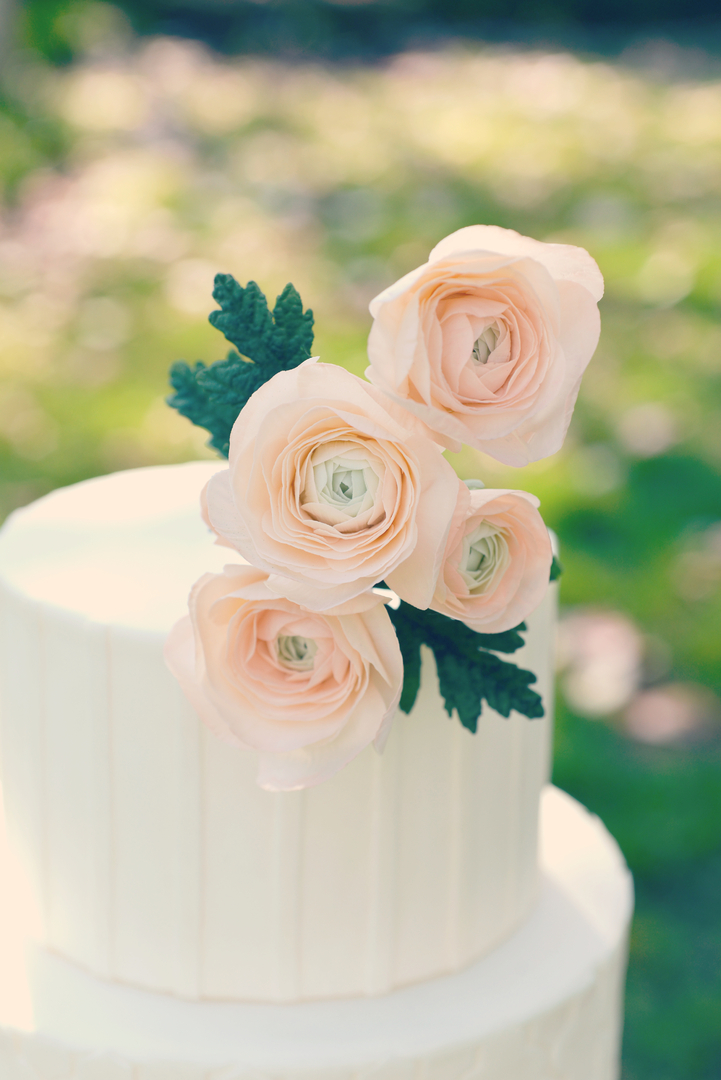 What is one strategy for gaining customers that you have been successful with?
Honestly, the best strategy I've found is just creating cakes in my own time to use for photos. Brides a lot of time have trouble visualizing what they want for a cake or what would fit into their perfect wedding. Not only is it beneficial to my business to do this but it is a fun and creative process for me to come up with completely new ideas and techniques.
Where specifically are you sharing your photos? Do you find certain platforms (your own site or a specific social platform) to be more effective in driving leads? If so, which one and what are you doing specifically? Anything unique?
The photos are being used on my Facebook page, website as well as Wedding Chicks, Style Me Pretty, Once Wed, and Oregon Bride Magazine blog. I also make cakes like this for styled shoots. This is a pretty common practice for wedding vendors, where several vendors collaborate and submit the photos to a top blog or magazine. We are all pretty creative people so we have ideas just racing through our heads non-stop, this is a way we share and inspire brides!
Is there an area that you've struggled with in regards to customer acquisition that you believe is critical to future success? If so, how are you overcoming that?
I'm based about 60 miles from Portland, the biggest city in Oregon. I've had brides pass me over because they just assume I either won't deliver that far, or that it would be more expensive than a Portland based company. I charge $1/mile and most Portland companies I've seen charge $50 for anywhere in Portland- so we come out to about the same cost. I've been doing wedding shows in Portland so I have the opportunity to talk to brides in that area.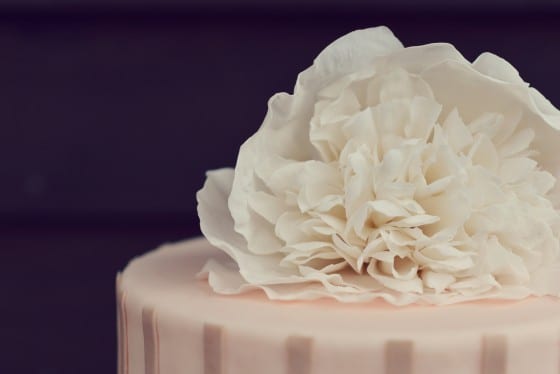 What unique challenges come with being an online only company (when presumably other cake shops have a physical location) and how have you overcome this?
Sometimes its hard to get customers to test the waters (mostly for events other than weddings) because they can't just walk in and sample, there's a bit of a commitment involved in scheduling a cake tasting. Part of this I think comes from not knowing what to expect, thinking it may come out over their budget with costs they may not have been expecting. I'm very open when communicating with potential clients. I do whatever I can to lay things out and make them feel comfortable. We thoroughly discuss everything; cost, design, delivery, flavors, etc. so they know exactly what they are getting into.
How do you compete with the bigger/more established competitors in your area that are similar to yours but have a recognizable brand and large marketing budgets?
I put so much emphasis on branding and quality of my product that I stand out. In a world of Pinterest weddings, every bride wants the perfect visual. It's not just about an amazing cake, its about an amazing cake, in the perfect setting on a great vintage table with a slice of ombre cake. Having great photos of these things create that dreamy visual that brides are looking for that other businesses don't take the time to do.
What is one of the biggest challenges you have had with your business and how did you overcome it?
Experience. I'm self taught, so there has been a lot of trial and error and figuring out what I'm capable of. I had to do a lot of cakes in my free time to figure out what would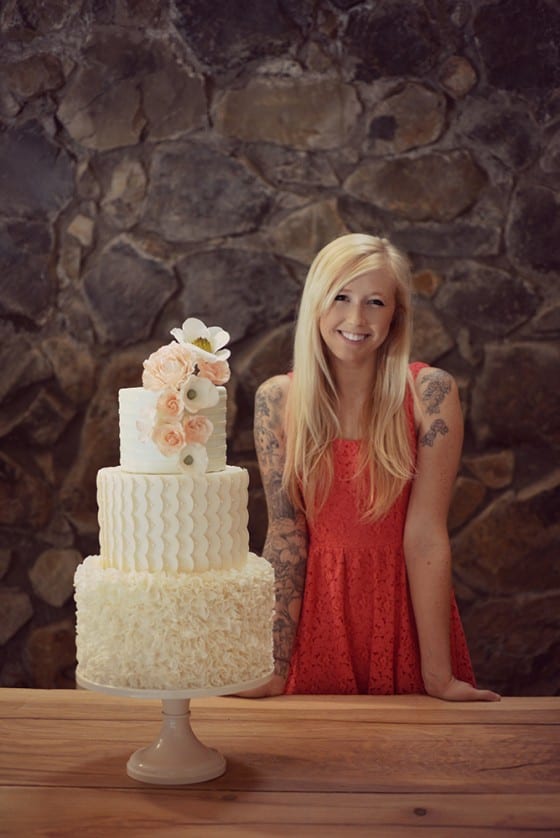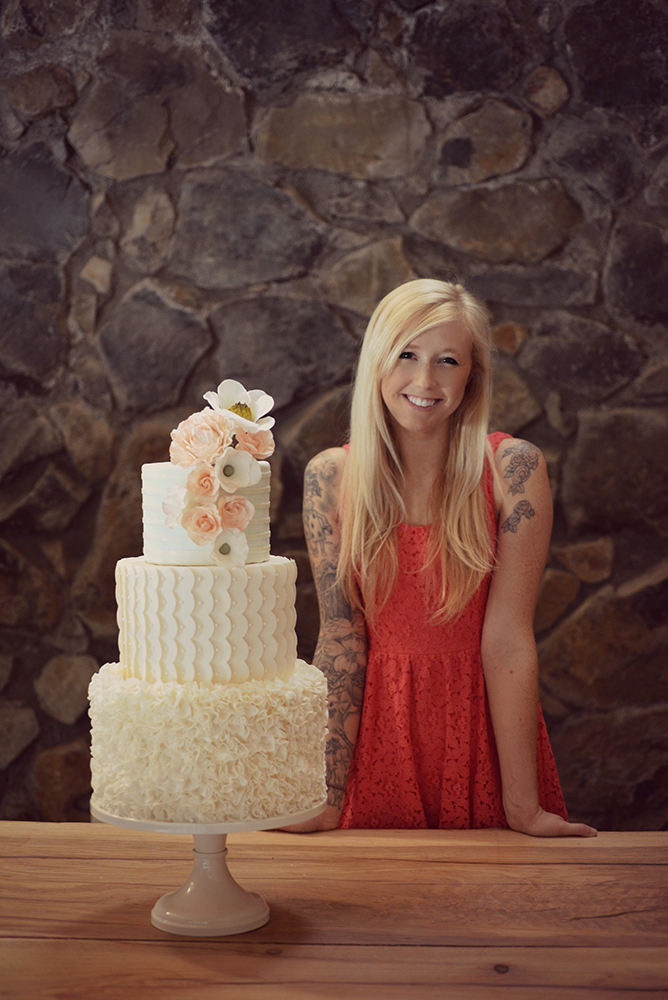 work, and what would solve specific problems.
If you could rewind time is there anything you'd do differently? If so, what?
I think it would've been beneficial to have met with a small business adviser. It was really difficult to figure out everything I needed to do when I had no experience.
If you had advice for other SMB owners, regardless of the industry, what would it be?
Don't be frugal! Things that represent your business, like your website, business cards, etc. It's so important that they look fantastic and professional. Spend the time and money!
How do you "WOW" your customers?
I strive to make my cakes look perfect and I feel like that really resonates with brides who are putting together their dream wedding. Brides always seem to love the cake tastings as well; they get 6-7 tiny layered cakes to sample with their own custom menu. They always love the samples! My portfolio is a great book put together through Blurb, and everyone seems to love the quality of it.
What do you think the future holds for your business?
Only time will tell! Being so passionate about my business really is beneficial; all my free time is spent learning new techniques, photographing cakes, or updating my website.
Without sharing detailed financials can you speak to your growth to this point and why you think it will continue?
I'm going on my third wedding season. So far I have nearly twice as many weddings booked for this season than I did for last season. Exposure for my business has just begun with features in local magazine and being a preferred vendor and several international top wedding blogs.
Where can you be found on the internet? (website, social, etc.)
Website – www.countrycakeshop.com
Facebook – www.facebook.com/countrycakeshop
Pinterest – www.pintrest.com/countrycakeshop
Editor's Note: Thanks for Sara for her willingness to answer our questions. Sara offers some sound advice for companies that are purely online and don't have the bricks and mortar location experience that many stores have. It is evident that she understands the importance of branding and always presenting a professional front to customers. Without a physical location your entire company will be judged on what people see on your website and social properties. Thus, make them professional! Sara has done just that. Hand in hand with this Sara notes that business owners of online companies shouldn't skimp when it comes to spending money to achieve this professional look! If customers are going to base their buying decision off what they see on your website don't be afraid to spend some money! Sara also understands that online businesses have to be as transparent as possible in an attempt to gain trust from prospective customers. Transparency can help tremendously in convincing customers that you're not simply trying to make money off of them but able to fill their need or want. Thanks again Sara!