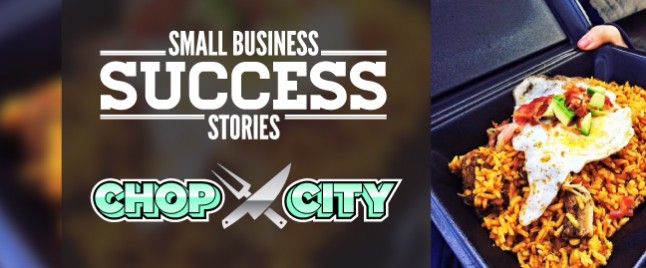 Today's interview is with Andrew Simeona. Andrew is the Co-Founder and Owner of Chop City SLC. Chop City is a Salt Lake City based food truck and catering service offering a variety of sandwiches and bacon desserts.
Andrew and Chop City bought several signs for their food truck from us including a custom magnet that is used as their menu and another magnet for the truck advertising the bacon aspect of their products and their social media presence. Both of these custom signs can be seen below.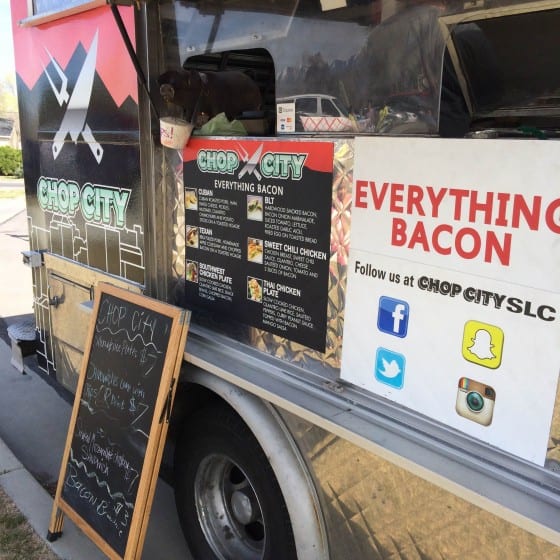 Tell us about yourself
Born and raised in Salt Lake City, I come from a Polynesian and Greek background. Naturally, growing up in these cultures has given me a love for food. As I've grown older I've coupled that with a love for travel. As far as I'm concerned Anthony Bourdain has the best job on the planet.
As the son of immigrants, I was raised in an entrepreneurial culture. Many members of my family have found that the most fulfilling way to make a living has been to create businesses and realize the full value of their hard work.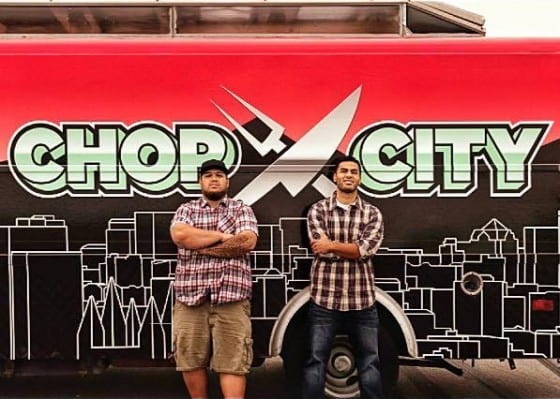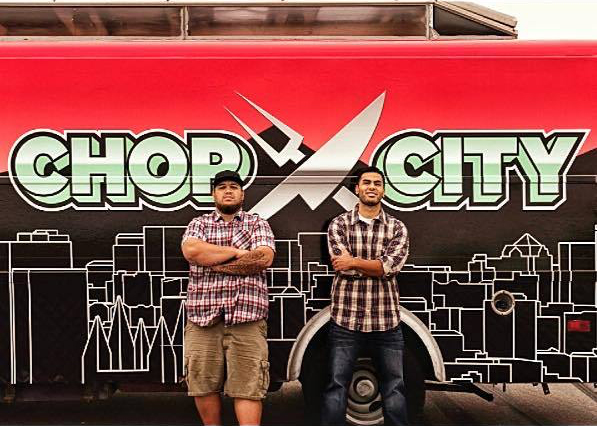 What does your company do?
Chop City (CC) is a food truck and catering service. We can be found all throughout the Salt Lake Valley. Our menu features a wide variety of delicious options from around the world. The twist is we add bacon to everything we do.
Where did the idea for your company come from?
Our family has always had a knack for cooking amazing meals. My cousin Geoff Patmides is no exception. So we teamed up to create CC to fulfill a lifelong dream of building something together.
Was there a specific moment or event that motivated you to jump into the food truck scene/business?
I wouldn't say there was one particular moment. We had entertained the thought of teaming up a few years earlier but the timing was off. In 2014 the time was right for both of us. We looked at the budding food truck scene in SLC as the best route to create CC. So we put in a few months of work and started this company.
Outside of your cuisine and the bacon approach, what sets you apart from your competition OR what is your unique selling proposition?
The stigma attached to food trucks is that the quality of their food is subpar. We sell a quality product and have a strong brand. Our brand is us and the way we treat people.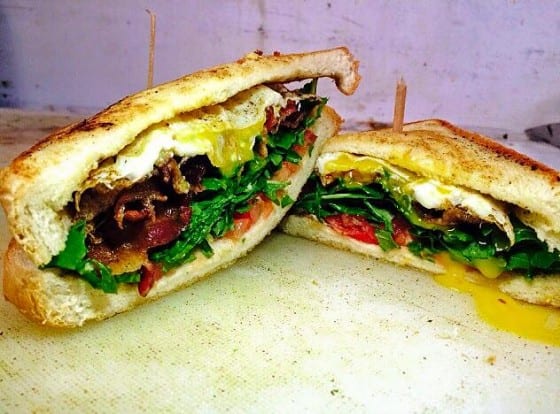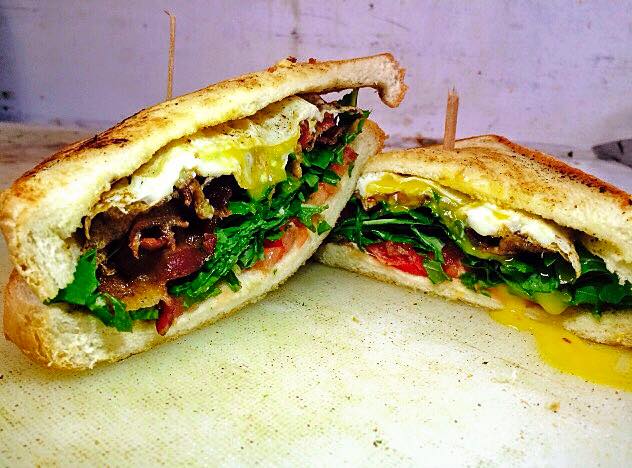 What is one strategy for gaining customers that you have been successful with? Is there an area that you've struggled with that you believe is critical to future success? If so, how are you overcoming that?
We have really benefitted from an engaged following on social media. We try to run plenty of giveaways and other fun events to keep people interested in what we're doing at CC.
An area that we are constantly working at is how to increase customer retention. If we don't see a customer again there could be many reasons. We try to pinpoint trends and make necessary improvements to our customer experience.
We make it a point to reiterate with customers that their satisfaction is our top priority. If a customer isn't happy with their order then we do whatever we can to fix that.
We also make a huge push to connect with our customers through social media. Being a mobile food truck that is at a different location each day, our chances of seeing a customer come back are much greater if they are getting updates of our location.
What is one of the biggest challenges you have had with your business and how did you overcome it?
We opened in the fall. We fully expected the weather to be a challenge. Fortunately we were blessed with a mild winter, but there were still tough days where we couldn't operate at full capacity due to weather. We remedied that by putting heaters out in front of our truck as well as a tent. Also, making a huge push for indoor catering gigs helped us navigate the winter months.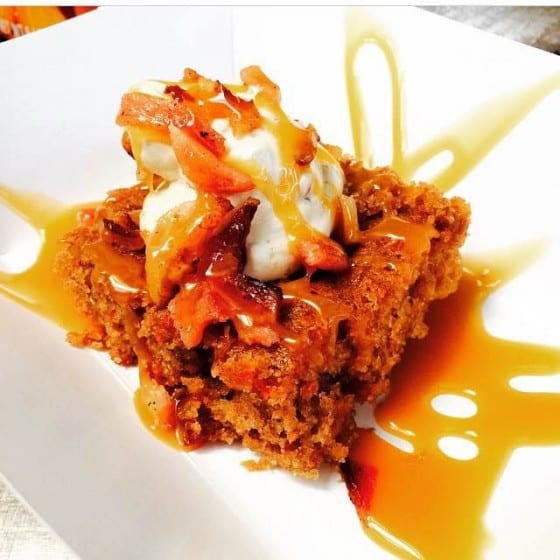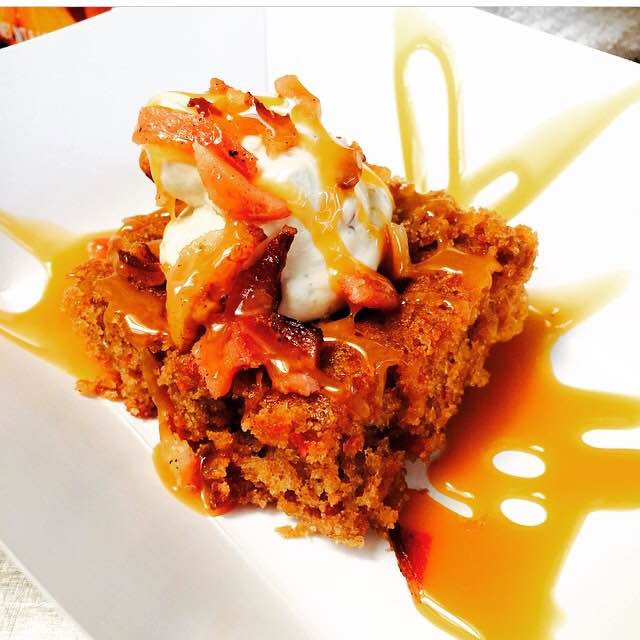 If you could rewind time is there anything you'd do differently? If so, what?
That's a hard question to answer. There are so many lessons that we've learned through experience since we've started this business. As an entrepreneur the trials you face are your master teachers. I'm not sure there is a path to success that doesn't require trials in some form or another.
If you had advice for other SMB owners, regardless of the industry, what would it be?
My advice is to to think smarter not harder. So much of what we do could be made more efficient if we would just stop and ask ourselves why we do it that way and then try to find way to do it more effectively.
Also, Geoff and I constantly have differing viewpoints. The key to our relationship is we both put our pride aside and try to do what is best for our company always.
What's your approach for negative reviews, which can be make or break for restaurants/food trucks, left online?
I would say this happens once every 500 or so customers. When we do get a negative review our approach is to contact them directly. We always apologize first then try to identify what the issue specifically is. Some of our best customers now were people who once posted a negative review.
How do you "WOW" your customers?
We often give away free samples. This works wonders with pulling in customers off the street. We know that once we get customers to try our food they love it. Whether it's a unique twist on a dish they've grown up eating or bacon added to a dessert favorite, people are usually interested in trying it out.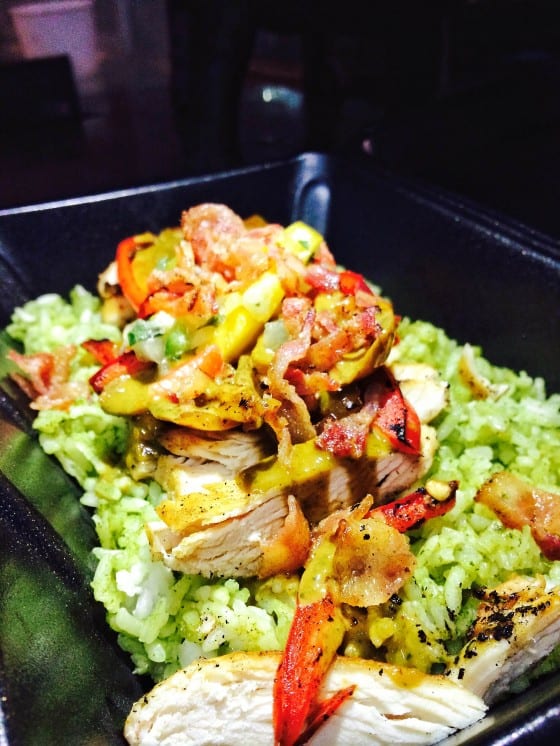 What do you think the future holds for your business?
We are mainly after stability. Perhaps one day we will expand to another truck but as of now we are mainly focused on building a quality brand with a quality product. In our short time being open we've seen success. We've also seen many other trucks open and close down. It's crucial to our success that we wait for the right time to expand.
Do you think a single food truck can be "franchised" in the sense that one company could have 3-5 food trucks serving the same thing all under one brand? If so, why? If not, how do maximize your revenue from your lone truck and limitless locations to serve at each day?
There are many trucks that have the right model in place to be able to expand into a franchise situation. To expand what you do has to be scalable. The trucks that have expanded that way have a menu that doesn't require a skilled chef to prepare.
I certainly imagine there being a demand for our food. The challenge with us will be to maintain a high quality product through the franchising process. This means we must refine our process and staff our trucks with the right kind of employees.
Without sharing detailed financials can you speak to your growth to this point and why you think it will continue?
We've seen a steady increase in our monthly sales. Our social presence only continues to grow and our schedule keeps filling up. So much of this business is the way you treat people. Nothing matters more to us than this. We'll continue to get business as long as people matter to us most.
Where can you be found on the internet? (website, social, etc)
You can find us at @chopcityslc on Instagram, Facebook and Twitter. We post our daily locations there.
Facebook – www.facebook.com/chopcityslc
Twitter – www.twitter.com/chopcityslc
Instagram – www.instagram.com/chopcityslc
Editor's Note: Thanks to Andrew for taking the time to be a part of our small business interview series. Without a doubt the food truck business is a challenging entrepreneurial endeavor and Andrew and his business partner Geoff are doing great things. As Andrew alludes to their primary reason for success is developing relationships and making the truck about people. If people are the most important thing to success in this case then right behind it is a quality product. Andrew correctly understands that customer service is great but a good product is also a necessary part of a successful business. Chop City also does a great job leveraging social media and understanding that every business' use of social media and different marketing channels is going to be unique. Business owners need to figure out which are most important for them, develop a strategy and then execute. Great work Andrew and thanks again!