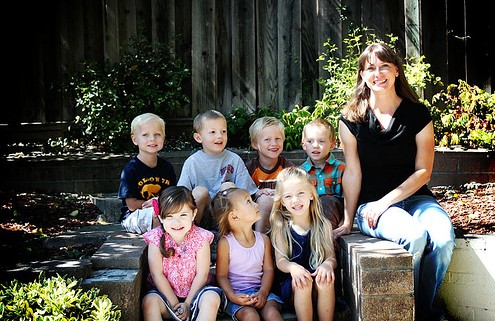 Quitting a job to stay home and raise kids sounds like a wonderful concept; all the time in the world to snuggle your sweet little child, read books, play educational games and generally be the kind of perfect parent that only exists on television shows. Reality? Is a little bit different.
Stay-at-home parents often find themselves isolated and intellectually under-stimulated. While they feel that staying home with their kids is the right choice for their families, wiping runny noses and poopy bums isn't exactly the idyllic scenario parents had in mind when they signed up to stay home all day.
The answer for many stay-at-home parents is to start a home business. These ventures allow them to combine the joy of raising kids with the intellectual stimulation and financial rewards of entrepreneurship.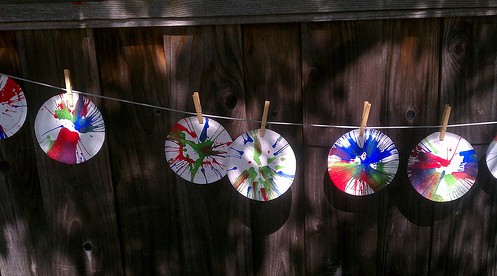 Yesterday's post dealt with how choosing to be a stay at home dad could be a rewarding decision. Today, Libby Monson, a stay-at-home mom and entrepreneur with three young sons, tells us how her recently opened Pear Tree Preschool is the perfect combination of the rewards of entrepreneurship and the rewards of parenting.
The school, which is operated from her home in San Ramon, California, opened for fall term in 2012 with an enrollment of seven students (including Libby's own son). She currently teaches a class three days per week, but is planning to add a second class in January.
Why did you decide to open a preschool?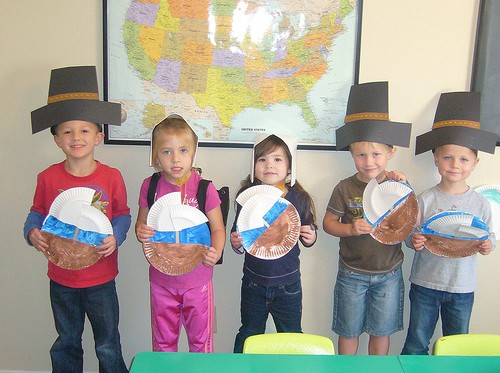 Somewhere along the way while raising my three boys and volunteering in their schools I discovered that I love teaching little kids.
I wanted to open my own school because I like to make my own schedule. I follow the same calendar as the local elementary school so that I always have the same days off as my two older sons. They don't even realize that I work because I am able to do it while they are in school. Next year when my youngest goes to kindergarten I'll be able to adjust my schedule to fit his and I'll keep doing that every year until he is old enough to walk himself to and from school.
The other great thing about a preschool is that I only have the kids for three hours. They go home at noon and I still have a couple of hours until my big kids get home from school.
What adjustments did you have to make to your home in order to accommodate your business?
First I moved all of my kids' toys to their own rooms upstairs so that I have total control of what the preschool kids are playing with. My boys' Nerf guns and Beyblades aren't appropriate for a preschool environment so all that kind of stuff had to be relocated.  
I use my kitchen and the attached family room to set up learning centers. We also use the back patio and backyard for centers and play. Originally I planned to use the front room as a learning room with preschool tables and chairs that I set up and took down before and after school. It didn't take long for the setting up and taking down to get really old and I started eyeing my seldom-used dining room.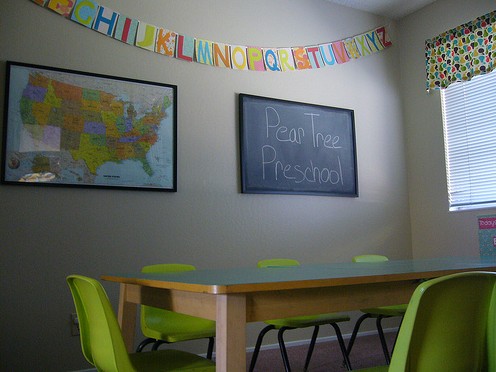 I put my dining set in storage and bought a used dining room table. My husband cut the legs of the table down and I had a perfect preschool-sized table that looks good in the room. I framed a map and chalkboard for the wall and made a cute alphabet banner. I wanted my new school room to be functional and cute but not cheesy primary colors since I have to live with it all day, so everything is in a color scheme that goes with the rest of my house and it doesn't feel like we live in a preschool.
A benefit that I wasn't expecting is that my kids much prefer the small preschool chairs and table for their homework. We have plenty of room to all spread out in the afternoon and get our work done.
What changes have you made in your daily schedule to accommodate the business?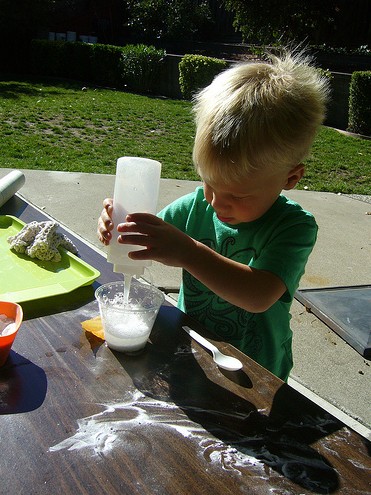 The biggest change for my family and myself has actually been a really good one; I'm forced to get my day going early. The house and yard need to be clean and picked up before the big boys take off for school. I've found that I can get my whole house really clean in 45 minutes because that's all the time I have. Before, I would let it get pretty messy and then it would take forever to clean up. Now my house always looks nice, unless you stop by while we are in the middle of a science project.
What was the most difficult aspect of getting the business started?
Getting my child care license from the state of California, was tough. I was required to obtain the same license that home day care centers have, which entailed taking several classes in first aid, CPR and health and safety and a home safety inspection. My husband and I went through thorough background checks.
A process that should have taken about six weeks ended up taking five months because right after I submitted my application the state changed the way they process things and I got lost in the shuffle.
Entrepreneurs often thrive with a lean start-up model; spending as little as possible. How did you make that model work for you?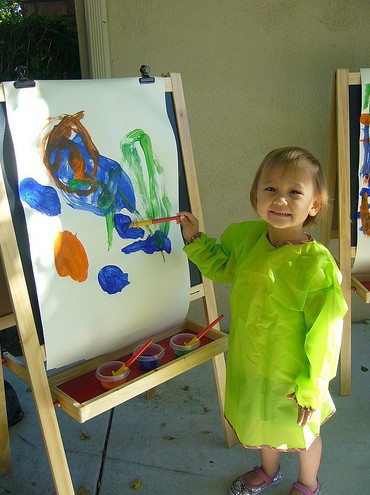 I already had a bunch of stuff that I needed to get the school started, like books and blocks. Learning toys were purchased used, which saved a bunch of money. Once friends heard what I was up to several people offered me really great stuff for free. I spent tons of time researching handwriting and phonics programs and I had to purchase those but I wrote the rest of the curriculum myself.
My total finance cost was only about $1500. It could have been much more if I had bought fancy furniture or prepackaged curriculum but I didn't want to spend the money and I didn't want my school to be like everyone else's. 
I also decided to pass on playground equipment. Equipment that is sturdy enough for seven kids is very expensive and takes up a bunch of room plus you have to be worried about liability issues. Instead, we play with balls and hoops and we do a lot of PE type games to get our exercise.
What did you learn while getting your business set up and what skills did you already have that came in handy?
While I was setting everything up I learned that I really like to be busy and have something besides the care of my family and home to occupy my mind. I've been so happy to always have something to do.
My years of reading child psychology books to find out what was wrong with my own kids has really paid off. (Turns out nothing is wrong with my kids. Lots of kids don't like it when they don't get their own way).
As an entrepreneur, what areas are a struggle for you?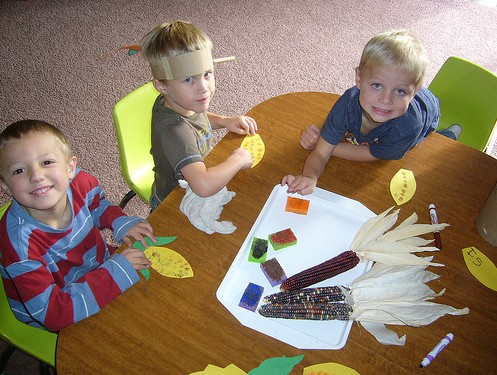 The hardest thing for me has been being a self-promoter; I have a really hard time reaching out to people. All the students in my first class are children of my friends. They really had to have a lot of faith in me to give up spots in other preschools and bring their kids to Pear Tree Preschool.
I don't want friends or neighbors to feel obligated to look into my school. For the most part I've gotten around some of this by asking close friends to send emails recommending me to their other friends. As I expand my classes I'm going to have to get over it and learn to network when I can.
For my new class I'll be advertising by word of mouth, using an online preschool directory and placing a yard sign in my front yard. Hopefully that will get the word out!
Do you have any advice for other moms who are thinking about starting a home-based business?
Start referring to yourself as a working mom. Other people need to understand that even though you are at home you are working. Make a work schedule that fits with your family and stick to it, otherwise you end up working nights because you get roped into all kinds of things.
I also think that moms with small kids should have a flexible business. My preschool can easily morph into an after-school program, a day care or I can offer classes to local homeschooled children, depending on how much income I need or how much time my kids need from me.
Give yourself the time to grow slowly. For me, starting out small with only one class was a really good idea. I've been able to make a few changes to my original plan and see how things were going to go with my time management and my family responsibilities. Now I'm ready to add a second class and accept new students in January.
What do you like best about running a preschool?  
The best thing about running a preschool is when I plan an activity and the kids get totally into it and take it in their own directions. I love watching what they will come up with— four-year-olds are very interesting little people. I enjoy teaching even more than I thought I would.
Interested in learning more about Pear Tree Preschool? Get more information here or contact Libby via email at peartreepreschool@gmail.com
.