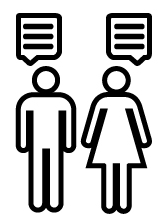 Like many people, I've changed my shopping habits over the last few years as the economy faltered. I tightened up spending and began to budget and plan for shopping trips more carefully. I try to avoid impulse spending and am aware of stores' marketing gimmicks to get me to buy stuff I don't need. But sometimes a business can help a customer by knowing what she needs even before she does. There's a difference between up-selling and offering customers something they genuinely need, and customers are happy to have useful insight that makes their lives easier. Some stores have this figured out.
The Gift of Making it Easy to Give a Gift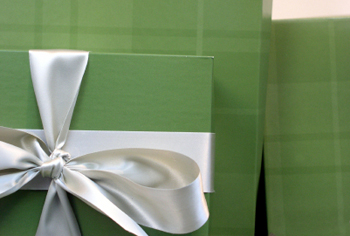 Shopping for presents for other people. Sometimes it's fun. Sometimes it's stressful. Sometimes it's just plain work. I'm probably less organized than most people – it always seems as if I'm shopping for birthday presents at the very last minute. In addition to finding the perfect present, I have to go home and dig up some wrapping paper and a card… oh no… has anyone seen the tape? Apparently we don't have any. Back to the store…
Some stores have this figured out. My teenage daughter informed me last Friday night that she had a birthday party at 10:00 a.m. the next morning. And of course, she needed to bring a gift. Luckily, there's a little shop in town that caters specially to young teenaged girls. It has tons of super-cheap jewelry, nail polish, hair accessories and other junky little bits. We stopped in and quickly found a basketful of stuff. As we got to the register, the owner, a sweet woman who runs the business as her retirement hobby, asked us if we were buying for my daughter, or for a birthday gift (apparently, the shop makes a killing on teen girls' birthday parties). We confirmed that the many items were, in fact, for a present. The owner then presented a bevy of gift bags, complete with tissue paper. For $2, we had instant wrapping, and a little card. Fabulous.
Many stores don't offer gift wrap nowadays, but a few still know the importance of this service. It's so nice to walk out of a store with a beautifully – wrapped gift all ready to give.
Forecasting the Weather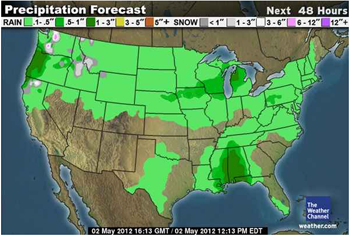 Last October, I was at a local shop buying Halloween decorations. The clerk asked me if I was ready for the big winter storm that was coming later in the week. This was news to me – I hadn't seen the forecast and would have been both surprised and dismayed to wake up to snow. Surprised because I never read the weather forecast. Dismayed because my snow shovel had broken at the end of the winter and I hadn't replaced it. The clerk pointed me to a display filled with snow shovels at the front of the store. Apparently, the shop owner had anticipated an early winter and had placed his order for shovels in time to offer them to customers before they even knew they needed them.
This was a bit of marketing genius. Not only did the owner have the snow shovels available, he made sure his clerk told everyone about the upcoming first snow storm and pointed them to the display. This tactic would also work well with other kinds of weather-related merchandise: gloves and boots for winter, umbrellas and raincoats for spring, fans and sunscreen for summer. If you can be one step ahead, you can show customers merchandise that they'll need later in the week – right before the big snowstorm, rainstorm, or heat wave. As a customer, I was grateful to be prepared with my snow shovel before I woke up to four inches of snow on the driveway.
Accessorizing Easily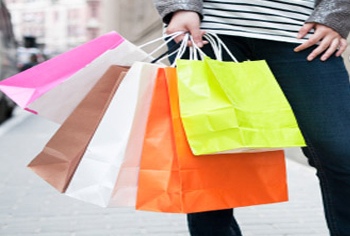 I love the clothing shops that anticipate my needs and make it easy for me to find coordinating accessories to match the clothing I'm about to purchase. Many stores have the clothing separated from the jewelry and scarves. For some women, this probably works just fine – they find a great blouse, then naturally head over to the accessory department to complete their outfit. I'm not quite that much of a fashionista, though. I tend to buy the blouse, then get it home and realize that I have nothing to jazz it up. A blouse and a pair of pants is just that. A blouse paired with a scarf, earrings, bracelet and pants is an outfit.
A clothing store in my town has figured out that there are many fashion-challenged women like me out there. In addition to having lots of displays that include matching jewelry, the store owner has purchased many small jewelry racks. She places specific jewelry items right next to the clothing that it will accessorize. This way, once I see a cute blouse, I can look for a matching necklace immediately. The owner sells tons more necklaces, and I leave the store with a purchase that feels complete.