Adding design elements that set you apart from your competition is key to your success. One of these elements is Spot UV Printing. Although Signs.com doesn't currently offer Spot UV services, we hope to add them soon. Our goal is to keep you informed and up to date on all things printing.
What is Spot UV?
Spot UV is an ultraviolet coating applied to a specific area of a printed material as opposed to the whole thing. Sometimes called spot varnish or spot gloss, it is a simple process that applies a thin layer of varnish to a printed or blank substrate, then passes under a UV curing light to harden and dry. This is different than a complete coating, where the entire surface of your graphic is shiny or glossy. Spot UV is placed in specific areas to create contrast and draw attention to particular aspects of a printed sign or material.

How Does Spot UV Work?
The UV coating, or varnish, is loaded into a clean ink fountain on an offset printing press, the varnish is then precisely laid, and finally the entire sheet is moved directly under a high intensity ultraviolet light for instant drying.

What is Blind Spot UV?
Blind Spot UV refers to the application of UV coating in an area that does not align with any other element of artwork. This means whether it's across the entirety of a printed page or on a blank, matte surface with no printing, the UV pattern shows through when the high gloss varnish reflects light.
Since the varnish is clear, using a blind spot UV application doesn't affect readability, but offers another way to show off your logo or design.
Benefits
Now that you've got a good handle on what it is, let's get into why Spot UV is a smart element to add to your design…

Increase Contrast – Make your graphics pop
When laid over a printed image, the glossy varnish enhances the color of your graphic. This results in greater contrast, which draws more attention to your print. It's a great way to make your business cards, or other products, stand out.
The varnished look is great on white, but it really stands out on colored paper or cardstock – particularly dark, rich colors. It's most commonly used for business cards, pamphlets, folders, and posters, lending to a luxurious, more high-end look.

Environmentally Friendly
Because spot UV is cured with a UV light, it gives off no harsh chemical gas when cured, making it a great earth-friendly choice. UV curing involves no solvents, uses less energy, and does not emit volatile organic compounds (VOC's) that can be harmful to the environment.

Time Efficient – Detail and precision in a hurry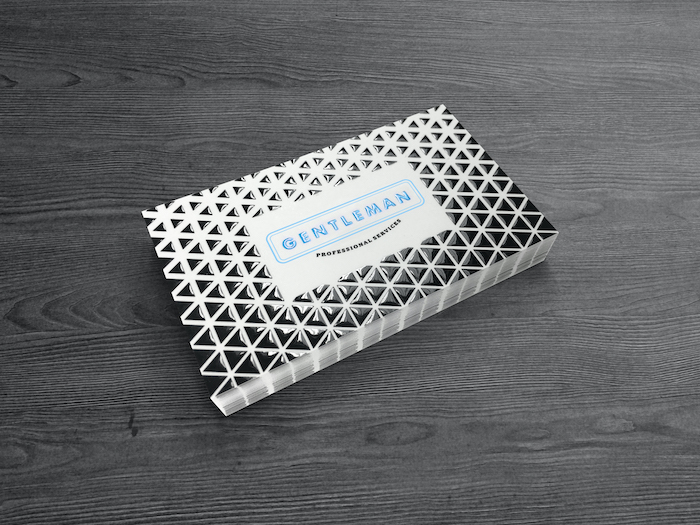 One of the major benefits is the ability to get incredibly fine details, laying down varnish with precision and then curing for an immediately dry result. UV curing is quick, so there's no down time like with some other methods. Your graphic is ready for the next step without waiting. This makes the turnaround faster, which means you get your order faster.

Added Protection and Durability
Spot UV protects your material from scratching and other types of damage. Although not meant to cover the whole area, the varnish keeps color in and the elements out. Adding it to a business card, for example, makes the card more durable and scratch resistant.

Drawbacks
Although Spot UV is great for most things, it isn't perfect for everything. Here are a few instances where you might want to avoid it:
Over metallic ink or foil stamping – Because metallic ink and foil stamping are already somewhat shiny elements, extra shine from UV doesn't really do much to highlight your design.
Something that needs to be written on – Because of the lacquer, writing on top of any UV coating doesn't work out well. Consider your design. If you often write info on your business card, you'll want to leave space that doesn't have any UV coating.
Additional Cost – Any additional treatment for your printed material will take the cost up. Make sure the outcome is worth the investment for you.

File Prep
Preparing your file for Spot UV printing is a little different that your typical printing file. In your preferred design software, such as Adobe Photoshop or Illustrator, simply make a copy of your design file. Once you've got a copy, remove anything from the image that you do not want UV printed. Change the remaining images or text to true black, and this becomes your mask file to go along with your print file.

Make a copy of your design file
Change the remaining elements to true black (C:0%, M:0%, Y:0%, K:100%)
Your file should look something like this:
Save as PDF
Depending on your print company, you can use a file you've already had designed, or use the company's design services. Most printers have you submit both your main design and your mask as separate files during the initial ordering process.
Spot UV vs. Raised Spot UV
While both Spot UV and Raised Spot UV use the same method, raised UV gives you more texture and depth. It uses a thicker varnish during application, resulting in a thicker texture.
Think about using raised spot UV for something like a business card for your painting company, with paint dripping from the top, or for a somewhat simple logo you want to make a big impact. This more tactile feel is another way to kick your graphics up a notch.

Best Materials
UV coating is best suited for paper and cardstocks. Using a matte color color shows the glossy varnish more. Typically it is applied to thick cardstocks such as 34pt. It can be installed on thinner materials such as 100lb gloss book paper. The most common materials for spot uv are 14pt and 16pt cardstock (the two most common materials for business cards). Theoretically, spot UV can be used on nearly any large format signage, but because it's most attractive up close, it is rarely used on large format signage.

Additional Tips
Spot UV is a great addition to your project, but be sure that you don't overdo it. A boldly placed spot UV can be more impactful than an entire business card covered in it. This is not to say there isn't a time and place for that. However, be sure and consider where it will have the most impact. Sometimes, using too much lessens the effect. Remember that while spot UV is visible, you'll want to make sure you don't rely on it entirely. For more important information, such as your name, phone number, or email address use regular ink. We recommend using a contrasting ink for these elements.

We hope that by reading this, you'll feel a little more informed and ready to start on your next project. Did you know we have Free Design Services at Signs.com? For more info, fill out this ticket or call us at 888-222-4929.