No matter what business you're in, it's important to be passionate about it if you wish to be successful. Case in point: Brad Richard, co-partner in Valley Design & Manufacturing – a manufacturer of furniture and fixtures for the restaurant and hotel industries. As you'll read in this Small Business Success Story edition, Brad has built an impassioned team that has been delivering an outstanding customer experience to clients for several years now.
Brad's work with Signs.com has included an array of signage, including a 108 x 108-inch fabric banner scoreboard, multiple yard signs, aluminum signs, and more.
Tell us about yourself
I'm one of two partners in Valley Design & Manufacturing in Millersburg, Ohio. I have been involved in the furniture-manufacturing industry since 2003. Since that time, I have worked in various capacities with companies in the same or similar markets. In 2016, I began to build a solid team of passionate individuals with varying talents (and personalities) who understand this industry inside and out.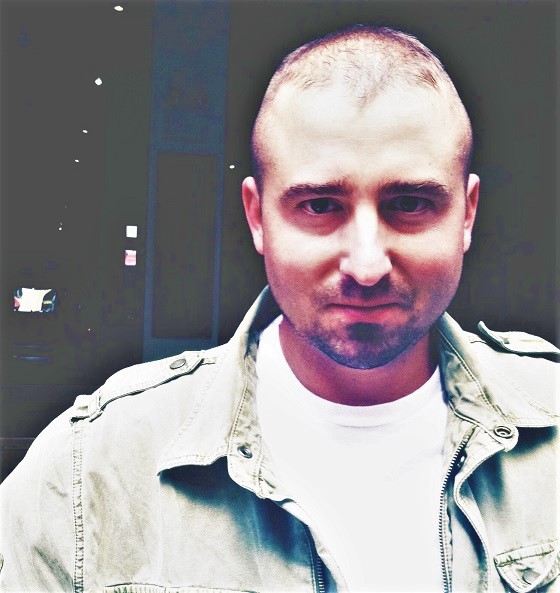 What does your company do?
Valley Design & Manufacturing domestically manufactures furniture and fixtures primarily for the restaurant and hotel industries. Our disciplines include fabrication in wood, steel, glass, and upholstery, and usually a combination of those mediums. Our clientele includes major hotel chains, boutique hotel developers, and mid- to high-end restaurants. We have also supported many public-amenity spaces in high-rise living facilities and global brands with their store fixture needs. We have increasingly been introduced during the project design phase to offer our expertise on best-use material selections, manufacturing efficiencies, sustainable finishes for constant sanitizing, and cost-saving processes.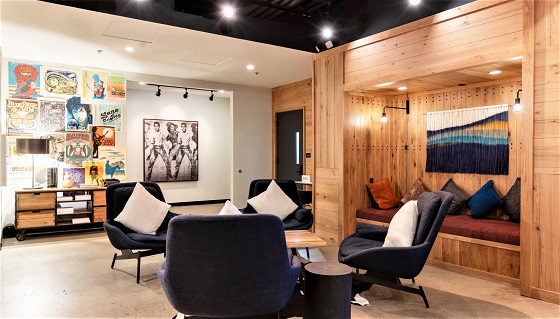 Where did the idea of your company come from?
I have either been self-employed or in an operations position since 2003, so being an owner was the logical next step for my personal ambitions. A previous company that I worked for had a great vision for commercial and hospitality furnishings industry, and we grew that company exponentially in a short amount of time. By 2014, however, I felt that company had lost sight of what made us "great" and I left that company for a new path. In 2016, I began to assemble the team we have now; Lester Miller, who I worked with at the previous company, was able to come on board in 2017 as our operations lead and became a partner this year.
Each team member and partner with Valley Design & Manufacturing has a specific role and a specific process to deliver the best experience to the client as possible. We're very forward-thinking in our use of technology, yet rely very heavily on the business relationships that we develop to increase our market impact.
What is one thing most people don't know about you?
While our warehouse/logistics operation is located just outside of Millersburg, about an hour south of Akron, we also have a studio in historic Roscoe Village in Coshocton County. Our studio is on the "Canal Level" of the original Roscoe General Store next to the former Ohio & Erie Canal. The building is more than 150 years old and still has the original timbers, sandstone, and bricks from the late 1800s within our space. It has been amazing to be on so many high-profile projects in major metropolitan cities and yet come from such a quiet part of the country. It's interesting to explain to our clients where our team is located – and why it's hard to find on a map of Ohio!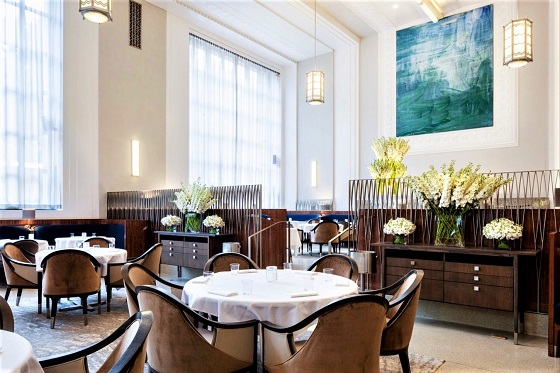 Hands-On, Forward Thinking
What sets you apart from your competition?
We are very hands-on, and we're personally engaged with all aspects of marketing and sales. My responsibility is to showcase our company's talents and work with our team to deliver an outstanding experience to our clients and consultants.
As I mentioned earlier, we are very forward-thinking when it comes to technology. Since the vast majority of our supply chain/vendors are part of the Amish community in nearby Holmes County, the need to have a cloud-based ERP system for our own communication became a necessity. We invested in a system so that everyone on our team could immediately be up-to-date and informed on any information relevant to the production process: For production, we can see the physical movement of material from one process to another; client facing can track on-time status; financials are always at our fingertips, etc.
Other tech we employ includes: a cloud content-management platform paired to our ERP system, for all of our client folder management needs – giving everyone instant access to drawings, approvals, project details, and photos; advanced 3-D software resulting in some of the most robust client and shop drawings in the industry – our renderings are near photo quality and every detail is available for review by our team and our clients; and we never miss an opportunity to apply automation to any of our manual fabrication or finishing methods.
How do you market your business?
Our main marketing tool is simply relationships. From there, word-of-mouth and repeat clientele continues to expand our network of designers, consultants, developers, and corporate brands. We also feel that a great website is important as a reference tool, and we plan to make our website more robust in the future with case studies focusing on our clients.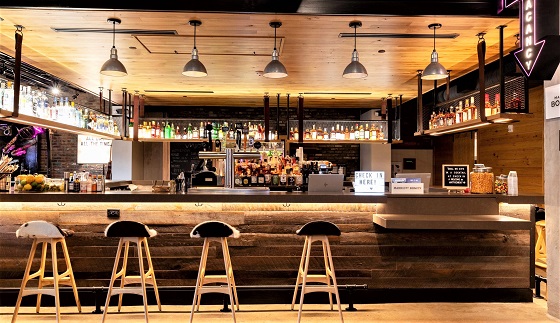 How do you "wow" your customers?
We always deliver more than what we promise!
What are one or two strategies for gaining customers that you have been successful with?
When we are brought onto a project that has a new designer, architect, etc., we make it a priority to meet with that team face-to-face. Having that time to explain our process and our capabilities creates the greatest level of communication going forward.
How do you compete with bigger competitors?
Our team never loses the drive to be better. Our ability to make decisions, pivot, and react to changes in this market is key for us. Our business model is unique, and it allows us to compete with any size company, including overseas companies, without the exhausting overhead of "big" companies.
Never Taking the Team for Granted
What is one of the biggest challenges you have had with your business – how did you overcome it?
Our biggest challenge has been the impact of COVID-19 on the hospitality industry. However, we have been able to stay fully operational with smaller projects through this year – so we're in a great position as the country begins to return to normal.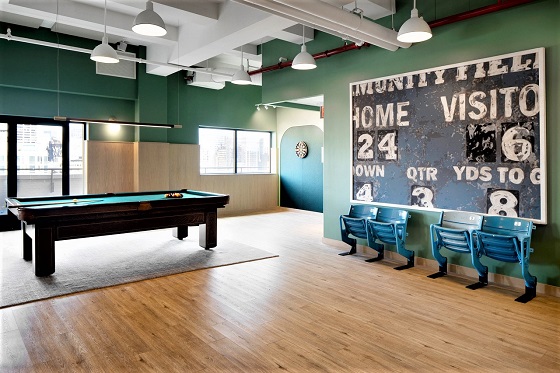 If you were to start again, what would you do differently?
Our primary market was New York City, including some of the most iconic and high-profile locations in Manhattan. We had expanded our footprint into Nashville and South Florida at the end of 2019. If we were to do anything differently, it would have been to establish ourselves with a much larger footprint in more markets.
What is the one thing you would do over and over, and recommend everyone else do, too?
Built the best team possible – and never take them for granted.
Is there a book that you recommend our community should read?
The Forgotten Man, by Amity Shlaes. The impact of the individual is underestimated.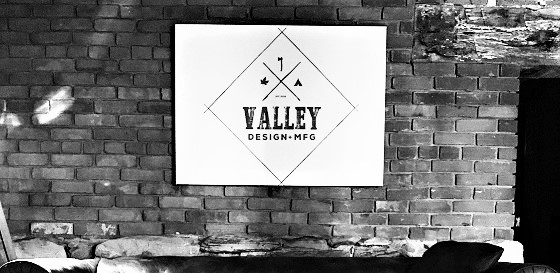 Lessons Learned
Can you speak to your growth to this point? Why you think it will continue?
We are very optimistic about our position in a post-COVID economy. We experienced more than a 100% growth from 2018 to 2019, and we were poised to do the same in 2020. Our team has remained intact and the lessons we have learned this year will impact our financial decisions for the future of our company.
Where can you be found on the internet?
You can find us via our website, at www.valleydesignandmfg.com.