If you have ever worked in a customer-facing job, you know how challenging it can sometimes be to make sure you're maintaining a customer-first mentality. We're only human, after all, and it's simply too easy to get caught up in our day-to-day responsibilities as well as any personal things we have going on.
That's why we were so impressed with just one of the comments by Karen Tipsword, the focus of this installment of our Small Business Success Story series. "Sometimes when you're doing 10 things at once and thinking of 10 more, it can be hard to stop and be in the moment with the customer," says the co-owner of Persimmon Creek Campground. "Try and make everyone feel special. Even on days when you think you just can't do it – smile and be welcoming."
Of course, we are also impressed by the variety of vinyl banners that Karen has sourced from Signs.com, helping ensure that visitors to Persimmon Creek Campground easily find their way to its many attractions!
Tell us about yourself
I'm Karen Tipsword – my husband, Tony, and I own Persimmon Creek Campground, Trout Pond & Gem Mine, which is located just west of Murphy, North Carolina, in the Cherokee National Forest. We both love the outdoors and traveling. I was a schoolteacher for many years, and Tony was in the excavating business. We met 16 years ago and became friends; one year later and lightning struck! We have had so many adventures together, building our businesses and traveling the U.S. in our RV. We live onsite at the campground.
What is one thing most people don't know about you?
Most people do not know that I have a master's degree in language. It's so nice to be able to offer translation services when needed.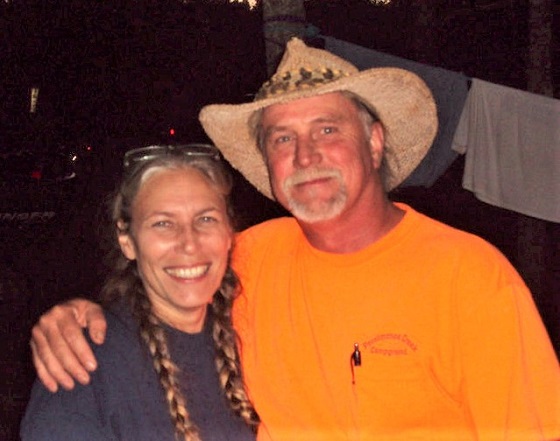 What does your company do?
Persimmon Creek Campground, Trout Pond & Gem Mine provides healthy outdoor entertainment for all ages. The campground is open for tents and RVs, with extra-large sites on the creek. We stock rainbow trout in our trout pond, and we lend customers fishing poles, bait, and bucket; we even clean, package, and ice the trout down for them (no license is needed). And our gem mine provides an abundance of sparkling gems and minerals, just waiting for guests to sluice the dirt from them. Both the trout pond and gem mine are open to the public. We also have a catch-and-release pond stocked with bream and bass in the center of the campground for our registered campers.
Where did the idea of your company come from?
As children, we grew up camping with our families, and then we began camping together in the Nantahala Forest of North Carolina. We wanted to work together, and the idea of building a campground grew from that – we opened Persimmon Creek Campground in 2009. From there, it was a matter of asking our guests what they liked to do when visiting the mountains. The answer was always trout fishing and gem mining, so the growth was a natural progression based on pleasing visitors that came to the area.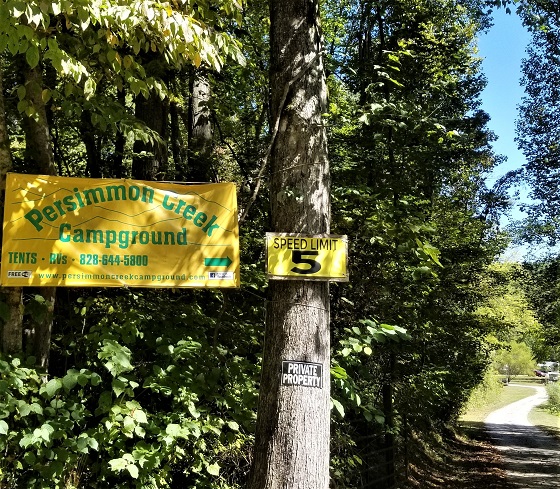 Beauty & Flavor
What sets you apart from your competition?
We don't believe we are truly in competition with other campgrounds, trout ponds, or gem mines – maybe that's what sets us apart. Each business in the area provides different experiences. It really is a matter of what the guest is looking for. We attract guests that are looking for a peaceful, safe, natural, outdoor experience. And we're very happy to recommend the other businesses to people who aren't looking for what we provide. The goal is making sure that all who come to Cherokee County leave happy and want to return.
How do you market your business?
Our main method of advertising is by word of mouth, Facebook, our website, and rack cards. We place our rack cards in various locations, including the Fannin County Chamber of Commerce and Cherokee County Chamber of Commerce, and in about 300 rental cabins throughout Cherokee and Fannin Counties, and with whitewater companies on the Ocoee and Nantahala Rivers. And we market by using signs from Signs.com on the physical property.
How do you "wow" your customers?
Our customers always tell us how beautiful our grounds are and how well tended; plus, they're impressed with the cleanliness of our facilities. We also "wow" our customers with our gem mining – the large amount and the size of the gems and minerals in our buckets are always commented on. I try to make sure that we put 3 or 4 times the amount of gems and minerals in our buckets versus other companies in our area. And there's the beauty – and. ultimately, the flavor of – our rainbow trout. People return to where they're staying, cook their trout (usually according to our recommendations), and then often share on Facebook how delicious their dinner was!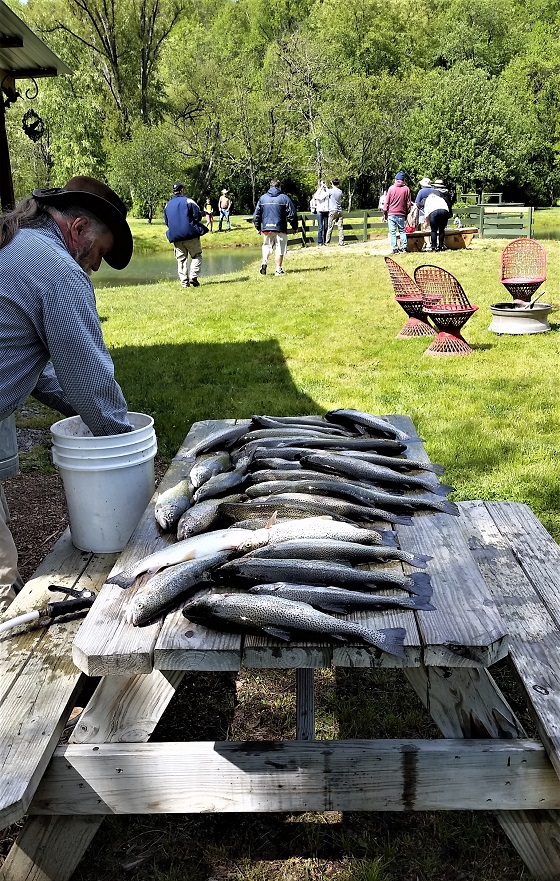 What are one or two strategies for gaining customers that you have been successful with?
Word of mouth, always! Our service and product guarantee us loyal customers, and they spread the word for us.
How do you compete with competitors that are bigger than you?
I suppose that people would consider KOA Campgrounds to be our biggest competitor, but, again, we don't consider any business as competition. Although there are similar businesses in the area, no single business offers the variety that we do!
Making Customers Feel Special
What's one of the biggest challenges you have had with your business – and how did you overcome this?
The weather! Trout are cold-water fish, and don't survive well in warm waters – we've lost a lot of trout in August and September due to heat. People on vacation expect to be able to fish all the time, but trout simply will not bite in the heat. Unfortunately, though, when it comes to weather, we just have to work with what we're given. An additional challenge was the very negative neighbors we had across the creek when we first built the campground – but we simply waited and bought their property to expand. Much has been a steep learning curve, such as dealing with all the paperwork and taxes, but, whenever an issue has arisen, we have just dealt with it.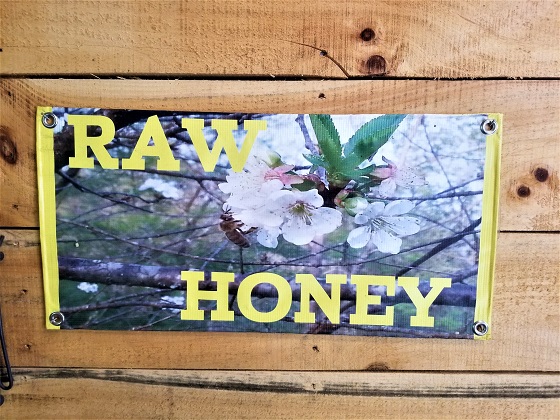 If you were to start again, what would you do differently?
Looking back, you can't second-guess yourself. Given each situation, I think we did what needed to be done at each step of the way. We began as we needed to, and we evolved as needed.
What's something you would do over and over, and recommend everyone else do?
Service: Even on days when you think you just can't do it – smile and be welcoming. Sometimes when you're doing 10 things at once and thinking of 10 more, it can be hard to stop and be in the moment with the customer. Try and make everyone feel special.
Is there a book that you would recommend to our community?
I don't really have a single book to recommend. I have read quite a few, and glean from each what seems to pertain to our situation. But I don't think that any one business is a cookie-cutter thing, where you can say, "This book tells me to do such and such at each stage." You have to read a lot, and sift through them all – and trust your instincts to tell you what will work for you.
Old-fashioned Service and Value
Can you speak to your growth to this point – why do you think it will continue?
Our growth has been steady every year, but this year it has been astronomical. We expected the growth to take off at the trout pond for its fifth year – we could tell from the response in the fourth year that it was going to explode, and it did. We provide genuine old-fashioned service with value. People leave feeling that they have had an experience that was not only fun, but worth what they spent. As a result, not only is our repeat business steady, but we always see new people coming in, who, in turn, become repeat customers.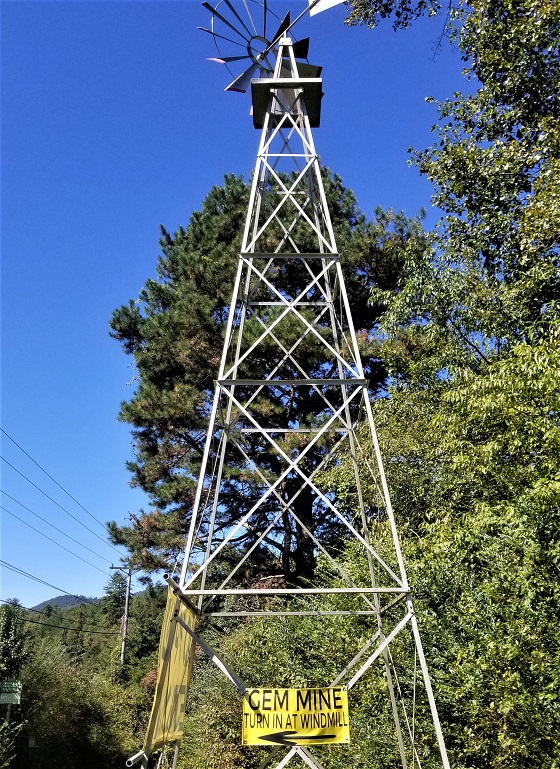 Where can you be found on the internet?
On our website persimmoncreekcampground.com. Also, on our two Facebook pages:
facebook.com/persimmoncreektroutandgem and
facebook.com/persimmoncreekcampground.
And, you can also find us on Instagram: here and here.