Peak Level Performance in Ponte Vedra Beach, Florida, is our focus for this episode of our Small Business Success Story series. The company got its start as an app and platform for affordable fitness, and owners RJ Milford and Holly Crotty have now launched their first physical location to work with clients and create progressive, one-on-one fitness programs.
For their new facility, they turned to Signs.com for a custom-cut vinyl wall decal for their main entrance, as well as cut vinyl lettering that they've used for various messaging at their studio.
Tell us about yourself:
My name is RJ Milford, and I'm the owner and founder of Peak Level Performance and The Peak Studio in Ponte Vedra Beach, Florida, a seaside community located just south of Jacksonville.
What does your company do?
Peak Level Performance was founded as a platform for affordable fitness, no matter the person's age or ability level. We started with our app to provide users new exciting daily workouts every week to keep them constantly challenged, whether they're at home or at the gym. We've loved keeping our subscribers on their toes every week!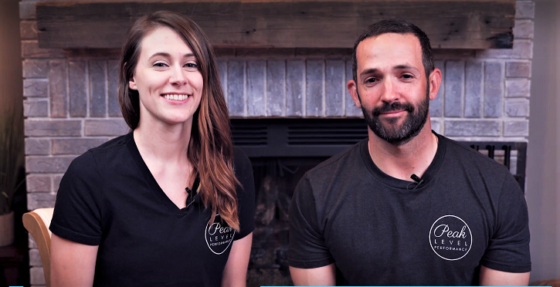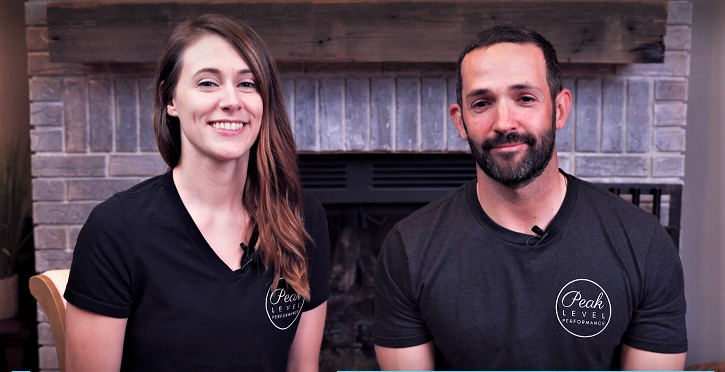 In 2020, we expanded with our first physical location – The Peak Studio – in Ponte Vedra. Here, we're able to work one-on-one with our clients in our private fitness studio. Our team also travels to host fitness classes for neighborhood communities, schools, and country clubs.
Our mission is to help others live sustainable, healthy lives. We're currently working with organizations to provide our app to their associates as an affordable fitness resource.
Where did the idea of your company come from?
Watching the health of loved ones deteriorate as they aged was an eye opener for myself and Holly Crotty, our co-owner. We wanted to create a program that was affordable, easy to do at home, and suitable for individuals of all ages. With this in mind, we founded Peak Level Performance as a mobile application providing new workouts every week to help promote an active lifestyle and healthy habits. From the mobile app, Peak grew and opened its first Peak Studio location in Ponte Vedra, Florida, to help individuals in person.
What is one thing most people don't know about you?
I have committed the past 10 years to developing my knowledge of the golf swing, my understanding of golf technologies, and completing certifications with the PGA, TPI, and the National Academy of Sports Medicine (NASM) as a way to more fully comprehend how the body moves and reacts throughout the swing. I'm passionate about helping players excel at their game of golf through instruction and fitness.
No Gym Rats Here
What sets you apart from your competition?
Our coaches at The Peak Studio prioritize the comfort, health, and safety of our clients. We're fully private and booked by appointment – we fully sanitize the space after each session, so clients can relax and enjoy working out in a clean, worry-free environment.
How do you market your business?
We utilize Google for promotions and updates. Plus, customers can follow and like us on Facebook and Instagram.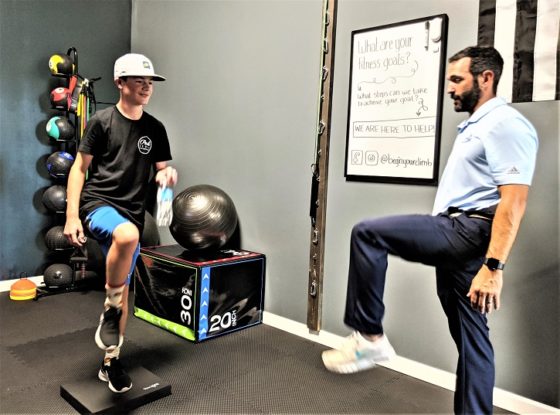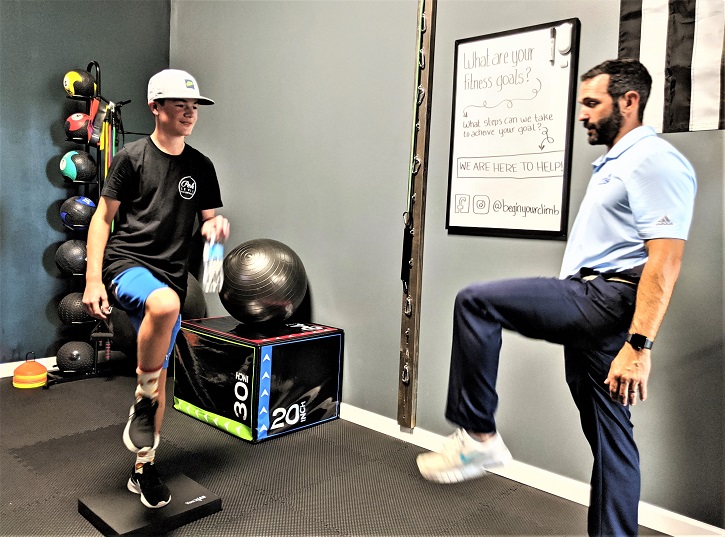 How do you "wow" your customers?
Our customers enjoy personalized service when they train with us. They won't walk into a crowded gym and feel overwhelmed by all the "gym rats." Instead, they work one-on-one in a private fitness studio where it's just them and their coach.
What are one or two strategies for gaining customers that you have been successful with?
Our partnership with Golf Etc. Ponte Vedra has grown our client base at The Peak Studio specifically for our Golf Fitness Training Programs. We've been able to train both junior and adult clients with programs that provide the flexibility, balance, and strength to excel their golf game.
How do you compete with competitors that are bigger than you?
We focus on our "why" – what gives us our direction in life – and we give our all to our clients. We also are sure to promote the specific strengths and expertise of our coaches.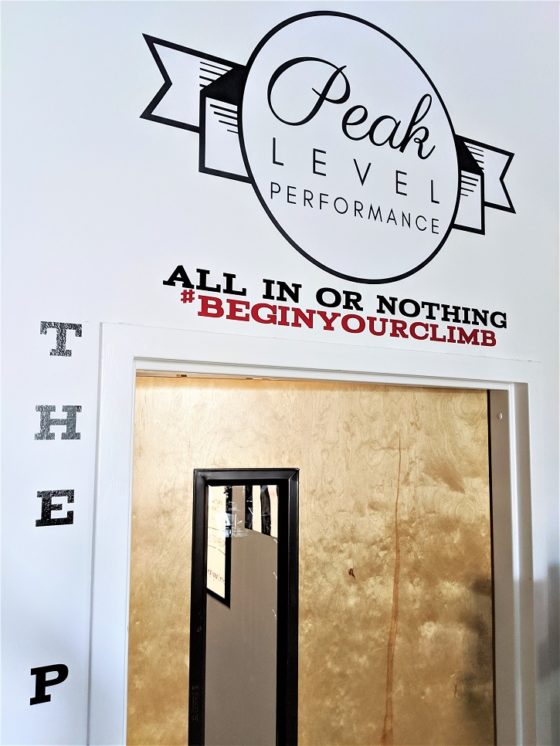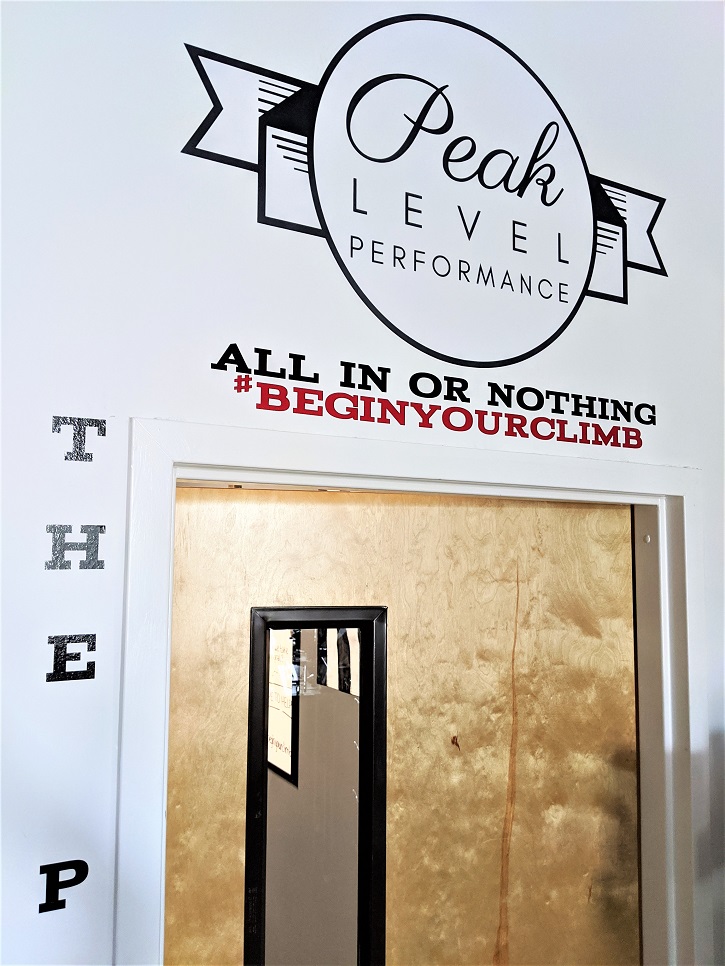 Remember the 'Why'
What's one of the biggest challenges you have had with your business – how did you overcome it?
One of our biggest challenges thus far was opening one week prior to the COVID-19 shutdowns. We took that time to focus on our app and to improve the service our members receive by adding new bonus workouts and streamlining the service.
If you were to start again, what would you do differently?
We wouldn't change a thing! Things have been challenging at times, but looking back, we have been able to make a positive impact on so many lives. This is what drives us to keep pushing forward!
What is the one thing you would do over and over, and recommend that everyone else do as well?
Shortly after we started, we wrote out the reasons we do what we do. When things get challenging, we look back at that and remember our "why." I would encourage others to write out their "why" so that they can come back to it when things seem blurry, or they feel there's too much to handle.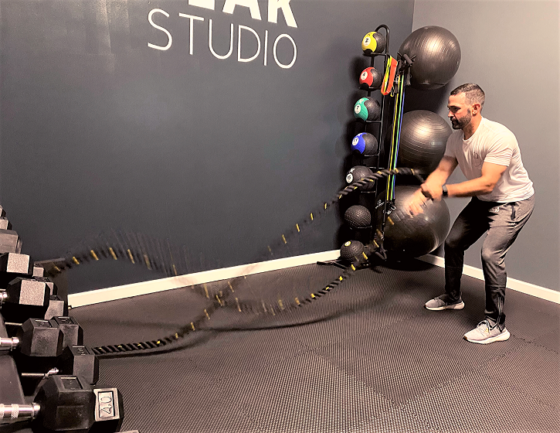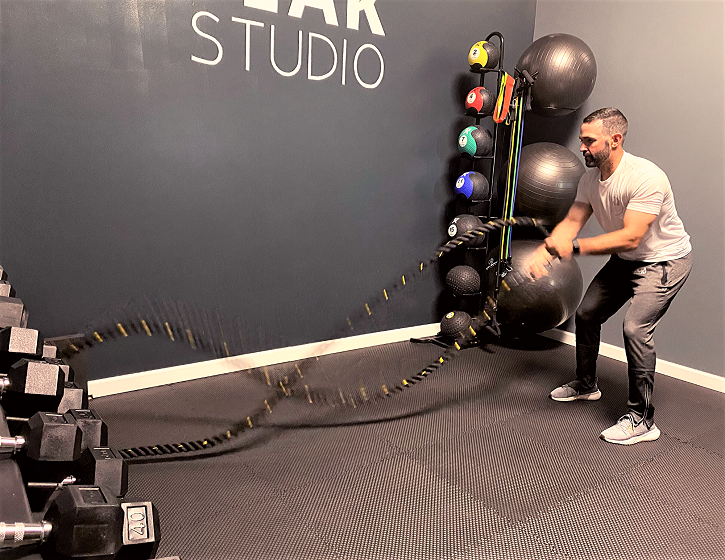 Is there a particular book that you would recommend our community read? Why?
The Code. the Evaluation. the Protocols: Striving to Become an Eminently Qualified Human Being, by Jocko Willink. He writes about being purposeful with your life, making a plan for success, and staying on your path. These are all things we try to implement into fitness programs. We try to be purposeful and understand our client's reason for wanting to change. We create a progressive fitness program for success. Finally, we work to help keep our client on their path and grow them into the person they want to be.
Just the Beginning
Can you speak to your growth to this point? Why you think it will continue?
Seeing our clients come train, progress through difficult workouts, truly put their bodies to a challenge, and leave with big smiles on their faces – this all lets us know that this is just the beginning for Peak Level Performance at The Peak Studio. We love our journey thus far and we're very excited to see what the future holds!
Where can you be found on the internet?
On the internet at www.peaklevelperformance.com; on Facebook at beginyourclimb; on Instagram at www.instagram.com/beginyourclimb/.