In our latest Small Business Success Story, we meet up with Steve and Connie Pejka, the owners of Bremerton Vintage Flea in Washington State. Although owning and operating a flea market wasn't something they had initially planned for, they have utilized a mix of social media marketing and community involvement to turn the business into a "go-to" destination for those customers seeking original vintage items.
The Signs.com tie-in? One of the first actions they took was to install an 18-oz. vinyl banner (244 x 28 inches) above the market's main entrance doors to draw in and greet their customers.
Tell us about yourself…
We're Steve and Connie Pejka, and we own the Bremerton Vintage Flea and our accompanying antique shop, "The Dusty Pug" in downtown Bremerton, Washington, just west of Seattle, across the Puget Sound.
What does your company do?
The Bremerton Vintage Flea is a year-round Saturday indoor vintage flea market. Our "flea family" comprises 25 amazing individual vendors offering anything from antiques, vintage goods, and mid-century modern furnishings to hand-crafted jewelry, local artwork, and blacksmithing. Most weekends, we have an amazing food truck on site and sometimes live music! During the week, we also have a full-time antique/vintage shop – The Dusty Pug – in the front part of the same building.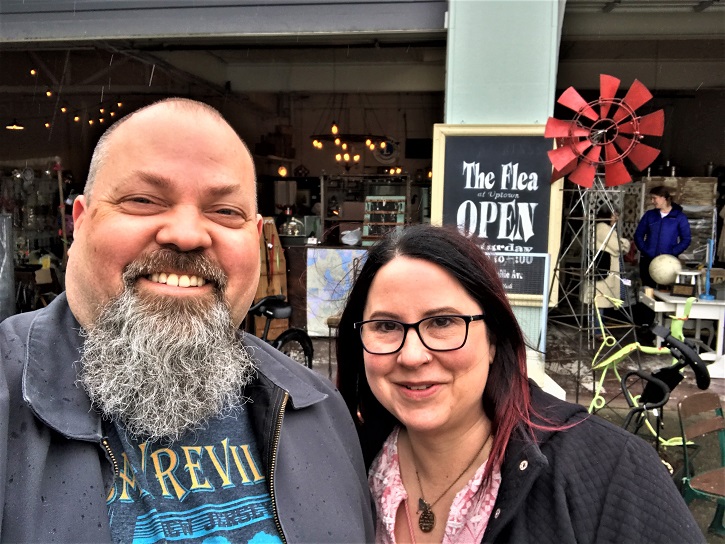 Where did the idea of your company come from?
We are lovers of everything old and unique. For years, our antique hunting and vintage picking was limited to adding to our own personal collections and furnishing our home, but eventually grew to include buying and selling for extra income. In 2017, we inquired at a local indoor vintage flea market where we'd been customers for several years and asked about getting a booth as a vendor/seller. We quickly fell in love with the market, our fellow vendors, and our customers. Unfortunately, advertising was lacking and there just wasn't enough customer traffic (and sales) to justify our weekly booth rental fee. So after three months, we made the hard decision to give up our booth at the market and go back to selling online and doing a few antique shows a year.
About four months later, however, we received a call from the owner of that vintage flea market. She told us that she wanted to just focus on her vintage store (which is connected to the flea market), and she couldn't continue doing both her store and the market. For whatever reason, we were the only people she felt would be up to the task. Bottom line: If we weren't willing to take this on, the vintage flea market would be no more.
We initially hesitated because we both work full-time jobs and this is not a small market – it's nearly 8,000 square feet in all! Also, by then, many of the vendors that had been there with us, had left the market for the same reason we did. So we were faced with taking on a struggling vintage flea market with half the vendors missing, and diminished customer traffic – all while working our regular full-time jobs.
Finally, we made the decision: We took the plunge and it was the best decision we ever made. We put a plan in motion to turn the market around with marketing, advertising, a re-brand, and bringing back the amazing vendors who had left. Six months later, we also opened up our own storefront – The Dusty Pug – in the space the original owner had since left after closing her store.
Stirring Up Fond Memories
What sets you apart from your competition?
Our amazing flea family – our vendors! The atmosphere and feeling of community inside our market is like no other. With 25 individual vendors, our selection is always diverse and ever-changing. Customers never walk into the Bremerton Vintage Flea and see the same type of items, booth after booth.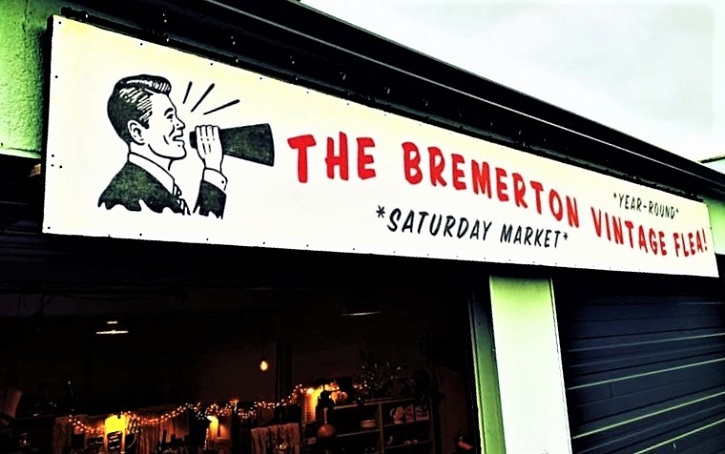 How do you go about marketing your business?
The very first thing was our huge 20-foot-wide sign from Signs.com that we placed above our main entrance doors. We also advertise on and maintain a very active social-media presence on Facebook, as well as Instagram.
How do you "wow" your customers?
We keep things fun, and we offer our customers an awesome vintage treasure-hunting experience every Saturday. The prices inside our market are probably our biggest "wow" factor. We are the "secret place" many other shops and stores come to do their picking. Our vendors are amazing pickers and re-purposing masters – they pass their low costs on to the customers.
What are one or two strategies for gaining customers that you have been successful with?
Creating a marketing "theme" and staying with it. Our signage and advertising theme is based off of 1950s advertising designs, which helps it remain easily identifiable and interesting. Another important practice is maintaining an active social-media presence – posting throughout the week showcasing the huge selection of items that will be available on Flea Day (Saturday).
How do you compete with competitors that are bigger than you?
We keep things different and unique. Most shops/stores in the area model their inventory after the latest trends and fill their shelves/booths with the latest popular things found all over Pinterest. Our items, though, are truly vintage, antique, and/or handmade. Most customers don't want yet another whitewashed painted doodad that will be "out of style" in a year or two – they want to find that original vintage item that stirs up fond memories from years gone by. We offer that.
Community, Social-Media, and More
What's one of the biggest challenges you've had with your business – and how did you overcome it?
Our biggest challenge has been time. As we said earlier, this business wasn't a planned one. We both still work our regular full-time jobs. Owning and operating an 8,000-square-foot retail space is very time consuming in your "spare time."
If you were to start again, what would you do differently?
The fact that we took this surprise venture on with essentially no plan on even doing so (while also both working our regular full time jobs) and making it successful in such a short amount of time. We would not have done anything different from what we did: Our main focus from day one was advertising and marketing the business.
What is the one thing you would do over and over, and recommend that every business do?
Become an active part of your local community and maintain a very active social-media presence. So many customers have found us and traveled several counties away to visit because they've seen our Facebook postings.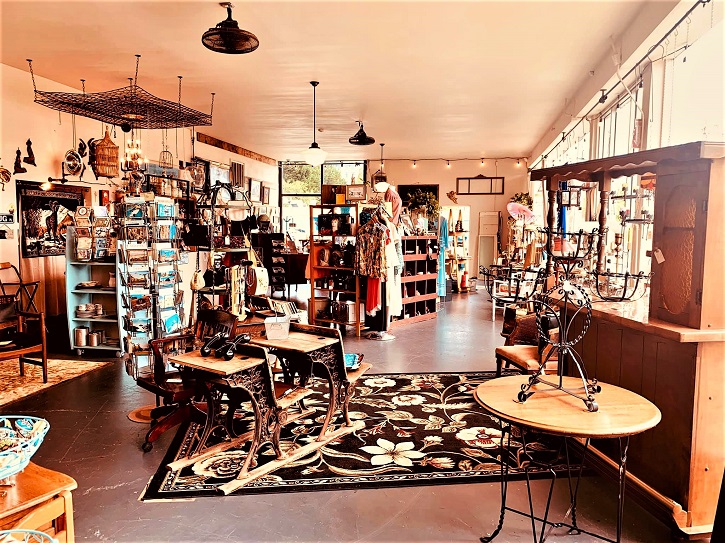 Becoming a Weekend Destination
Can you speak to your growth to this point – why do you think it will continue?
When we took ownership of the vintage flea market, it was failing. More than half of the vendors had left, customers had stopped shopping (due to the lack of vendors), and – despite the market being in that same location for several years – advertising and marketing were non-existent and locals weren't even aware the market was there.
Our first step was to re-brand the market by changing the name and begin a heavy advertising/marketing campaign. The results were exponential and we quickly saw an immediate increase in customer traffic, which brought in more vendors wanting to sell – which brought in more customers to shop, and so on and so on. Now, we're a weekend destination for a large number of customers who regularly travel in from several counties away. We just keep growing and getting busier!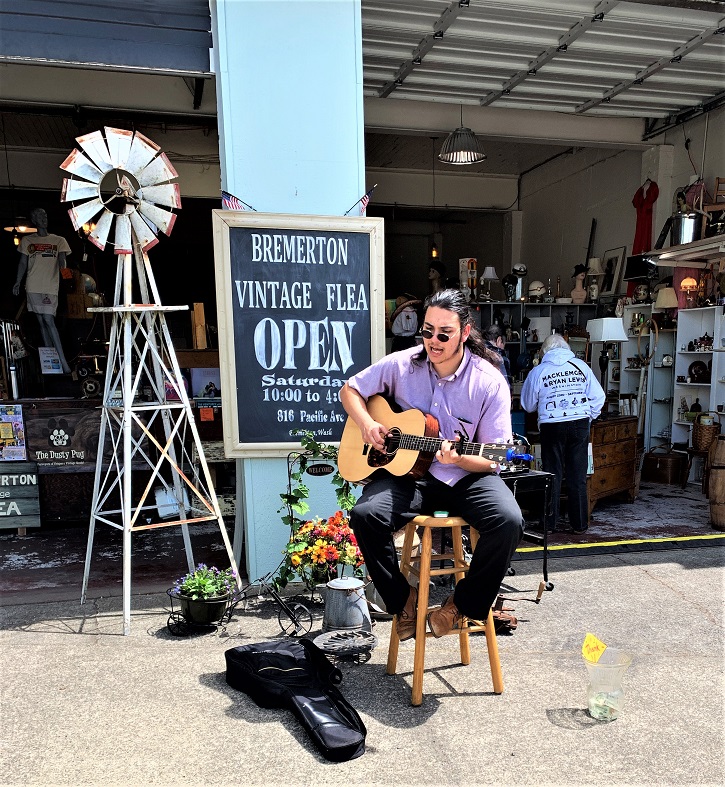 What is one thing most people don't know about you?
I would say the one thing most people don't know is that we do all of this – own and operate our antique store and vintage flea market – in our "spare time" while both holding down our regular full-time jobs. Oh, and we had absolutely no idea what we were doing when we started all this, since we've never owned any store. Anywhere. Ever.
Where can you be found on the internet?
On the Bremerton Vintage Flea website at www.bremertonvintageflea.com, on Facebook at https://www.facebook.com/bremertonvintageflea/, and on Instagram at https://www.instagram.com/bremertonvintageflea/.
Also on The Dusty Pug website, at www.thedustypug.com, which can also be found on Facebook, https://www.facebook.com/thedustypug/, and on Instagram, https://www.instagram.com/thedustypug/.