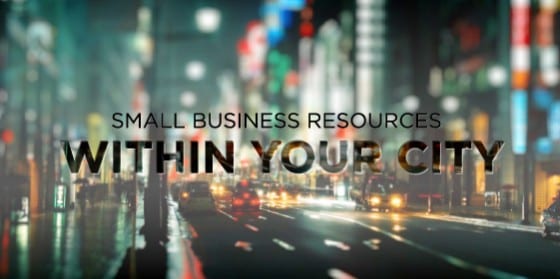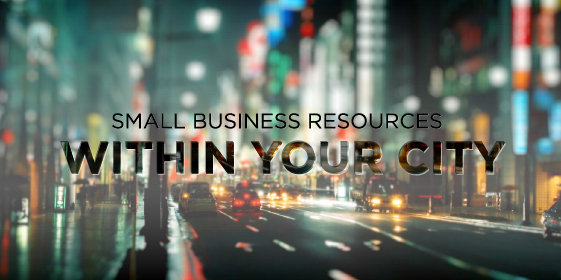 While you don't need need an MBA to start your own small business, it's critical to learn as much as you can about all aspects of running, marketing and managing a business. There's a lot to know, and it can all quickly become overwhelming. Luckily, there are two helpful resources available to small business owners all over the country: Small Business Development Centers and Chambers of Commerce. Both offer no or low-cost training, information and support that will help you become successful in your venture.
Small Business Development Centers
Small Business Development Centers are operated by the U.S. Small Business Administration (SBA). There are currently over 900 centers in the United States and its territories. Check out the SBA's Local Assistance page, where you can find the Small Business Development Center nearest you.
Here are some of the services your local SBDC offers:
Consulting Services
Get assistance creating a business plan, learning some strategies to keep startup costs low, finding financing, figuring out your marketing plan and more.
Consulting services are free. The consultants who work with the program are volunteers with years of business experience. Your consulting sessions are completely confidential, and your information doesn't get passed along on any marketing or mailing lists.
Training
Knowledge is power, or so they say. The more you know about how to run a business, the better prepared you'll be. Some training courses and workshops are offered free of charge; others require tuition. Typical topics include:
General startup information
Employer tax withholding
Small business tax implications
Choosing a business entity
Financing your business
Regulatory issues
Local laws affecting small business in your area
Entrepreneurship
Marketing
Organization and developing good habits
Management
Many courses are held online, which allows you to participate no matter what your location. Others are held at your local SBDC, where you'll meet other new business owners and can learn in a group environment.
Resources
In addition to one-on-one consulting and group workshops/training, Small Business Development Centers are great places to find additional resources and professionals who can help you build your business. You'll have access to:
Market research
Funding options
Networking opportunities with other business owners and industry professionals
Financial analysis and local financial forecasts.
Chambers of Commerce
National Chamber of Commerce
The U.S. Chamber of Commerce's slogan is: Standing up for American Enterprise. It was founded in 1912, with the encouragement of then-President William Howard Taft. The private organization is not part of the U.S. Government, but is heavily involved in issues pertaining to business in America and takes a hands-on role with ongoing legislation that affects business owners.
The U.S. Chamber of Commerce also takes an active interest in International affairs relating to business. It has councils or initiatives for Africa, Asia, Europe, South America and the Middle East.
The Small Business Nation is a community within the U.S. Chamber of Commerce that is dedicated especially to small business owners. The Chamber notes that, "More than 96% of U.S. Chamber members are small businesses with 100 employees or fewer." The community focuses on education and resource for small businesses and includes special "toolkits" for:
Cyber Security
Women in Business
Employer
Finance
Government Contracting
Healthcare Reform
Insurance
Online Solutions
Printing and Shipping
Purchasing and Inventory
Sales and Marketing
Start Up
Workplace Wellness
Online toolkits include educational articles, supplemental materials and resources—including contact information for companies who offer discounts to members . Each toolkit also offers a community forum board for discussion surrounding that particular topic.
On the Small Business Nation page of the U.S. Chamber of Commerce's website, you'll also find ongoing small business quarterly surveys, the latest national small business news, information on upcoming legislation and how to get involved with national and local politics.
State Chambers of Commerce
Each state has its own Chamber of Commerce. State chambers offer education and resources to its members. They are also heavily involved in politics and legislation that affects business owners in their states.
State chambers are responsible for organizing the smaller, local chapters throughout their states. They also offer annual or bi-annual conferences and meetings, scholarships, state economic data and education.
Local Chambers of Commerce: The Small Business Experts
The Chamber of Commerce you'll likely be most involved with is on the local level. Depending on the population where you live, you may find regional or city chambers. The resources available to you at these offices varies, depending upon your location, but can be tremendously helpful. Here are just a few:
Networking
This is perhaps the biggest reason to join a Chamber of Commerce. Most host regular events where local business owners gather to learn more about running their business, and mingle. As a member, you'll also be added to the chamber's directory—one of the first places other business owners will look when they need a product or service. Networking is a great way to find new customers and also helps to bring in referral business.
Education
Local chambers offer tons of educational opportunities, from meetings, lunches and dinners featuring inspirational guest speakers, to workshops taught by successful local businesspeople. Take advantage of as much education as you can.
Awards
Chambers of Commerce love giving awards. Most host annual award banquets, honoring local business owners in many different ways. Winning an award from your Chamber of Commerce can be a pretty big deal. Getting to know past and current award winners is also a big deal—these are the folks who are running successful businesses in your own community. Many of them are more than happy to mentor you, or give you some advice.
Community Involvement
Your local Chamber of Commerce is most likely involved in a host of charitable and volunteer efforts in the community. It's a great way to become involved, yourself. Remember that, as a small business owner in your town, you're a vital part of the local community. Giving back to that community not only helps the people there (who are your customers!), it can help your business, too.
Connections and Discounts
As a member of a Chamber of Commerce, you'll have connections to other business owners (it's part of that whole networking thing we've already discussed). Those connections help you out tremendously, in both your personal and business life. Need a good attorney? You'll probably know one through the chamber. Looking for a reputable plumber? You met one at the last banquet. Wish you had a discount at that new restaurant? There's a coupon in the latest newsletter.
Cost
Chambers of Commerce require membership dues, which vary widely. Larger cities and regional chambers will typically have higher dues, but also offer more education and networking opportunities. You'll usually find that the dues decrease, the smaller the population of your town. For instance, here in Utah, we found basic membership levels as high as $900 at the largest chamber, and as low as $65 at more rural chambers with small populations.
You can join more than one Chamber—you're not restricted by your location.
Take Advantage of All the Resources You Can Find!
As a small business owner, you're probably trying to learn everything you can, while working tons of hours to run your business. And you're doing it all on  a small budget. Take advantages of every resource you can find.
The U.S. Small Business Administration has a comprehensive website that offers tons of resources. Check it out here.