From the day we launched Signs.com, we have sought to make superior customer service what sets us apart from our competitors.  We strive not just to provide satisfactory service, but a shopping experience that completely wows our customers. With free design services, one-day shipping, and a 100% satisfaction guarantee, it's little surprise that customers looking for custom signs online love us!
From a quick scan of our reviews, many of our customers have had a "wow" experience: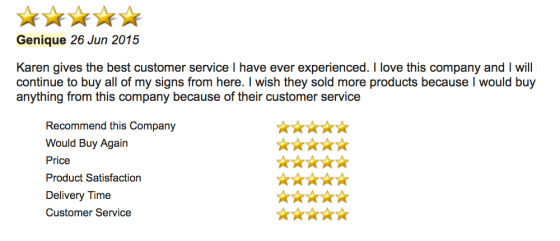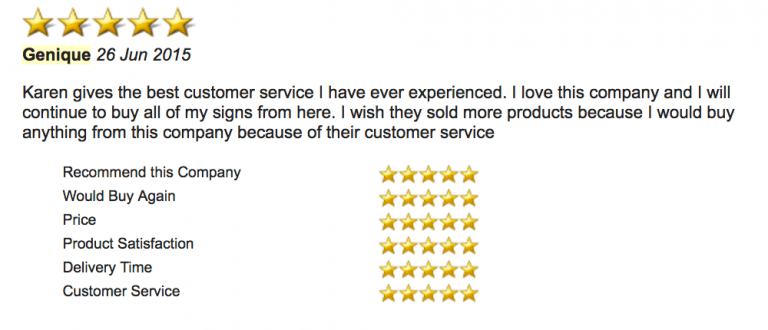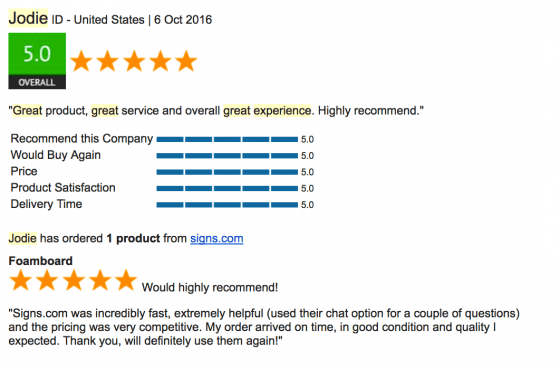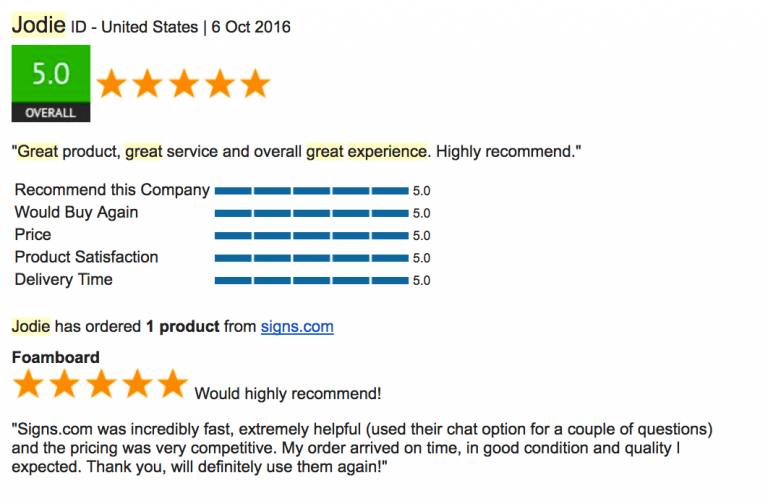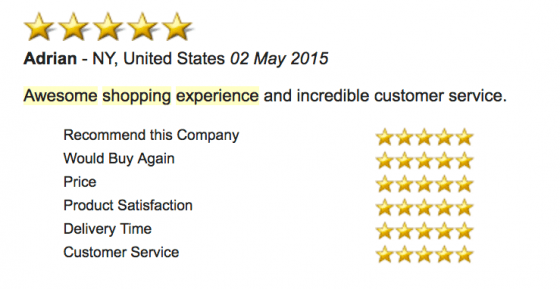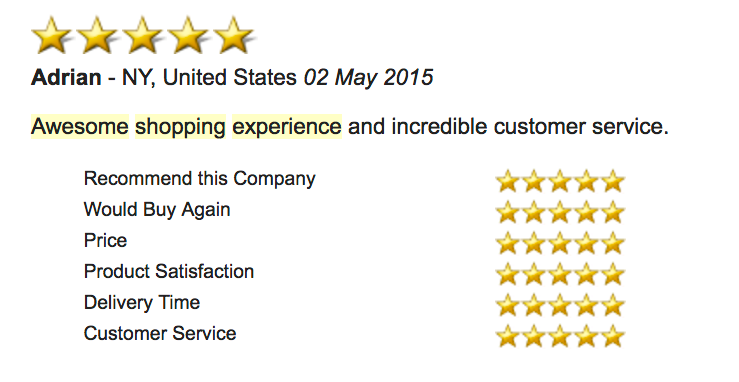 Now others are taking notice, too.  Last week we were named by the prestigious Stevie Awards as finalists for the Customer Service Department of the Year and Contact Center Manager of the Year. While ultimately everything we do is for our customers, we are honored to be recognized by the Stevie Awards for our efforts.
In addition to being named a finalist for those two categories, our Customer Service Department is in the running for the People's Choice Stevie Awards for Favorite Customer Service.  We'd be thrilled if you took a moment and voted for our Customer Service department by visiting the People's Choice Stevie Awards website to vote. Voting will run through February 10th. You can vote for us by simply clicking the image below.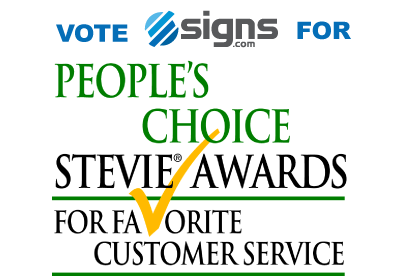 Thanks for voting! We truly appreciate it.
Our customers really are our number one focus and we look forward to continue providing you with high-quality signage and the best customer experience in the industry.