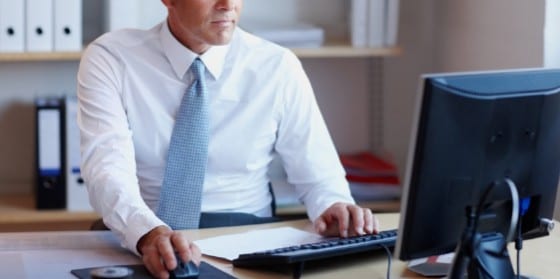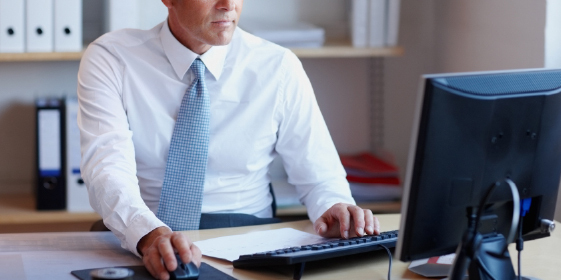 Working with small businesses on a daily basis, and being one ourselves, we spend a lot of time on small business blogs. In light of this we wanted to highlight what we believe are the best small business blogs on the web. Check out the blogs below, in no particular order, and read them regularly to get all the information you might need as an entrepreneur or small business owner looking for resources to grow your business.
Where possible we've included the person behind these awesome blogs and how to connect with them on Twitter.
Marketing Profs – Small Business   Ann Handley   @marketingprofs
Perhaps one of the most well known marketing blogs, MarketingProfs, features a huge resource of small business related articles.  Topics include everything from ad copy to business strategy and both on and offline marketing. Simply put, it's one of the best ones out there!
Quick Sprout   Neil Patel   @NeilPatel
Neil Patel is a man of great knowledge in a lot of different subjects he's gained from being the co-founder of 2 Internet companies: Crazy Egg and KISSmetrics. You'll get real tips on marketing and converting customers along with a lot of other helpful advice.
Succeed As Your Own Boss   Melinda Emerson   @SmallBizLady
Run by the award winning and renowned small business expert Melinda Emerson, known as Small Biz Lady, the Succeed As Your Own Boss blog is one of the most well known small business blogs on the web. Melinda covers every topic under the small business umbrella and also hosts the weekly #SmallBizChat on Twitter.
Chamber of Commerce Blog   @ChamberOnline
Another HUGE blog for small business owners and entrepreneurs, the Chamber of Commerce blog covers topics on finance, legal, marketing, sales and much more. Well worth your time if you are a SMB owner looking for good educational content.
Boston.com Small Business Blog   Jason Keith   @jaykeith
Similar to NYT's You're the Boss and On Small Business by the Washington Post, Boston.com has a blog dedicated to small business. Written by Jason Keith, a small business expert, he covers the range of topics within the small business space including recent news and events.
Small Business Trends   Anita Campbell   @smallbiztrends
Small Business Trends is a website dedicated entirely to small business owners and entrepreneurs. Its content covers the entire spectrum of small business topics including management, marketing, sales, finance and technology. It was founded in 2003 by Anita Campbell and also owns BizSugar and Small Business CEO.
Business Info Guide   Stephanie Chandler   @bizauthor
Started by Stephanie Chandler in 2004, Business Info Guide is a resource for entrepreneurs and small business owners. Stephanie and other experts blog about a wide variety of topics pertinent to small businesses and startups.
Young Entrepreneur   Diana Ransom   @dianaransom
Young Entrepreneur is a website dedicated to providing information for entrepreneurs and business owners.  Founded in 1999, it provides helpful articles about everything from starting out to managing growth, marketing and even leadership. YE is a fantastic resource for small business owners!
Under30CEO   Matt Wilson & Jared O'Toole   @mattwilsontv   @JaredOToole
Operating under the Under30Media brand Under30CEO is the self proclaimed "leading media property for entrepreneurs." Matt Wilson and Jared O'Toole are the names behind this site that has personal finance, business tools and other related topics for entrepreneurs.
Intuit Small Business Blog   @intuit
The Intuit Small Business Blog has a wealth of resources for SMB owners. Written by a variety of authors it covers online marketing, social media, starting a business and more.
Start Up Nation   Jeff & Rich Sloan   @StartupNation
StartupNation is a website full of information for entrepreneurs with content provided by entrepreneurs. Founded by brothers Rich and Jeff Sloan it has articles on marketing, sales, technology and much more.
Up and Running   Tim Berry   @Bplans
Bplans.com is a leading online website of free sample business plans. Founded by Tim Berry, of Palo Alto Software, its blog features advice for small business owners beyond just business plans.
Vertical Response Marketing Blog   Janine Popick   @janinepopick
Vertical Response, a San Francisco based marketing agency has a popular blog that features a small business category. This category, not surprisingly, primarily focuses on small business marketing from a digital perspective.
GKIC Insiders Circle   Dan Kennedy   @theofficialgkic
The GKIC blog contains over 100 small business related articles as well as informative articles on a wide range of business topics. GKIC was founded by serial entrepreneur Dan Kennedy.
The Washington Post's On Small Business column is an excellent place to find small business news and how it will impact SMBs across the nation in regards to policy, regulation and economic climate.
TheSelfEmployed   Steve Strauss   @theselfemployed
As a leading small business expert and columnist, Steve Strauss runs TheSelfEmployed. It covers areas, some powered by 3rd party companies, related to small business and working for yourself across the spectrum.
Another renowned website, Entreprenuer.com literally has thousands of articles for the aspiring or current entrepreneur and small business owner. Without a doubt it is one of the premiere online (and offline) resources for owners and entrepreneurs alike.
You're The Boss   @nytimesbusiness
The New York Times small business column, You're the Boss, features a wide variety of articles on small business news and tactics by experts from a wide range of backgrounds and fields. Like the Washington Post's On Small Business this is a must read for small business owners trying to stay abreast of SMB news and happenings.
SmallBizTechnology   Ramon Ray   @ramonray
Written by Ramon Ray of Infusionsoft, Smallbiztechnology.com is geared towards the average small business owner who isn't tech savvy. Ramon focuses on education and showing SMB owners how to use technology to grow their businesses.
Small Business Bonfire   Alyssa Gregory   @smallbizbonfire
While Small Business Bonfire provides a lot of content for small business owners it is slightly different from many others on the list. It is set up to be much more social and collaborative with SMB owners creating profiles and exchanging ideas in addition to posting their own content.  It was founded by Alyssa Gregory in 2011.
Small Business CEO   Amanda Stillwagon   @smbizceo
Small Business CEO is a sister site of Small Business Trends and offers quick articles and resources for the small business CEO. These articles cover leadership, finance, technology and much more.  Originally started by Steve Rucinski, it was acquired by Anita Campbell in 2008.
Nerd Wallet Small Business   Tim C and Jake G   @NerdWallet
Tim and Jake stand by their commitment to deliver SMB financial information and recommendations that are: clear, unbiased, personalized, and complete. So if you want this type of advice look into Nerd Wallet.
DIY Marketers Blog   Ivana Taylor   @diymarketers
So you're the boss of your own company and you like the feeling of Doing It Yourself but you can't do it all. So that's why you want to come to DIY Marketers to get different advice and ideas to be able to do it all.
The Small Business Playbook   Gary Shouldis   @SmallBizPlayBk
Written by small business owner Gary Shouldis, The Small Business Playbook is an excellent resource for small business owners. Its topics primarily focus on four areas including: marketing, operations, productivity and startup. Content includes both beginner and advanced articles across these four topical areas.
Blogtrepreneur   Matthew & Adam Toren   @matthewtoren @thebizguy
Matthew and Adam Toren are brothers who love entrepreneurship, share their knowledge, and provided instruction in management concepts, marketing, and finance to emerging and distressed small businesses.
Duct Tape Marketing   John Jantsch   @ducttape
Come and get real-world, proven small business marketing ideas and strategies here at Duct Tape Marketing run by John Jantsch who is a speaker and bestselling author of Duct Tape Marketing, The Commitment Engine and The Referral Engine.
Killer Startups   @killerstartups
If you are a startup and want excellent advice on a wide range of SMB topics hang around Killer Startups.
Erica.biz   Erica Douglass   @ericabiz
Do you want tips from someone who has built and sold her own business for over a million dollars? Check out Erica's website and get excellent business tips for free.
Small Business Search Marketing   Matt McGee   @mattmcgee
A great place to find some answers to the age old question "How do we market ourselves online" from Matt McGee the Editor-In-Chief of two websites dedicated to online marketing: Search Engine Land and Marketing Land.
dmiracle   Dawud Miracle   @DawudMiracle
dmiracle has small business tips that will really help your business in the now. Dawud Miracle runs this site and helps small business owners understand how to use the full internet to expand their own businesses.
Do you need some fresh ideas for your small business? Big Ideas Blog is dedicated to helping small businesses succeed.
Small Biz Survival   Becky McCray   @BeckyMcCray
Becky McCray talks about small town business, with how to articles and an emphasis on social media marketing.
Noobpreneur   Ivan Widjaya   @noobpreneur
Are you a brand new entrepreneur who is looking for SMB tips and tricks to get started? That's what Noobpreneur is all about, to help you get started off on the right foot
Small Biz Daily   Rieva Lesonsky   @Rieva
Let me guess you're passionate about small business and entrepreneurship? That is what SmallBizDaily is all about. They combine decades of experience with entrepreneurship to share their unique take on the world of small business.
crowdSPRING Blog   Ross Kimbarovsky   @rosskimbarovsky
You have a really big problem or challenge in your SMB and seem to be stuck and unable to come up with new ideas. This is where crowdSPRING comes in and brings you new and fresh ideas to help you come up with the best solution.
While not strictly a small business blog American Express' OPENforum offers a plethora of excellent marketing articles, many of which relate to small business topics.
We feel like that is quite the list but let us know in the comments of any great small business blogs we might have missed so we can add them!