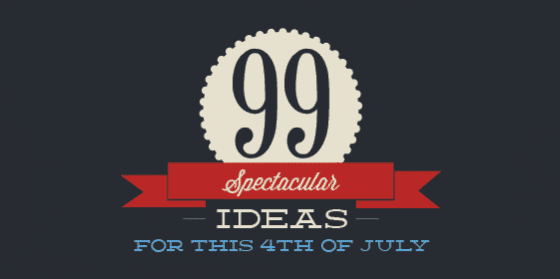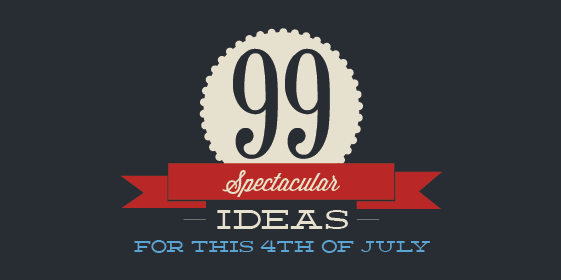 It's time to start planning your Fourth of July festivities! We've scoured the Internet for the most spectacular 4th of July ideas in decorating, food, parade watching and kids' fun. Click on the photo or the link below for full instructions. 
Decorations
Show your patriotism. If you haven't decorated for the Fourth of July yet, now's the time! Check out some of the awesome decoration ideas below.
1) Fun Outdoor Garland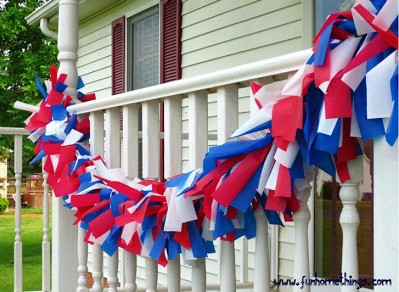 2) Patriotic Table Runner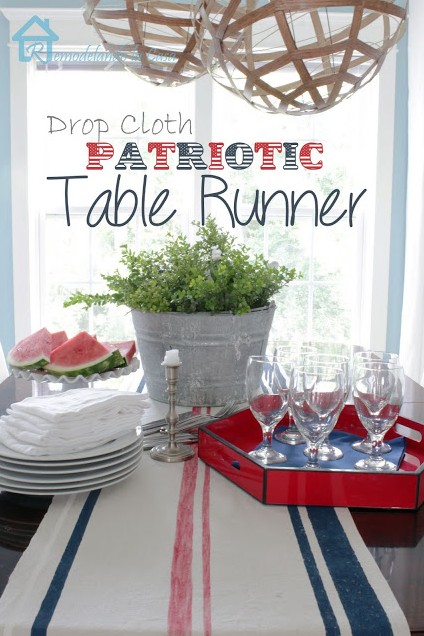 3) Cute Patriotic Jars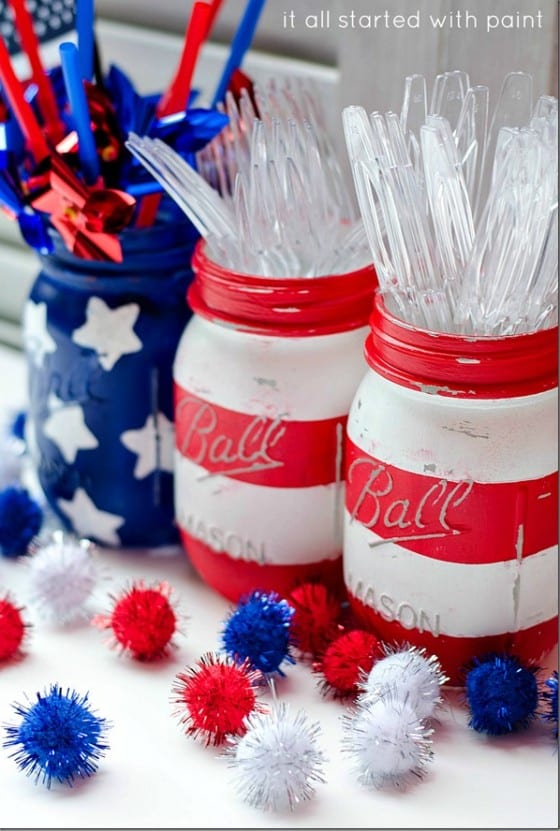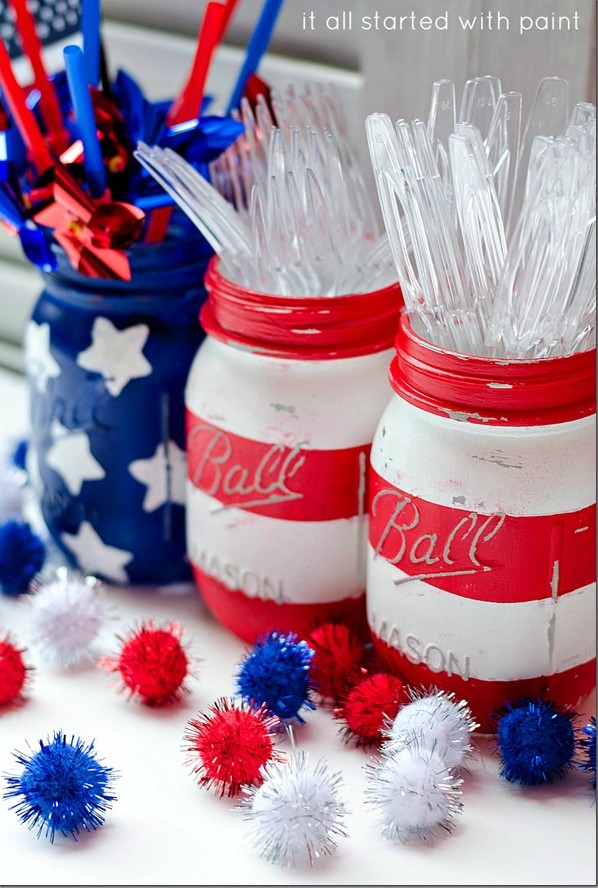 From It All Started With Paint
4) Red, White and Blue Fabric Banner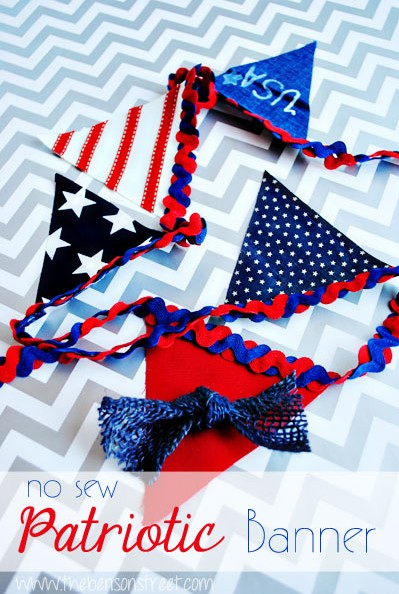 5) 3D Stars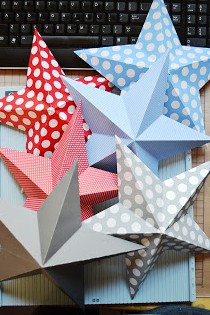 6) Red, Rice and Blue Candle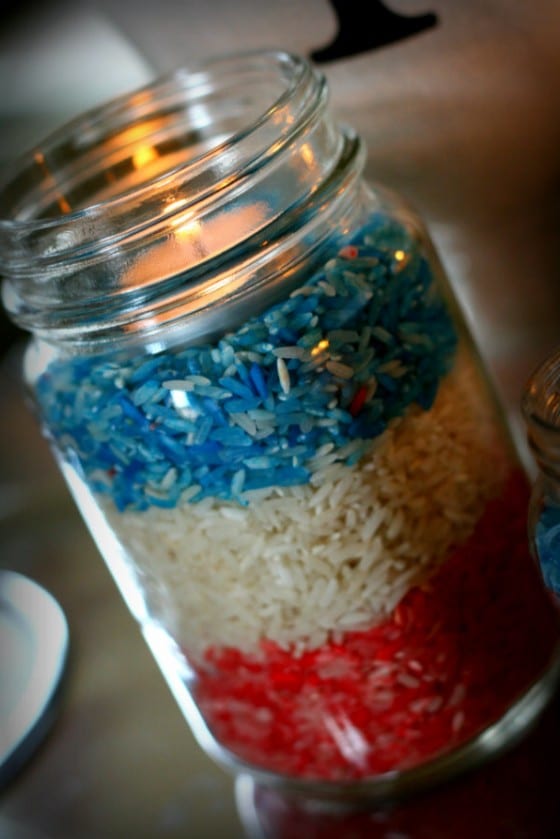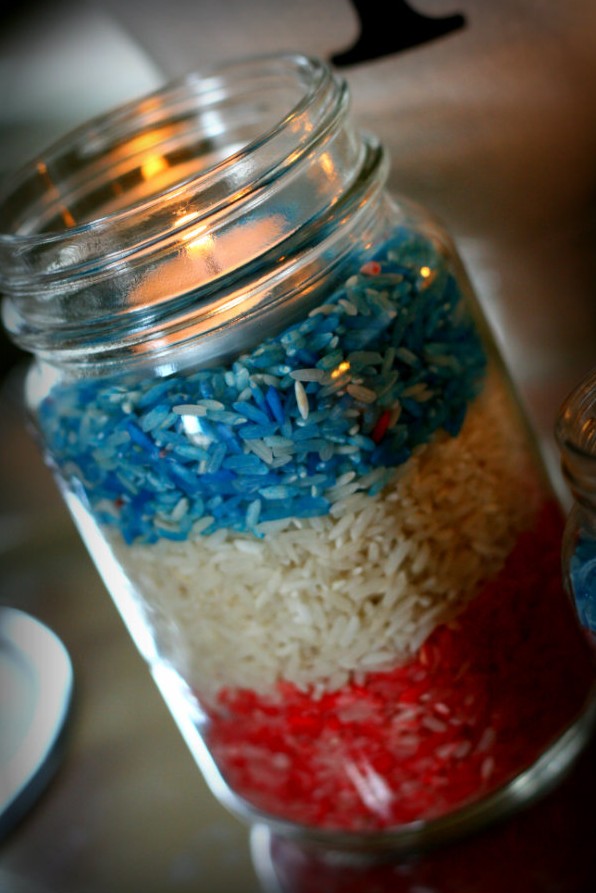 7) Luminaries to Light the Way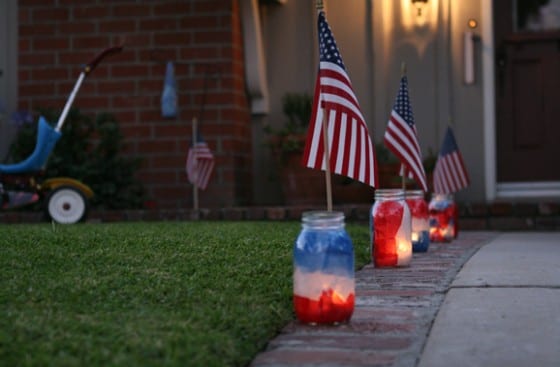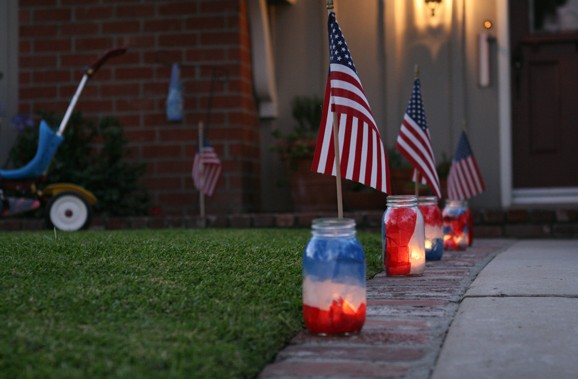 8) Patriotic Paper Flowers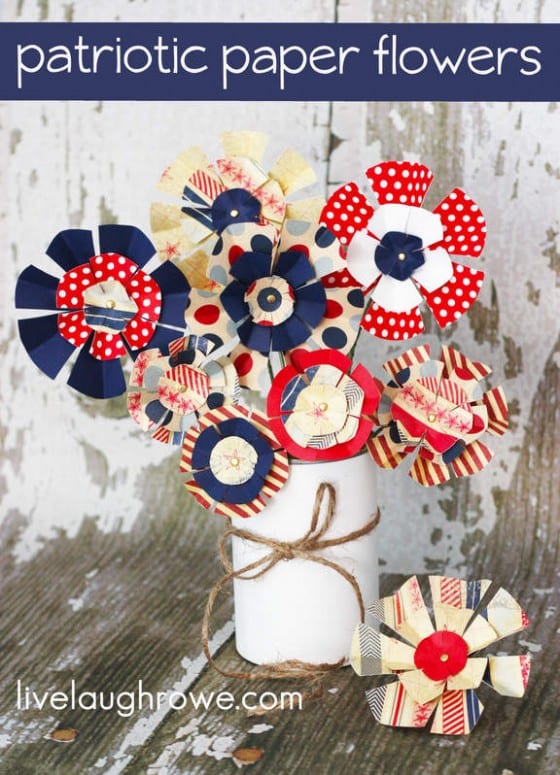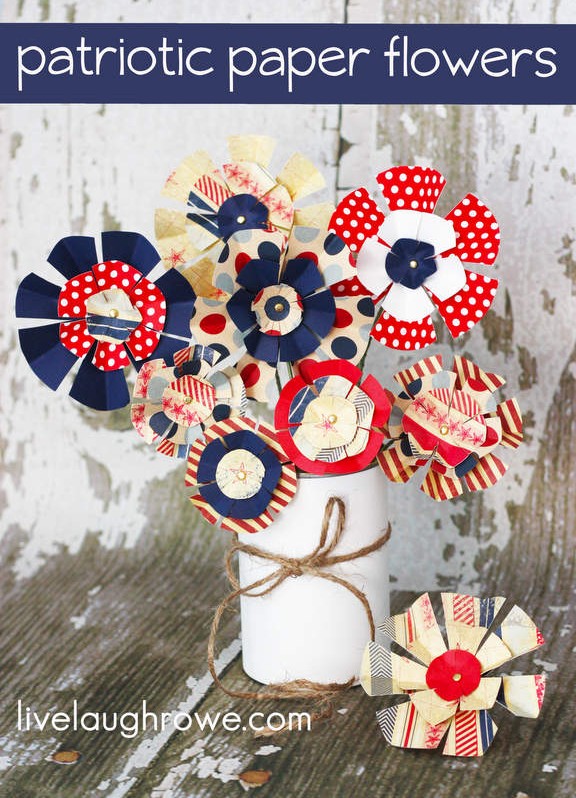 9) Fireworks Wreath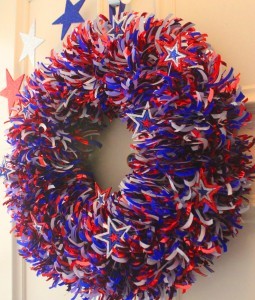 From: Melanie J Harris
10) Fourth of July Flag Blocks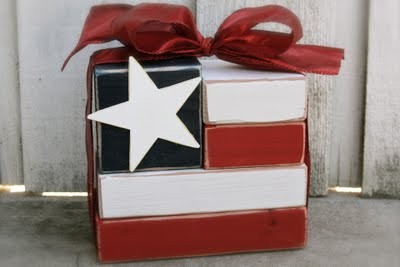 11) Fourth of July Felt Wreath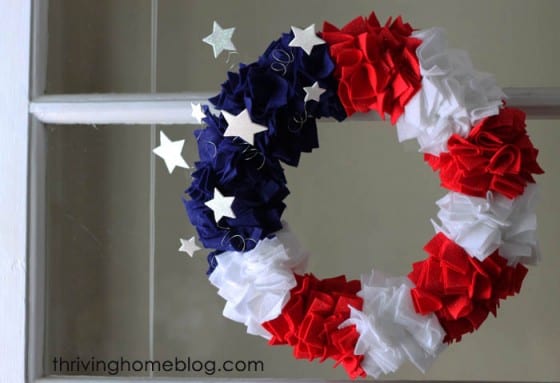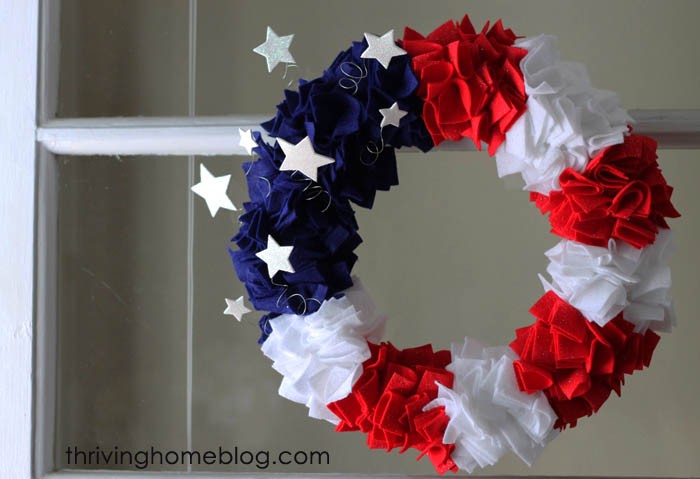 12) Screen Porch Flags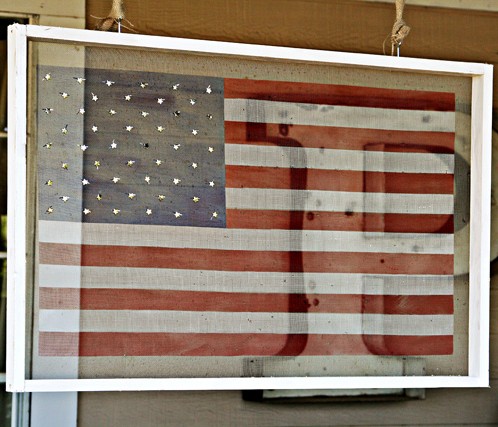 13) Apothecary Jar Decor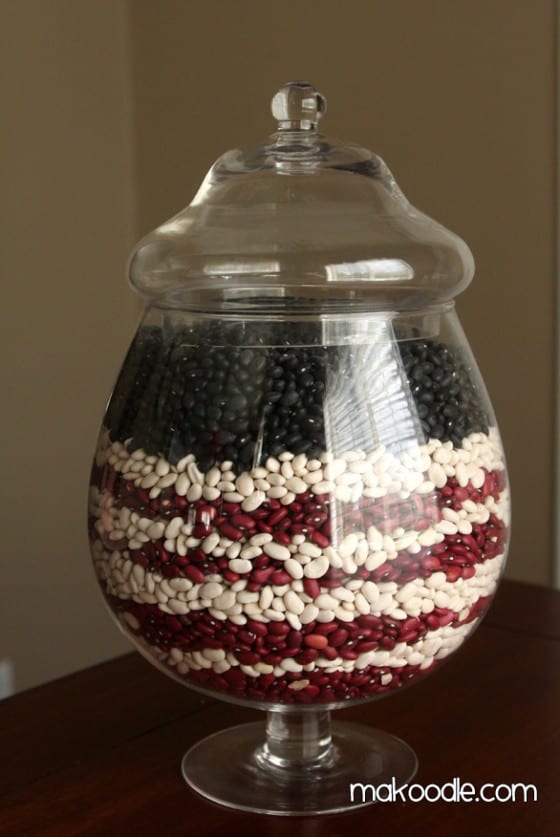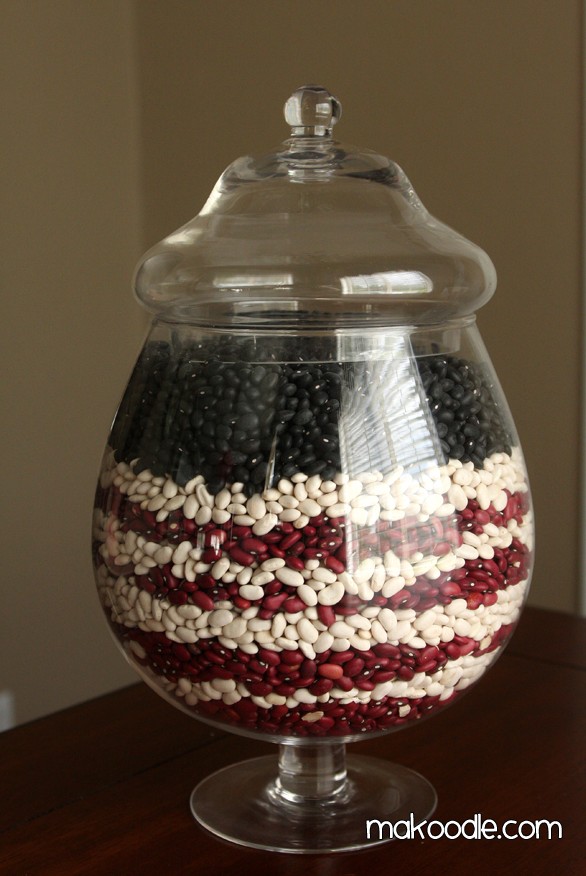 14) Burlap Table Runner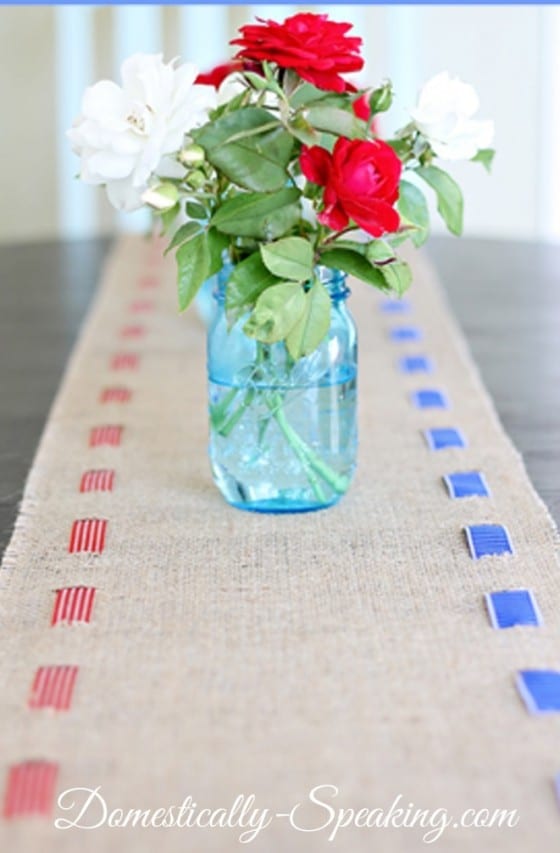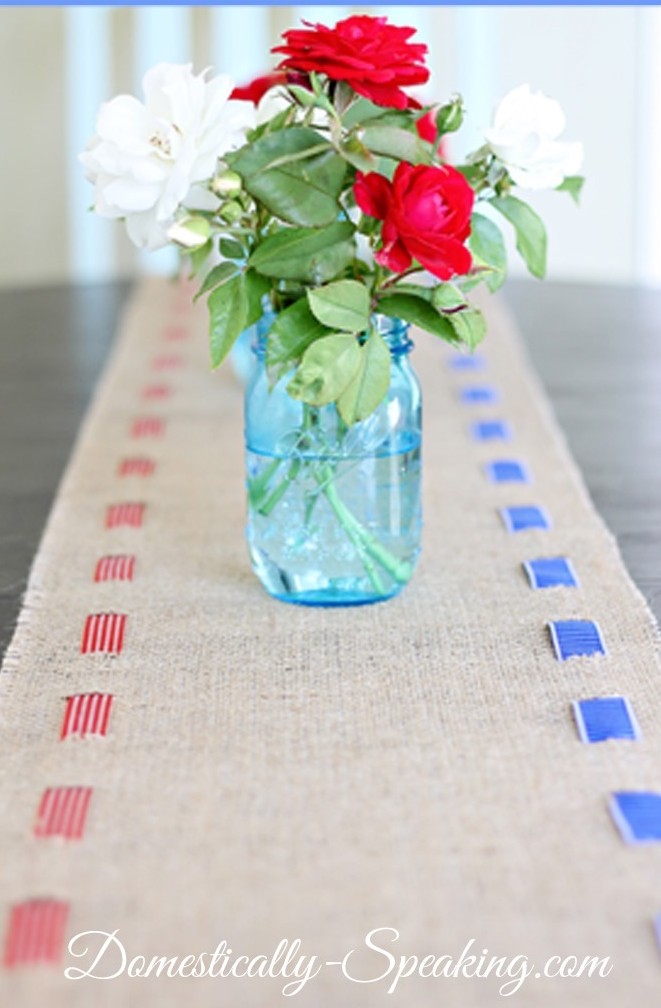 15) Americana Centerpiece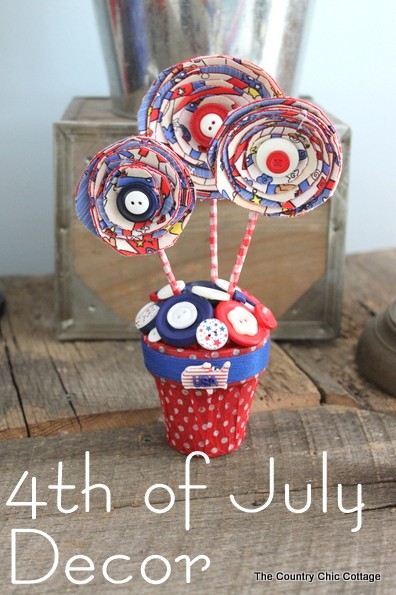 From: The Country Chic Cottage
16) Tea Lights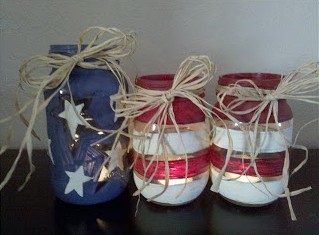 17) Can luminaries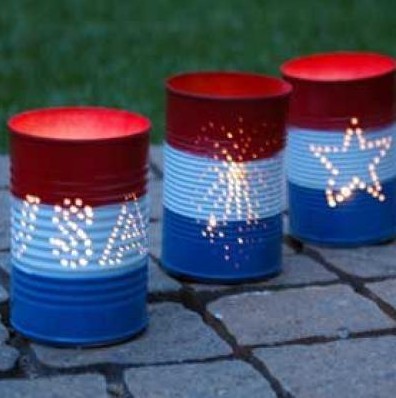 18) Pallet Flag Coffee Table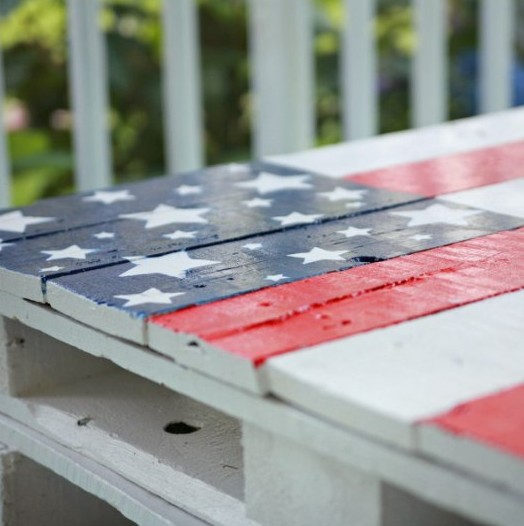 19) Firecracker Rag Wreath
20) Clothespin Wreath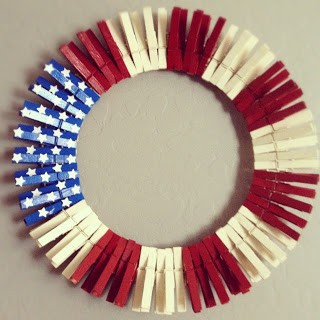 21) Star-Spangled Centerpiece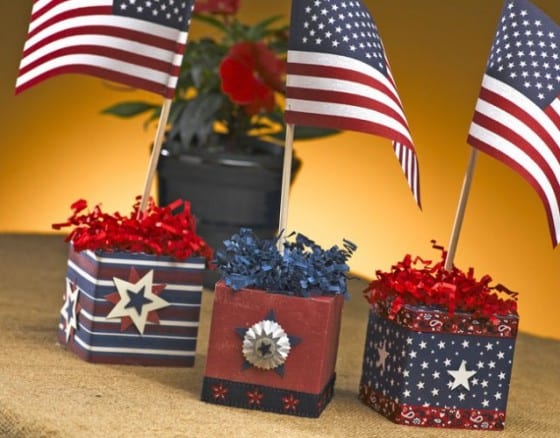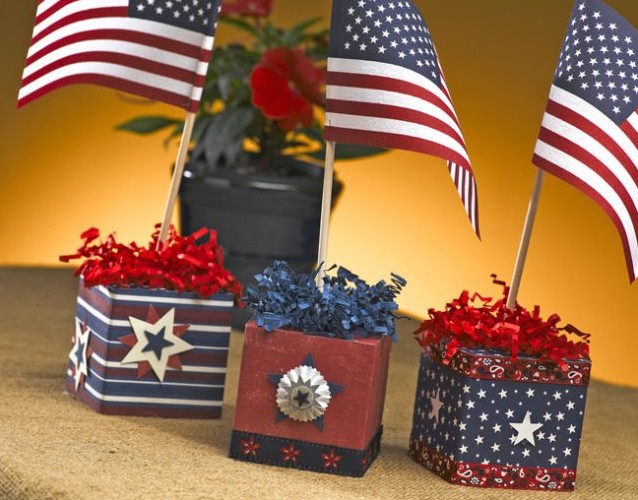 22) Brick Centerpiece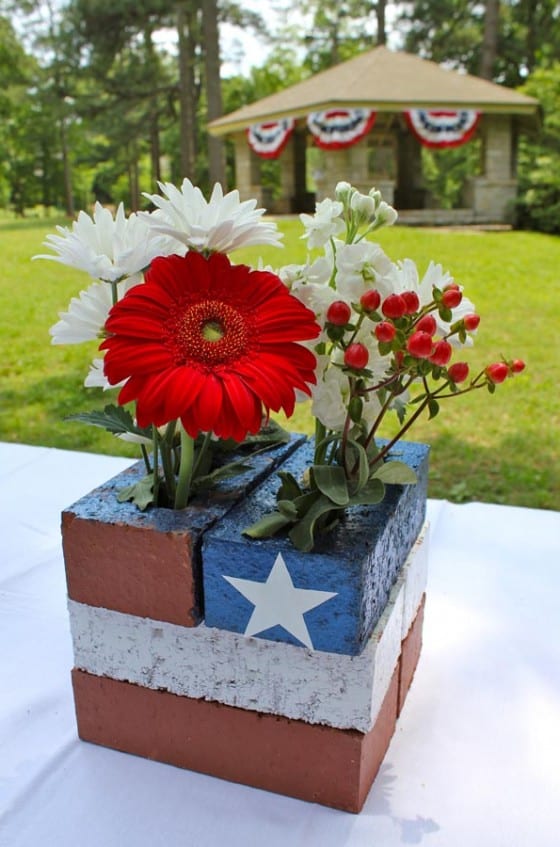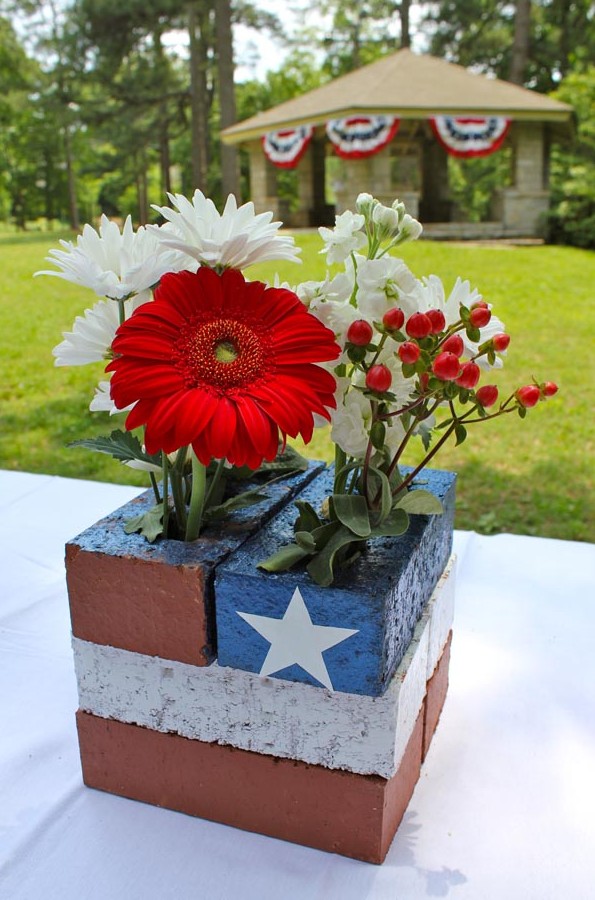 From: The Home Depot Community
23) Star Topiaries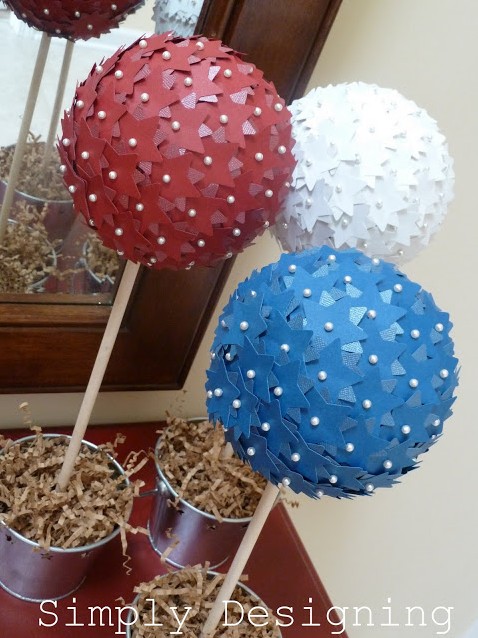 From: Simply Designing with Ashley
24) Star-Spangled Paint Chip Banner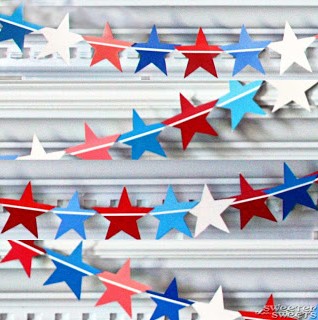 Food For Family and Friends
The Fourth of July is all about gathering together family and friends for a backyard BBQ. Here are some of the best 4th of July recipes we could find:
25) Pringles Can Firecracker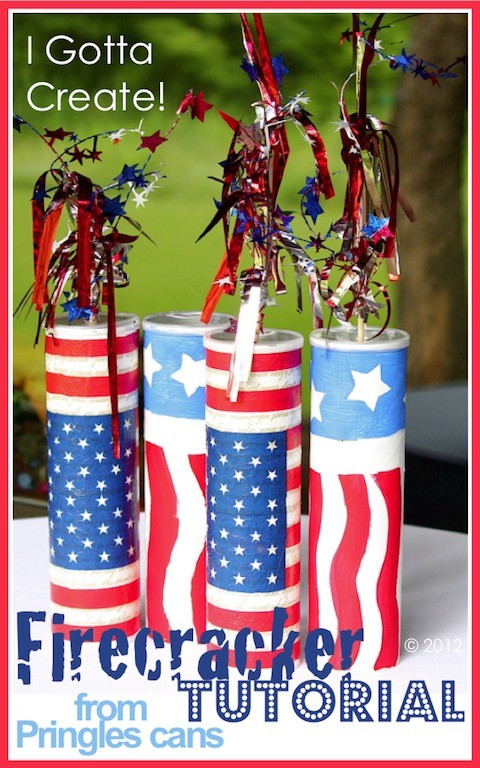 From: I Gotta Create!
26) Smores on a Stick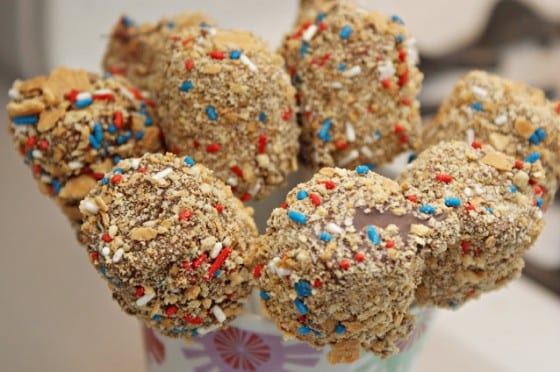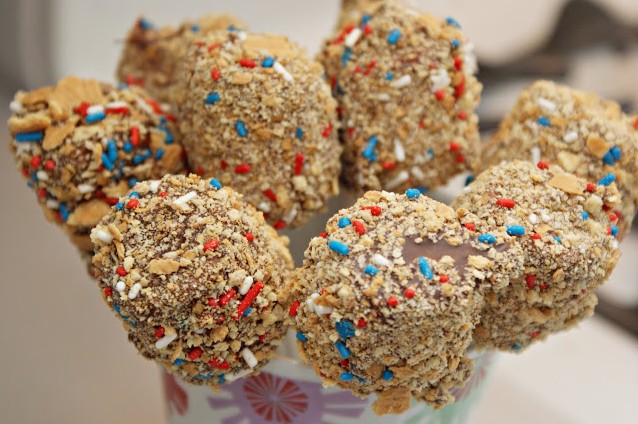 27) Fourth of July Fruit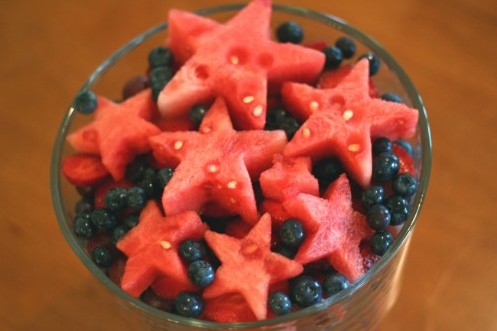 28) A Healthy Flag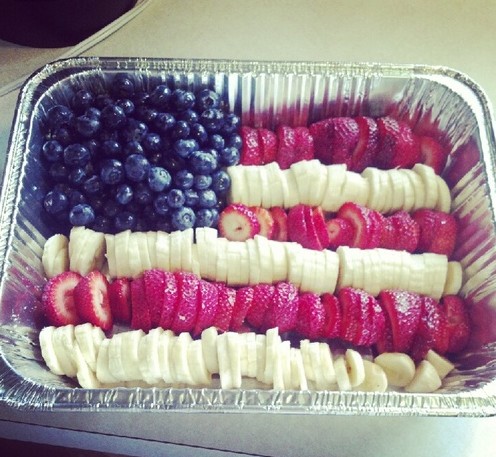 29) Fourth of July Marshmallow Pops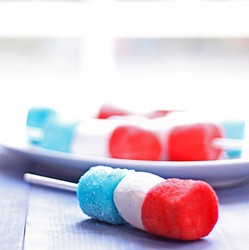 30) Jello Firecrackers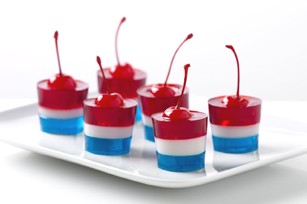 31) Patriotic Cookie Dippers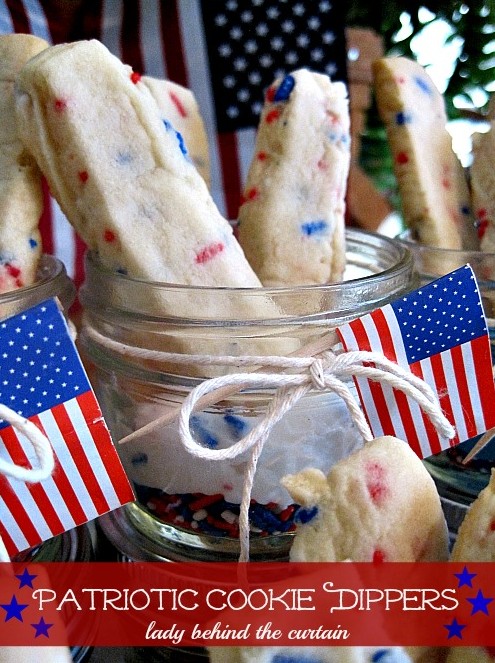 32) Seven Layer Picnic Salad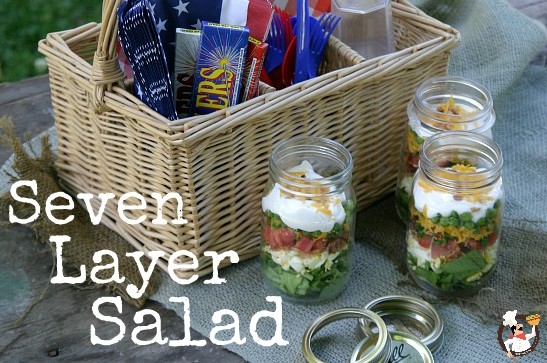 33) Patriotic Berry Truffle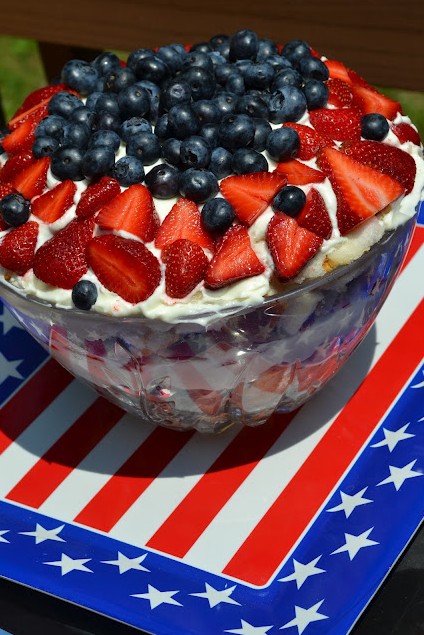 34) Paper Plate Treat Bowls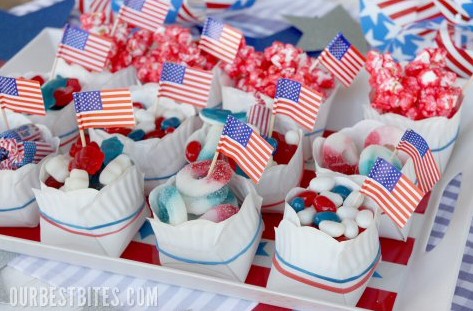 35) All American Cake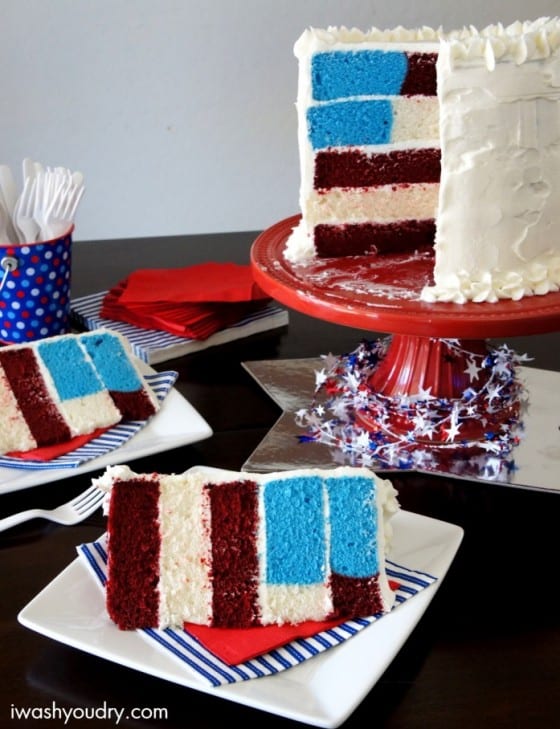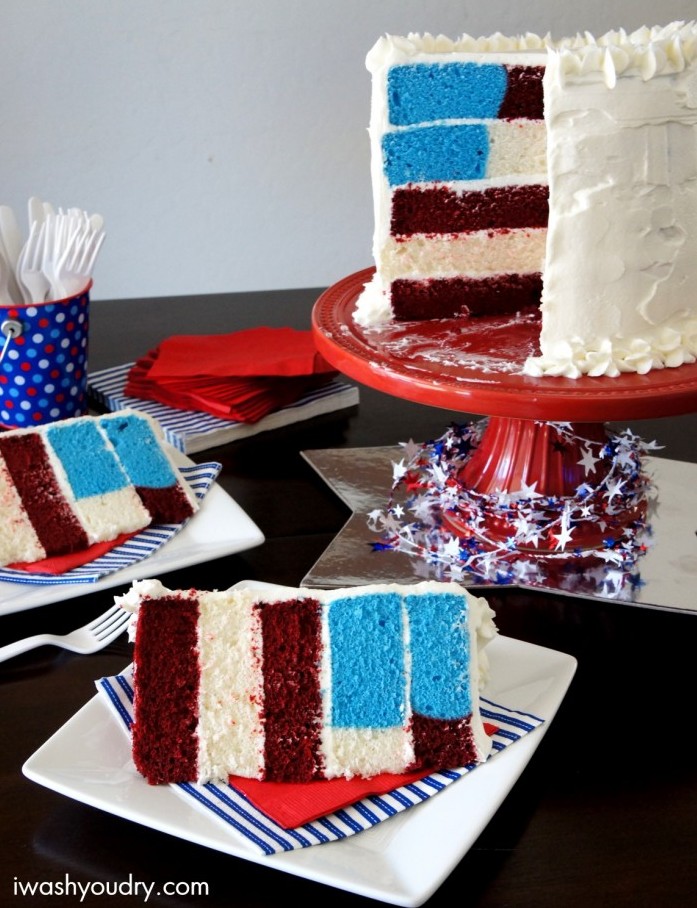 36) Independence Punch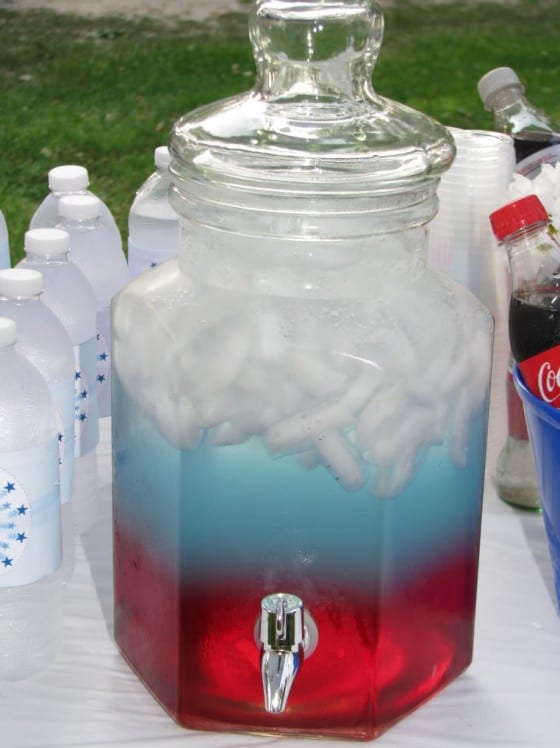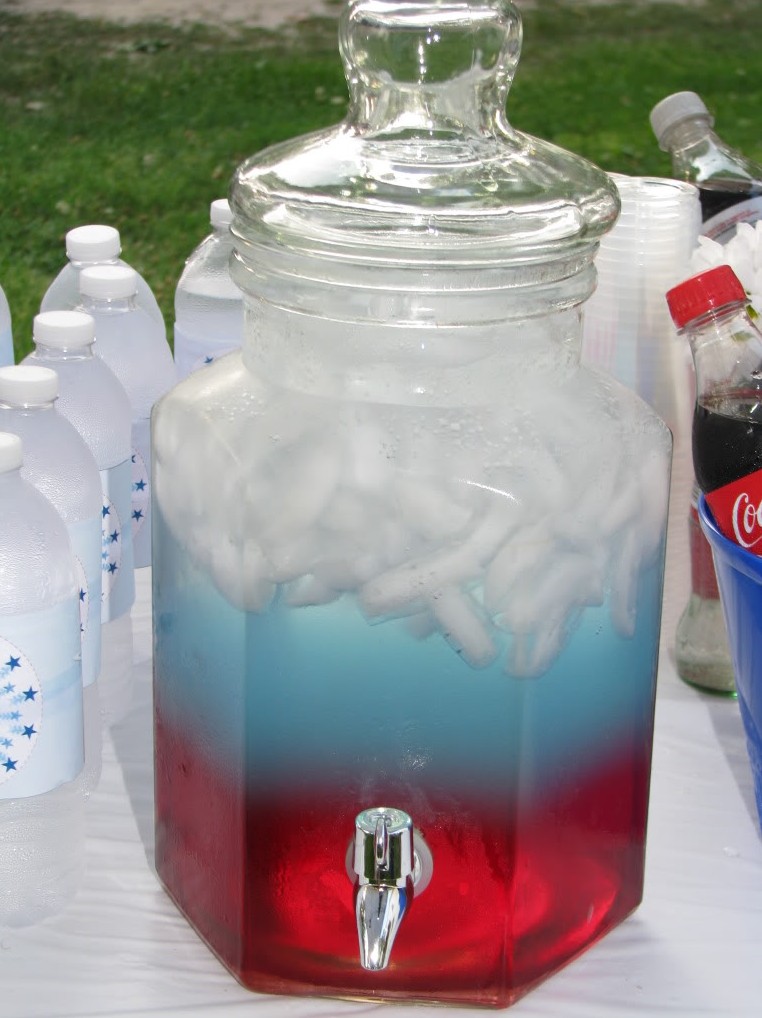 From: Big Bear's Wife
37) Hot Dog Bar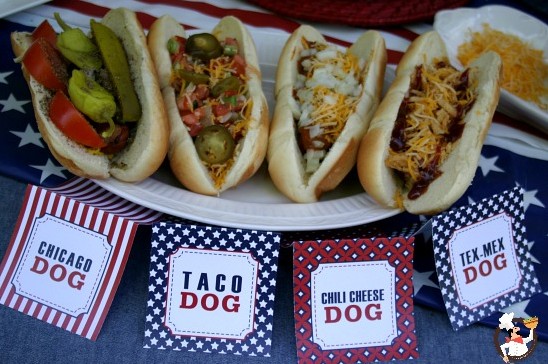 38) Dipped Strawberries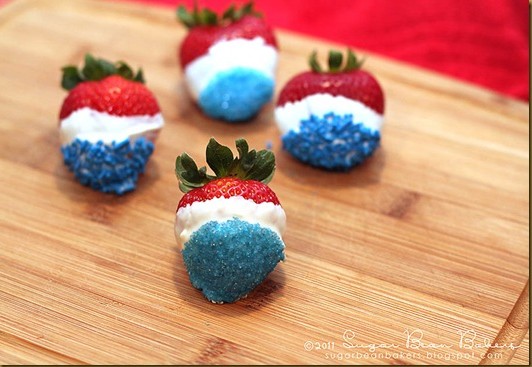 39) Chocolate Dipped Pretzels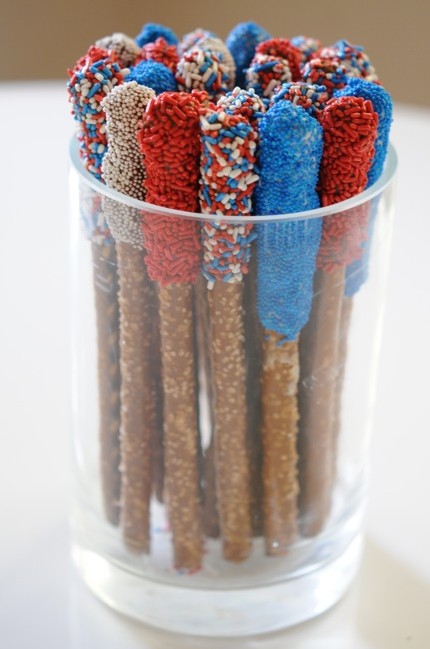 40) DIY BBQ Sauce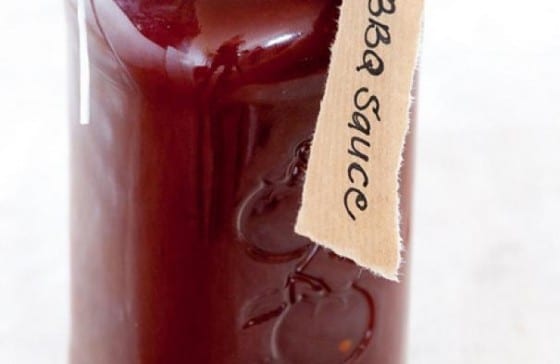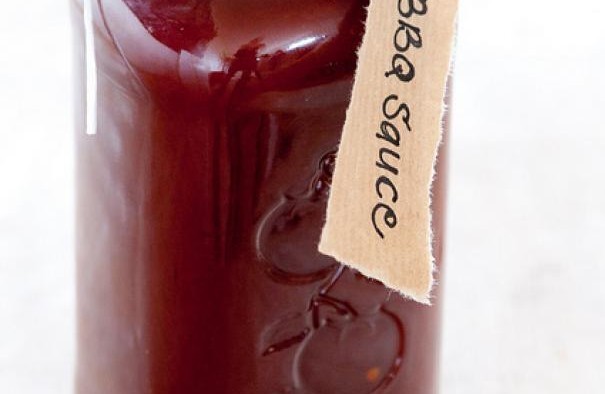 41) Cake in a Jar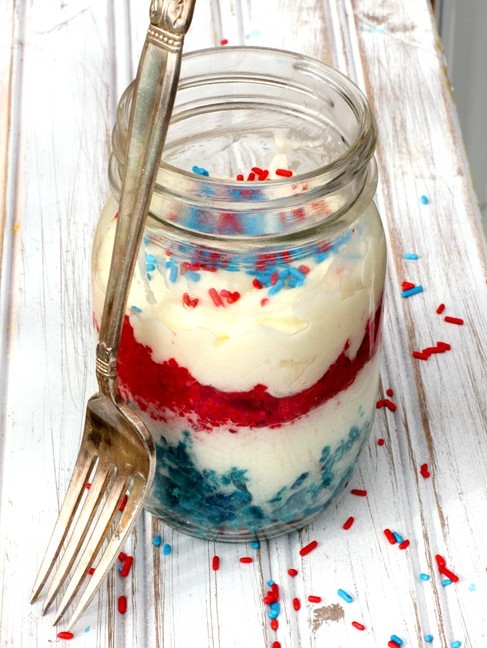 42) Lattice-Topped Cherry Pie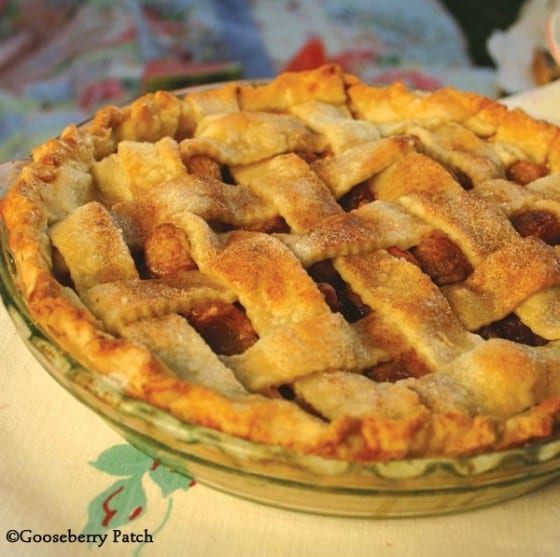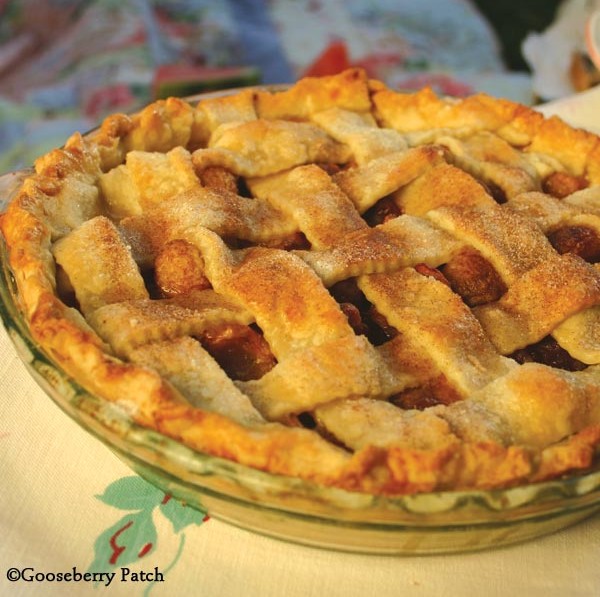 43) Bacon Onion BBQ Burgers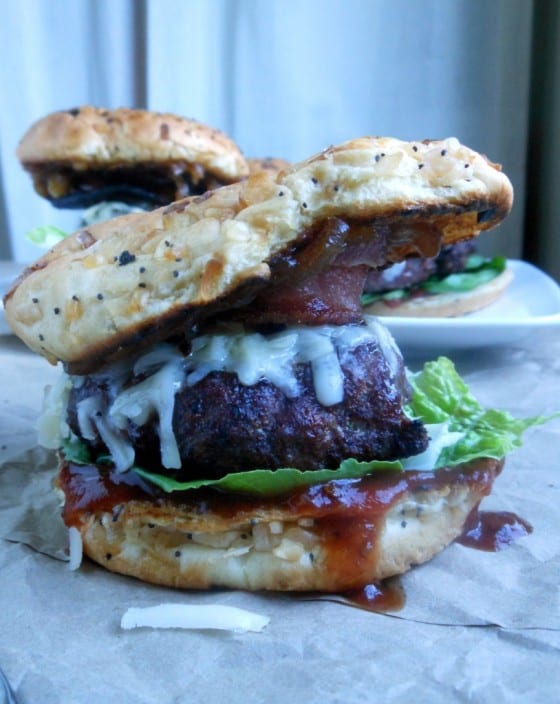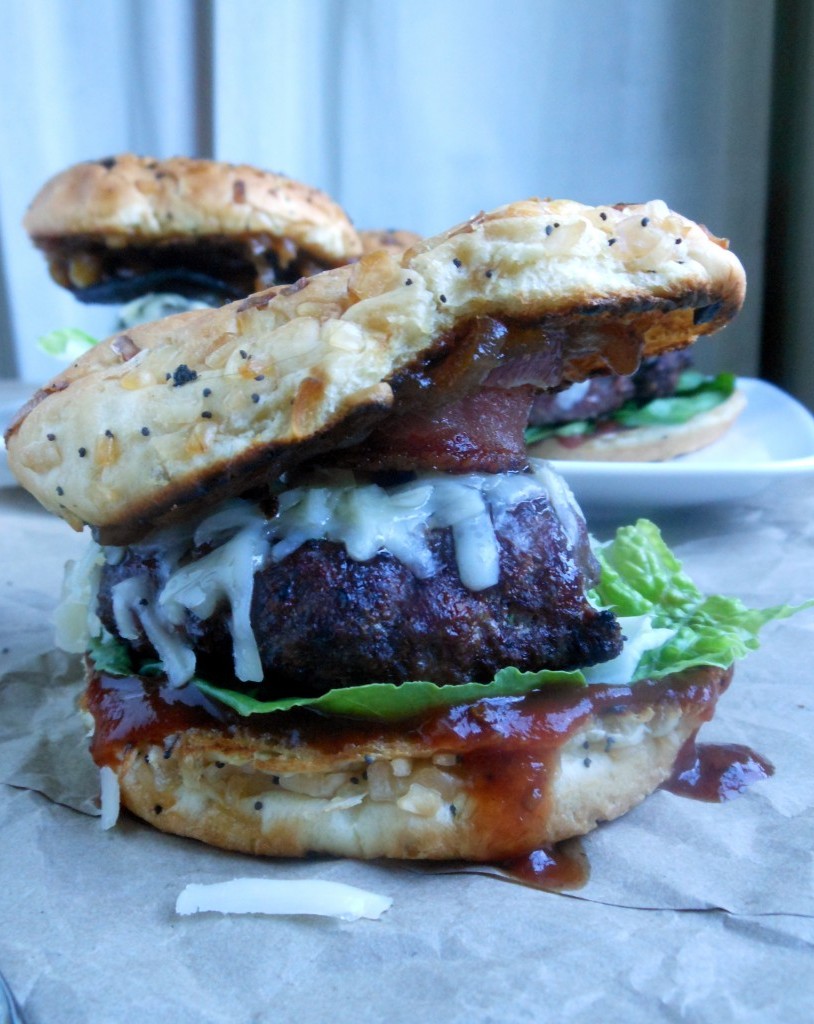 44) Herb Potato Salad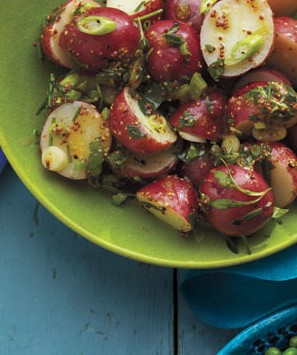 45) Grilled Potato Packets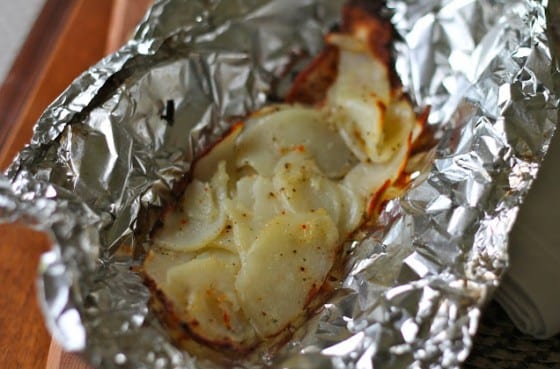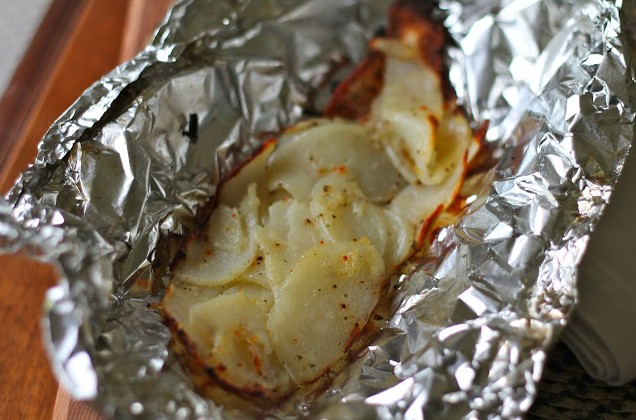 46) Summertime Potato Salad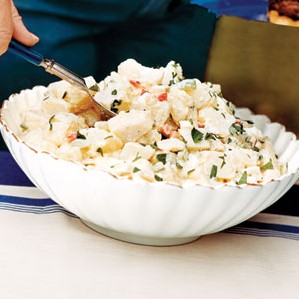 47) Blueberry, Strawberry, Jicama Salad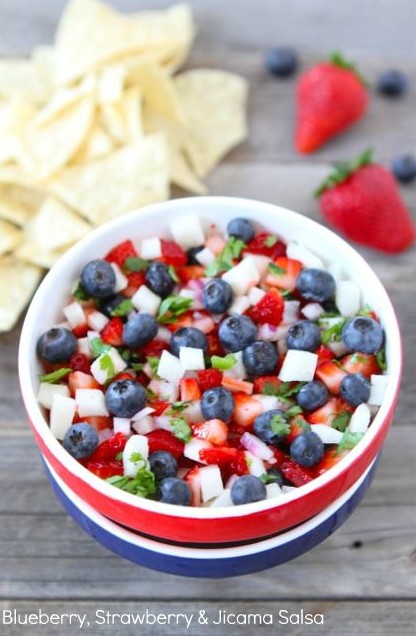 48) Taco Salad Flag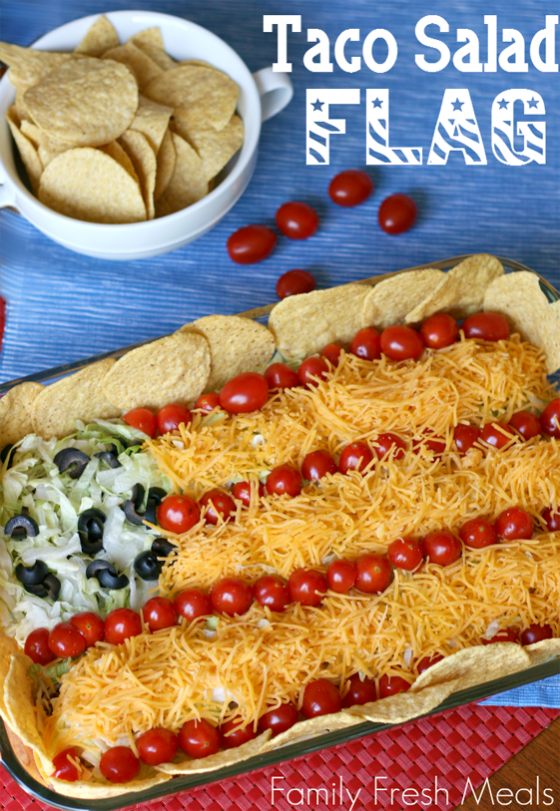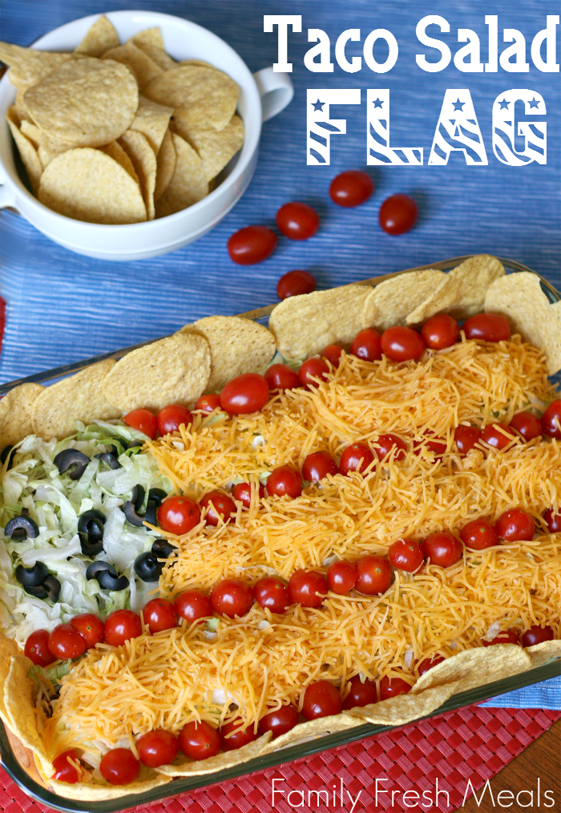 49) Watermelon Appetizers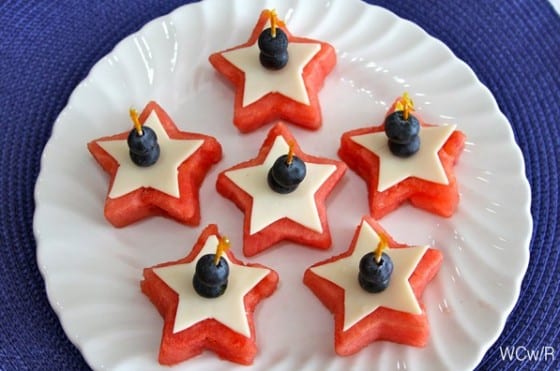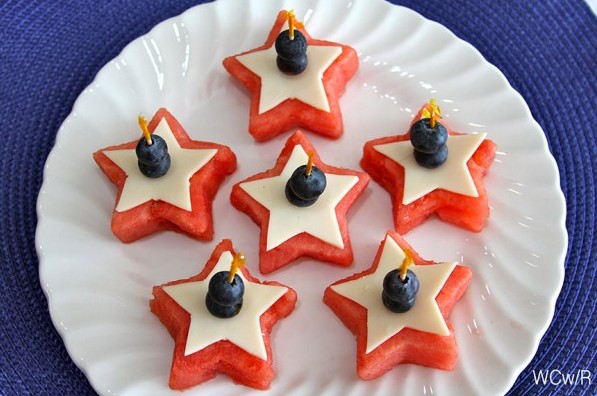 From What's Cooking with Ruthie
50) Frozen Fruit Pops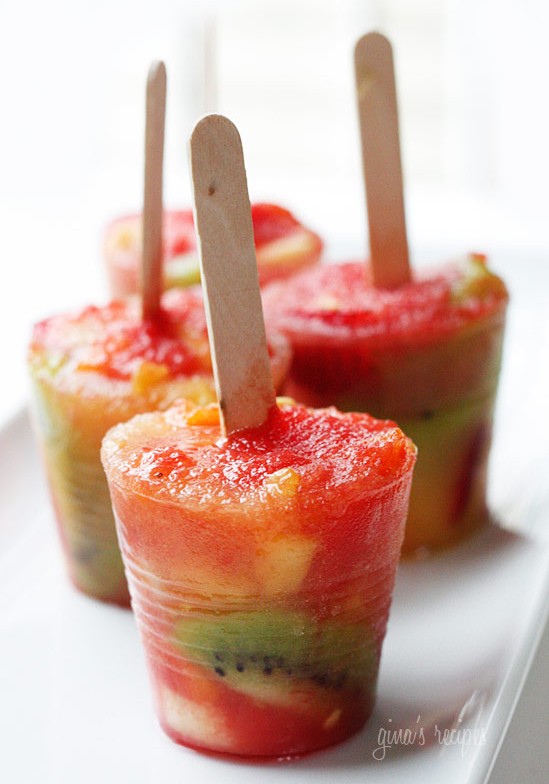 Fun For Kids
Keep the kids busy and have some fun at the same time with these awesome 4th of July activities for kids.
51) Don't Eat Sam! Kids' game.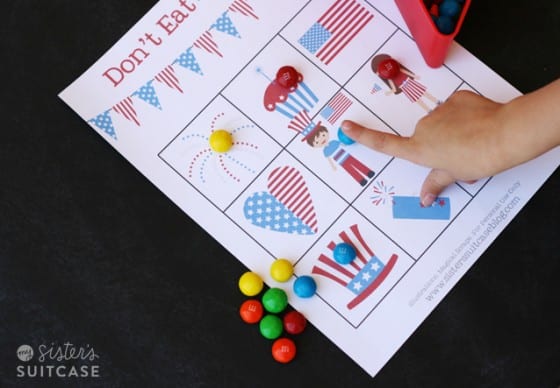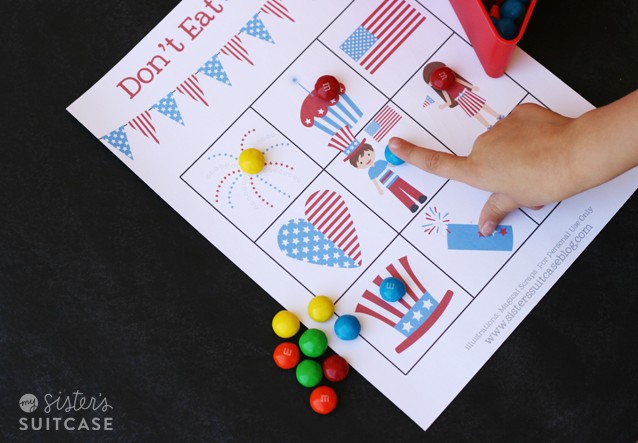 From My Sister's Suitcase
52) Sifted Flour Lawn Stars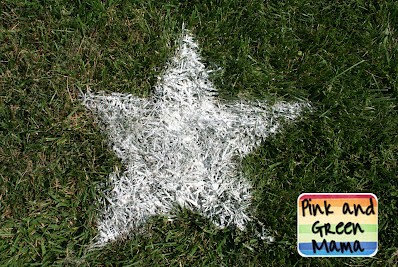 53) Glittery Star Wands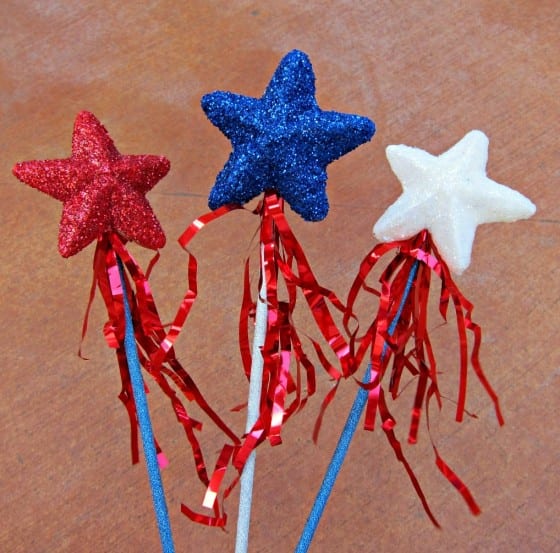 54) Starry Sidewalk Chalk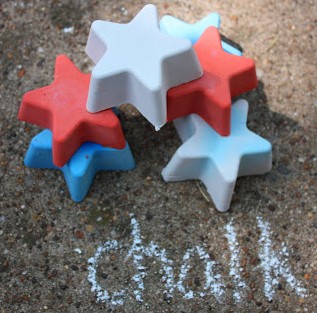 From: …from glitter to gumdrops
55) Patriotic Sippy Cups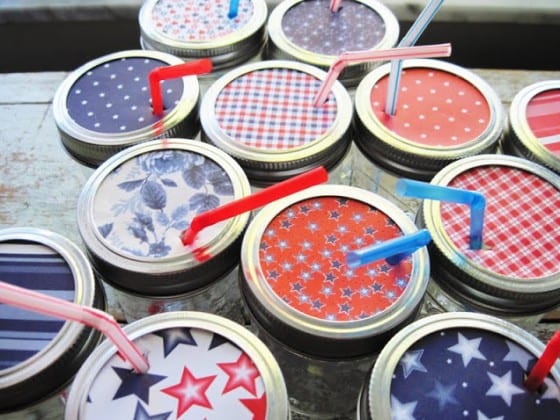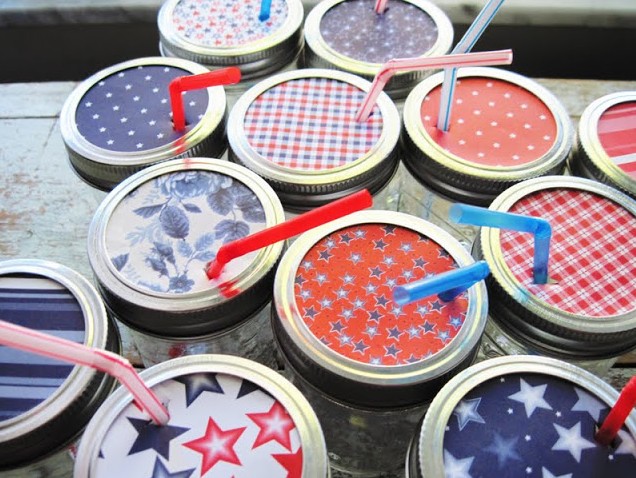 56) Popsicle Stick Flag Craft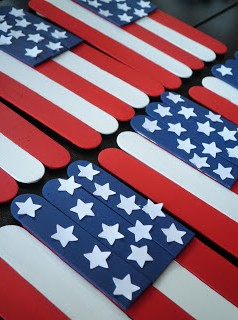 57) Firework Paintings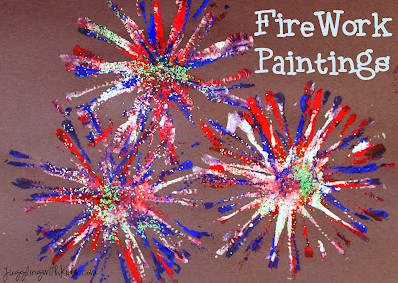 58) Sparkler Shield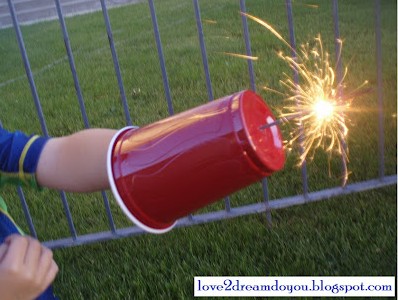 59) Uncle Sam Paper Plate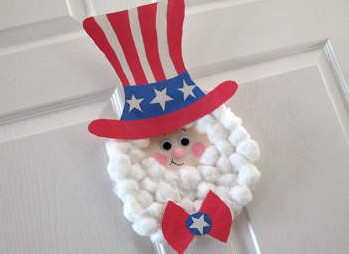 60) Patriotic Ping Pong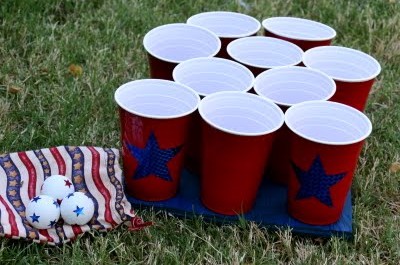 61) Bean Bag Toss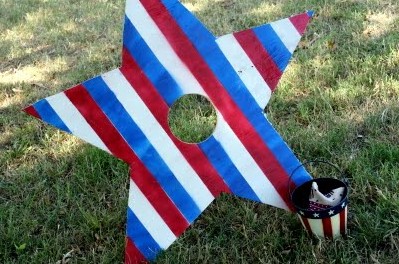 62) Popper Rockets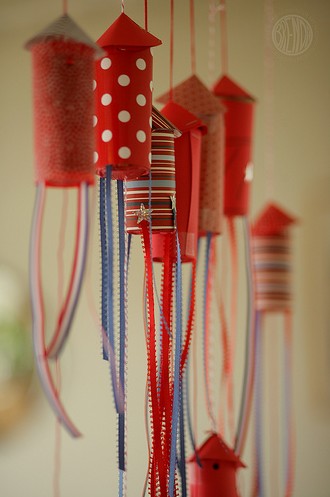 63) Tin Can Windsock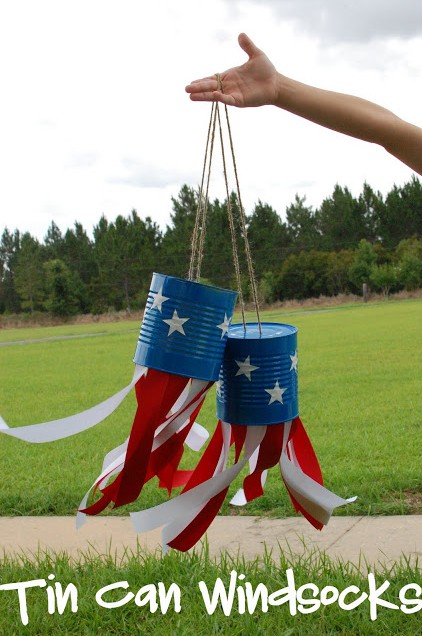 From: Random Thoughts of a Supermom
64) Water Bottle Bubbles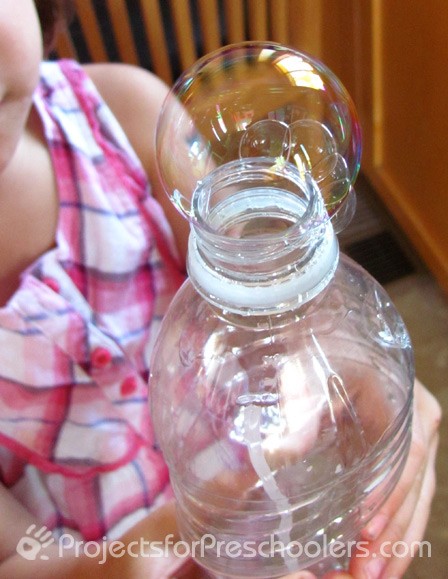 From: Projects for Preschoolers
65) Paint Stick Button Flag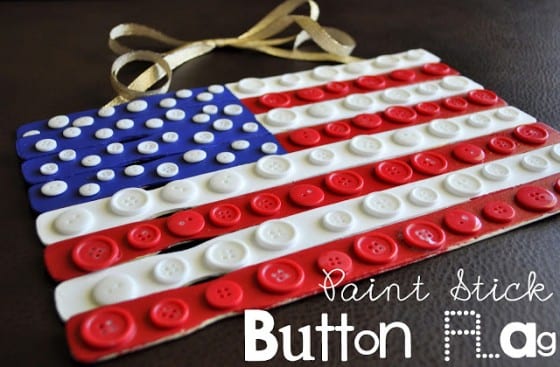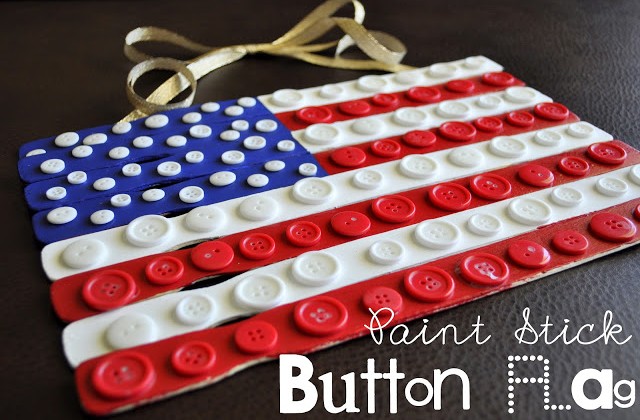 66) Fourth of July Flag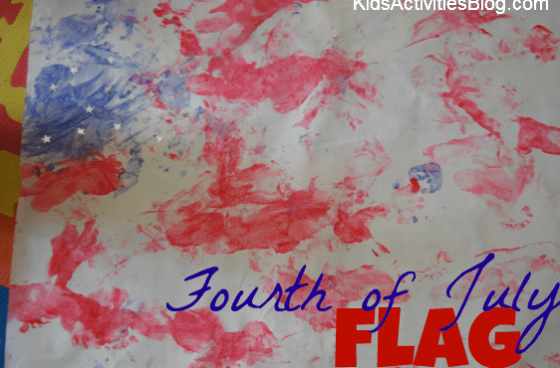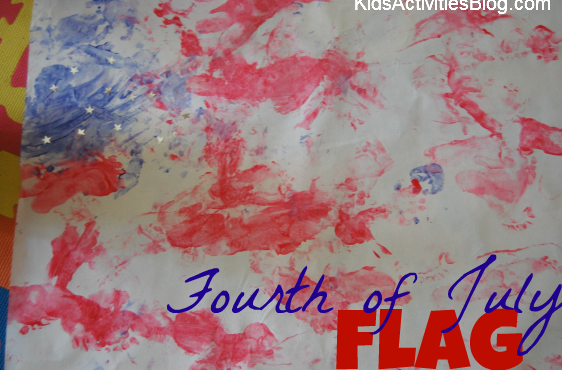 67) Pipe Cleaner Flags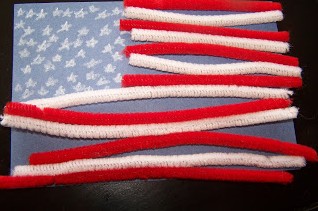 From: Children's Learning Activities
68) Cookie Cutter Stars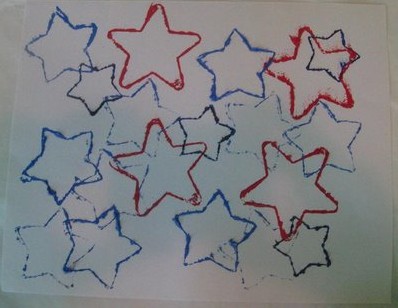 69) Giant Bubbles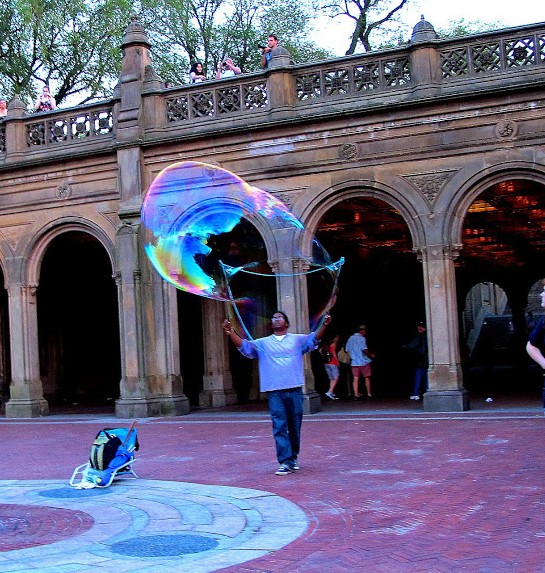 70) Sandy Hand Print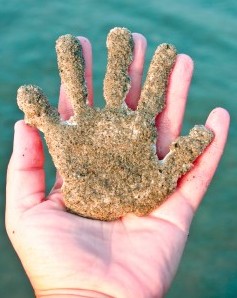 71) Fireworks in a Glass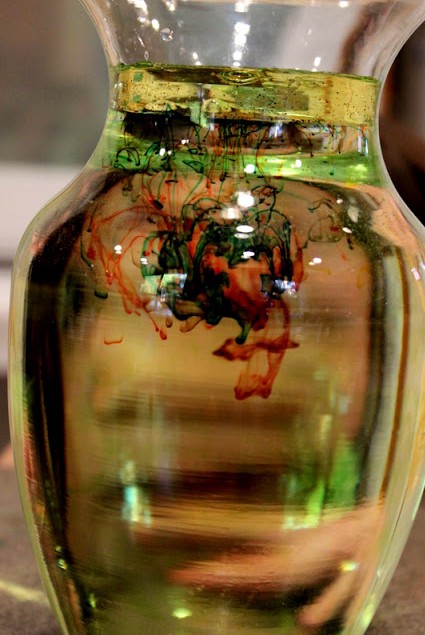 72) Liquid Sidewalk Chalk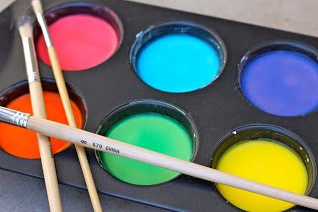 73) Cute Little Boats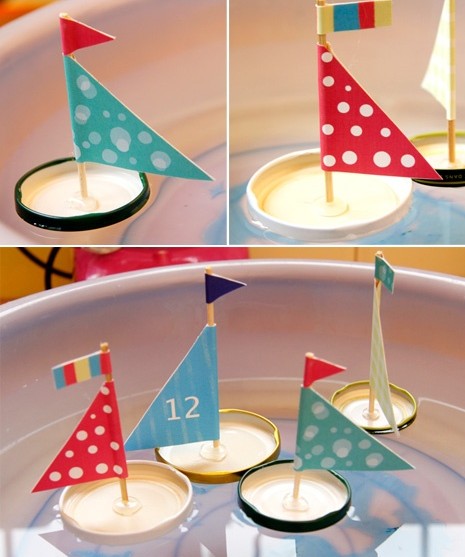 74) Pinwheels for decoration and parade-waving.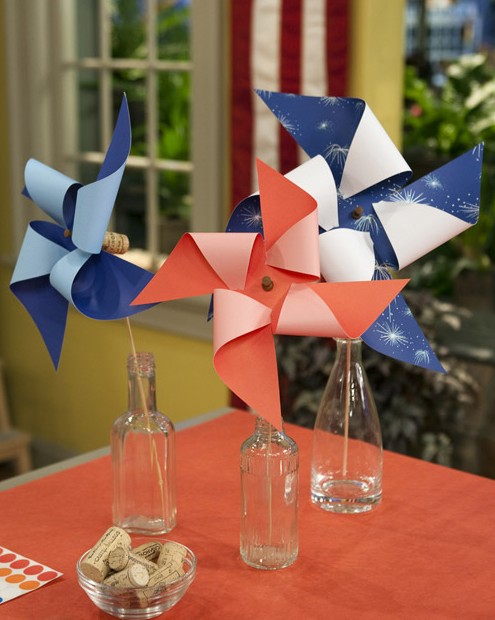 Pinwheels From Martha Stewart
75) A fun hat.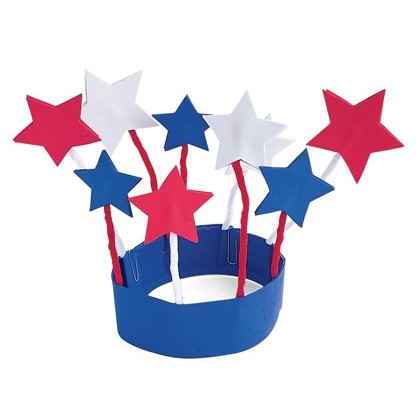 At the Parade
76) Stay Hydrated.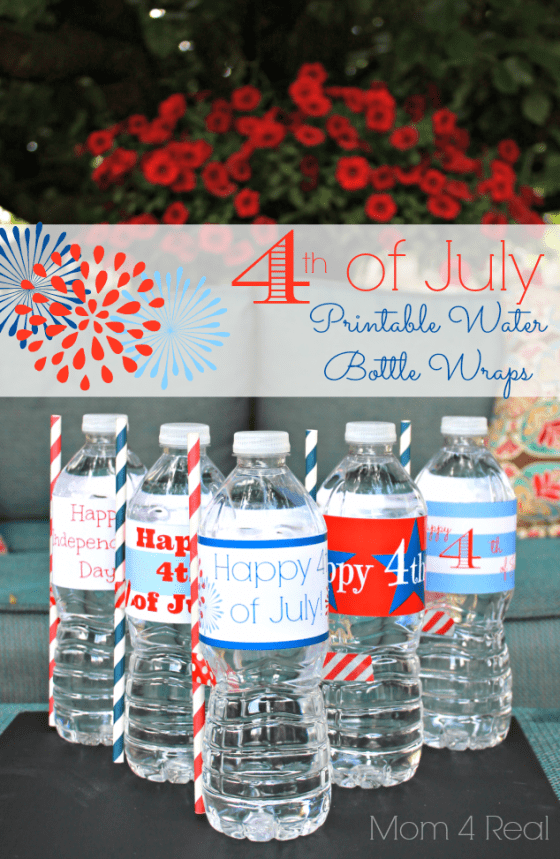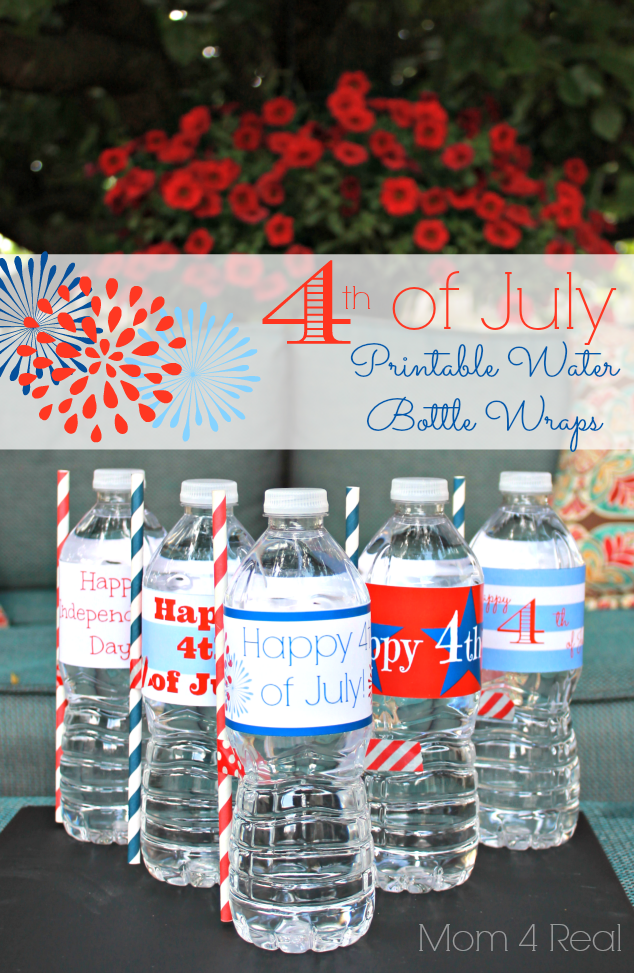 77) Get a cute hairdo.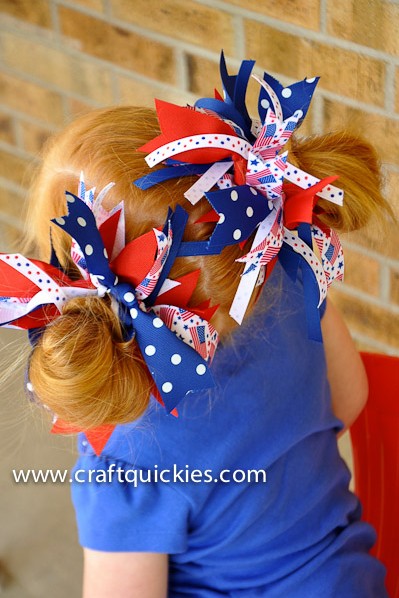 78) Make a Cute Shirt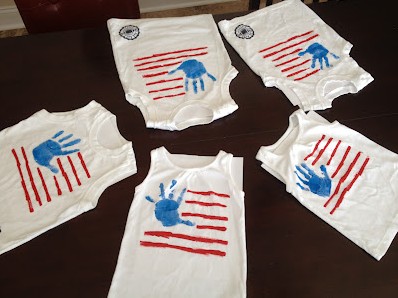 79) Crafty PomPoms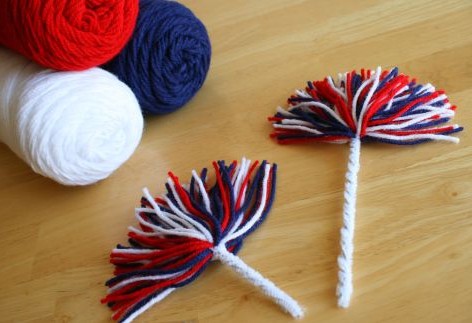 80) Tie-Die Tees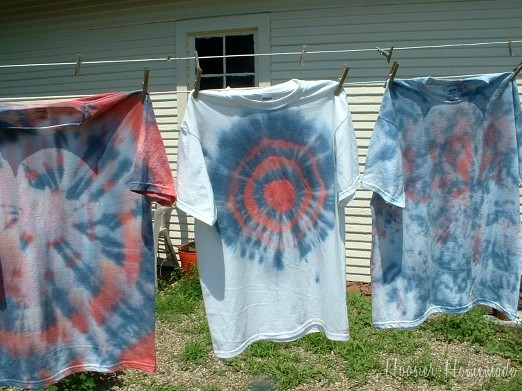 81) Duct Tape Parade Stick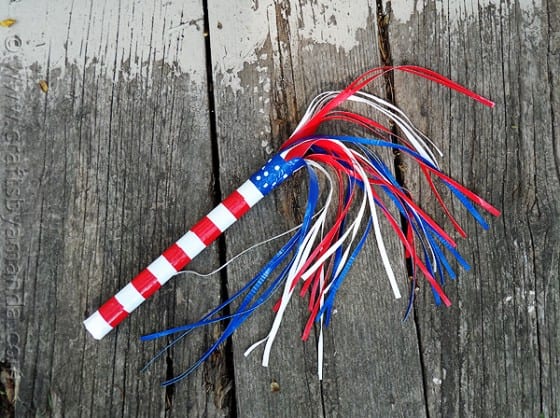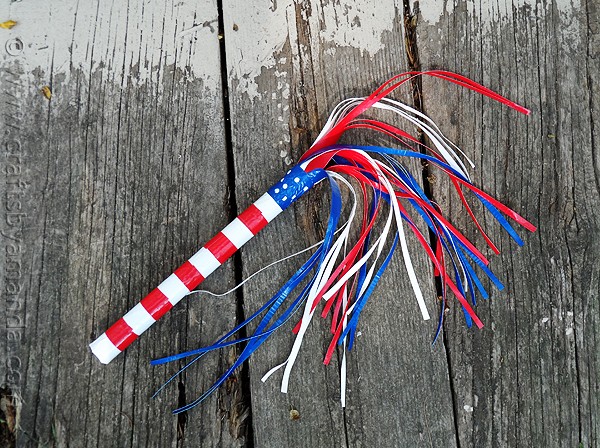 82) Festive Fans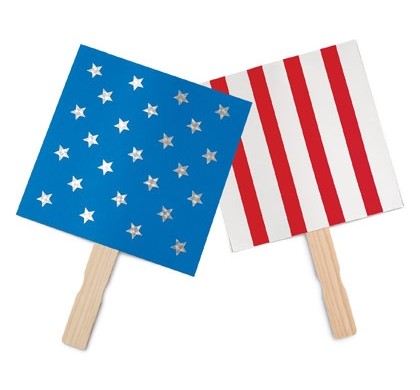 83) Patriotic Parade Streamers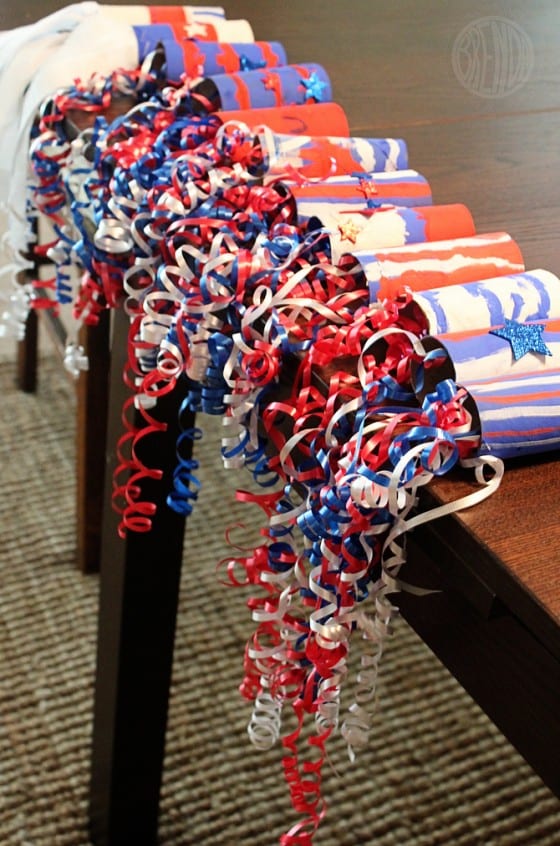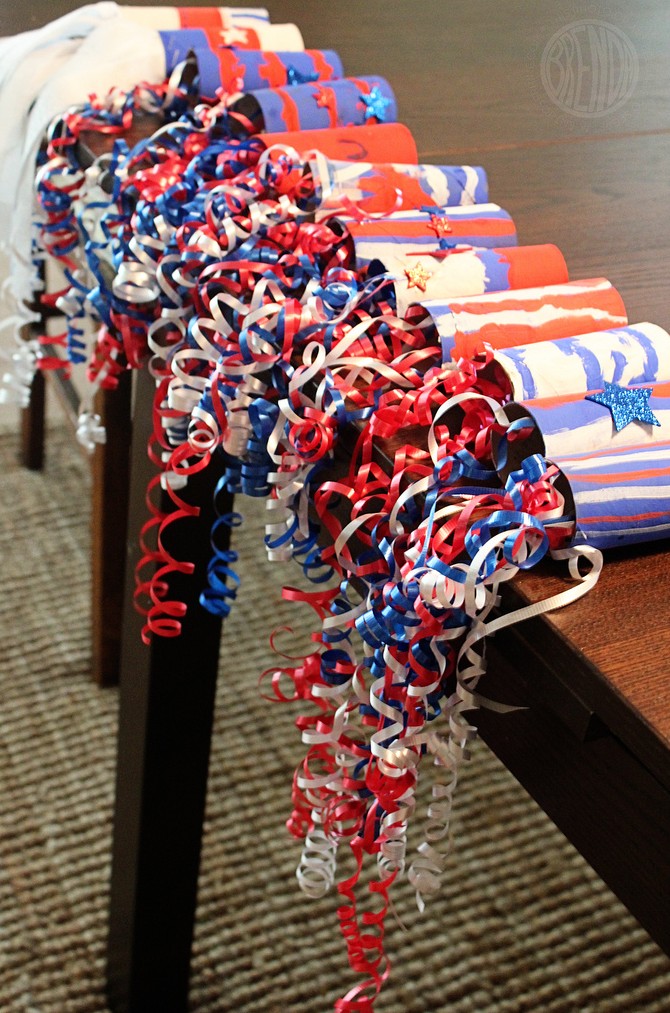 84) Firecracker Popcorn Bags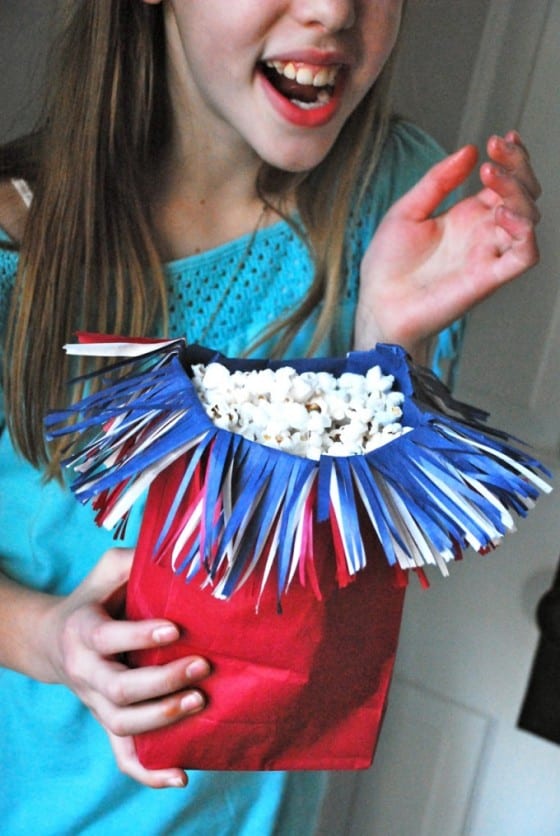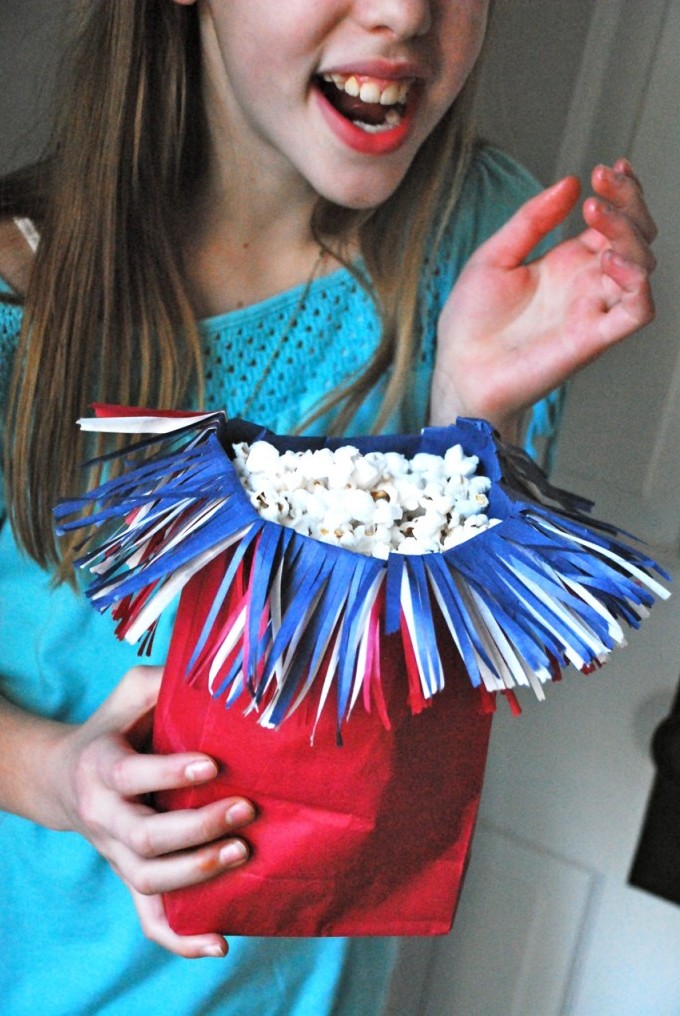 85) Red, White and Blue Fan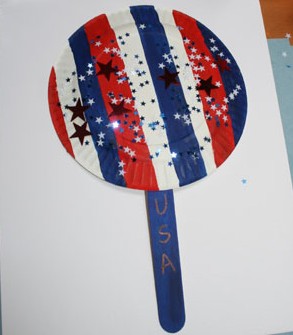 86) Patriotic Flip Flops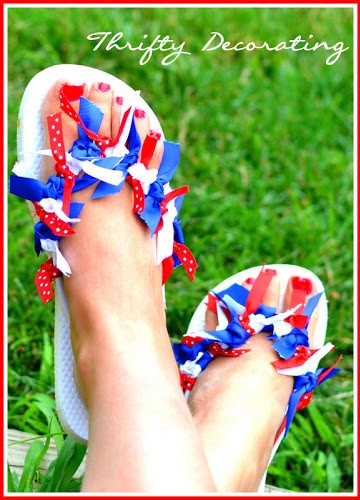 87) 4th of July Shirts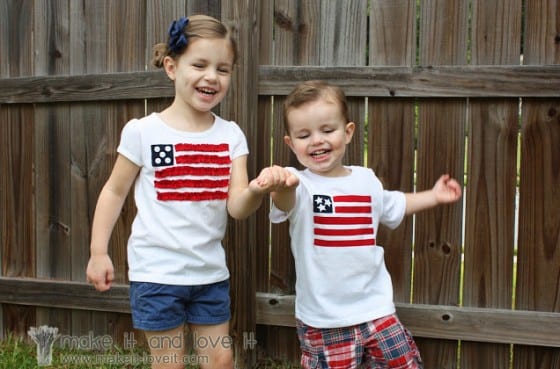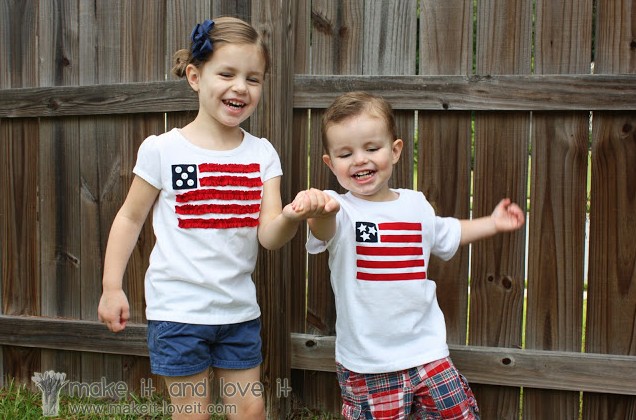 88) Sparkless Sparklers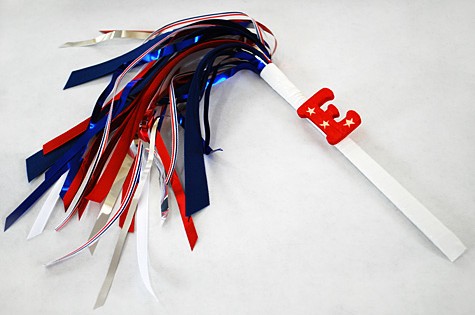 89) Patriotic Piggies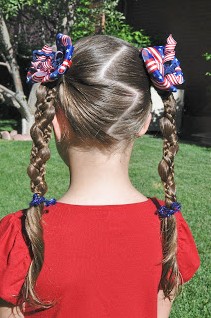 90) Firecracker Tie Die Shirt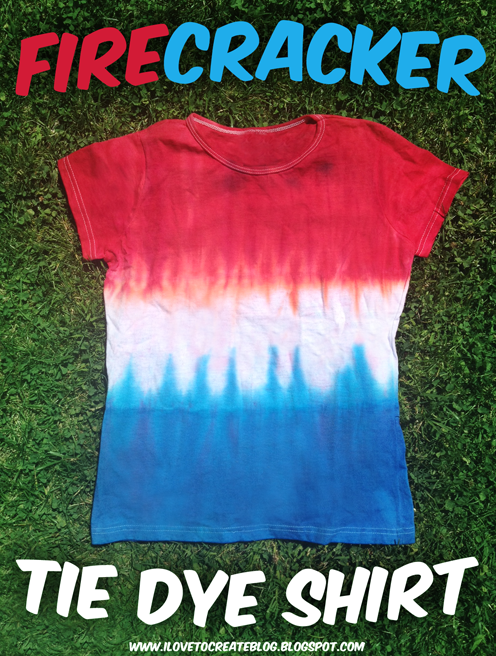 91) Fourth of July Paper Badges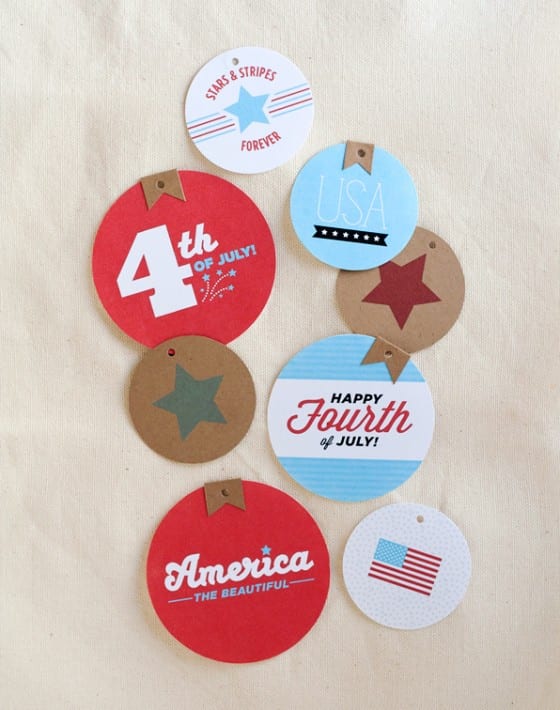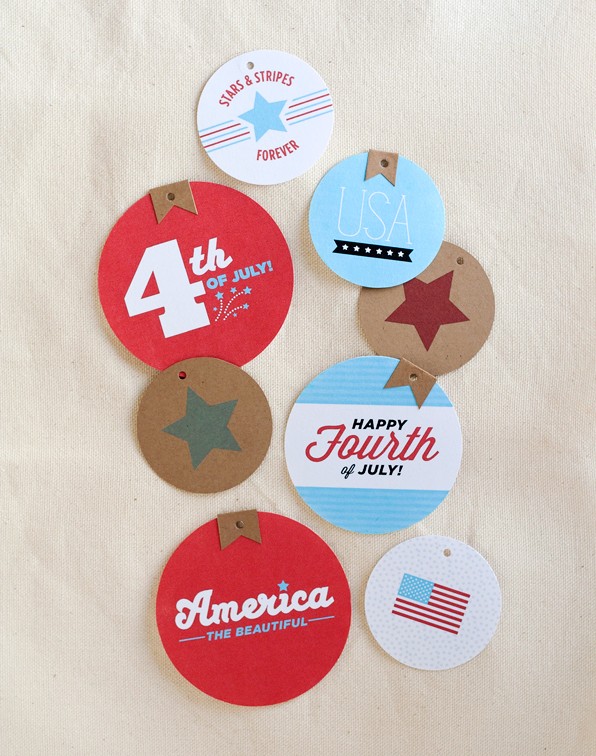 From: Ambrosia Girl
92) Handprint American Flag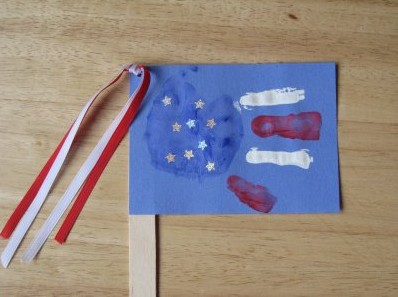 93) Firework Confetti Balloons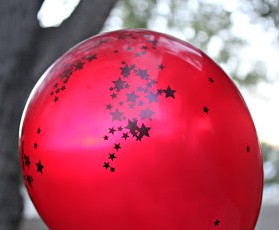 94) Margarine Tub Drum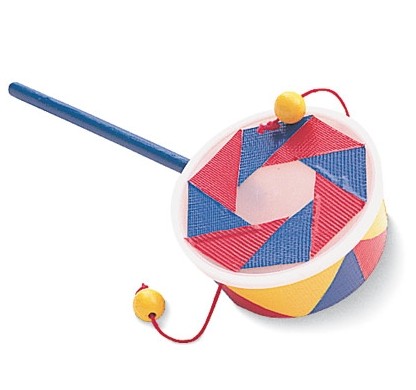 95) Firecracker Noisemaker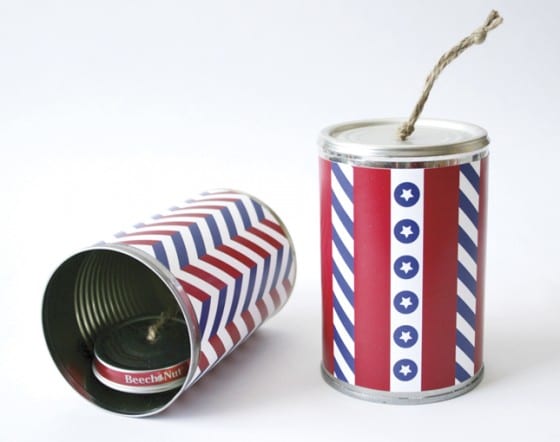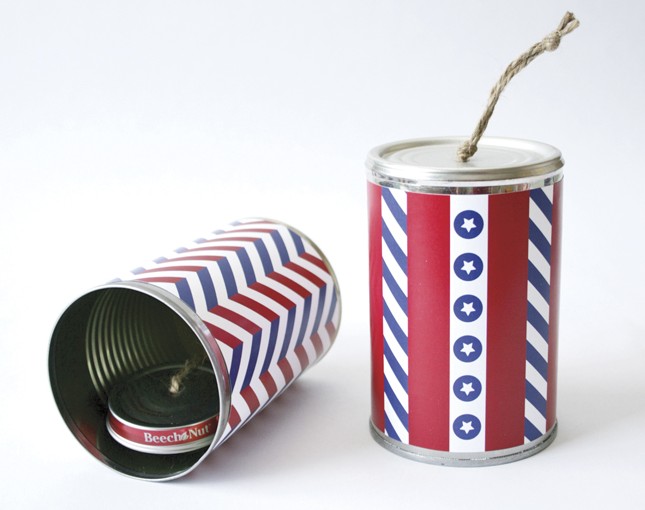 96) Patriotic Pinwheel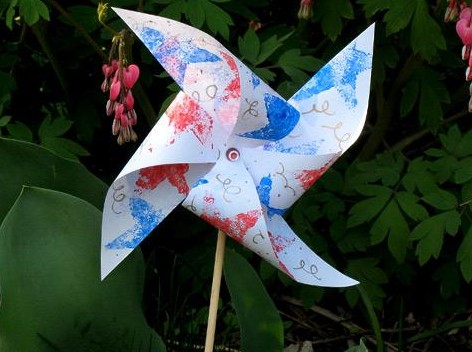 From: Kaboose
97) Bike Parade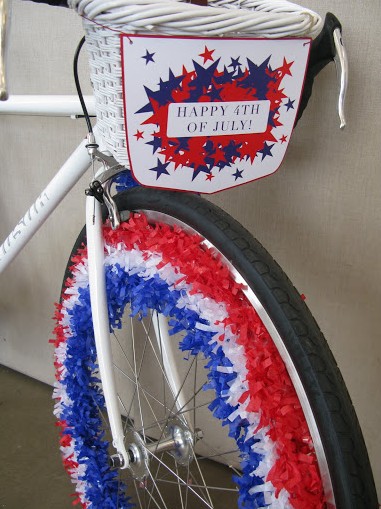 98) Fourth of July Hats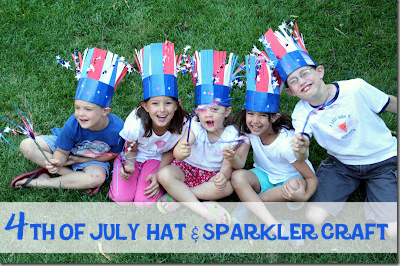 99) Create a Parade (or Patriotic) Sign