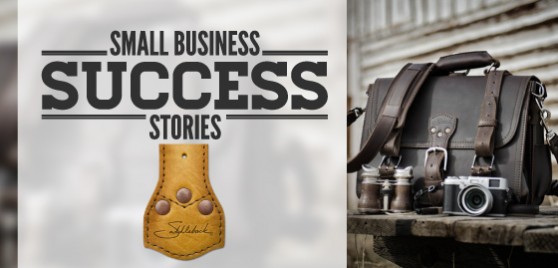 Today's interview is with Dave Munson, President of Saddleback Leather. Saddleback Leather makes custom leather bags and accessories and is based in San Antonio, Texas. They're launching their first bricks and mortar retail store this spring in Ft. Worth.
Your story is so increíble I can't tell if it's the real deal or entertainment. So, is the Saddleback story the real deal or entertainment? 
Real deal. It was just the way I was living back then and didn't really realize that it was that interesting of a story until I got to know more people in business. The people I chose to hang out with were mostly risk takers and nomads too, so my life seemed normal.
Awesome! So outside of tacos al pastor en Mexico, what's the favorite place you've traveled to and food you've eaten?
Favorite place is probably New Zealand. There's such a cool vibe going on there that I kind of sort of looked out the front window in the morning half expecting to see a unicorn grazing. They are in a tough place in the world and so have developed a need for quality and therefore a culture of quality. Food? I'd have to go with Costa Rica because they have Salsa Lizano on every table in every restaurant and it makes all of the food wonderful. Pura Vida!!!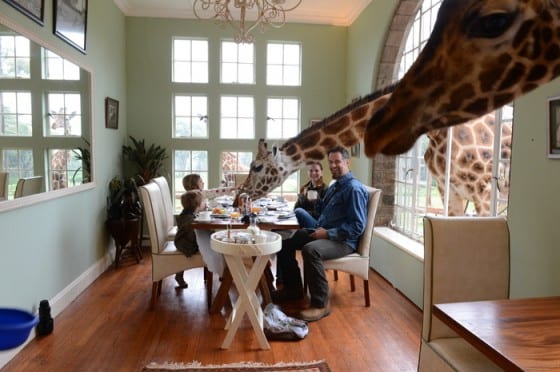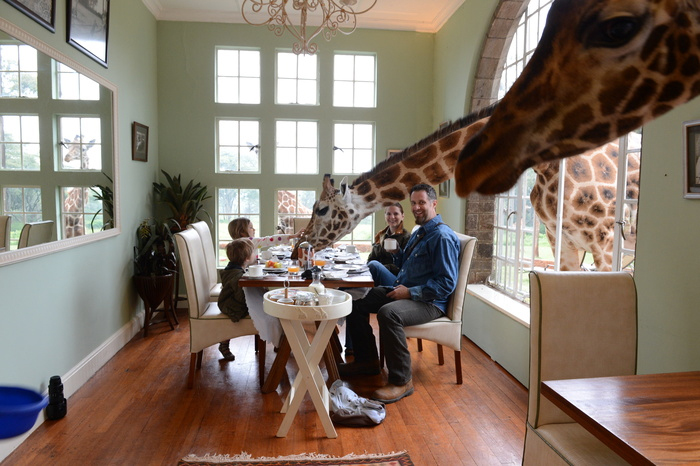 What does your company do?
Saddleback Leather Co. loves people all over the world through our partnerships with loving people and we also create more of an awareness of and desire for quality products. We do this by designing and selling really high quality leather bags and accessories and educating people about quality.
Where did the idea for your company come from?
I was teaching English in southern Mexico and needed a bag to carry my books and school papers. So, I had this bag in my head and couldn't find one like it anywhere.  I found a bag maker and asked him to make it for me. He did and here we are.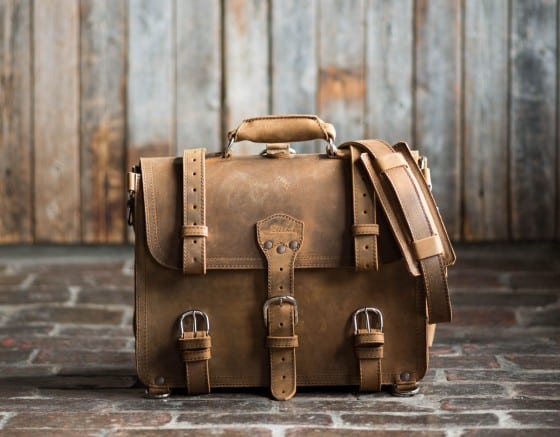 What sets you apart from your competition OR what is your unique selling proposition?
There aren't a lot of companies that have a figurehead. And of those, there aren't a lot of figureheads who are very transparent and share their lives. We share what we value and what we stand for as well as what we enjoy. Helping, quality, traveling. People aren't listening to what you say, but they're listening to what you do. We just have fun and do what we love and love what we do and love people and it comes out in our marketing and posts, etc.
What is one specific strategy for gaining customers that you have been successful with?
Engaging with them on a regular basis and not always trying to sell to them. We like to spend time with them. I wouldn't say it's a strategy, but rather, it's just what we like to do and it's obvious that people like it.
Film is another. We've been using video and film to share our lives and what we care about since 2006. We now have a full time filmmaker in residence, Joe Callander. Last year, we launched Saddleback Leather Films and are not just doing videos, but rather film. Of course, we do videos, but we are bringing art into what we do as well. Last year we had an employee profile called Tim and Susan Have Matching Handguns and it made it into Sundance Film Festival and a whole bunch of others. This year, we have Midnight, Three and Six, a short documentary film, in the 2015 Sundance Film Festival. It is bringing awareness to Type 1 Diabetes, one of the charities we support. We are about to launch our full feature documentary about our work in Rwanda. It was also asked to play in dozens of film festivals around the world in 2014. Now we're going to release it in sections and then the entire piece. Art is where it's at. It's what we design. It's what we sell. It's what we value.
Is there an area that you've struggled with that you believe is critical to future success?
Yeah, having a steady supply of bags. We had our own factory in Mexico (TrueBlue Production) and it was really hard to get consistent quality out of it since the beginning. No one there knew how to run a factory the way it was supposed to be run and they wouldn't ask anybody for help. Therefore, it was hard for to keep stuff in stock or launch new designs. It was a totally bureaucratic disaster of a place and super frustrating.
If so, how are you overcoming that?
In June of 2014, we took 100% ownership of the factory and changed the name to Old Mexico Manufacturing www.oldmexicomanufacturing.com and have brought in some really smart people to teach us how to get do it right. The consistent quality and speed at which we get things done is AMAZING!!! We've always produced quality bags, but we just had to redo more than is normal.
How do you compete with stores who can produce at scale and offer more affordable bags? Or do you not bother to compete with such competitors? If the latter, why?
Trying to compete on price is a race to the bottom and I'm not interested in running that. People will pay a fair price for great quality.  Sometimes, I see a bag of similar size and function for sale at the price of our raw materials. Basically, this is the way sales work. Everybody who touches the bag, gets their cut. If a factory makes a bag for $100 their cost. They sell it to a brand for $150. The brand wholesales it to a store for $250. The store sells it to the customer for $500. We skip some hungry hands, make it ourselves at our own factory and then sell it online from our own website direct to the customer. No one can touch our quality for the price and stay in business for very long.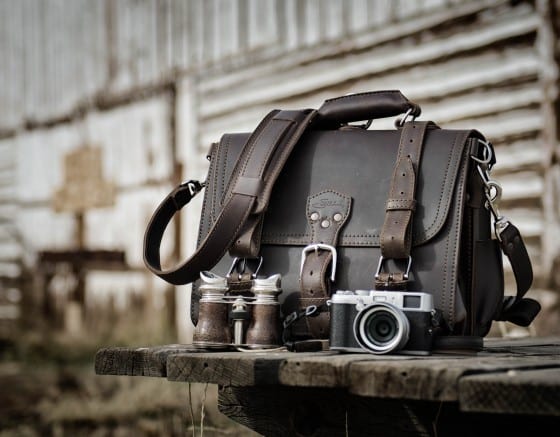 What is one of the biggest challenges you have had with your business and how did you overcome it?
Not being involved enough in the business side of the business. I was always involved in the marketing and social and design and vision, but not in the details. That all came back to bite me, big time. There was a lot of issues that needed to be fixed at the factory where the bags were being made and I needed to jump in and get more involved.  When we took full ownership of the factory in Mexico I then took the CEO position at Saddleback as well. I  got a CEO coach named Larry Briggs and haven't looked back. Having a CEO coach to teach me vision and how to guide the people around me who are WAY more talented than I am, was key. Buying the other half of the manufacturing was a huge step. Then I brought in really smart people to guide the really smart people we already had there in place.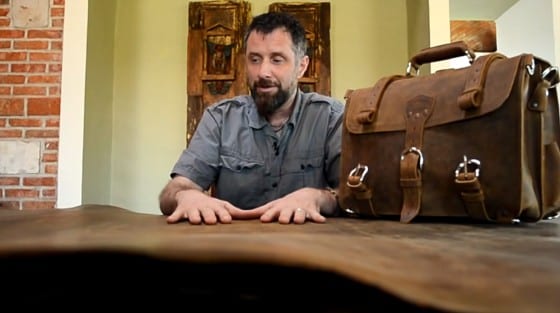 If you could rewind time is there anything you'd do differently? If so, what?
I've really messed up a lot, but the wisdom that I gained from my thousands of mistakes is what is part of what is going to bring about our victories tomorrow. I would definitely run the company by the numbers sooner. And I would certainly bring in outside consultants on a regular basis to evaluate things and give us feedback on how we could do things better.
If you had advice for other SMB owners, regardless of the industry, what would it be? 
You can tell the wise person in the room by seeing who raises their hand the most asking for help.
Don't be too proud to bring consultants in to evaluate what you're already doing. Fools think they are doing everything perfectly and rarely ask for help.
Surround yourself with people who already have the knowledge and wisdom you don't have yet.
I would like to just copy and paste this #1 four or five more times because I could never emphasize that enough. If you're going to take away only one thing from this whole interview, take that one.
From some of the reading I've done your customer service is almost Zappos like, how do you "WOW" customers and create such strong relationships/evangelists of your product?
We hire right. We hire people who love people and who get energy from interacting with people. We don't tell them to keep it short, but rather encourage them to ask names and birthplaces and hobbies etc. We don't really need to encourage that because the people we have in customer service just plain love people.
What is the motivation in building a retail store with all the fixed costs that come with it? Is doing so a function of a good economy or truly a way to develop relationships and brand advocates of Saddleback?
We want to connect with our customers and have a home they can be proud of. It's going to be maybe the coolest store in Texas. That's a big goal, but we're shooting for it. Believe it or not, online retail has loads of fixed costs too. So, there won't be much difference except the reach. You just watch, it's going to be super cool.
What do you think the future holds for your business?
A lot of that is kind of a secret still, but we're going to keep on building and doing quality, along with Filson and Col. Littleton and others so that it becomes the standard and not just something that "some of those extremists do". We also have a new line that I've been dreaming of and working on since 2010 and am REALLY excited about. It comes out this spring. In fact, I took my family all the way around the world for two months learning how to make this line the highest quality line I could ever come up with. Again, it's super cool.
Without sharing detailed financials can you speak to your growth to this point and why you think it will continue?
We started off the first several years quadrupling and quintupling year over year and then started to flatten out about three years back. Once I took over the business, I was blessed with some really talented people around me who helped us get healthy again. Seriously smart and gifted people. The second half of 2014 saw the best sales we had ever had each month and December was by far, the best December ever for sales. With what we have planned for 2015 and the new line launching and the direction of some of our designs, it's going to be a real fun year. Really looking forward to it. The store will for sure boost our growth. Not really sure how successful that will be sales-wise, but it'll be successful in every other category there can be. But I feel the real success will be with people. We are pouring into our people in Mexico with daycare and English programs for their kids and parenting classes and marriage classes and financial classes. If we can't be successful with our people then we're only partially successful.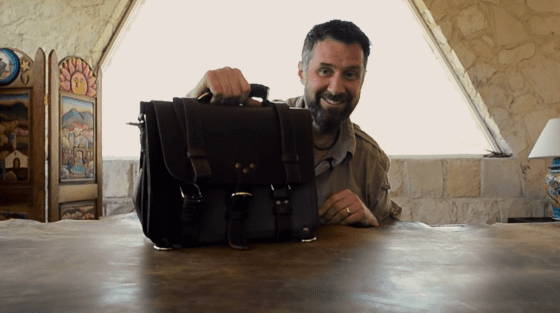 Where can you be found on the internet?
Website – www.saddlebackleather.com and www.oldmexicomanufacturing.com
Facebook  – www.facebook.com/saddlebackleather
Twitter – https://twitter.com/saddlebackbags
Instagram – http://instagram.com/saddlebackbags
Pinterest – http://www.pinterest.com/saddlebackbags/
Can you give a quick overview of your other company, Love 41, and tell us where to find it on the interwebs?
My hot wife, Suzette, started Love 41 after our second or third trip to Rwanda. She knew she wanted to do more than just give from the profit of Saddleback Leather so she started her own fashion brand. She's turned out to be quite an amazing designer, by the way. We make all of her designs at our factory at high of quality as we know how, but they're more geared towards women. Because of Love 41, 350+ kids have been sponsored through Africa New Life Ministries in Rwanda, a daycare started for the vulnerable women learning how to sew. There's a lot more that has happened, but I don't have the time to talk about it all. It's just a really fun company with a strong following and strong growth that's actually loving people around the world.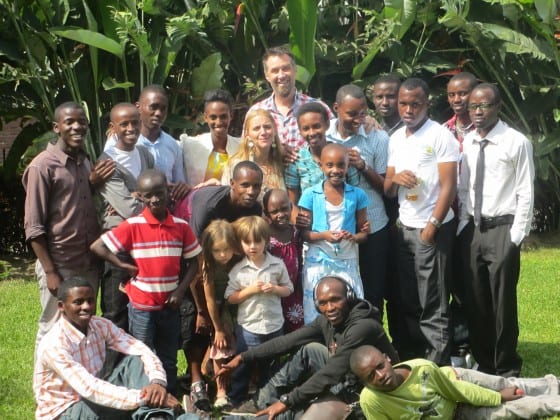 Editor's Note: Thanks for Dave for taking time out of his very busy schedule to do this interview with us! Saddleback Leather does an amazing job using their story as a marketing tool. Dave's unique story not only hooks a first time visitor but is then leveraged to build a brand and company as a whole. Without a doubt Saddleback Leather is an excellent example of how to use story telling in your marketing. The other major lesson that Dave shares with us, in multiple ways, is to surround yourself with brilliant people and not be afraid to ask for help. This help can come from 3rd party consultants or simply hiring people smarter than yourself.  The greatest leaders and visionaries almost always recognize and have no problem with working with people smarter than themselves. A valuable lesson to internalize and apply!