Signs.com has launched two new poster products – Standard Posters and Mounted Posters – to go along with our established line of Cardstock Posters. Plus, we're introducing a brand-new landing page on our site – think of it as a "one-stop poster shop" – that showcases our entire roster of poster products.
Now, no matter what use or application you might have in mind, we have a poster to suit your needs – for indoor and outdoor environments, for business as well as consumer uses, and for a wide range of applications.
Without further ado, then, here is our new poster lineup:
Standard Posters: Our new Standard Posters are photo-printed with continuous-tone technology onto archival paper, in sizes as large as 96 x 48 inches and as small as 4 x 4 inches. Providing premium print quality at poster affordable pricing, these posters are available in three different finishes – each providing a distinct look:
● Glossy – a bright, reflective finish that works well with high-contrast images and low-light conditions;
● Matte – a softer finish that provides more muted colors and helps avoid fingerprint smudges; and
● Metallic – a pearlescent finish that makes colors truly pop, especially under good lighting.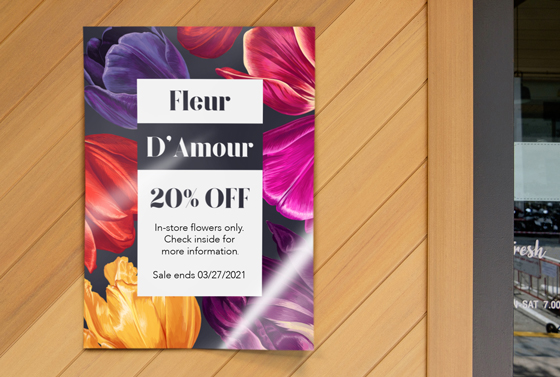 Standard Posters are ideal for art or décor applications in your home or business, as well as promotions, advertisements, conference poster sessions, and just about any other indoor application. To complement our new lineup of Standard Posters, we're now also offering optional high-quality metal frames for posters measuring 8 x 10, 11 x 17, 16 x 20, and 24 x 36 inches.
Mounted Posters: Customers seeking a poster that is more durable or requiring an outdoor poster solution should check out our new Mounted Posters. Directly printed onto a choice of either 3mm PVC plastic for outdoor/indoor use or 5mm foam board for indoor use, these sturdy posters are available in sizes up to 94 x 46 inches and as small as 4 x 4 inches; plus, they can be printed on both sides – allowing for completely different messages on each side. Mounted Posters are digitally printed with vibrant and durable UV inks, and those printed onto PVC plastic can then be custom cut into a variety of shapes – what better way to add some impressive "wow effect" to your posters? Mounted Posters are great for presentations, travel displays, trade shows, retail sales/promotions, regulatory and safety signage, park and trail guides, recreational facilities, and much more.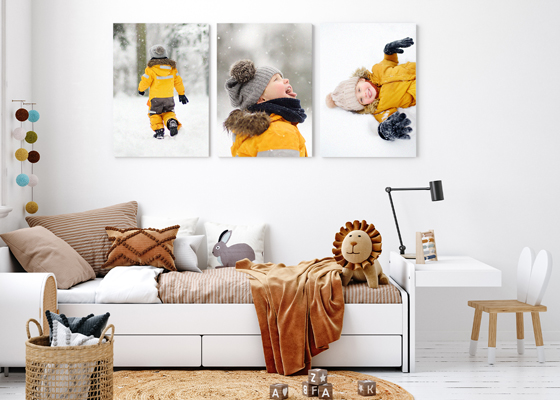 Cardstock Posters: We also continue to offer our original Cardstock Posters, which are printed directly onto ultra-thick 24pt cardstock paper. Just as with our Mounted Posters, we use UV inks to produce Cardstock Posters because of the durability they offer and the resulting vibrant color. These posters can also be printed single- or double-sided, so messaging can be different from side to side. Intended for interior usage only, Cardstock Posters work well as company informational signs, sales promotions, school/educational signage, safety signage, and more.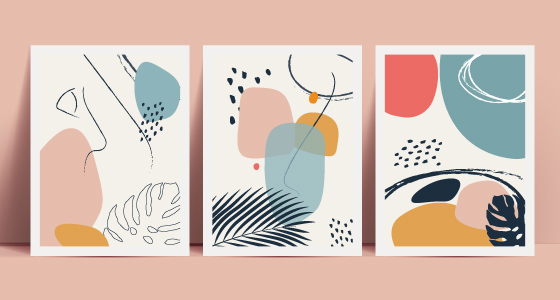 As noted earlier, customers can find all of these poster options on our new posters category page. And if you're in need of a stand for your Mounted Poster or Cardstock Poster, we now provide a solution there, too: Our new Easel features an adjustable height from 20 inches to 66 inches and is made from sturdy aluminum. It can accommodate posters/signs up to 32 inches in height and can hold up to 25 pounds. A carrying bag is included.
Don't forget that if you need any help in designing your poster, our design services team is ready to assist. We can retouch images, convert company logos to vectors, and help you turn your napkin sketches into sign-ready designs – all at no charge.