Carrying around and using large banners and signs is not an easy task, especially when you're on your own in a crowded venue. That's why Signs.com offers a portable, retractable banner (commonly referred to as "pop up banners") to solve your on-the-go presenting needs. These easy-to-carry marketing tools will give you an advantage in a variety of business environments.
Whether you're presenting at a conference, tradeshow, convention, or private meeting, using a retractable banner effectively can help you succeed in putting your brand's best foot forward. We've compiled a list of common settings in which you can use a retractable banner and how to best employ its visual appeal in each.
Tradeshows
The business world's very own battle royale, a tradeshow puts companies in a massive hall to vie for the attention of business professionals, the media, and trade representatives. Retractable banners are the perfect visual tool for catching attention. Banners can emphasize specific products or services, as well as displaying company logos and slogans. For maximum impact, set up the banner in front of your booth and angle it in the direction of the heaviest flow of foot traffic to give it the most viewability to attendees. If possible, using two of the same banner facing opposite directions can be beneficial to help maximize exposure. For darker showrooms or conference centers, we suggest adding one of our LED lights to highlight the banner, adding prominence and better visibility for your display. Booths with electrical outlets can cost extra so make sure to check with the event organizers beforehand to ensure your booth meets your needs.
Though highly effective in trade shows, it's important to not underutilize your banner. Avoid placing it within the confines of your booth so that you can maximize the space where visitors stand. Instead of having a retractable banner within the booth, use traditional banners, posters and foam board signs to convey information while keeping floor space open.


Conferences
If you're looking to enhance the conference you're either hosting or attending but don't want to spend hours setting up, then a retractable banner will do the trick. Use these banners to promote prominent speakers, emphasize key points, and indicate areas of the venue that are in use. These banners are perfect for listing step-by-step directions for registering and checking in at the conference. Conferences can sometimes be packed with people and hard to navigate, so it's important to make time spent worthwhile. Using banners to direct foot traffic will alleviate the congestion and inconvenience for guests and help direct them to desired areas at the conference. Decorate the stage with simple retractable banners while presenting to add visual appeal and draw attention to specific topics.
It's said that pictures are worth a thousand words, so a visually appealing banner will leave an imprint to those in attendance. Make sure to strategically place banners throughout the conference location. Too many in one area will overwhelm a guest and do the exact opposite of what the banner's intended purpose is. Be sure to place banners next to, but not in, areas of heavy foot traffic to avoid having your banner knocked over and damaged.


Community Fairs
Advertising to the community is crucial, especially if you're a small business or organization looking to build a loyal following. Community fairs are perfect for setting up displays to promote your business locally.  In such a venue, retractable banners are a helpful tool. The simple setup and low cost of these banners allow small businesses to effectively market to local consumers. On your banner, highlight your business's accomplishments within the community, how the business can benefit residents, and promotional information. Banners used at fairs can include QR codes or URLs to direct guests to online properties to receive discounts or additional information. Online interaction allows you to evaluate the effectiveness of your advertising within the community at these fairs by using web analytics to measure how many people go to a specific landing page as noted exclusively on your banner.
Strategic placement of banners at the entrance to the fair can also help direct visitors to your booth. These fairs are often held outdoors so it's important to set up the banner with weather conditions in mind. Though our banners are durable, we recommend that you avoid using the retractable banner in inclement weather conditions.


Events
Are you looking for a simple way to enhance your next event at home or work? Events that happen frequently with consistent signage can benefit from using retractable banners. If you're hosting an annual holiday party, retractable banners can invite holiday cheer with large, festive images. If your event has a set schedule, use these banners to display the activities to save the question of "what's happening next?" from being heard. When food is being served, display menus on banners so guests know what to look forward to.
Don't use banners covered with paragraphs of information. The attention span at parties and events is almost non-existent, so using simple images and text on the banner will allow event goers to enjoy the evening without being overwhelmed with information. If you want to provide more information about the event, use brochures or handouts. The mobility of these banners allows for events to be hosted in rented venues without having the hassle of a lengthy set-up or take-down process.


Presentations
A presentation without an attractive visual aid is destined to fail, so bringing a retractable banner will not only provide information to the audience, but show that you mean business. If your presentation is being given in a circuit or multiple times, a banner will allow you to convey a consistent, visual message. Unlike using a foam board on an easel or tri-pod stand, the stability of a retractable banner will allow for confident presenting while offering flexibility in placement of the banner. The size and mobility of the banner allow for professional presentations in smaller rooms and in group settings without detracting from your spoken message.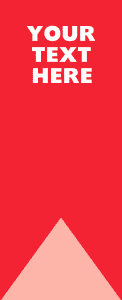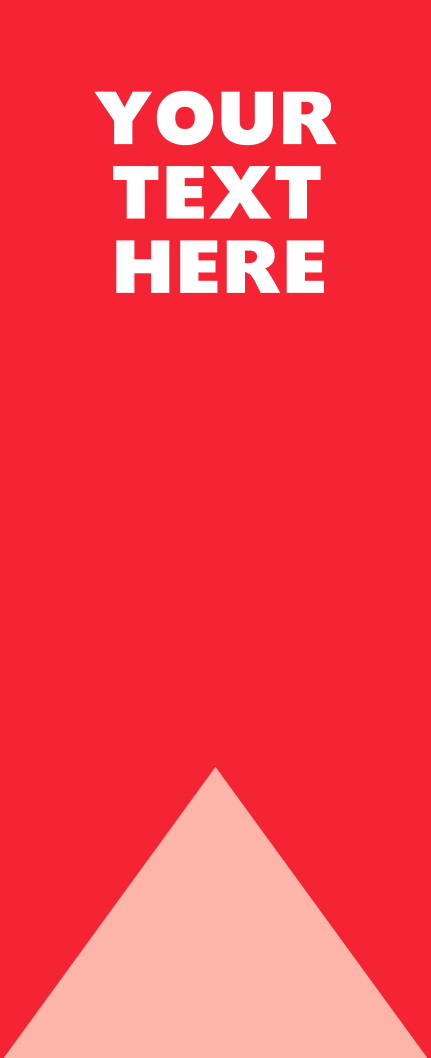 Product Launches
Whatever your new product may be, using a retractable banner to announce your product will help your launch get off the ground.  Retractable banners can add prominence at flagship stores, conferences, or mall displays. The portability of the banner, combined with its carrying case, allows for promoting at multiple locations over a short period of time. This is true even for presentations in different cities, as the carrying case is very easy to travel with via car or plane. Using the banner to highlight the product's features while including a captivating image will give you an edge in a competitive consumer market. Leading up to the launch, use banners to tease the product. Mystery is intriguing to consumers and will draw interest towards the product.


Charity Events
When attending charity events and functions, it's important to create a positive image around the business or organization you represent. Using a retractable banner can result in a favorable response to your charitable involvement. Employ these banners to promote the ideals and past charitable efforts of your organization. A quick summary of accomplishments in this field will attract the attention of the public, media, and other organizations. Captivating, emotionally-driven images on the banner will allow viewers to sympathize with the cause you are promoting. Accessing the emotions of attendees can help to increase donations without the sometimes awkward appeal for donations.
Refrain from focusing on products and services that do not relate to your charitable successes when using banners at these events. Your goal at charitable functions is to highlight how you or the organization you represent are benefiting the community and strengthening public relations in a professional manner.


Retractable Banners For The Win!
The versatile, portable design of the retractable banner allows for flexibility of use in a variety of settings. It's important to consider the desired use before purchasing so that you can utilize the functionality of the banner to its fullest. Advertising your message is enhanced by the size of the banner, while portability gives you the edge in reaching a greater audience. Presenting is made simple with the easy set-up and portable design. Retractable banners are perfect for bringing your business or organization professionalism and flexibility. If you're still not convinced, take a look at our wide selection of banner products to help you find the perfect display for your needs.