Christmas Signs & Templates
Christmas -- and the entire holiday season -- is full of events that require signage. Retail spaces, company parties, and Christmas events often need décor and signage. Likewise, if family gatherings take place in a rented space, Christmas signage is a great option for decor. Christmas signs in the form of custom banners, decals, and posters are perfect to help deck the halls. Directional signage is also important to help your guests arrive at holiday parties. Within the home, "Happy Holidays" and Christmas signage using custom wall and window decals can complement the traditional tree and light decorations. So whether you're adorning your home or an entire retail store, our fully customizable Christmas sign templates will be perfect for your needs. In the case that you don't see the sign you need, just contact us and we'll create a Christmas sign free of charge.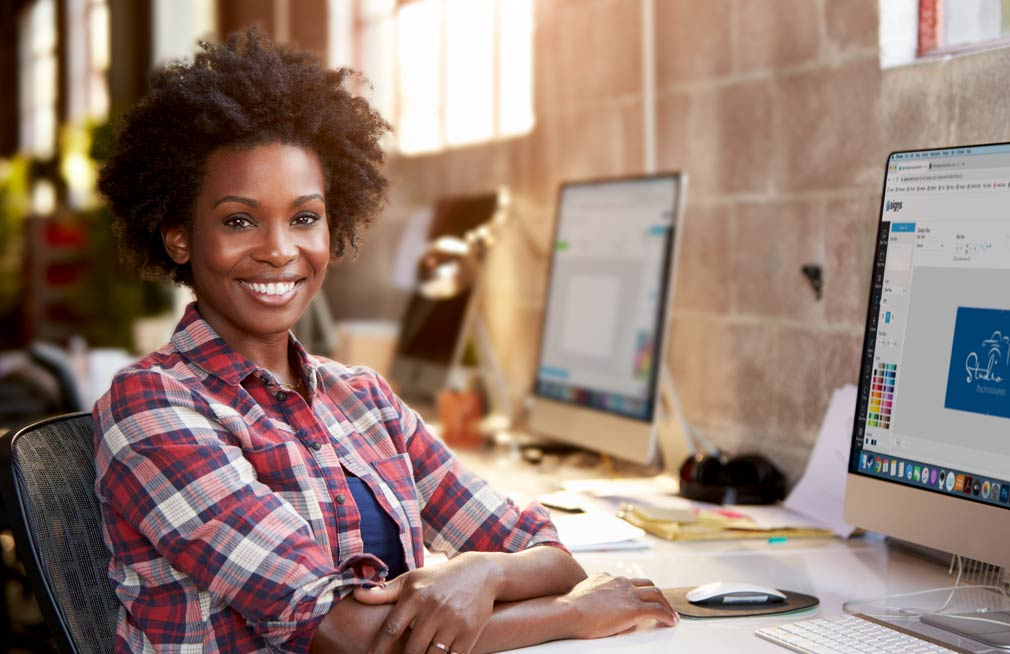 Whether you need help uploading your design or are interested in creating something entirely new, our team of professional graphic designers is here to help.
Get Free Design Help
156K
Store Ratings

Verified Purchase
My go-to online printing. A+

Verified Purchase
Easy to use website, good and helpful customer service, the signs I ordered in the past turned out beautiful.

Verified Purchase
Everything went smooth as silk, and I'm very happy with the results!

Verified Purchase
Easy to make a nice banner and I'm not a crafty guy!

Verified Purchase
This was so easy and the online CHAT help was amazing at answering my questions!

Verified Purchase
Your site is outstanding. So easy to navigate, personalize templates, and even download the finished graphic to use as a .pdf. Thank you!

Verified Purchase
The design staff was super helpful in getting exactly what I wanted. Superb job!

Verified Purchase
Great signs! Second time I have ordered and the support staff are exceptional!

Verified Purchase
I was struggling to create my design and used the free design service and was so pleased with the results. I received an email with a link that took me directly to the finished product which was perfect. I am looking forward to receiving my custom quote project.

Verified Purchase
I love Signs.com & ther products! I've bought gaiters and masks, sent them to friends & customers - everyone has been happy with the colors and quality. Looking forward to buying stickers, banners & other times!!!!

Verified Purchase
The website is so intuitive. The product quality is so high. Happy customer!

Verified Purchase
This is a great website and super easy to use. Signs helped get me what I needed in a reasonable amount of time and helped me grow my business.

Verified Purchase
Their customer service is top notch. They never let me down!

Verified Purchase
Signs.com makes it incredibly easy to produce great custom signs. The chat help I received while designing my sign was excellent. TRY IT YOU'LL LIKE IT!

Verified Purchase
The support team was very responsive and helpful. I needed to find the best match to a font on an existing sign, and they found it for me !

Verified Purchase
Very quick, easy and intuitive to use! Price was very competitive. Thank you.

Verified Purchase
Prompt, professional, and helpful!

Verified Purchase
Precisely what I customized and ordered made with high-quality materials!

Verified Purchase
Now use Signs.com for all our signage needs! Excellent quality, prompt delivery.

Verified Purchase
Quick, easy to navigate and design your own product; chat was helpful in answering my questions.

Verified Purchase
I love the ease of designing, altering, and producing a sign. There are components that allow you to create a sign perfect for you!

Verified Purchase
Free design service was a huge plus, so easy to work with. I'm looking forward to the next project.

Verified Purchase
Great service! The graphic team looked at my design and made improvements at no additional charge. They were very courteous and professional.

Verified Purchase
Top notch customer service. I will be back to order more banners.
E
Erik Carlson
09/05/2023

Verified Purchase
Nice interface, quick turnaround, quality product.