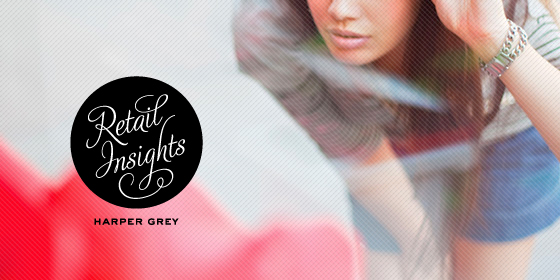 I'm not one of those people who has to "check in" on my Facebook page whenever I go out with friends. I don't update my status to tell people what I ate for breakfast, if I have a headache, or if I'm excited about the latest TV show. I don't post an Instagram of my dinner when I go to a restaurant. But I do use Facebook to keep up with friends and relatives. And I have "Liked" some companies, musical artists and organizations.
I see signs in stores and restaurants all the time, asking me to "Like" their Facebook pages. And most of the time I don't do it. But every once in awhile, I'll whip out my phone and "Like" a company on the spot. What compels me to action on these occasions? I've come up with a few reasons.
Why I "Like" Your Facebook Page
Your business is just plain cool – I'm not that cool. But I like to think that I know what's cool and what's not, and that I patronize "cool" places. When I walk into a store or restaurant that has fabulous design, interesting products and an overall cool atmosphere, I'm likely to "Like" it's Facebook page. I feel instantly cooler.
I want my friends to see your cool stuff – Your stuff is cool. So cool that I think other people should buy your stuff. So I'll "Like" your Facebook page so that my "Friends" can see your cool stuff, too.
Your page keeps me updated – Your business hosts cool events or has interesting sales promotions and I want to know about 'em in advance. I subscribe to Lynda.com, which offers tutorials on just about any computer program imaginable. I've "Liked" their Facebook page because I want to stay informed about new classes they've added.
You give me a discount – I'll "Like" you to get a discount. If it's a good one. I recently visited a winery with my husband. We were getting ready to buy a case of our favorite vino when we saw a sign posted that said, "Like us on Facebook for a 20% Discount!" I pulled out my phone and "Liked" them, then showed it to the girl who rang us up.
You might make me a winner – Do you have cool contests? If so, I might want to enter. And to do so, of course I have to "Like" you first. Fine with me, if I think there's a possibility that I might win, or if it's fun to enter. One company I like has photo contests every week, with different themes. It's fun to find a photo that fits their contest and enter it. And even more fun to win gift certificates for their merchandise!
I know you – That whole networking thing? Important. When current "friends" on my Facebook page start a business, I'm happy to "Like" their business page.
You tell me what's up – Your page provides noteworthy stuff, important news, exciting happenings. Not just about your company or product, but about goings on elsewhere. I like to feel like I'm in the know about cool things.
Because I already like you – When you're a likeable kinda company, it's easy to "Like" you on Facebook. So, just ask me or remind me that you have a Facebook page and I'll probably oblige.
Why I don't "Like" Your Facebook Page
You're annoying – Stop bugging me about it, already. If you ask me three times to "Like" you while I'm in your store, I'm not going to do it.
Your page is almost empty – If you don't have much to offer on your Facebook page, why should I "Like" it?
You post things I disagree with – Especially in an election year, you'd better be careful not to post things that stray off-topic from your business. Get too religious, political or personal and I won't want your posts showing up on my wall to agitate me.
What do you "Like?"
Admittedly, I'm not a social media maven. And I've occasionally been accused of being somewhat of a grump when it comes to Facebook (don't even get me started about Twitter). So maybe I'm too hard on companies who want me to "Like" them.
How about you? When are you willing (or even excited) to "Like" a company? And when do you refuse?