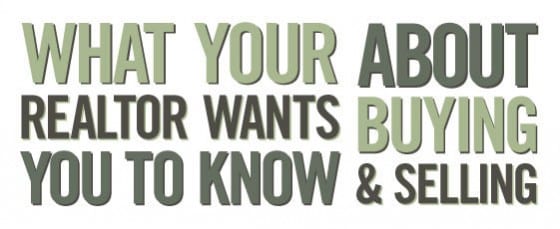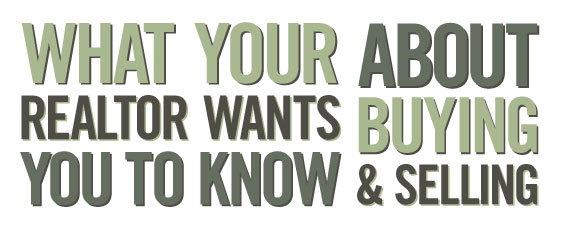 Your home is such an important part of your life. It's more than just shelter; it's your sanctuary. In your home, you're surrounded by the people you love. Your personal tastes are reflected there. Your life's history is spread throughout your home—there's the wall where you've marked your children's height for the last five years… there's the painting you bought on your honeymoon, there's your great-grandmother's quilt. Whether you're buying a home that will become your sanctuary, or selling your current home, it's a big deal, both emotionally and financially. Your Realtor is there to help and guide you through the process, but sometimes there are things she wishes you knew.
Buying a Home
Buying a home, especially your first home, is exciting. And a little nerve-wracking. After all, you've never made a purchase this large, and it has long-reaching consequences. If you buy a shirt you don't like, you just get rid of it and go back to the mall. But if you make a mistake when choosing a home, you're stuck, at least for awhile. Luckily, your Realtor is there to help guide you through the process. She's been around the block a few times (both literally and figuratively), and she knows what you're going through, so let her help. Here are a few things that buyer's agents wish their clients knew:
1) A Buyer's Agent Works for You. And Only You.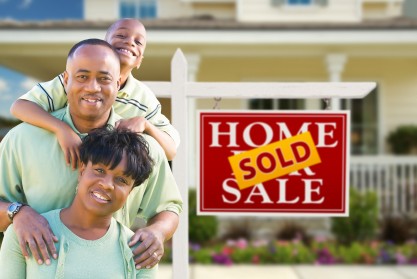 Many first-time home buyers don't understand what Realtors do. They think they're supposed to call the number on the sign, or talk to the agent at the open house and work with that person to complete the sale. While that can work out just fine, having your own buyer's agent is usually your best bet.
The Realtor who lists a home works for the seller. Until you sign a contract with him, he doesn't represent you as the buyer, so he's looking out solely for his client. Want to know the lowest price the seller will take for the property? The seller's agent won't tell you—he can't, because he's bound to protect his client's best interests. Seller's agents are required to be upfront about certain issues with the homes they're selling, and they won't attempt to deceive or mislead you. But you should understand that they aren't working for you; they're working for the seller.
Find a buyer's agent that you enjoy working with. Her services are absolutely free to you as a buyer—she makes money by earning a percentage of the commission on the home you buy, and that's paid by the seller. Your buyer's agent is committed to you and your best interests. She'll work hard to negotiate the best price and terms for you. She'll provide you with information about neighborhoods and comparable properties. She also has access to the MLS, and can make appointments to show you homes during times that are convenient for you—not the seller or his agent.
Laura Hyde, a Realtor at Thornton Walker Real Estate told me, "I love working with clients who are buying a home. It's so fun to walk through homes with them, and watch them get excited. I love knowing that my experience and skills are helping them find the right home, at the right price and terms."
In short, there's no cost to use your own buyer's agent. It's to your advantage to have someone looking out for your best interests during the purchase of your home, and it can be a distinct disadvantage to rely on the seller or his listing agent to look out for you.
2) Loyalty is Reciprocal.
Buyer's agents often work for weeks with clients, and then never earn a commission. Sometimes clients just aren't emotionally ready to buy a home, so they drop out of the process. Other times, they decide that they can't afford the home they want, so they'll save some more money first. Sometimes they have a major life event right in the middle of the buying process: a job transfer, job loss, illness or even divorce. There are many reasons for clients to change their minds, and Realtors are prepared for all of them.
When a buyer's agent gets upset about losing a commission is when that client signs a purchase contract with a listing agent, then calls her up all excited and says, "We bought a house this weekend!" Um… what?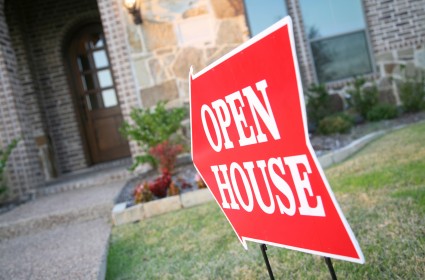 Say you've been going out with a Realtor for several weeks in a row, looking at homes, but you haven't found one you like yet. You're going out again on Saturday, but in the meantime, you see an Open House. You walk through the home and decide that it's just what you want. So you sit down and make an offer right there, with the listing agent's help.
Why is this a problem? First, because you're not a client of the listing agent. We've already discussed why that's not your best move. But second, once you write an offer with another agent, you've effectively cut your buyer's agent out of the loop. She can't help you with the transaction at all from that point… and she won't earn a commission. Which means that the 8 hours she's spent searching the MLS and the 5 hours she's spent making appointments for you, and the 15 hours she's spent driving you around to show you homes are all for naught. She just worked 28 hours—for free. In fact, she's actually lost the $70 she spent on gas for those three house-hunting trips.
It's not your job to worry about your Realtor's commission, but just know this: She'll be working hard for you over the next several months. This is her job—it's how she feeds her family. She'll be diligent, patient and loyal. A little bit of reciprocity is appreciated.
On a side note: It's perfectly OK to walk through an open house without your Realtor. If you love the house, call her immediately and tell her you'd like to make an offer. The listing agent will probably ask you if you have your own Realtor. Tell him yes…and give him your agent's card or contact information.
3) Talk to your bank or a mortgage broker first.
It can be really fun to dream about future houses you might own someday when you finally make partner or get that corner office. And it's really fun to walk through those homes, too. Now that virtual property tours are available on the Internet, by all means, surf away. Or swing by some open houses and walk through homes you can't afford.
Your Realtor doesn't have time to show you homes that you aren't in the market to buy. Her time is valuable—remember those bills she has to pay?—so she can't spend three days driving you around, gawking through expensive houses just for the fun of it.
Maybe you don't know how much house you can afford. Especially if this is your first home purchase, you probably aren't aware of how much mortgage payments are. Buyers sometimes figure that they'll just go out there and find the house they like, and then make it work financially. You can fall in love with a home, write an offer on it, tell your family and friends all about it, post pics of it on your Facebook page… only to find that it's $100,000 more than you can get a loan for. That's just heartbreaking. And you'll be really bummed when you see what $100,000 less buys.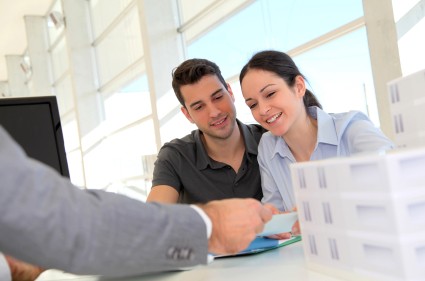 As a result, your buyer's agent will probably insist that you visit with a lender before you spend much time with her. A mortgage broker or lender will sit down with you and ask you several questions about your income and debt. He may order a preliminary credit report. Then he'll talk to you about the kind of mortgage payment you'd be comfortable making, and the different types of loans available for your specific situation. In the end, he'll come up with a maximum purchase price for you. You should NOT look at homes that cost more than this number. Otherwise, you're setting yourself up for failure. When you talk to a lender first, you can be fairly confident that you'll be able to obtain a mortgage for the home you want.
Laura Hyde told me, "It's a good idea for people to speak to a lender early on. Otherwise, they'll see a home that they love and then find out that they can't afford it. It's also hard to go from looking at big, fancy homes, to looking at smaller ones. If you just look at what you can afford, you don't ever feel like you're having to step down. You'll be excited for your new home and won't feel like you're missing out."
The other benefit of working with a lender in advance is that you're forced to get serious about the prospect of buying a home. Looking through homes is fun… talking about money is not. It's often downright uncomfortable. If you're willing to go through the pain of talking about your finances with a stranger, you're probably ready to commit to buying a home.
4) When you find the right house… buy it.
The home buying process is different for everyone. Some people look at dozens of homes before they find one they like. Others find the right home within the first few hours. Your Realtor can often tell when you're looking at the house you're going to buy. How? Your body posture changes. The pitch of your voice changes, and you start talking about where you will put your furniture. This is a phenomenon that Realtors can't really explain, but they see it all the time. It's not based on a rational decision on the part of the buyers; it's pure emotion. This is why your Realtor makes sure that you're only looking at homes you can afford, and ones that fit your criteria—so that you don't fall in love with a house that doesn't work well for you. But once you find that house, your Realtor can usually tell, probably before you even realize that it's "the house."
Some people have to look at 30 houses before they find one. That's fine, if you're having trouble finding a home that really feels right. You shouldn't feel pressured to buy something because it's "good enough." Laura said, "I feel bad when clients feel as though they're being a bother when they want to keep looking. This is my job, and I love it. When I know that a client is really serious about buying a home, but they just haven't found the right one yet, I'll go out with them as many times as it takes. They'll know when they find the right home. It's my job to take the criteria they've given me and find properties that fit their needs. When they walk into the right home for them, they'll know it. And I'll know I've done my job… however long it takes."
On the flip side, there are buyers who feel like they have to look at 30 homes before they buy one, and this can be a problem when those buyers find the right house early in the process.
In the current market, homes that are properly priced sell quickly. Laura said, "There are many short-sale and foreclosures out there, and homes that are overpriced because the owners are still underwater on their mortgages. So when you find a home that is priced correctly and doesn't have bank involvement holding up the process, it's going to go quickly. When my clients find a home that they're in love with, I urge them to write an offer immediately. Not because I'm trying to 'sell' them. But because I know they'll lose the opportunity to buy if they wait."
Selling a Home
Selling your home is inconvenient, stressful and annoying, there's no denying it. You'll have to keep it spotless at all times (which can be nigh on impossible if you have little kids or teenagers), deal with strangers tromping through your house and then wait anxiously for weeks to find out if a sale will go through. An experienced listing agent can ease your burden a bit. But here's what she wishes you knew upfront:
1) Your Realtor earns her money.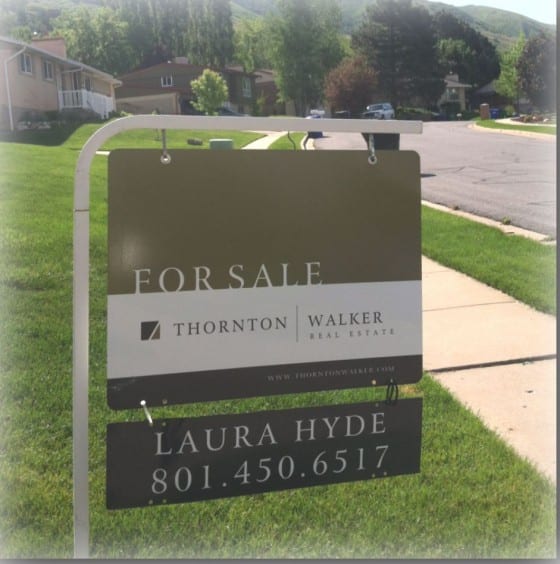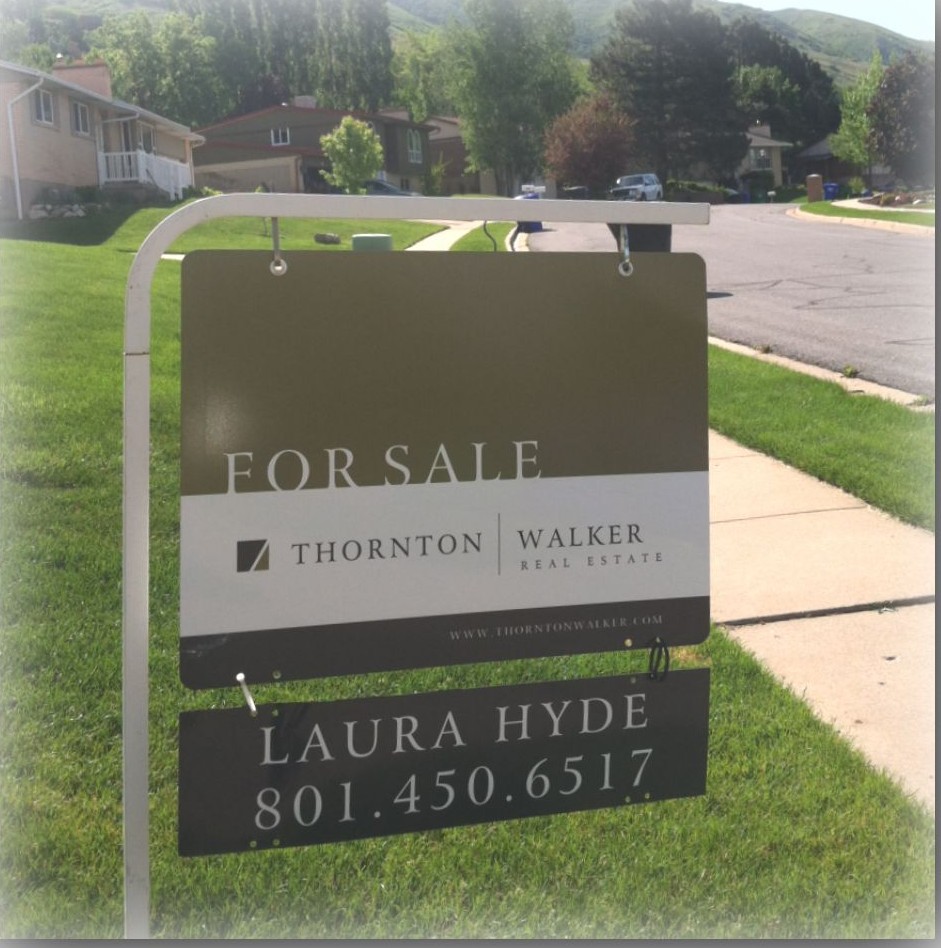 She's not wealthy. Well, probably not. Unless she's selling 25,000 square foot homes in Hollywood. Otherwise, she's working hard for her money. Yes, that commission looks big. Standard listing fees are typically around 6% of the purchase price. On a home that sells for $200,000, you'll pay $12,000 in commission. That might make you feel a little bitter. After all, it seems as if your agent has only spent a few hours working for you… and $12,000 is a lot of money!
Here's the reality: First, your Realtor will split the commission with the buyer's agent. Then she'll split the remainder with her broker. He gets his split because he's covering things such as radio, television, billboard and print advertising, office space and the all-important insurance that protects everyone (including you!) in the case of a lawsuit.
Your Realtor operates much like a small business owner: she has many costs associated with doing business, including the costs of marketing your home. So the commission that you pay, and the amount of money your Realtor actually makes are vastly different.
Here's what your Realtor does to earn her commission:
Prepares a comprehensive market analysis
Visits you, walks through the home, makes recommendations, answers your questions and fills out the listing contract
Takes preliminary photos of your home
Lists the home on the MLS
Meets the professional photographer at your home and hangs out while that person takes photos and video
Markets your home on various websites and print ads, and installs signage
Holds an average of 2 Open House events
Takes calls from prospective buyers and buyer's agents and makes showing appointments
Communicates with buyers or their agent regarding an offer
Presents that offer to you, makes recommendations and prepares a counter offer
Finalizes a contract with you and files it with her broker
Meets the property inspector, appraiser, and sometimes handymen and waits around while they do their jobs so that your contract fulfills
Communicates with the buyer's agent regarding contingencies in the contract
Presents you with additional addendums to the contract, as needed, sometimes preparing counters to those addendums
Communicates with the escrow officer to make sure that the payoff on your mortgage is in order and that all paperwork is ready
Attends closing with you
You won't see firsthand most of the work your Realtor does to sell your home. But know this: full-time Realtors spend as much as 70 hours per week working. They answer the phone as early as 6:00 am and as late as 11:00 pm. They work weekends and holidays. And, according to the National Association of Realtors, the average Realtor earns just $43,500 per year. Every year, at least a few of the transactions your Realtor works on will fail… and she won't make a dime from those.
2) Your Agent Knows What She's Talking About.
The other thing your Realtor wishes you knew is this: She knows what she's talking about. She spends her days immersed in the local real estate market. She has experience. And she wouldn't tell you stuff you don't want to hear unless she had to.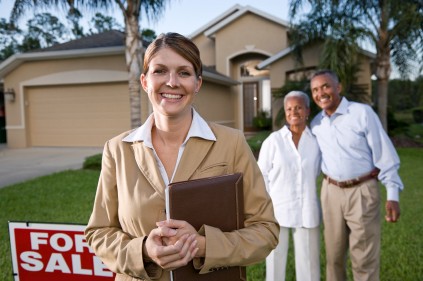 When your agent tells you to list your home for $250,000 and you think that it's worth $280,000 instead, she's right. She's based that sales price off of hours of research. And she knows that you'll have a difficult time selling a home that won't appraise for the asking price.
When you want to "Just try it at $280,000 for a month or so," and your agent tells you that's a bad idea, she's right. Listing at an obviously inflated price just drives buyers away. Later, when you drop the price they'll shy away from your "old" listing because they'll assume something's wrong with your house.
When your emotions get in the way of selling your house, your Realtor understands. But she's still obligated to give you the best advice she can so that you can sell the home. Laura Hyde told me, "It's hard when clients are selling their parents' home—the home they grew up in. There are all these emotions attached to the house and they can't always see its value clearly. I have to help them understand that, if they want to sell the home, they have to list it for what it's worth on the current market. It's a special home to them, but buyers are walking through it and comparing it to other homes at the same price."
When you've spent thousands of dollars on recent remodels that don't increase the value of your home, your Realtor can't make the value magically go up just to make you feel better. For instance, if your home was built in the 1990s, and you've recently put in a new kitchen and new bathrooms, that's great! But if all of your neighbors have done the same thing, then your home isn't worth more than theirs—it's worth the same amount. Laura mentioned this, "It's hard to tell people, 'You've done some really nice things to this home—but that doesn't make it worth more.' They have to realize that the home ultimately has to appraise for their asking price. Some remodels will make the home more attractive to buyers, so it will be easier to sell, which is a great asset, but they don't always increase the value."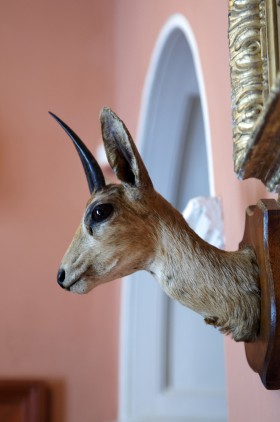 When your agent tells you to remove all the dead animal trophy heads from the den, she's looking out for you. Buyers want to be able to imagine themselves living in your home. They don't want to be creeped out by your glass-eyed taxidermy trophies. Your agent might think it's cool that you shot and killed twice as many animals as Hemingway, but she'll tell you to take 'em down anyway. Listen to her advice. The same goes for personal photographs, Precious Moments figurine collections and that velvet Elvis painting in the master bedroom.
When your agent tells you to please go for a walk, or take the family to the park while a buyer and her agent walk through your home, she's trying to keep you from doing something really stupid. Like blabbing to the prospective buyer about the annoying neighbor next door, or the 2nd grade teacher that everyone hates at the nearby school. You might think you're making friends and charming young buyers with your wit and wisdom, but nine times out of ten, you're actually shooting yourself in the foot.
Buyers' agents love it when the sellers are home! They'll ask you lots of questions that they can't ask your agent. For instance, a buyer's agent might casually say, "So, you must be anxious to get out of here! Are you flexible on the price? How soon do you need to move?" And she seems really friendly and genuinely concerned, so you tell her that you really only owe half the listing price and that you're desperate to get to Austin to be with your husband, who was transferred two months ago. The agent will smile warmly and wish you the best of luck. Then she'll advise her buying client to come in with an offer of $20,000 less and offer to close in two weeks. Two minutes ago, the buyer was ready to offer you full price. But now…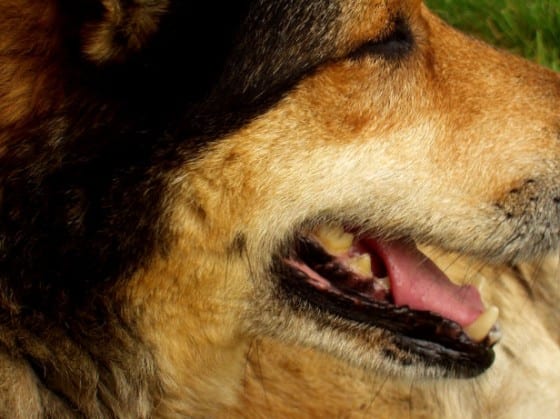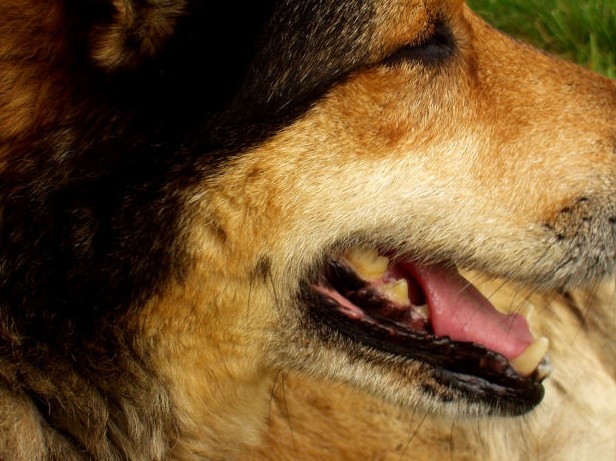 When you have several large dogs and your Realtor suggests that they might be a problem during showings, she's got experience with this issue. Not everyone likes dogs, including people who are buying homes. Laura told me of an experience she had while working with some buyers. "My clients really wanted to see this house. I went up on the porch and we could hear these huge dogs barking. The dogs came up to the window and we could see them and they did not look happy. There were four dogs! You just don't know what's going to happen if you open that door. And my client was terrified of dogs. He really wanted to see the home, but there was no way we were going in. We went back at a later time when the owners were home, but the dogs were allowed free run of the place while we were there and my client was really uncomfortable. It was not a good situation."
When you're second-guessing your Realtor, you should either trust her or find another Realtor. Has she sold a lot of homes? Been in the business for several years? Then she probably knows what she's doing. Your Realtor knows how to market your home. She knows which advertising works and which doesn't. Since she won't get paid unless your home sells, it's really in her best interest to work hard for you. Laura said, "The Internet has made marketing a home even more effective, but there are some sites out there that no one looks at. I put all my listings on legitimate sites that get lots of traffic. But every once in awhile, I'll get a call from a client who has found some random, spammy site that has little value and he'll wonder why his home isn't listed there." If your Realtor hasn't bothered to put a For Sale sign in the front yard, or place your home on the MLS, then you've got a problem. But if your home is being shown often, that means that your Realtor is marketing it correctly.
The Final Word
Whether you're buying or selling, communicate your needs with your Realtor, then let her do what she's good at: helping you with your real estate transaction. Special thanks to Laura Hyde, of Thornton Walker Real Estate. Laura has years of experience working with both buyers and sellers. You can reach her at 801-450-6517.
.