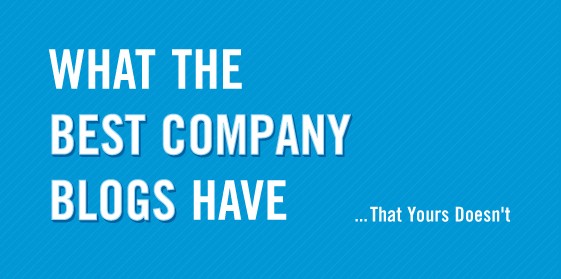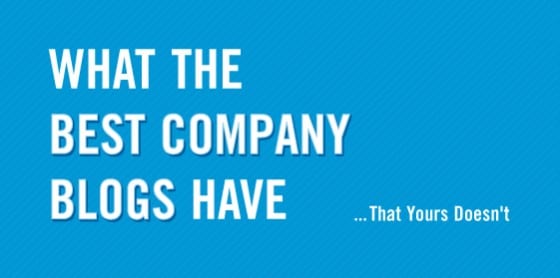 So you went to a business conference and heard that corporate blogging is all the rage. Everyone else has one—you need one too! You immediately returned to your office, installed WordPress and stuck a blog on your company's website, where it languishes, collecting five, ten, fifteen views per day. Clearly you're not doing it right. So, what do the best company blogs have that yours doesn't?
The 3 Things The Best Company Blogs Have:
Personality
Well-written articles that people want to read
Visual interest—photos or other graphic design elements
The 6 Things They Don't Have:
Cheesy promotional articles
Photos of the employee of the month
Dry, boring writing
Poorly written articles with terrible grammar and spelling
Industry-specific jargon
Offensive language or topics
Why Do You Have a Company Blog?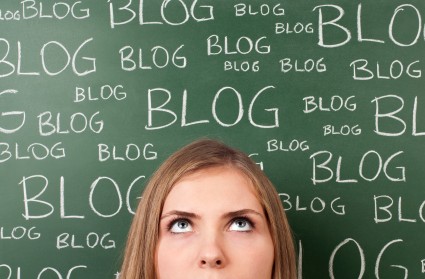 Other than the fact that some really smart, incredibly rich guy told you that you needed one, do you know why you have a company blog? It's OK if you don't; lots of people come home from those conferences or finish the latest marketing book and run around in a blind, reactionary fashion doing all the things they've been told to do without stopping to question why they're doing them.
There are a few reasons why you should have a blog, in order of importance:
To develop a reputation as a knowledgeable, legitimate company in your industry.
To provide valuable information to your customers.
To interact with your customers and other industry leaders.
To drive traffic to your website and attract attention to your company.
To alert customers of new products and special pricing events.
The first 3 reasons are the most important. If you do those 3 things right, number 4 will happen, with just a little additional effort. And if you're doing the first 3 things every day, your customers will allow you to do number 5 occasionally.
What You Shouldn't Put on Your Company Blog (most of the time)
Maybe the speaker failed to talk about it in that business conference session, or maybe you just forgot, but every blog should appeal to its readers, whether it's a cooking blog, a news blog or a corporate blog on a company website. A cooking blog should appeal to people who like… to cook. A news blog should offer… news. Not exactly rocket science.
So it follows that your company blog should be about your company, right? Nope. This is where it gets a little trickier. When you add commerce into the mix, things change.
People read cooking blogs for entertainment and enjoyment. They read news blogs for information. Internet users are a savvy bunch. They're on high alert for self-important marketing prose and pop-ups offering discount coupons in exchange for their email address. They don't want to read a company blog full of self-promotion and back patting. They don't want to see photos of your company picnic. They don't want to read endless promotional articles about the features of all your products. They want to be entertained and educated (ideally while reading the same article).
So if You Can't Post Articles About Your Company, What Do You Post?
You post articles that are interesting to your customers. See? Still not rocket science. To know what's interesting to your customers, you have to figure out who they are. Not the deepest, most profound parts of their souls… just some basics.
Let's say that your company, Acme Kitchen Widgets, carries a wide array of kitchen tools, pots and pans and cutlery. Your merchandise is high-quality, high-end stuff for the most discriminating cook. You've identified your demographic as someone with a college degree, a six-figure income and a passion for cooking with the best products available.
So what might be interesting to that person? The possibilities are endless:
How-to articles (how to julienne carrots, how to make a roux, how to carve a turkey)
Recipes
Interviews with chefs
Cookbook reviews
Educational product articles (Choosing the right set of knives, What's the difference between copper pans and stainless steel?, How often should I sharpen my kitchen knives?)
The key is to avoid self-promotion. While you might offer advice about how to choose a set of knives, you don't want to go overboard with promotion-speak like, "Come see us and we'll show you everything!" or "Our XYZ knife set is the best on the market!" Put enough of that annoying prose in your article and your reader will be gone in a heartbeat. Instead, write about the different features a customer might find at various price points, or the differences between German and Japanese knives. Write as if your niece had just asked you, "Uncle Acme, how do I choose the best set of knives for me?"
When to Post Promotional Articles
If the bulk of your blog content centers around your audience's preferences, you can get away with a tiny bit of self-promotion. Write a short post about a new product, a sales event or an award you've won. Just keep it short and sweet… and keep promotional posts to a minimum—no more than 10 percent of your content.
How to Write the Right Kind of Articles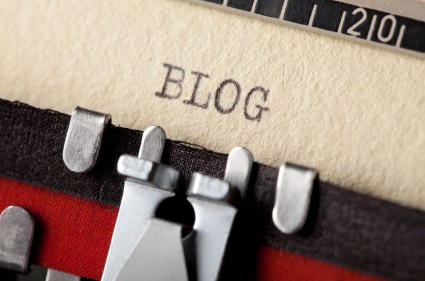 So once you've determined who your customers are and what they'd like to read, you have to write some articles for your blog. If you're going to do this blog thing, you've gotta do it right. Here's what you're aiming for.
Regular posts
In order to get and keep regular readers, you'll need to post with some kind of regularity. Ideally, once per day. You can get away with 1-2 times per week, though… as long as you make sure to post EVERY week. It helps to create an editorial calendar for your blog. Sit down once a month or so and plan your blog posts for the following month.
Personality
Let your company's personality shine (but make sure that your personality fits your demographic). A blog for a company that sells clothing to teenagers would have a much different personality than one that sells investment services. Write accordingly.
Photos and Images
Include plenty of both. Otherwise your posts turn into huge blocks of text that no one will read. At the very least, break up your articles with sub-headings (like we did here).
Decent Writing
You don't have to be Hemingway to write decent blog posts. Just make sure that you have the most basic of grammar concepts under control. If you don't have the time or inclination to do your own writing, hire a writer to do it for you.
Do You Have a Great Company Blog?
Tell us about it! What do you do to make it fabulous?