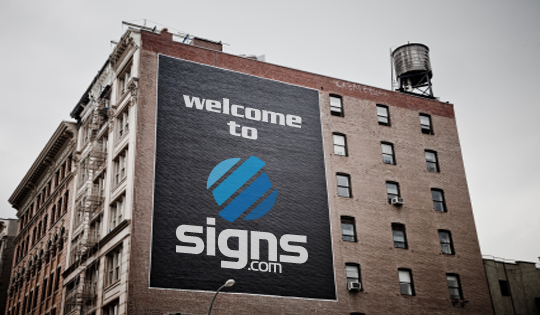 Currently we're working hard on our amazing website (just ask our lead developer – he hasn't slept in weeks). Soon we will be bringing you lots of great products to help you advertise your business or organization, promote your events and even help you celebrate occasions at home.
In the meantime, we thought we'd provide you with some enlightening, thought-provoking, flat-out fabulous articles on our blog that are guaranteed to inform you and hopefully brighten your day.
At Signs.com, we feel pretty strongly about offering our customers more than just great products and amazing customer service – we aim to educate and entertain you, too! Our goal is to help you find new ways to attract customers, learn best practices when creating signage and assist you in planning great events. We'll bring you interviews from successful business owners, guest posts from industry experts and tips to help you get the most out of your signage. Check us out daily for new articles and creative ideas.
Is there a topic you'd like to see on our blog? Let us know!
You can also stay up to date with all things Signs.com by following us on Facebook, Twitter,  and Google+.