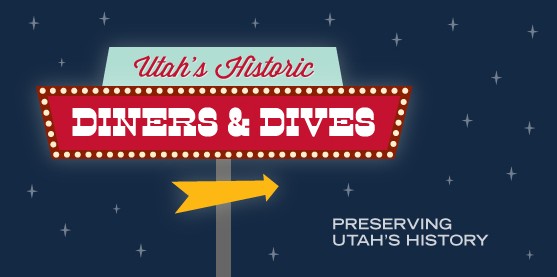 Utahns sure do love their chain restaurants: Chili's, Olive Garden, Applebees… we've got 'em all. When In N Out Burger opened its first store in the Salt Lake valley, people camped out the night before the big opening. Just to get a cheap hamburger. So, perhaps Utahns' culinary tastes leave a bit to be desired. But if you look hard enough, you can find a few old-school diners and dives around—the kind where real food is served up, real cheap. Here are four of the best.
Ruth's Diner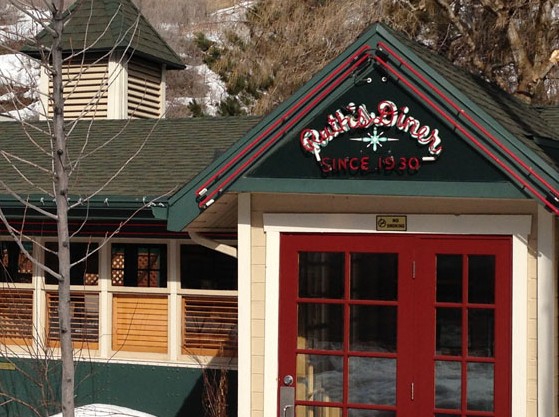 Ruth's has been around since 1930, when the sassy cabaret singer opened Ruth's Hamburgers in an office building downtown. When the building was torn down, Ruth found an old trolley car and dragged it up to the mouth of Emigration Canyon, where she set it up as a hamburger and beer joint in 1949.
Ruth was a spunky, chain-smoking gal that didn't take any crap from anyone—customers or otherwise. She quickly developed a reputation for her sharp tongue, her mile-high biscuits and her little dogs (who were every bit as feisty as Ruth and were known to nip at the ankles of the loud, rambunctious frat boys who frequented Ruth's for the beer).
The diner has been expanded from the old trolley car to a more upscale diner, though Ruth is no longer alive to see it (she died in 1989 at the age of 94). Many of the menu items are the same, though: Ruth's famous eggs benedicts, meatloaf and mashed and baked mac n cheese.
Ruth's Diner is the second-oldest restaurant still operating in the state.
Blue Plate Diner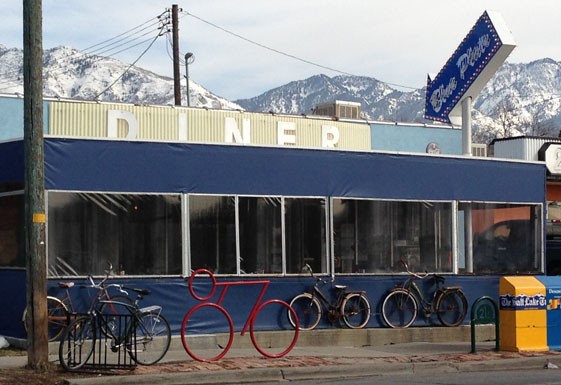 If you're cool enough to visit the Blue Plate, you'll love it's kitschy atmosphere and corned beef hash. It's the kind of place where the waiters sport gauges and tats and the hostess with the purple spiked hair cooly ignores you unless you're a personal friend.
Once you get past the oh-so-hip staff, you'll find some fun retro signs, bikes and a really amazing 1940's soda fountain where you can get a real soda. The fountain was rescued from the Olympic Club, and the dining tables and chairs were purchased from the old Cowboy Cafe in Fillmore. Where the Blue Plate misses the mark on service, it makes up for with its dedication to the preservation of Utah's history.
Red Iguana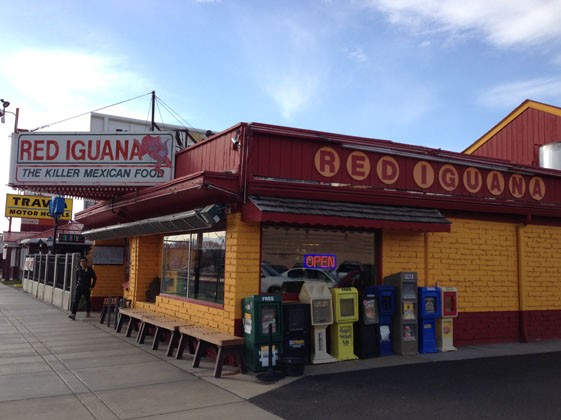 The Red Iguana sports a fairly recent coat of paint on its exterior, but it will never be confused with a fancy French restaurant. Nope. At the Red Iguana, you'll find vinyl booths and plaster walls. But who needs fancy surroundings? This is Mexican food at its finest, with a heritage from… you guessed it… Mexico.
Ramon and Maria Cardenas opened the Red Iguana in 1965, after moving to the states from Mexico. The menu featured authentic Mexican dishes from Ramon's hometown of San Luis Potosi and Maria's hometown, Chihuahua. The conchinita pibil, a pork dish, is one of their signature meals, and its quite tasty, but the mole will change your life.
The Red Iguana has won countless awards and accolades, including City Weekly's Best Mexican Restaurant for every year since 1999. Ramon and Maria no longer run Red Iguana (Maria passed away in 2002), but their children continue the tradition of fabulous, authentic Mexican food at great prices, in a humble atmosphere.
Jim's Diner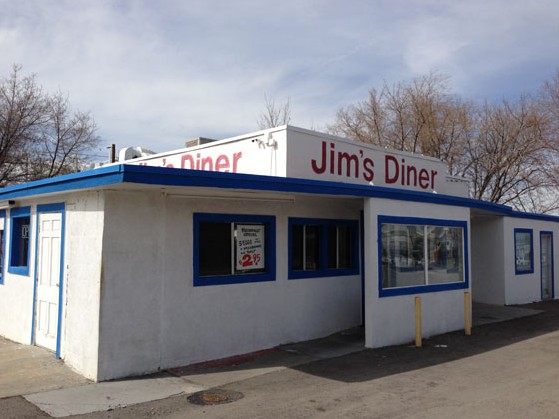 Jim's is the best kind of diner/dive: tiny little building, super-friendly service and tasty food. Walking into Jim's is like stepping back in time—everything slows waaay down. If you're in a hurry for that double burger, you might want to find a chain restaurant down the street. But if you can settle in and wait, you'll get a yummy burger at a really cheap price.
Jim's is so authentically historic that it doesn't have a website. It does have a facebook page, with 7 "likes" and a handful of posts over the last year. If you're looking for a hip, modern diner, go to Blue Plate. But if you just want some honest, down-home food, Jim's is your place.
These are just a few of the great diners and dives found in Salt Lake City. If you're a resident (or a visitor), we at Signs.com challenge you to get out of that chain-restaurant mindset. Go forth and find some real food!