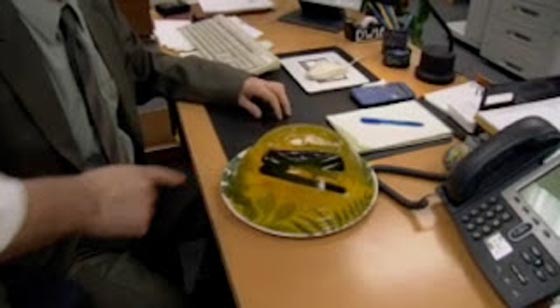 Do your kids know what you do for a living? I don't mean can they say, "My dad is an accountant" or "My mom is a doctor." Do they really know what you do all day? Most kids don't. Television shows like The Office portray adults mostly goofing off during work hours. They sit at their desks and deliver one-liners, occasionally answering the phone when they're not busy encasing their co-workers' staplers in Jello.
Take Our Daughters and Sons to Work Foundation
The Take Our Daughters and Sons to Work Foundation celebrates its 20th anniversary this year. Their program is designed to introduce kids to the work environments of their parents, but also realizes much broader goals. Their site says that of equal importance is, "showing them the value of their education, helping them discover the power and possibilities associated with a balanced work and family life, and providing them an opportunity to share how they envision the future and begin steps toward their end goals in a hands-on and interactive environment is key to their achieving success."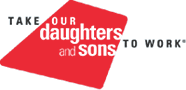 At the Take Our Daughters and Sons to Work Foundation's website, you'll find tons of great activities and ideas to organize company-wide participation. There are ideas for specific careers such as advertising or human resources, ideas for educators and specific activities for your kids to do while they're at your place of employment.
If you don't want to bother with any of the Foundation's great activities, you can still come up with some ideas to make the day special. If you worked for Dunder Mifflin Paper Company (like the folks on the TV show The Office), here's how you might go about setting up a day with your son or daughter:
1. First, ask permission.
The foundation recommends that participating children be at least eight years old. There are plenty of desk toys at Dunder Mifflin to keep a young child entertained, but your work environment might not be so kid-friendly. You don't want to show up with your kid in tow without clearing it with your boss first.
2. Talk to your co-workers to see if they'd be willing to speak with your child about their jobs.
It's great to give your son or daughter some exposure to several different career fields during the day. Andy can talk about management, extoll the virtues of a college education at Cornell and give a short a cappella demonstration.
Angela and Oscar might tell your her about the accounting work they do. Oscar can tell her about the "Coalition of Reason," and Angela can regale her with political stories about her husband, the Senator.
Gabe will be your next stop. He can show your her how much fun it is to be a human resources professional (or not). Kelly can teach her about the importance of buying great work clothes.
Stanley and Phyllis can show her how they work with clients to make sales and Kevin can give out some M&Ms when it's time for a snack.
Darryl can show your daughter the warehouse and give her a tutorial about shipping and receiving (and maybe he'll let her drive the forklift).
Erin might let her answer the phone and send a few faxes, and Dwight can offer enlightenment about running a B&B and farming beets. Jim is the office Jello expert and occasionally does some sales stuff, too.
It's probably best to keep your daughter away from Meredith (who might teach her some things you don't want her to know) and Creed (who, frankly is more than a little creepy).
With a little luck, Angela, Pam and Phyllis (the party planning committee) will throw a special party with ice cream cake, balloons and streamers. At the very least, by the end of the day you will have convinced your child that a graduate degree in a professional field such as medicine or law is definitely the way to go.
In all seriousness, Take Our Daughters and Sons to Work Day can be a great way to get your child thinking about the variety of careers that are available. Encourage her to ask questions and let her participate in your day as much as possible.
I asked my daughter what she thought I did at work. She knows I'm a writer, and she's spent much of her childhood watching me pound away at the keys of my MacBook. She said, "Well you write stuff. Right?" Yes. But what do I write? She thought for a moment. "Don't you have some kind of blog?" Yup, we're getting closer. But how do I know what to write? She paused and considered the question, then her face lit up with triumph, "You just make stuff up!" Um, no. That's Stephen King. Mommy has to do research and write non-fiction. And she earns considerably less money.
I'm off to print off some of the great activities from the Take Our Daughters and Sons to Work Foundation's website. My next stop is Nelson James's office – he's the chief operating officer here at Signs.com. Can I bring my daughter to work tomorrow?