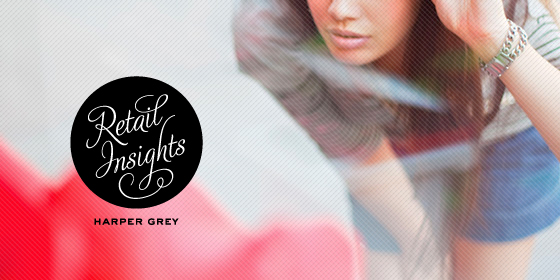 It's that time of year again… time to declare resolutions that I know I won't keep for more than a week. But today, instead of sharing with you all my big plans to lose weight, learn Mandarin Chinese and stop texting at the dinner table, I'm going to share a few shopping resolutions. Ones that I will do my best to keep… at least until May.
Speak Up When Things Are Wrong
In this column, I often share stories about things that go wrong in stores and restaurants. Bad service, poor quality food or merchandise, messy or dirty stores… all of these failings are detailed in my posts. While I don't ever call out businesses by name, I'm certainly free with my criticism. I offer my stories of shopping woe in the hopes that other businesses will learn from my experiences as a customer and take steps to avoid the mistakes that others have made.
But I must admit, I only notify a business about a bad experience about half the time. Sure, I always tell myself that I'll give the manager a call or drop a note in the mail. But life happens and I get busy and it's really just easier to pass along my story in this blog. Which isn't fair to the businesses who have problems. The managers of those stores and restaurants deserve to know about my experience so that they can work to rectify the situations that are affecting service to everyone… not just me.
So, I hereby resolve to speak up when things are wrong. I'll let management and owners know about issues that need attention.
Speak Up When Things Are Right
Not long ago, I was feeling bad that I tend to complain a lot about poor service or other bad experiences. So I wrote "What You're Doing Right," an article about all the wonderful service and experiences I have while out in the retail world. But again… I don't always follow through after those experiences with personal contact.
There are so many men and women out there, slaving away at retail and restaurant jobs. They work for little pay and little recognition. There are some truly talented people making a difference every day in their jobs. And I should be letting their managers know how great they are.
There are also many great managers and store owners, spending countless hours working to make their businesses the best they can be. Running a business isn't a 40-hour-a-week kind of job; it's more like 60-80 hours a week.
This year, I resolve to speak up when things are right. I'll call or drop a note to let people know in person when I've had a truly great experience. I'll take note of employees' names so that they can receive recognition for a job well done.
Get Involved Via Social Media
Strangely, not everyone on the planet reads my column. I'm not sure why that is, but it's true. So, not everyone benefits from my reports of good or bad service. Until the entire population is eagerly anticipating my every word, I need to do my part to share my experiences with more people.
Many great social media sites exist to help me do just that. Sites such as Yelp, Google Places, Yahoo Local, Judy's Book and Angie's List all provide forums for customers to write reviews (either good or bad). Personal social media sites such as Facebook and Twitter are great venues to help people get the word out about businesses, too. Since smart phones are gaining even more popularity, these sites are used even more often by those who want recommendations before patronizing a shop or restaurant.
Reporting great experiences really helps businesses get the word out and gain referral traffic. Looking for a great burger in Burlington, Vermont? Find the best-rated burger joint on Yelp. Need a reliable auto mechanic in Muncie, Indiana? Check Yahoo Local. While you shouldn't rely on just one or two reviews, a host of good or bad reports can be used to influence your decision to visit or not.
I resolve to use social media to report both bad and good businesses. By my actions, I hope that businesses with issues will use my feedback to make some changes, and that businesses who are doing a great job will get some free publicity.
No Guarantees… But I'll Do My Best
These are my three shopping resolutions for the year. I probably won't lose weight this year, and I most definitely won't learn Mandarin. But I will do my best to spread the love (and gentle criticism) a little bit more this year.